The hottest color of the spring and summer has by far been millennial pink. Its popularity started off slow but has quickly gained traction, and it now has almost a cult-like following (regardless of gender).
Millennial pink is a light, peachy pink with its blue undertones taken out. It is a muted take on the feminine color, making it the perfect color for anyone to wear—whether you were ever a fan of pink or not. For this post, I've put together four looks for you that are examples of ways you can incorporate this color into your own summer look.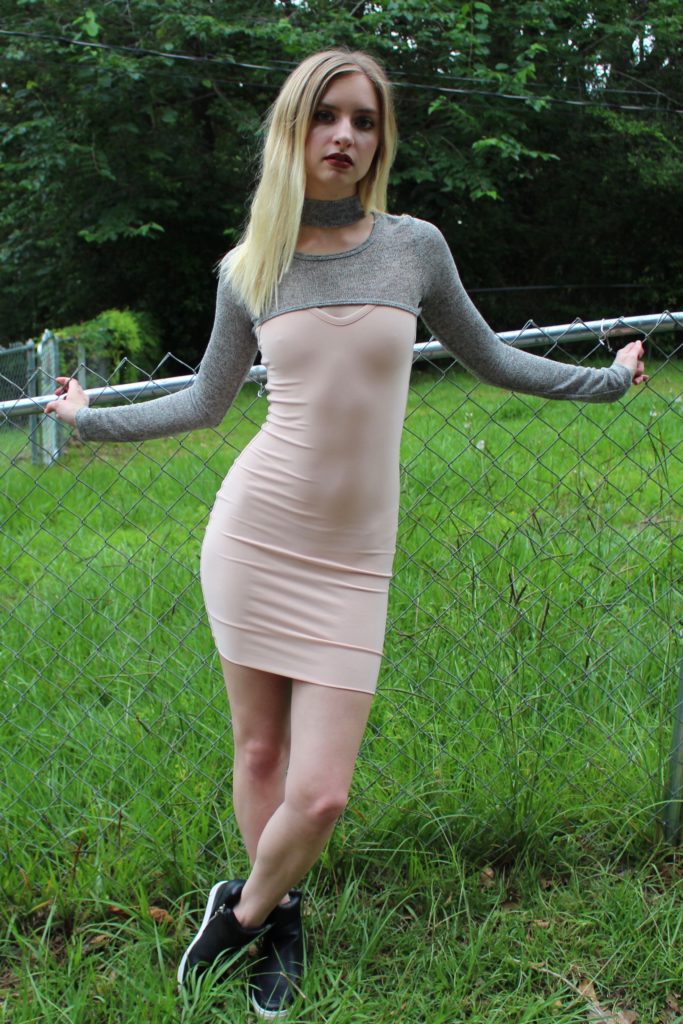 The first look was created with a muted pink bodycon dress. The dress is paired with black wedge sneakers and a gray cropped sweater, making the outfit more casual and sporty. Light pink and gray are one of my favorite color combos, and this Fashionista is really rocking it!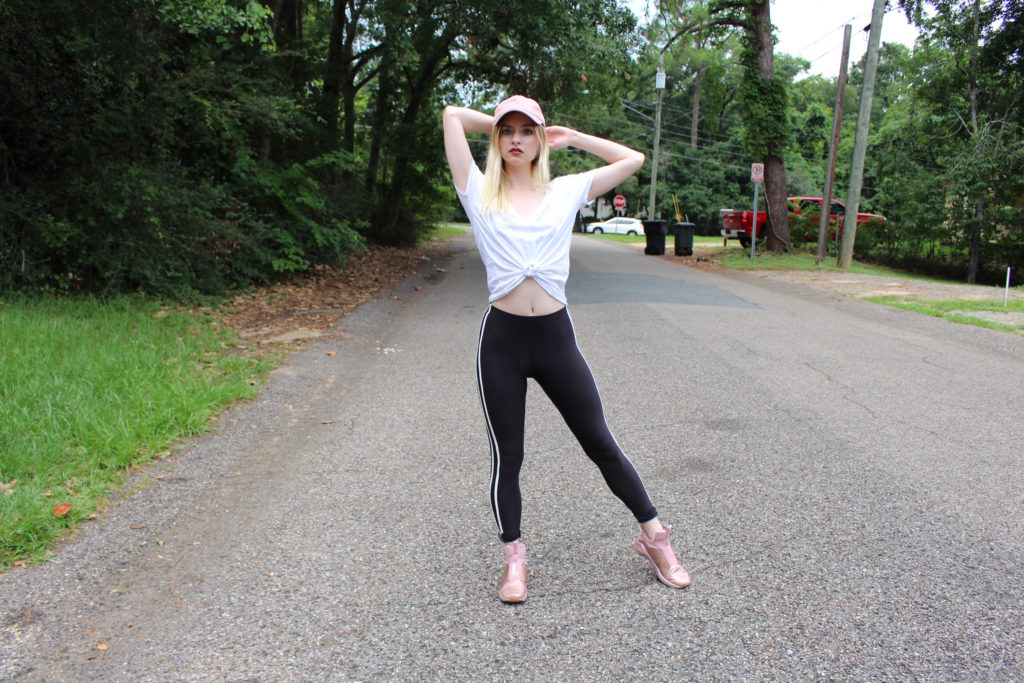 This next look pays homage to the athleisure trend that is seen everywhere right now. Pair a loose white T-shirt (tie it for extra casualness) with black striped leggings. Add some millennial pink sneakers and baseball cap to take this look to the next level. Adding the pops of pink is a fun, fresh way to tie it all together.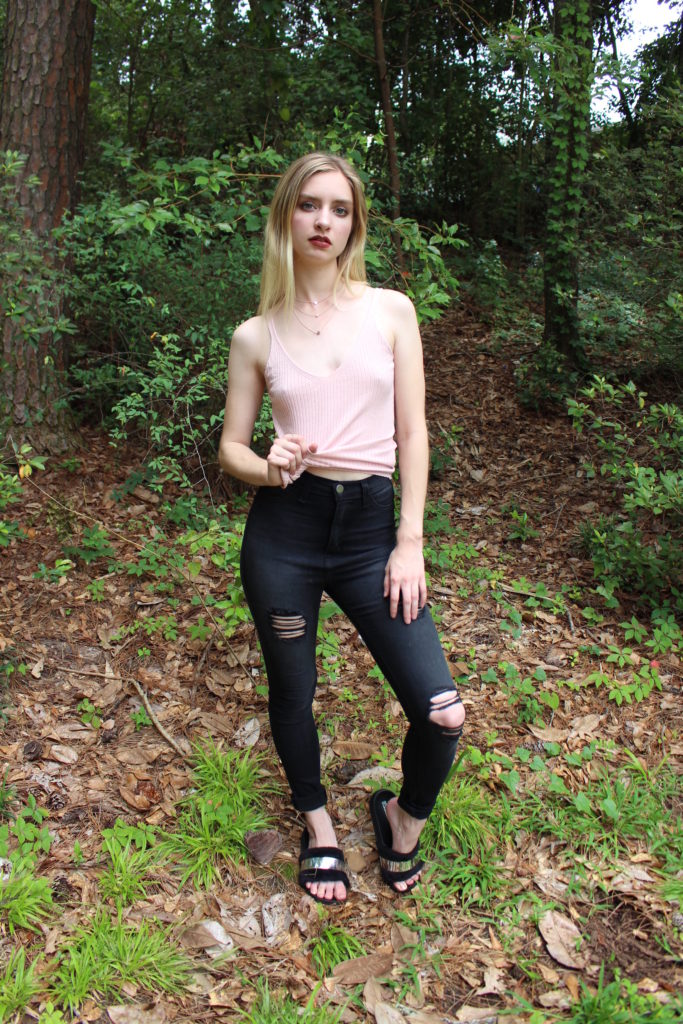 The third look is the most simple and casual—great for hanging out with friends on a summer day. This Fashionista is wearing distressed high-waisted jeans with a classic ribbed tank. This tank is perfect for beating the summer heat. Add a pair of slides for an effortless feel and rose gold layered necklaces for a delicate touch.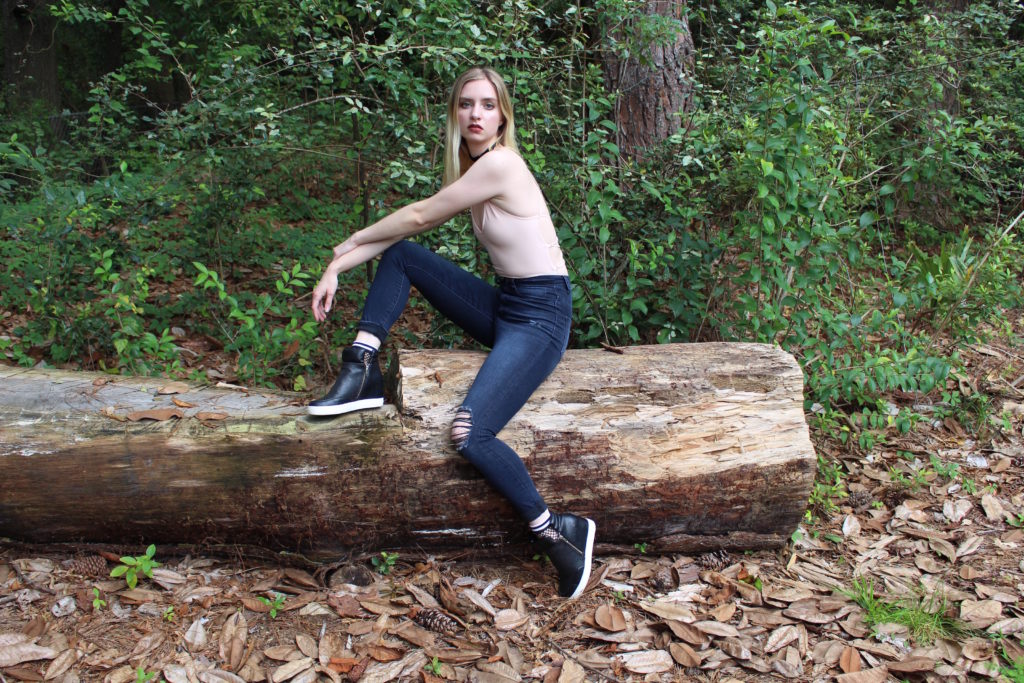 Front lace-up bodysuits were very popular this last year but are on their way out. For this summer season, lace-up back bodysuits are very on-trend. For this last look, this Fashionista is wearing just that. To balance the open back, wear a pair of dark distressed jeans. Finish the look with black wedge sneakers and a black choker. Don't be afraid to show some skin in this scorching heat!
This soft shade is perfect for the summer season. Look fresh and on-trend with millennial pink!
Love it or hate it? How would you style this color? Comment down below or show us on social media and tag @Cfashionista!