When rompers made their debut to the fashion world, they flew off the shelves because they were the perfect go-to summer outfit. They are comfortable and stylish. They make it easy and effortless to pick an outfit in the morning. Depending on your weather situation, they usually fade away in the colder months. Nevertheless, you can always count on them coming back into style when things heat up. This summer, rompers are coming back with a whole new makeover.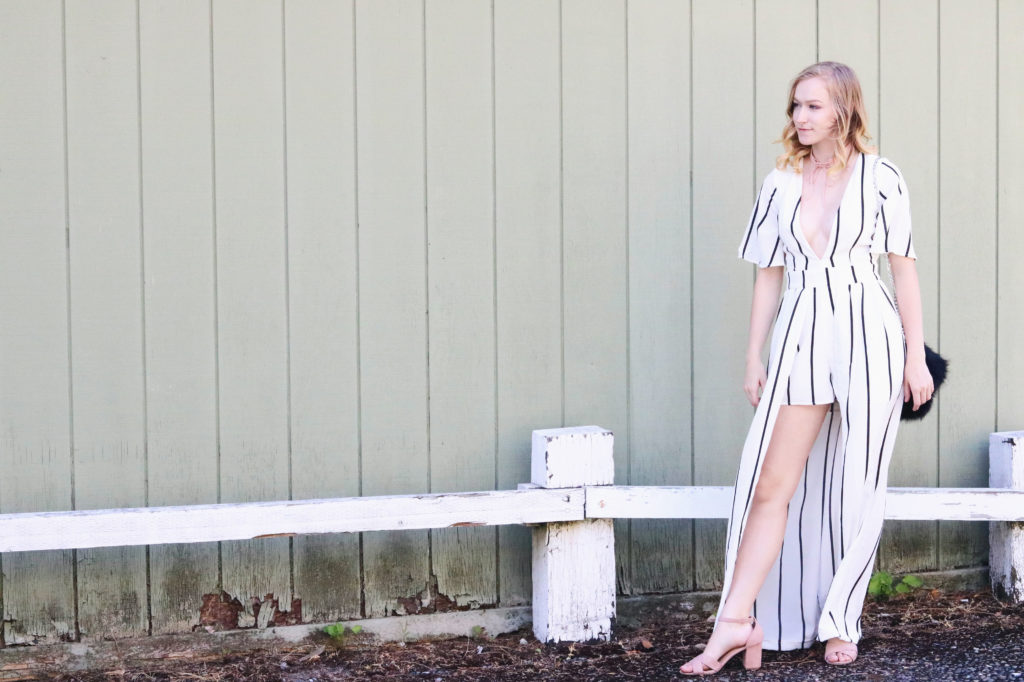 Maxi rompers are the perfect way to mix up your summer wardrobe and make a statement. What exactly is a maxi romper? A maxi romper, sometimes referred to as a walk through romper, has everything we love about the classic romper with a 2017 twist. The maxi romper adds a train to the back that dresses it up and makes the perfect party outfit. There are so many different ways to style this romper. For example, you can dress it up by adding a belt and some high heels or dress it down with some sandals and sunglasses. Any way you wear it, a maxi romper remains stylish and comfortable like the rompers we all know and love.
What makes the maxi romper great for this summer is that there are a ton of prints and fabrics for any summer occasion. There are flowy, floral maxi rompers that are perfect for everyday wear. You can wear one to the beach, to the mall, or to an outdoor party. When it is time to dress up your look, you can find a more structured maxi romper with geometric prints to create the perfect outfit for a dinner date or a girl's night out. No matter what the occasion is, this new romper will create the perfect, effortless look for summer.
Found the perfect maxi romper? Show it off on social media! Remember to tag @CFashionista.