Summer can be a challenging time when putting together the perfect outfit. Especially one that is both pretty and practical in the heat. There is no other article of clothing that makes getting ready in the summer easier than pulling on a jumpsuit! Jumpsuits have definitely been my go-to outfit this summer for every occasion, and I think you'll understand why.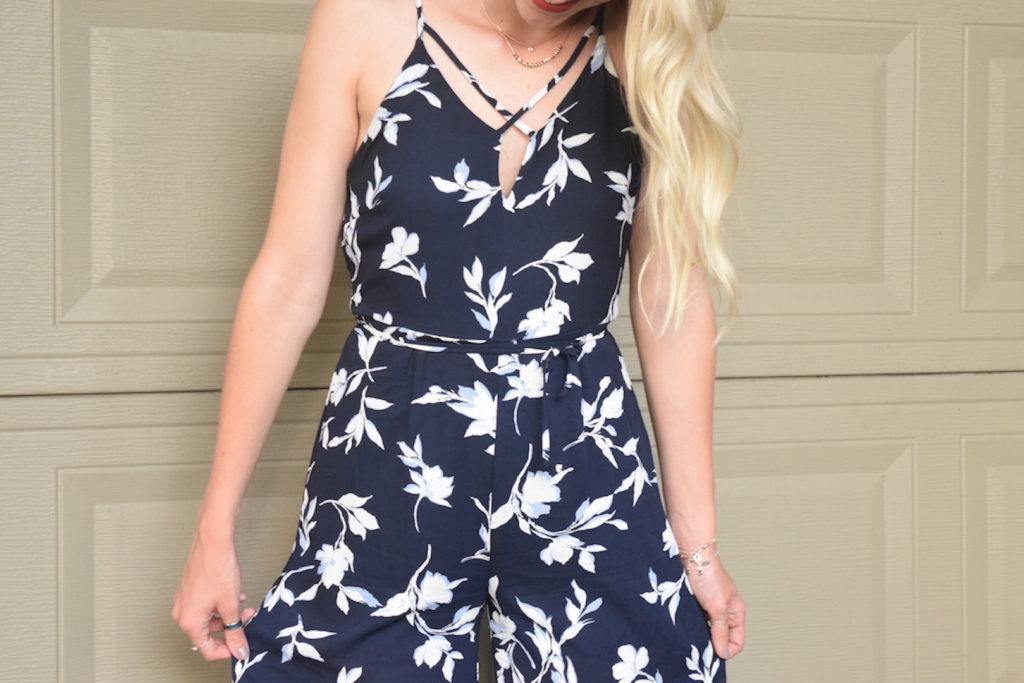 Jumpsuits come in different styles, making them a necessary addition to every wardrobe this year! The lightweight and loose fabric make for a perfect summer outfit. Throwing on a jumpsuit is such a fool-proof, adorable outfit. They make for effortless dressing up or dressing down.
Jumpsuits are found in many different fashion outlets. I have seen them on high fashion runways, to Internet blog posts. Wearing a jumpsuit is such a simple summer staple, yet you are able to remain sophisticated and stylish.
The specific jumpsuit that I am wearing I found at one of my absolute favorite stores: Nordstrom Rack. Jumpsuits, especially cropped ones, can be found anywhere. I love this one in particular because of how breathable it is for summer. I can also throw on a sweater or jean jacket for chilly evenings. The shoes I am wearing here are just simple sandals that I found at Target. Other accessories that I am wearing include a necklace, bracelets, and some rings. Jumpsuits are versatile, making it easy to personalize your outfit with shoes and accessories. I hope this encouraged you to add a jumpsuit to your closet.
How will you style your jumpsuit this summer? Show us on social media! Don't forget to tag @CFashionista!