Fashion is constantly changing, and the '90s fashion of yesterday is back with a modern twist! Chokers, off-the-shoulder tops, denim miniskirts, and oversize windbreakers—all of these contemporary staples draw inspiration from the much-loved styles of the '90s. These wild, nostalgic, and statement-making pieces have made a mark in fashion today, from casual street looks to pop culture. Here's why everyone is falling back in love with this style!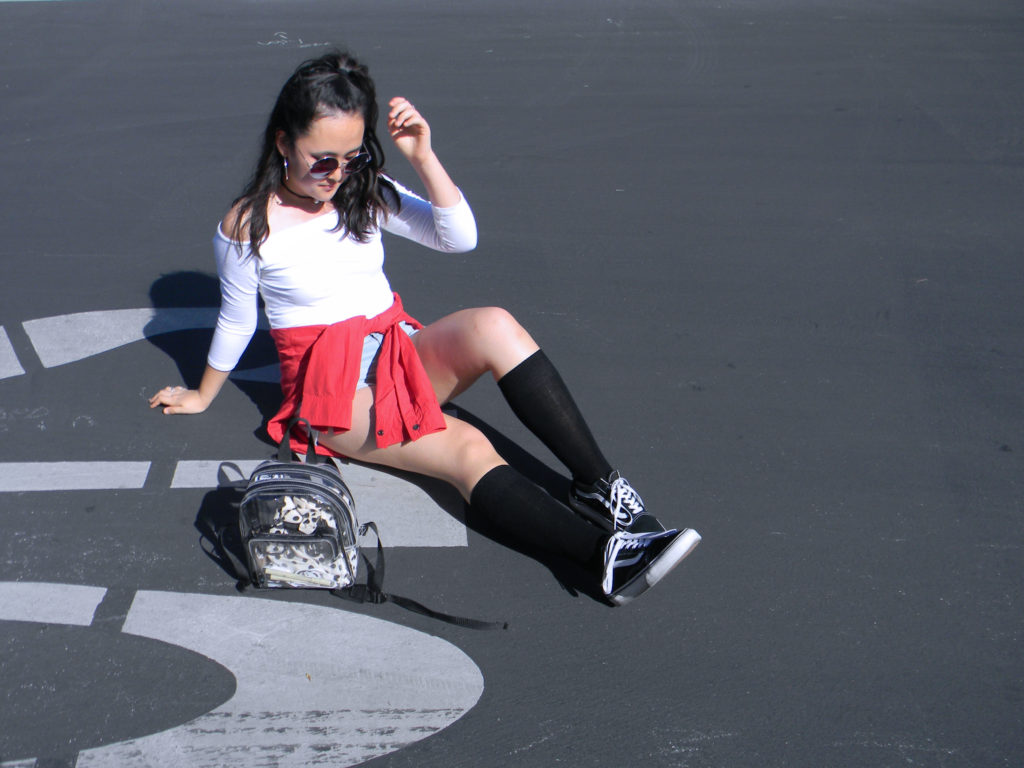 Fashion is cyclical! Quirky '90s fashion reminisces an idealized, happier, and simpler time. A cool cropped top, high-waisted shorts, and fresh kicks were all you needed to look good and feel good; who wouldn't miss that? In addition, many people recall the '90s as the memorable era of their childhood or rambunctious teens. While digging through my mother's closet, her old clothes brought back stories from when she was my age! Fashion isn't simply about surface-level looks, it's something that spans generations and a way to remember the past. The dusty clothes in the back of my mother's closet were a part of her college days and now might be a part of my own!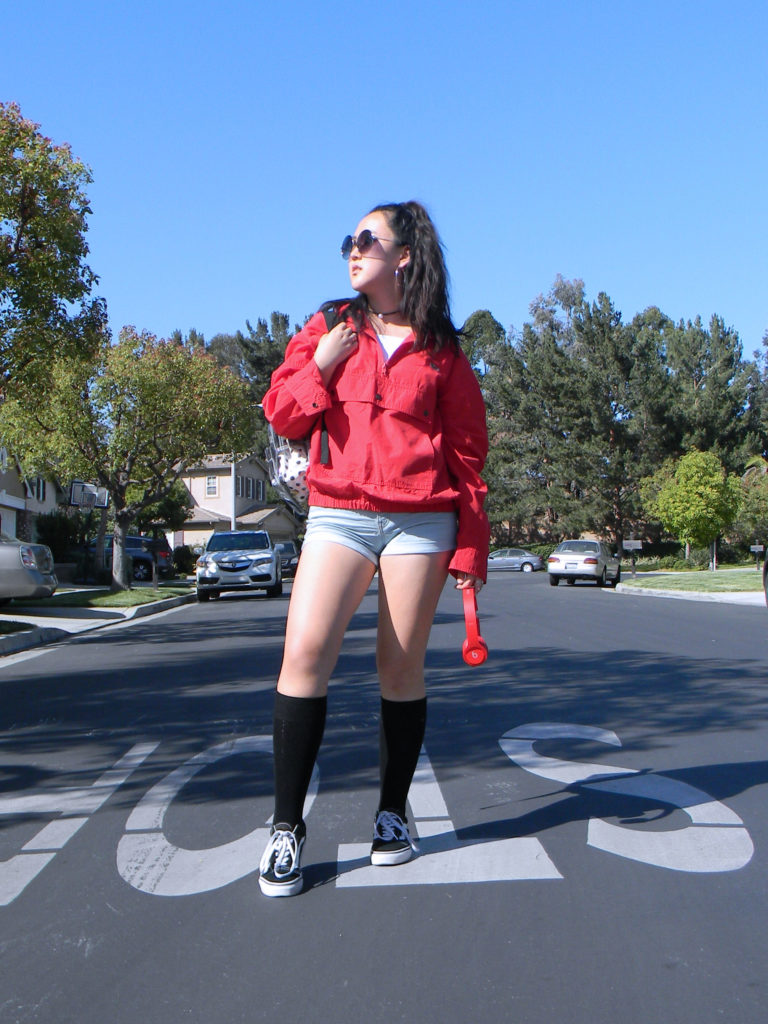 The focus of this '90s-inspired outfit I composed is clearly the red Lacoste windbreaker, which I actually borrowed from my mother's closet! With a statement piece like this, I chose to keep the rest of my outfit simple with an off-the-shoulder top and high-waisted shorts. Some thrifted Old Skool Vans and calf socks add a classic, sporty vibe to the look that's versatile and wearable. And, don't forget the hair! I couldn't find a scrunchie for this half ponytail, but you get the idea! Hoop earrings and statement shades elevate this quirky hairstyle for a modern, street-style vibe.
This cool, lived-in style is not a trend and every effort to make it one compromises the look. Duplicated denim jackets with mass-produced pins and patches defeat the individuality that '90s fashion celebrated! Rebel against fast fashion and play with colors, textures, and accessories to make the look your own. Try perusing your local thrift store to find unique pieces that really speak to your personal style!
Fashion is about taking risks, wearing what suits you, and having fun! The wild child of the '90s dressed fearlessly. While this led to many looks we cringe at today, there's something undoubtedly alluring about that boldness. Drawing from the best of the era's outfits and attitude, fashion enthusiasts today are bringing back the '90s with their own fresh take.
Are you embracing the '90s look? Let us know your favorite comeback piece in the comments below!