With the arrival of every season comes the subsequent arrival of a new must-have or it item. And every season, I somehow convince myself that it is necessary for me to try out each and every one I see. This summer, I discovered how exhausting that can be. So, here's what happened when I looked for fashion inspiration from past style icons instead of social media.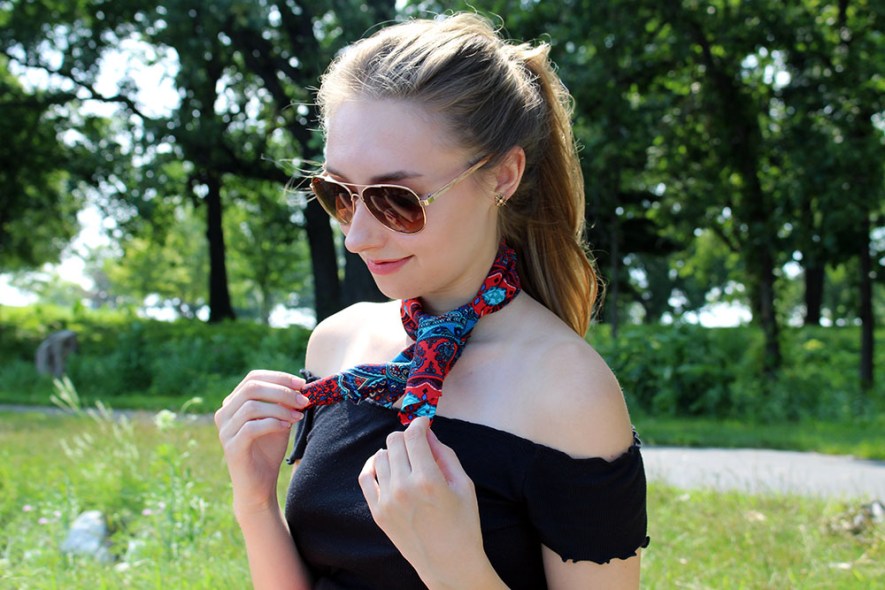 At the beginning of the summer, I fell in love with the full-sleeved, off-the-shoulder tops donned by celebrities and fashion bloggers alike. You know the ones: sleeves with tiers or ruffles or bows that would impress Queen Victoria herself.  Excited to be a part of this new trend, I eagerly filled my shopping cart with my own assortment of over the top silhouettes. But as I tried on each garment that came in the mail, I became increasingly disappointed. The tops were wearing me—not the other way around. In retrospect, I loved the idea of these tops turning me into a 21st-century Victorian princess, but they just weren't my style.
That realization left me slightly panicky. "What will I wear?" I said to myself as I peered apprehensively into my closet. "I'm a fashion major. I'm kind of required to be on-trend."
As I pondered the what-should-I-wear-today dilemma, I found myself drawn to images of classic style icons such as Audrey Hepburn and Marilyn Monroe. I admired the simplicity, elegance, and timelessness of their outfits. I admired their ability to look put-together and polished, even in the heat of summer. But mostly, I admired how these women dared to wear what they wanted in an era of poodle skirts and strict expectations for women.
Out of all the pictures I went through, the one of Marilyn Monroe by the water, legs crossed, laughing at the camera, immediately grabbed my attention. Her outfit—an off-the-shoulder-top and high-waisted shorts—was simple, yet modern. And there was just something about her expression that lit up the whole photo. I knew I wanted to do my own interpretation of that moment.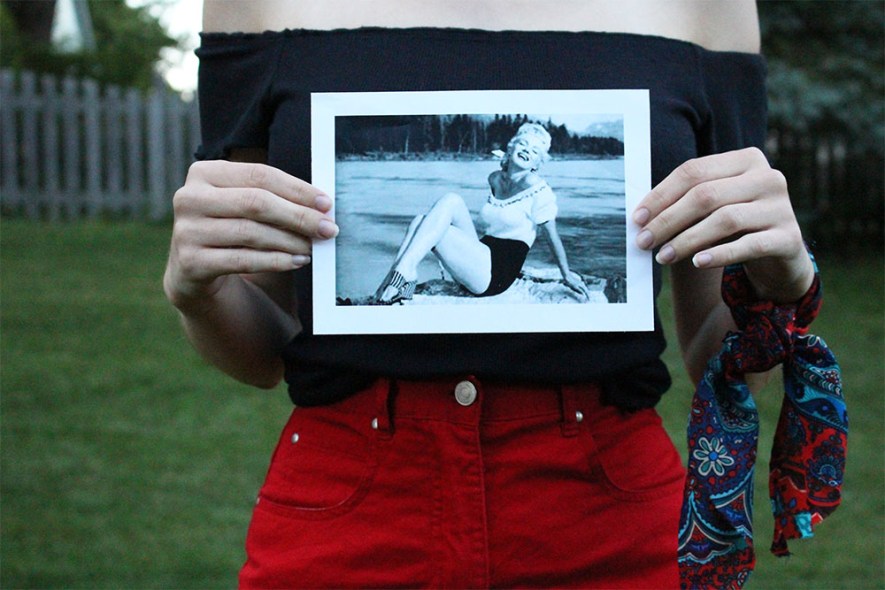 Filled with inspiration, I paired my red high-waisted shorts (a treasured thrift store find) with a simple black off-the-shoulder top. For interest, I added a red, patterned handkerchief scarf and light green lace-up sandals to keep the outfit modern. I was pleasantly surprised with the outcome: a simple, chic outfit that felt very me, not like a costume.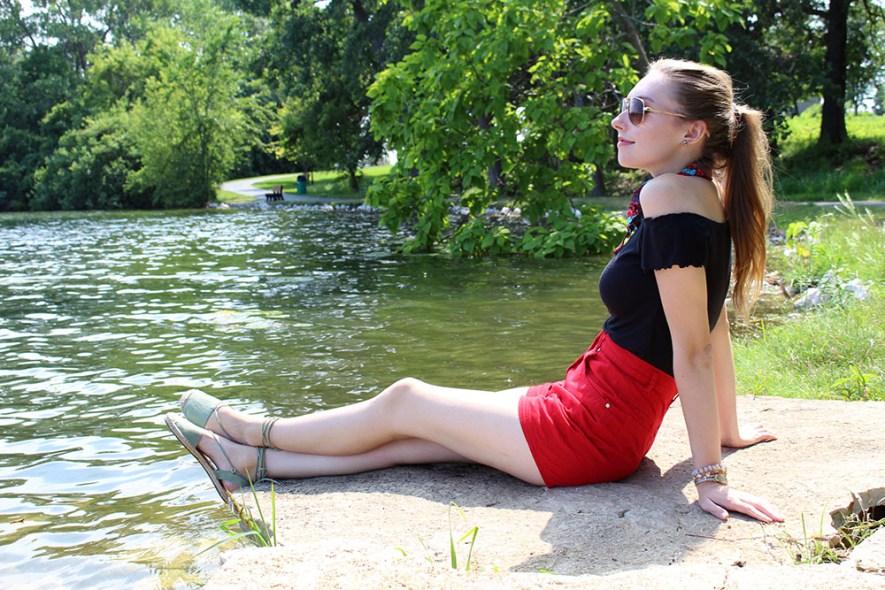 I will always love trying new things and pushing myself to wear the unexpected. But I'm learning that it's okay to not buy into every trend that comes down the runway or pops up on a fashion blog. Inspiration comes from anywhere and everywhere. And it is far greater to wear something you love and is 100 percent you than to sacrifice your point of view for a temporary trend.
Has anyone inspired you recently? Let me know in the comments below! 
SaveSave