I am someone who loves to look her best and wear cute, trendy outfits. However, I don't always get to look my best when I need to get up early for a busy day ahead of me. On days like this, I'll usually opt for more comfortable clothes. Traditionally, a more comfortable look has been frowned upon until the emergence of the athleisure trend.
Athleisure can be described as a casual form of dress that reflects an athletic lifestyle. This trend is very versatile because it allows for the wearer to be comfortable in workout gear while doing activities that may or may not involve exercise. You can choose a number of pieces to rock the trend such as leggings, joggers, jackets, graphic T-shirts, and workout tanks. Below, you can see my take on athleisure: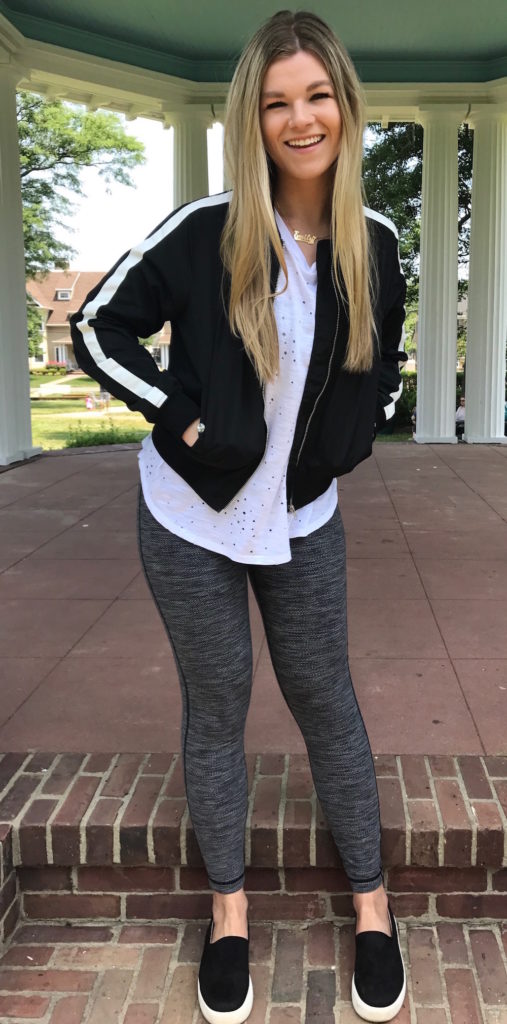 To start, I chose a white, cut-off tank top for the first piece of my outfit. I love this top because it's a great shirt to wear for the gym or class. The distressed design of the top gives my look a trendy yet relaxed vibe. I paired the tank top with a black bomber jacket to make my outfit look sleek and chic. Also, adding a jacket over a typical workout outfit helps transform your look from the gym to everyday life. 
Next, I selected my favorite and most comfortable pair of gray leggings from Lululemon. The performance wear fabric makes the leggings functional while the pattern and color make them fashionable. For shoes, I picked a pair of black Steve Madden slip-on sneakers. Slip-on sneakers are very much on-trend this year and can give any outfit a sporty feel. Lastly, it is important that all components of an outfit coordinate. That is why I stuck with neutrals and dark colors for each piece of my look.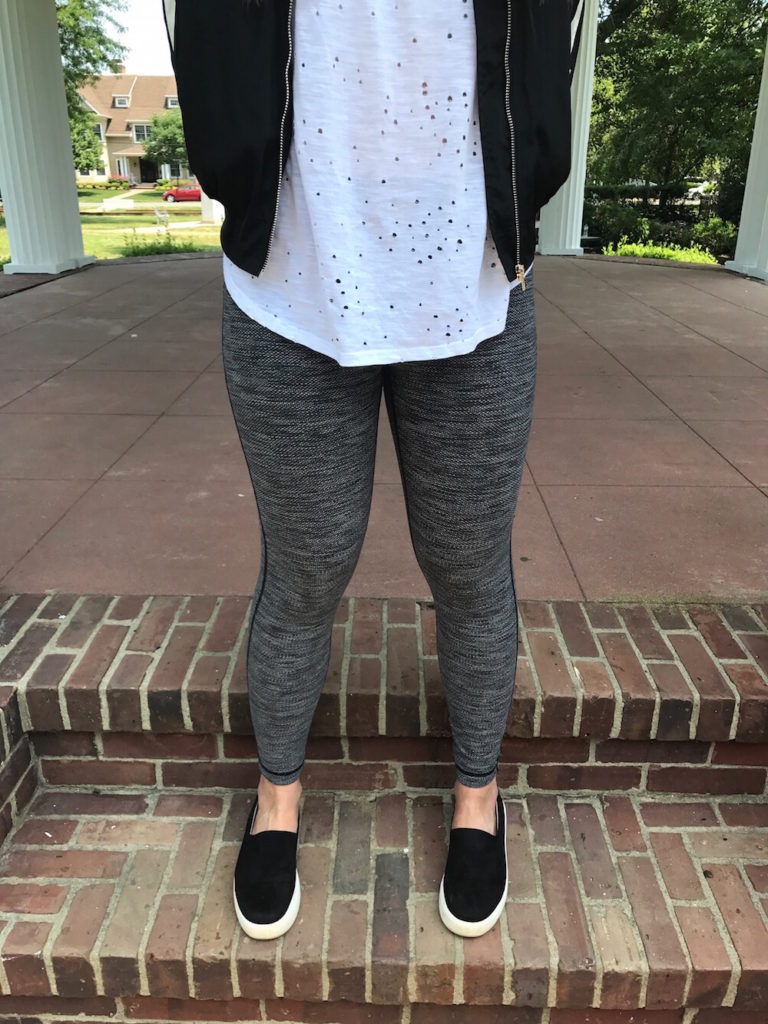 Athleisure has completely taken over the fashion world. The trend has caused inspiration for celebrities and many fashion brands. Athleisure's functionality and the ability to be fashion-forward will allow this trend to last for a very long time.
If you love athleisure like I do, show me how you choose to wear the trend on social media. Make sure to tag @Cfashionista!