Oh, how I love summer brunch in the city. Not just for the strawberry french toast and eggs, but for the comfort of dressing up. I'm always finding some sort of excuse to dress up. Whether it be going out to brunch, dinner, or just to my favorite coffee shop. This gorgeous glowing Fashionista keeps it simple when it comes to going out to brunch in Old City, Philadephia. Keeping it simple for a summer brunch means wearing light clothing for comfort, a small shoulder bag purse, and less makeup. Just remember that when it comes to brunch, there is no need to really glam up. Save all your glam for later that evening.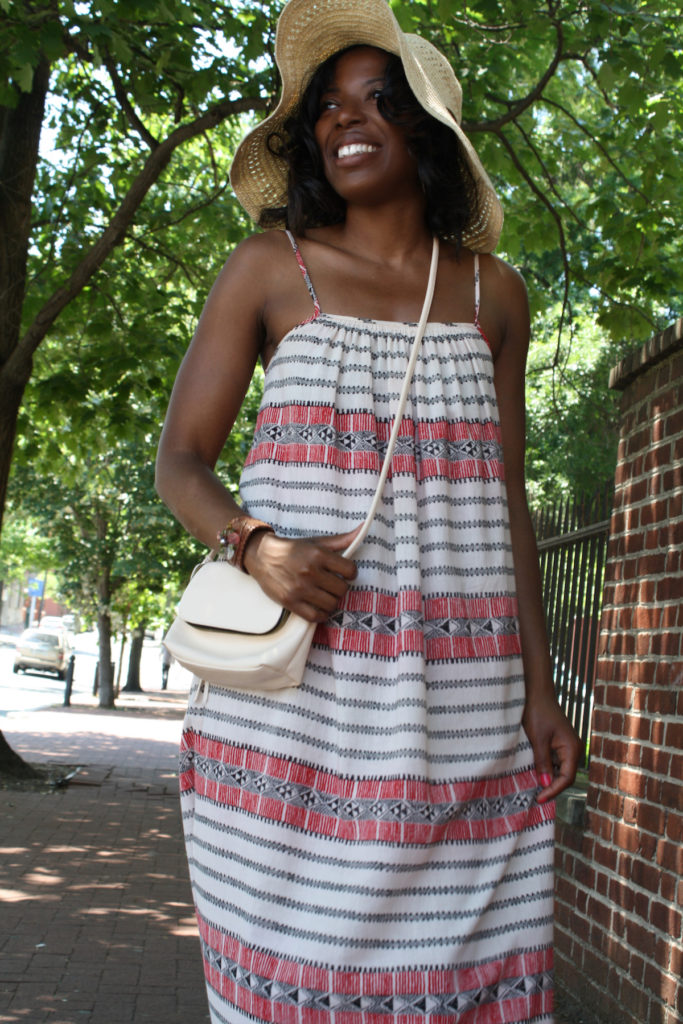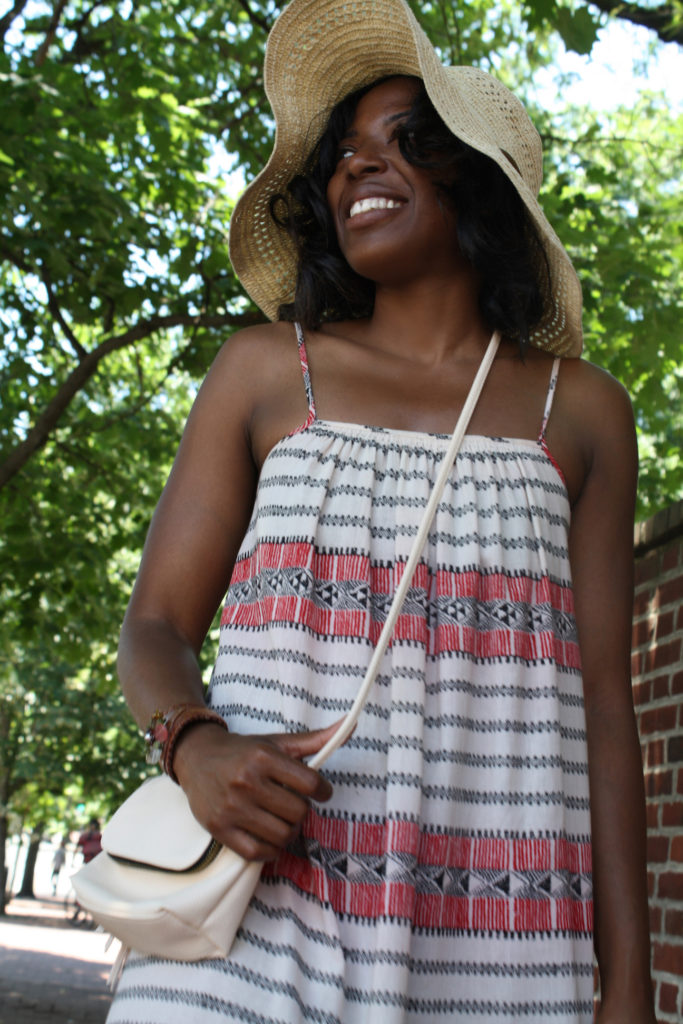 This Fashionista decided to choose comfort and style when going out to her favorite brunch spot. She is wearing a striped dress from Madewell. What I love about this dress is the material of the dress which is made out of breezy crinkled cotton that's inspired by a vintage embroidery piece. As far as what to bring with you to brunch, it should be just a few items. Items such as your phone, money, credit cards, and lip gloss. The Fashionista has the right idea with this small shoulder bag from H&M. The shoulder bag can be worn two ways depending on your mood. You can wear it either over the shoulder or like a crossbody bag such as how the Fashionista is wearing it. The Fashionista's bracelet is exclusively handmade from an upcoming handmade jewelry line called Spoiled By Sparkles, which is launching very soon.
The straw hat is vintage. A similar hat you can find is at Forever 21. You can find straw hats just about anywhere now and days. Straw hats for a summer brunch are great to wear because it brings out your outfit giving it a more stylish look.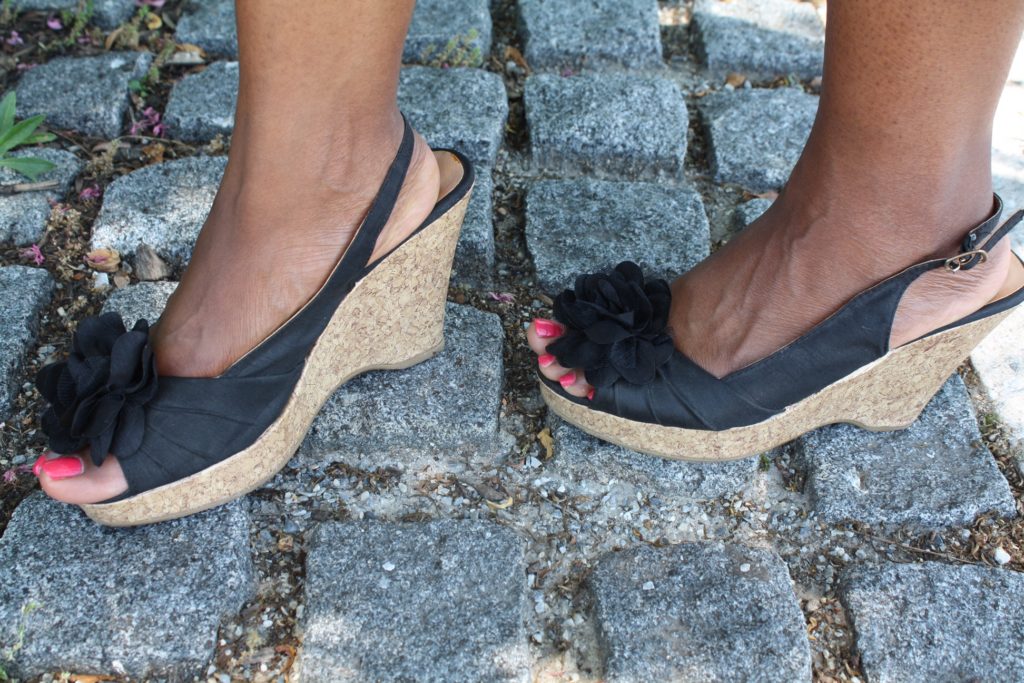 Can we talk about how gorgeous is this Fashionista's wedges are? The flower ornament detailing is so pretty. The wedges are Chinese Laundry. When going out to brunch with friends or family, wedges are so much fun to wear when paired with a super comfy dress. In order to achieve this look for summer brunch, start by searching for a comfortable summertime dress with great patterns. Make sure when choosing a dress with patterns go for more lighter colors, such as white. Go light on the bag and bring something smaller such as a shoulder bag so you can only carry important items you need. Wear shoes that are super comfy but stylish. Wedges would be a good choice because not only are they comfy and stylish, but they are also the hottest summer trend right now. Put the icing on the cake by adding a sun hat to your look. This will jazz up your outfit completely. Also, go for limited jewelry, such as a bracelet or some earrings, and do less makeup.
How would you dress up your look for a summer brunch? Show us on Instagram and tag @Cfashionista!