This summer, I have the amazing opportunity to live in Panama City Beach, Florida through a program called Kaleo (see if your campus has a STUMO—you won't be disappointed)! Since I am from Oklahoma, I am soaking up every minute of living at the beach. One of the major differences between Oklahoma and Florida is the style. In Florida, the style is more relaxed, with lots of patterns, prints, and long dresses. I am so excited because long dresses have been something that I have always wanted to be able to pull off, yet something that I have never had the courage to actually wear. So here is how I finally got to style my beachy, kimono maxi dress.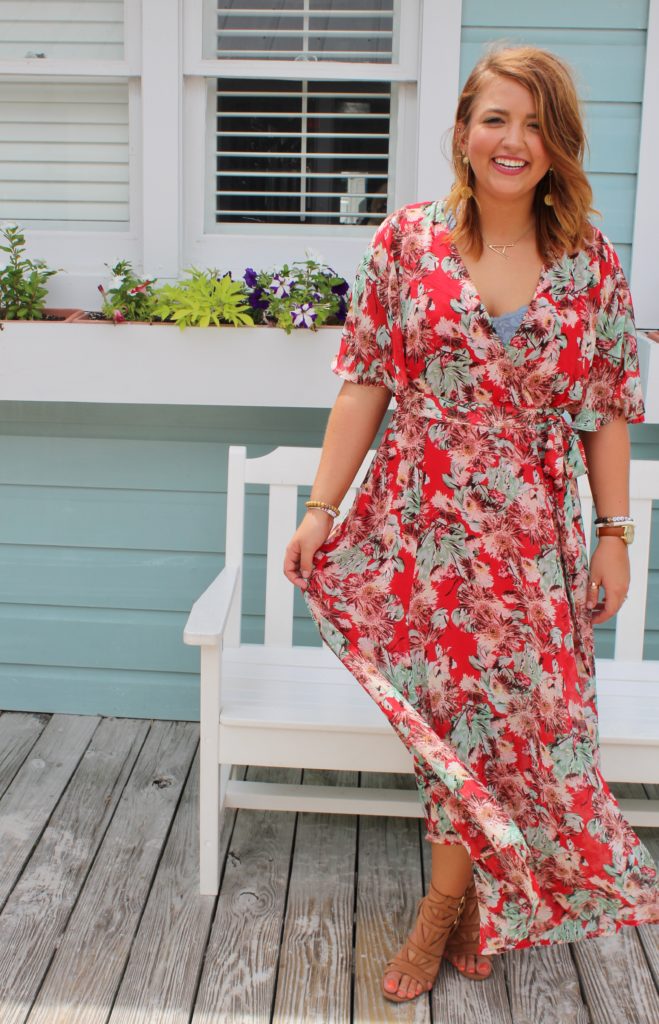 I got this dress from the local boutique that I am working at this summer, Magnolia June. I love the bright red and the fun floral pattern. Since I am only five foot one, I had to pair this dress with heels. I decided on a pair of my favorite Gianni Bini nude heels. I love these heels because they look good with just about anything. Fashionista tip: invest in a cute and comfortable pair of nude heels. Along with the nude heels, I paired this dress with a pair of fun earrings, a simple necklace, and a gray bralette from Lush Fashion Lounge in Oklahoma City. Since this is not only a maxi dress, but it is also floral and bright red, I felt that everything else needed to be somewhat neutral.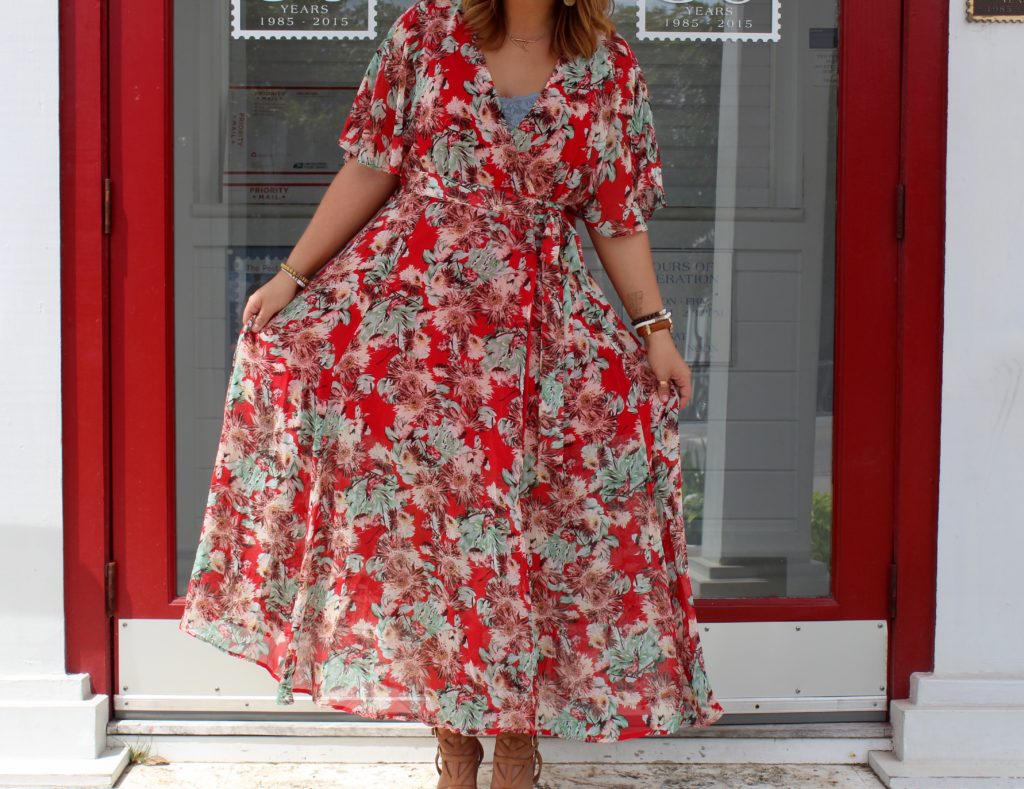 I wore this specific dress to Seaside, Florida to roam the streets and go to church. This dress could be dressed up, as shown above, and worn to church or to a wedding. If you wore this dress, or a dress similar to this, with sandals and your hair in a braid, it would be perfect for the beach or a summer day in Florida!
I absolutely love this beachy trend, and can't wait to wear it more! How would you wear this trend? Show it off on Instagram and tag us at @CFashionista!