The sweet, summer sun that we've been craving all semester has finally arrived, but don't let the heat cause a frenzy while choosing your fabulous #OOTD.
I have always struggled finding a happy medium with dressing to perfection and the treacherous humidity that the summer brings. I could never decide what I was comfortable wearing throughout the season. Then, I discovered the ingenious jumpsuit. The long pant and spaghetti straps together make the perfect combination for the rising temperatures. I love that this piece could be taken from a daytime lunch with your family to a fun night out with your fellow Fashionista friends. Jumpsuits are an effortless way to carry out a chic outfit.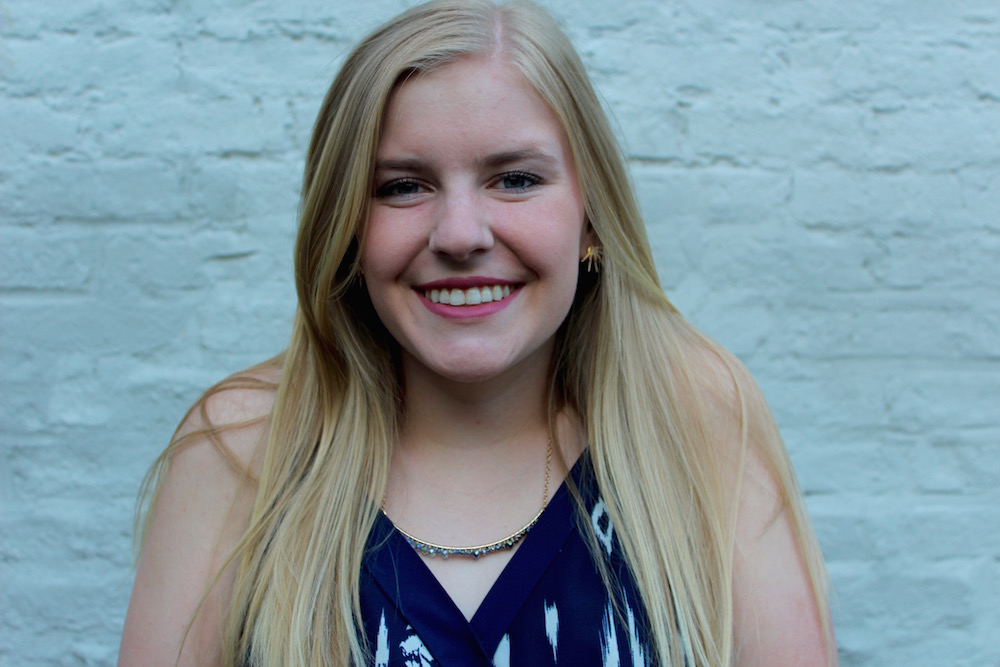 I have styled two outfits with the same jumpsuit to show how you can go from a casual event to a more glamorous affair.
The casual style was executed with the classic denim jacket, gladiator sandals, and simple bracelet stack. I believe the one easy layer every guru should own is a denim jacket. The classic style helps bring any outfit together. I found mine at Nordstrom a few years back and splurged because it is a piece that will never go out of style, and one that I use regularly. I have always been a fan of gladiator sandals as well. They are so comfortable and look great paired with the long pant. Of course, every outfit deserves a bracelet stack. When it comes to jewelry, I follow the phrase "less is more" especially when I'm dressing casually.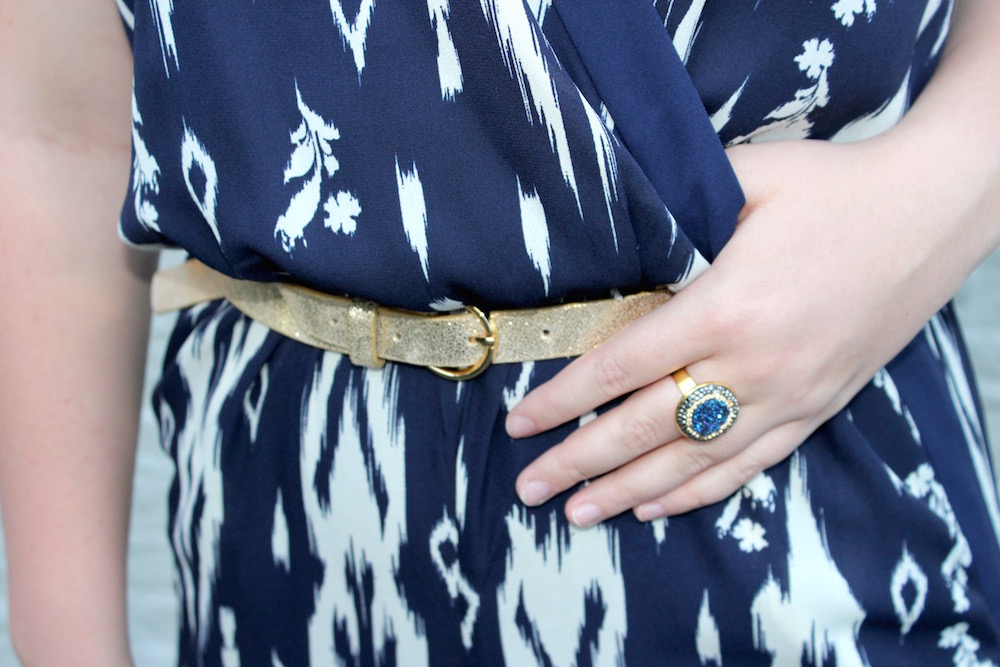 Moving from the day to the night jumpsuit look was an easy transition. I simply went without the jacket and added a gold belt, gold and navy jewelry, and navy wedges. The gold accessories complement each other and richen the color combination with the navy jumpsuit. Whenever I dress up, I love to add sparkling accessories to glamorize my outfit. I tend to find my favorite jewelry at local boutiques in my hometown; they always find the funkiest pieces. Anytime I'm dressing up I also like to add a heel because height adds a touch of maturity.
Jumpsuits are a great piece for every Style Guru to invest in because they are effortless and can be worn for any event that you may have this summer.
How do you wear your favorite jumpsuit? Show us on social media! Don't forget to tag @Cfashionista!