Ever wondered how a startup goes from a seed of a good idea and a couple of Instagram followers to a full-fledged enterprise with multiple employees, customers around the world, and write-ups in industry journals like Forbes and Business of Fashion? The answer most likely is two words: Venture capital.
For the uninitiated, venture capital, or VC for short, is money provided to a company by an individual, known as an angel investor, or a group, often in the form of a venture capital firm,to jump-start the company's operation. This money is used by the company's founders to build the bones of a business—from hiring staff to securing office space—with the expectation that the organization will grow to a size and scale in which it becomes profitable. In exchange, the investor who provided the startup funds will have a share of the company—both in terms of its ultimate profits as well as helps guide its business decisions. A win-win for both the entrepreneur who wants to get an idea off the ground, as well as an investor looking to support businesses they fully believe in and see them flourish.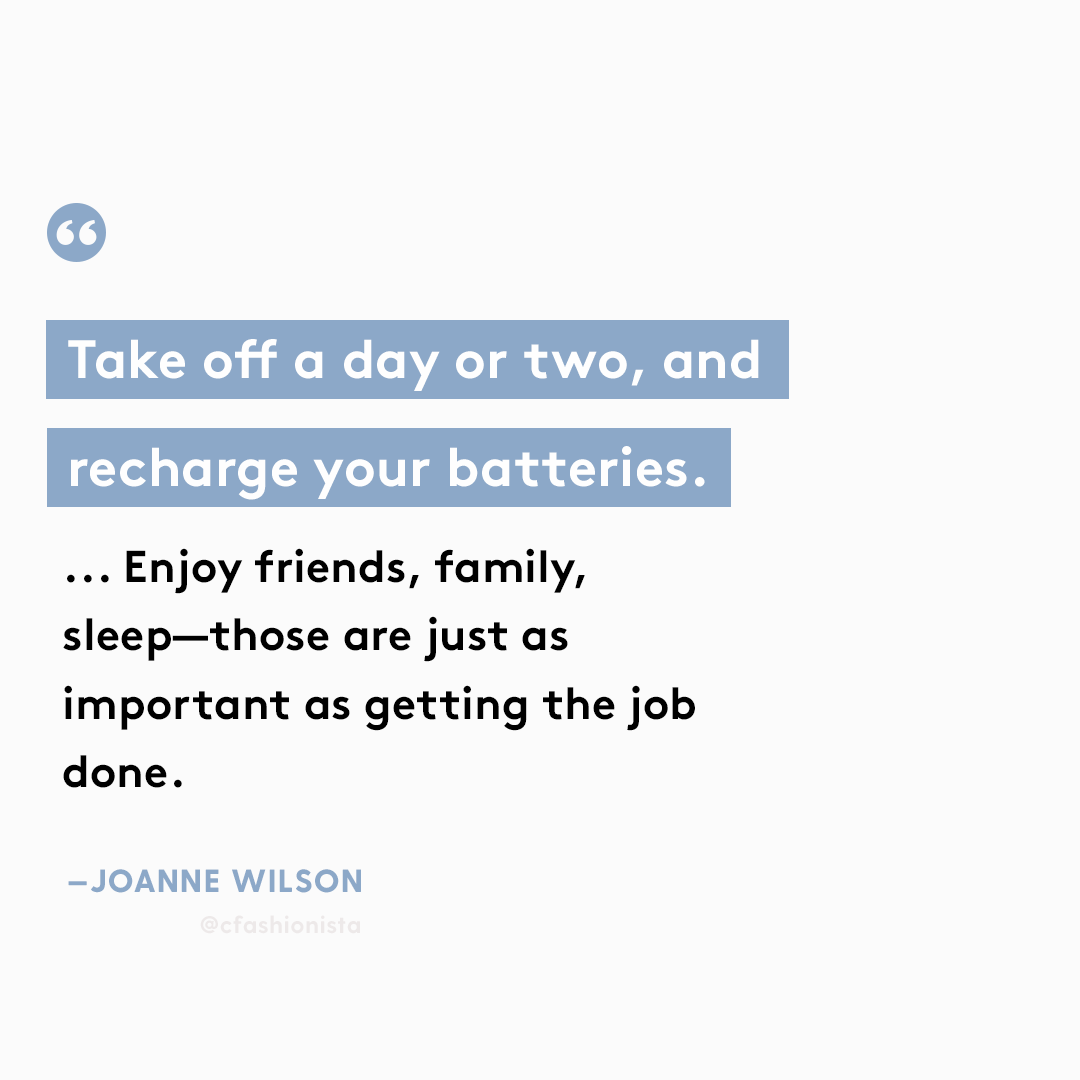 Joanne Wilson, who we chatted with in our latest CF Office Hours podcast, is an angel investor focused on identifying and supporting women-lead companies who she feels are disrupting their respective industries. Her firm, Gotham Gal Ventures, which she founded in 2007, has supported the tremendous growth of companies such as Spoon University, Spring, and Parachute, as well as acts as a mentor for female leaders through The Women's Entrepreneurs Festival.
When mentoring young women, Joanne is a firm believer in gaining knowledge and experience by taking risks, and that starts with your first out-of-school gig. "Many students find themselves almost paralyzed that [their first job is] not the right job," she explains. "Who cares? Just figure out the industry. Take the first leap." Listen now to our chat with Joanne about what it takes to build a successful startup today and how to create a business with female empowerment at the forefront.
Tell us in the comments who you want to hear next on CF Office Hours!