She makes public humiliation endearing. She says exactly what is on her mind (which usually involves food). She can shoot a bow and arrow IRL. Oh, and she seems to crush it in the style department as well. Is there anything Jennifer Lawrence can't do?
What it boils down to is that even though she is a mega-movie star, J.Law has the ability to be genuinely unaffected by her Hollywood "it" girl status. From photobombing to running her mouth in the best way possible, I constantly find myself saying, "Hey, she's just like us."
Well if you want to be just like Jennifer when it comes to fashion (and who doesn't), you're in luck. In honor of The Hunger Games: Mockingjay Part II coming out this week (!), we put together nine looks and style tips to steal from "The Girl On Fire"—Jennifer Lawrence.
1. Oversized Scarf: Because if you are going to survive winter (aka your own personal "Hunger Games"), it's best to have a blanket scarf to wrap yourself up in style.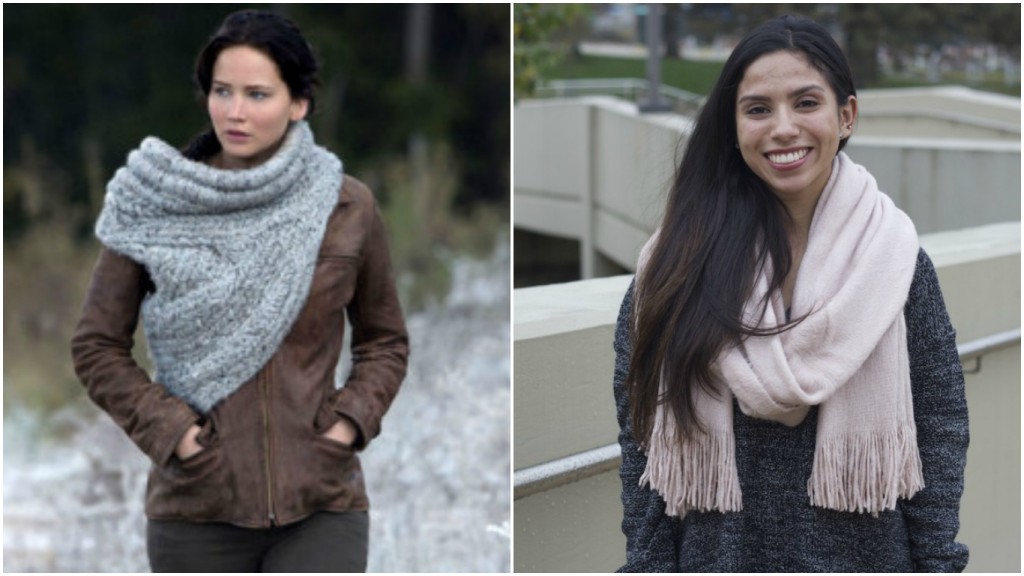 Photo by Melina Ferraro
2. Boho beauty: Whether on the red carpet or campus sidewalk, a stunning white, boho-inspired dress is always a good choice.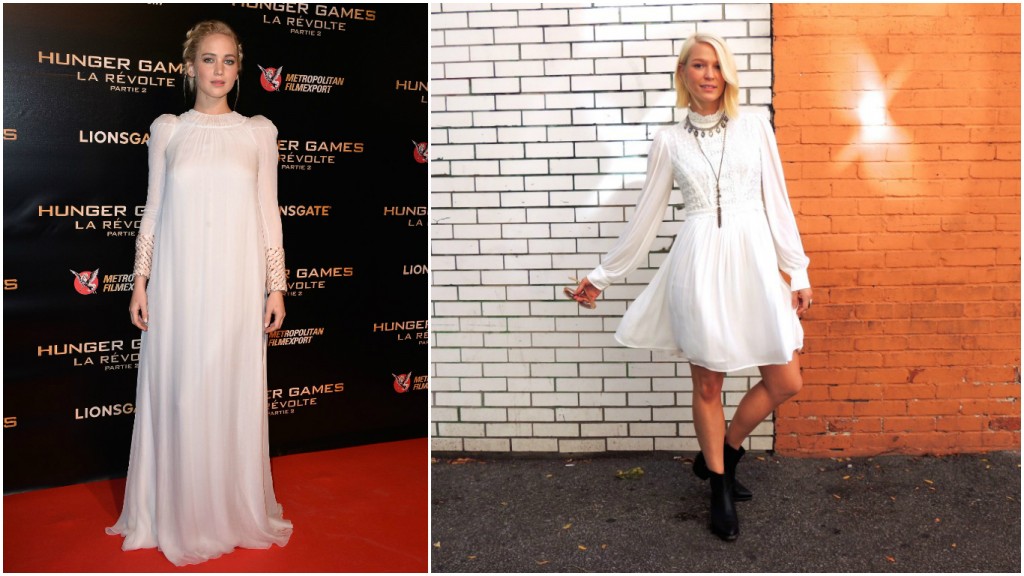 Photo by Martha Eelman
3. The true love triangle: J.Law knows how to keep it casual. A flannel, white T-shirt and denim is a much less complicated threesome than Katniss, Peeta and Gale.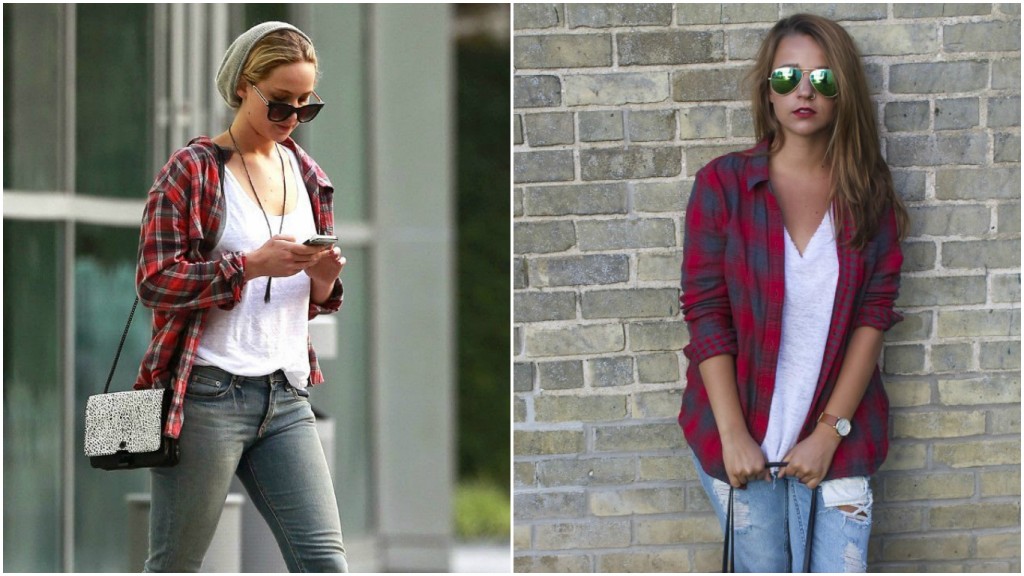 Photo by Nikky Zimbrick
4. Leather Jacket: Besides her bow and arrow, Katniss' trick to looking like a BAMF? Her leather jacket. Rock one as well for a look that screams heroine-chic.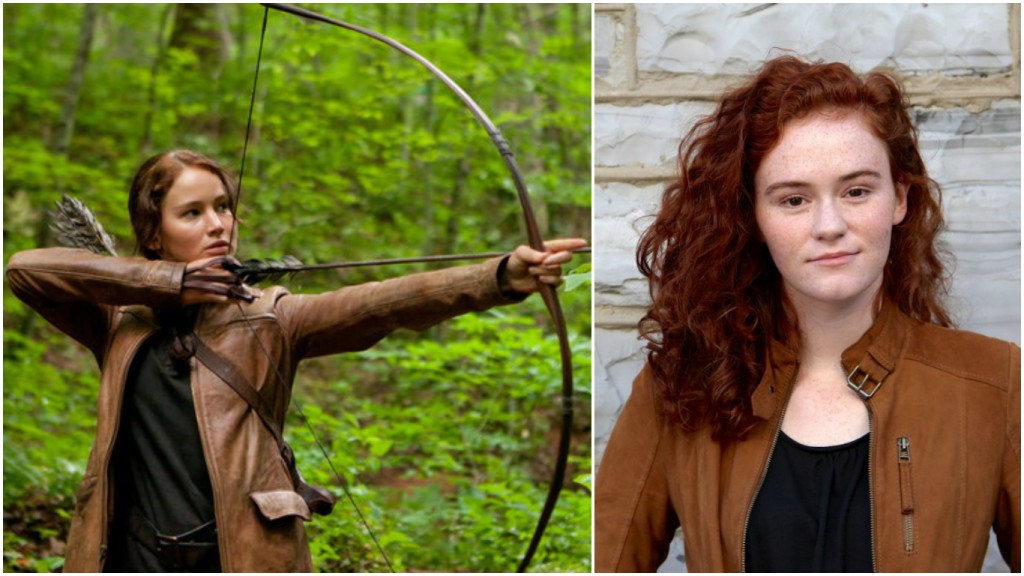 Photo by Veronica Garcia
5. Serious statement necklace: Besides her sparkling personality, Jennifer knows how to shine on a red carpet with the help of statement jewelry. Pile on some pieces to create your own bold necklace.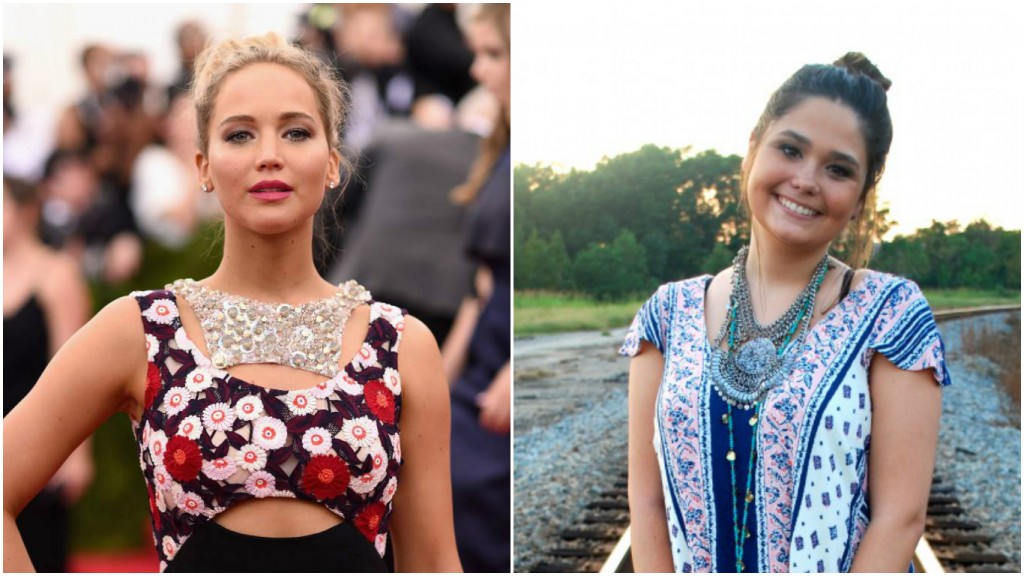 Photo by Carly Broome
6. Basics: One of J.Law's most endearing qualities is her appreciation for "real life." A black T-shirt and jeans is a simple, realistic go-to look for any Fashionista.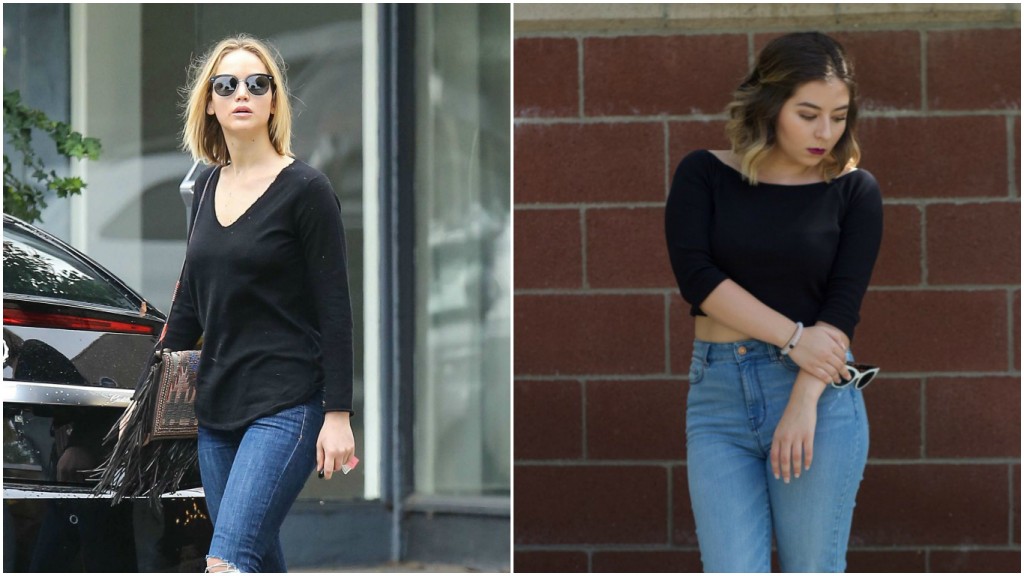 Photo by Tabi Hoshmand
7. Black and white: Fashion risk adverse? You can still have a winning look with the simple white top and black pant combo.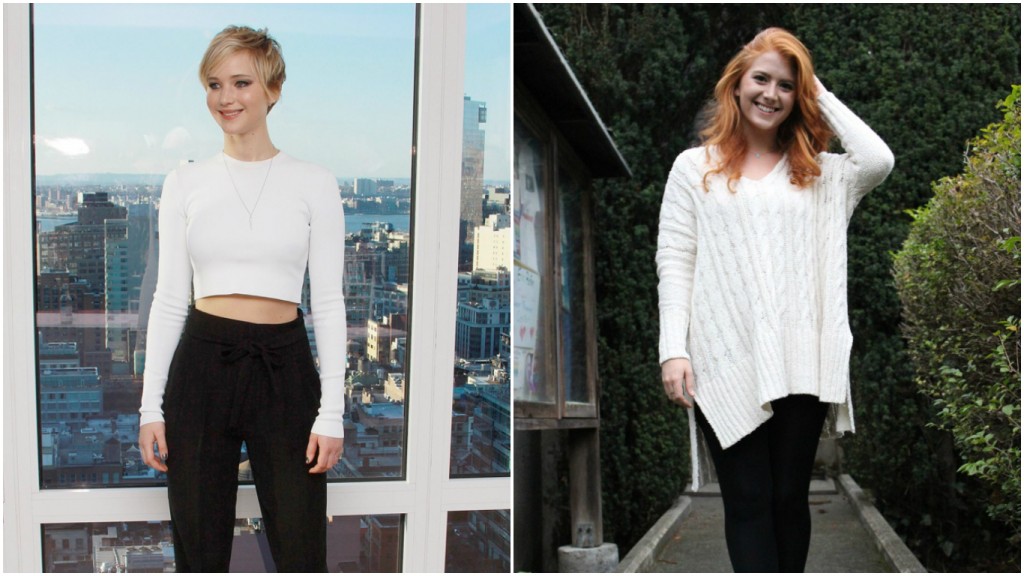 Photo by Jazzmin Martinez
8. Dark side: Everyone has a dark side—including J.Law. Transform your girl next door look with a simple swipe of a burgundy lipstick. Hello, Hollywood starlet!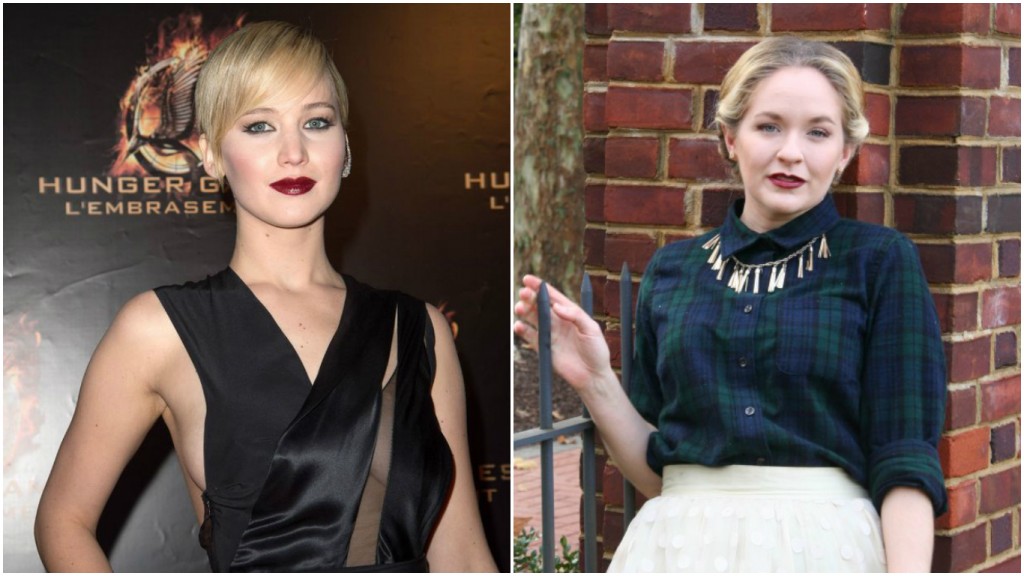 Photo by Maya Rochefort
9. Red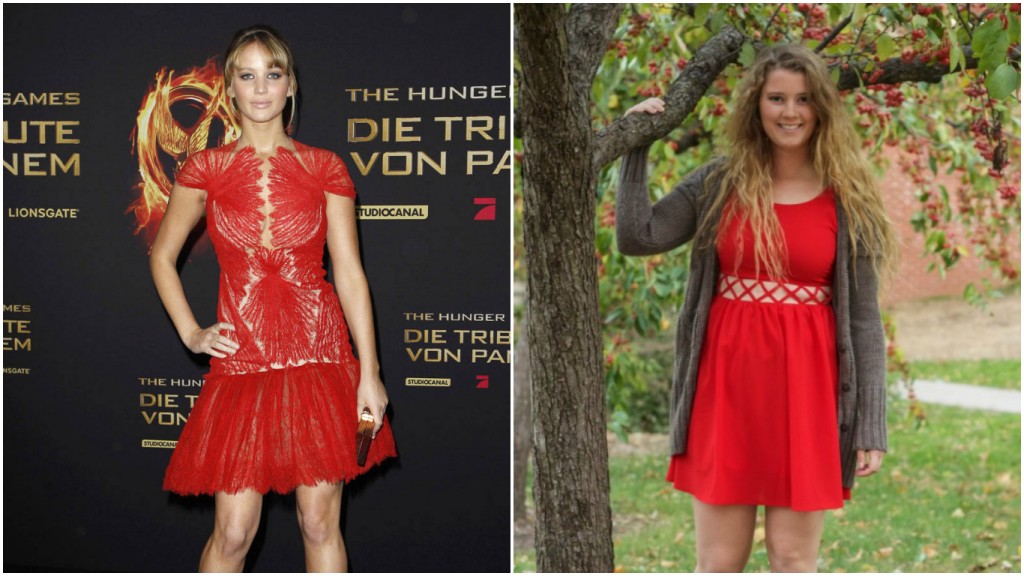 Photo by Lena Copley