Summer is finally here, Fashionistas! Dresses, skirts, and shorts are all of my favorite reasons to wake up and get dressed during the summer months. I think the best part about it is convenience, because lets be honest, who doesn't love just sliding on a dress and some Birkenstocks and going out the door. During these summer months, we look to find fashion that is both comfortable and stylish. Many, including myself, find themselves, on a repetitive cycle during the summer of T-shirt dresses and rompers. If you want a stylistic change, I have a JEANius suggestion.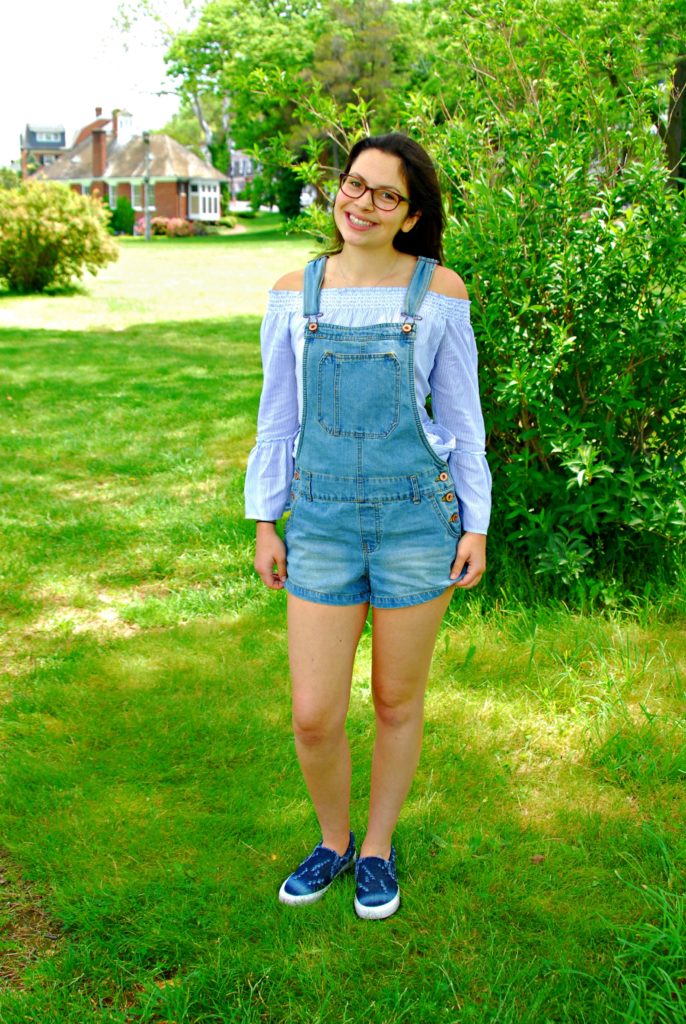 This look, though different then what I would normally chose to wear, has now become a staple in my wardrobe. The outfit features one of my favorite trends of the summer, overalls. Overalls are something that I have wanted to purchase for quite sometime. My mom has pictures of herself from the late '90s wearing overalls that were similar to the ones I own today. They are comfortable and can easily be styled in different ways. Overalls are very versatile, easily paired with a cute crop top or nice off-the-shoulder blouse. The pair I own have become my go-to piece for adding a little pizzazz to any outfit.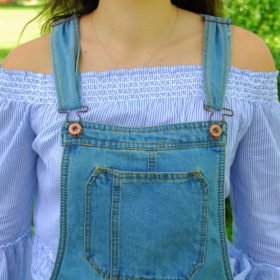 The top I chose to pair with my overalls is a white and blue striped off-the-shoulder blouse. I love shirts that feature an off-the-shoulder neckline, as they are very popular this summer. This top dresses up the outfit, since overalls by themselves tend to be more casual. I liked how the blouse wasn't overbearing and the colors were subdued. So it is easier to be focused on the outfit as a whole, not on bits and pieces of it. The shirt, truly complements this retro classic look.
For me, summer fashion is all about expressing yourself. It is about wearing what is comfortable to you and creating a look that is unique to your own personality. This outfit describes my sense of style and personality quite well, comfortable yet well polished. It can be worn to a family barbecue or to an outing with friends. Whatever the case, I'm sure this outfit will make it onto your Instagram.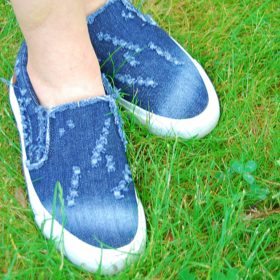 The completing touch of this outfit are my denim shoes. I have always been a fan of rocking something unexpected. The denim print on the shoes, mixed with the denim on the overalls, made the outfit feel instantly more stylish. It makes the retro, classic appeal of the overalls, more modern. My slip-on denim shoes bring a quirky side to the outfit. I have always been a huge fan of denim, as I'm sure many have. I have skirts, shirts, and tank tops and of course jeans. These shoes, however, are different. They draw attention to themselves, and to the outfit as a whole.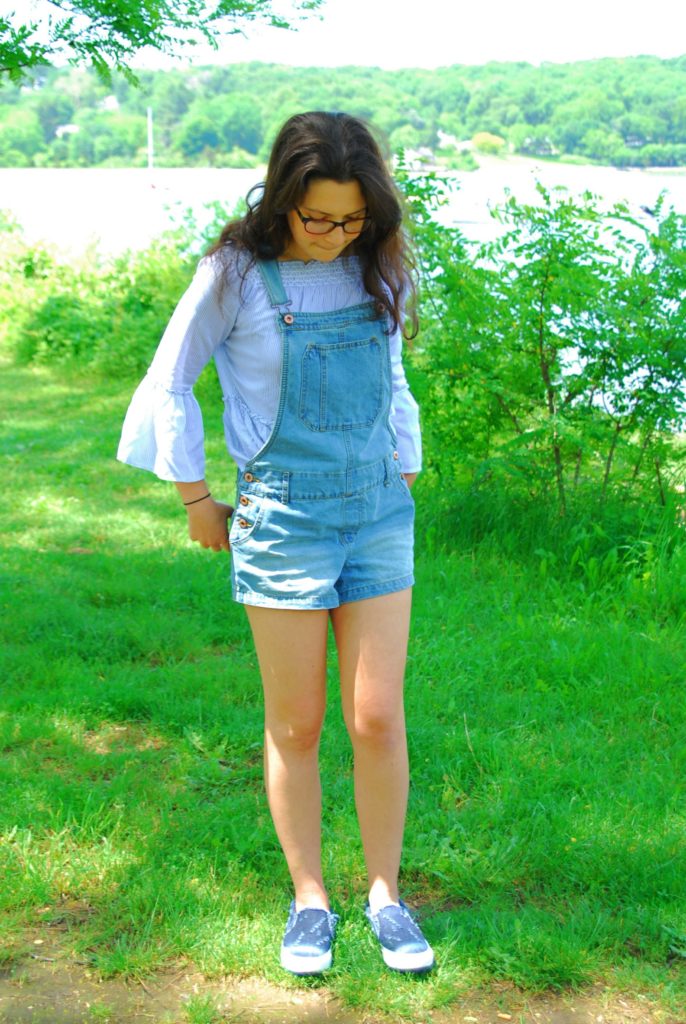 So, all in all, this outfit is the perfect contrast to your typical summer look. What's your favorite summer trend? Let us know in the comments below!