If you're like me, you have more silk scarves than matching pairs socks. And even though you have a million and half of them, we usually just toss them around our neck or tie them to a bag and call it day. We often forget their power when styling an outfit.
Scarves are actually a great fix to what I like to call outfit block—that dreaded moment when you have a closet full of clothes but not a clue what to wear.  Here are five easy ways to spunk up a simple outfit using a square silk scarf.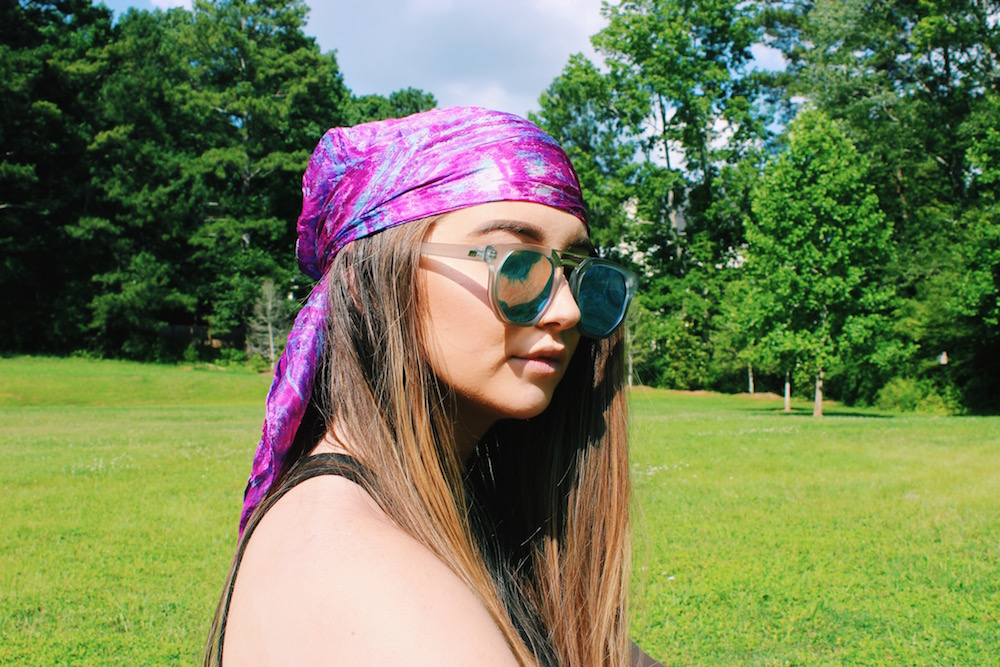 1—Head bandana. Think Kylie Jenner in her Glosses commercial and Niykee Heaton in her "Bad Intentions" music video. Great for bad hair days and convertible cruisin'. All you have to do is fold the scarf into a triangle and secure it behind your head.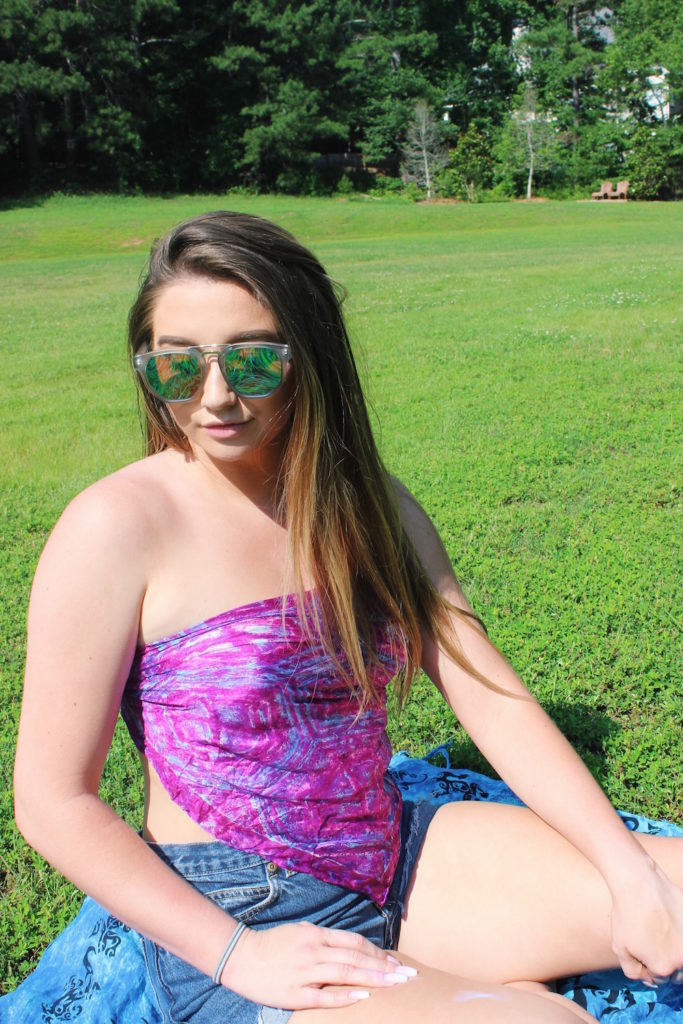 2—Shirt. Don't have a top to wear? Fold a square scarf in half and tie in the back. You can secure it with safety pins to a strapless bra if you're worried about it falling! This is a great festival and spring/summer party look and looks best when paired with high-waisted jeans or shorts.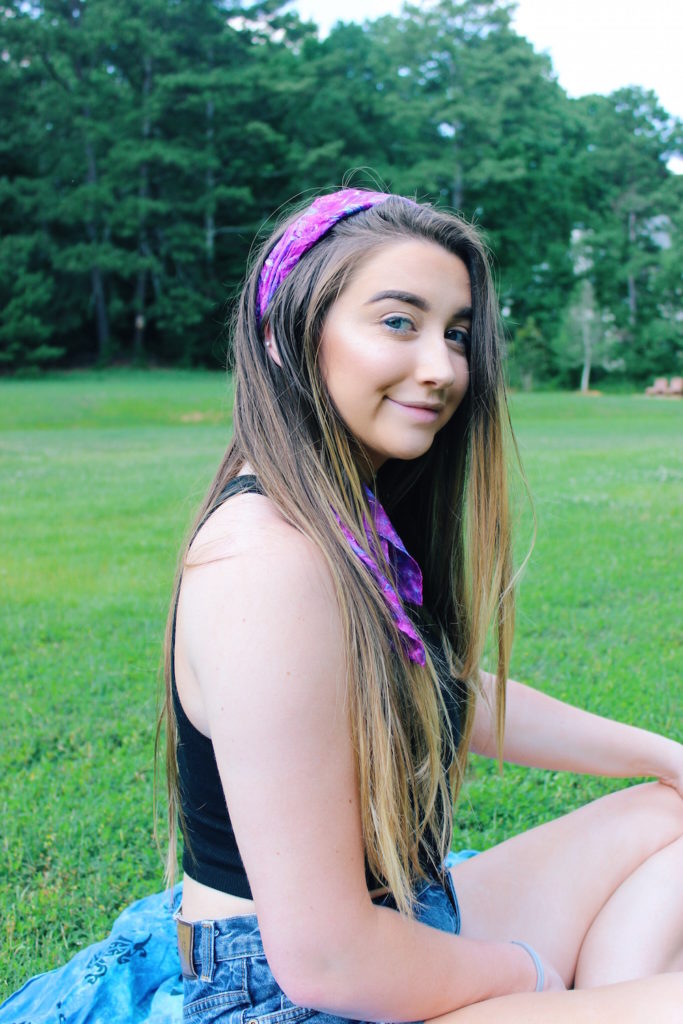 3—Headband. Fold the scarf three to four times so that it becomes a long strip, then tie at the nape of the neck.  This look actually works great with your hair both up or down! Gives off boho '70s vibes. Extra points if you pair it with bell bottoms.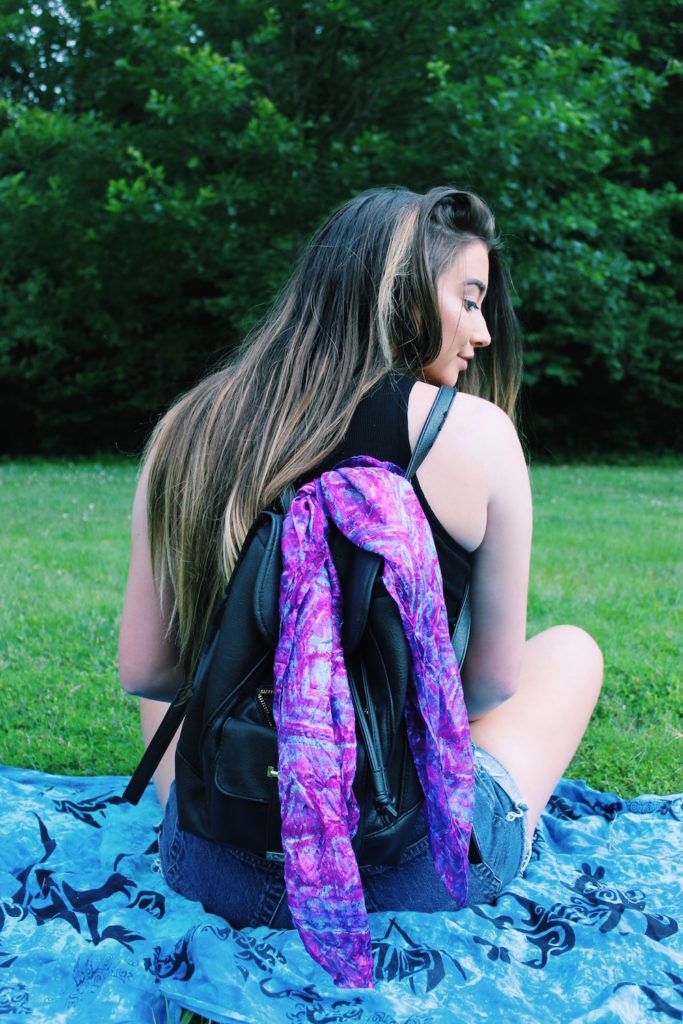 4—Bag accessory. If the above looks are a little too much for your taste, or if you get tired of wearing a scarf on your head, this look is for you.  Simply tie it around your backpack or purse and let it do all the work. Chic and effortless.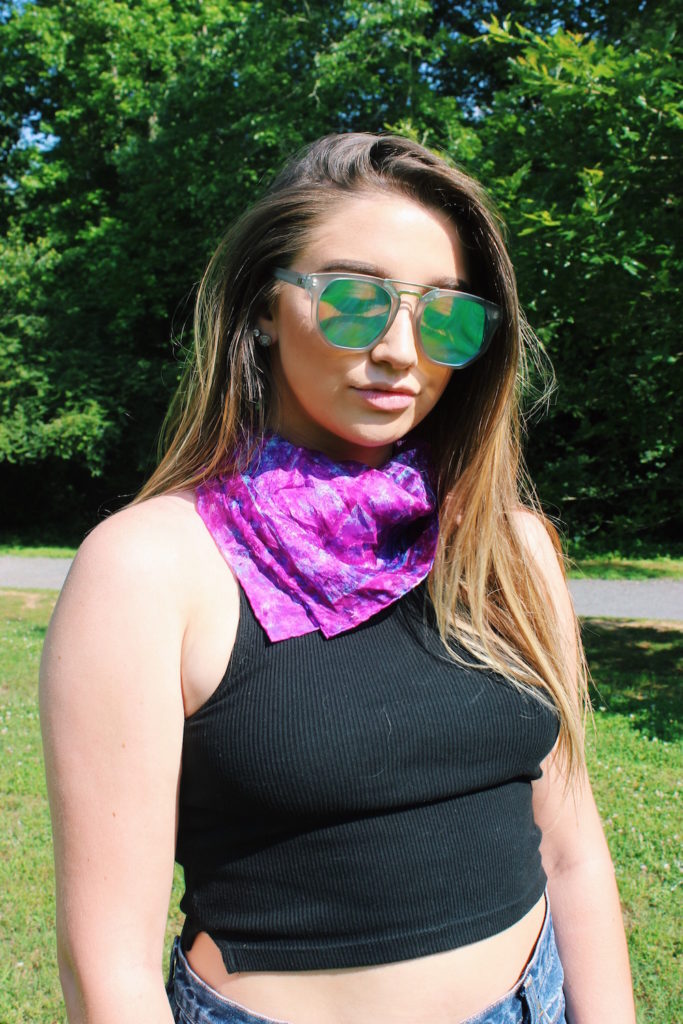 5—Bandana. Finally, we have the bandana. You know what to do: fold in half and tie around your neck. Voila!
Shop the look:
I personally think that for this look, vintage is the way to go. It guarantees originality, supports sustainable practices, and is typically reasonably priced. The scarf used in the images above was purchased from The Clothing Warehouse in Little 5 Points for under $10!  However, if vintage isn't your thing, here are some high and low price-pointed scarves you can purchase from the comfort of your bed.
Comment below what your favorite look is, and let me know if you have any other creative styling tips down below! (because your girl is always on the lookout.)