Gone are the days when glitter was for crafts, kids, or divas. The S/S 17 shows in New York proved sparkle is way cooler than we had thought. Fashion houses like DKNY, Mason Margiela, and Fendi had models sport glitter lips on the runway.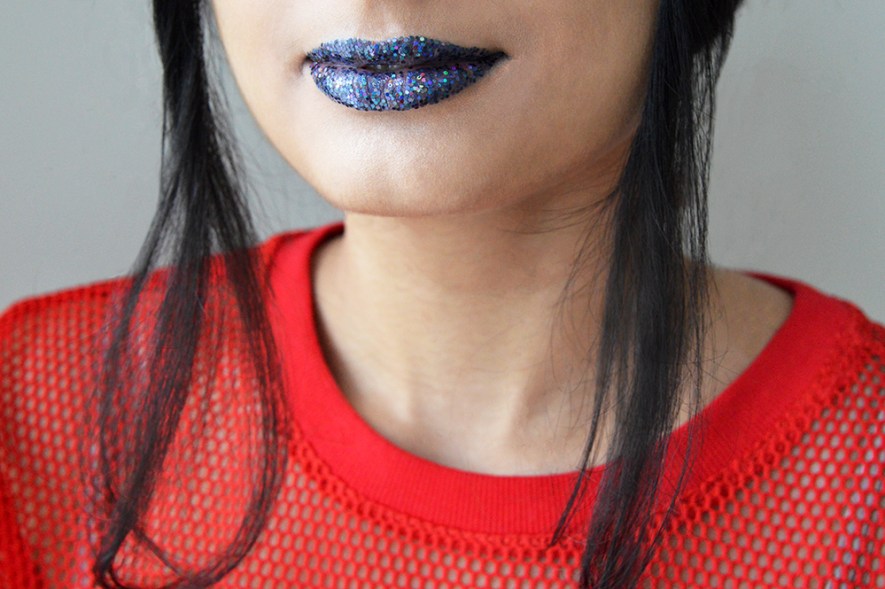 Fendi's creative director, Karl Lagerfeld was inspired by the cartoon Vanellope von Schweetz from Wreck-It Ralph, writes Vogue. Makeup artist Peter Philips used clear glue and finger-pressed glitter flecks backstage to make it look like the models had "bitten into a donut full of glitter."
The trend isn't too surprising as it's been a popular few years for lips and lip kits. To recap, let's start with the phenomenon that is Kylie Jenner's lips. In 2015, we saw people post selfies of their swollen lips for the Kylie Jenner challenge to mimic the then 17-year-old's cosmetically-enhanced lips. When Jenner revealed she had lip fillers, inquiries for the procedure surged practically overnight. Let's not forget Kylie Cosmetics, the youngest Kardashian-Jenner member's multi-million dollar makeup line, that broke Google because the rest of us couldn't wait to get our hands on her lip kits.
Then Pat McGrath Labs, by editorial and runway makeup artist Pat McGrath, released Lust 004, a collection of three microfine glitter lip kits in August of 2016. The lip kits, inspired by the Versace fall 2016 runway were an instant hit. Celebrities like Chrissy Teigen and Shay Mitchell sported the collection. Lip kits sold out and shimmery pouts became the new Instagram selfie—for a little while at least. As if one collection wasn't enough for the year, Pat McGrath Labs returned with Metalmorphosis 005, a collection of glitter pigment kits in November. The hype was real and it all repeated like clockwork.
For those of us who couldn't get our hands on Pat McGrath's popular lip kits, our glitter dreams don't have to end here. To achieve the runway glitter lip, all you need is clear or colored lip gloss and loose glitter. The steps are simple.
1—Apply a layer of clear or colored gloss to your lips.
2—Pat or sprinkle on glitter as desired.
Glitter lips weren't the only iridescent beauty look on the runway during S/S 17, glitter nails were also a thing. I finished my look with a coat of high gloss glitter-flecked nail polish.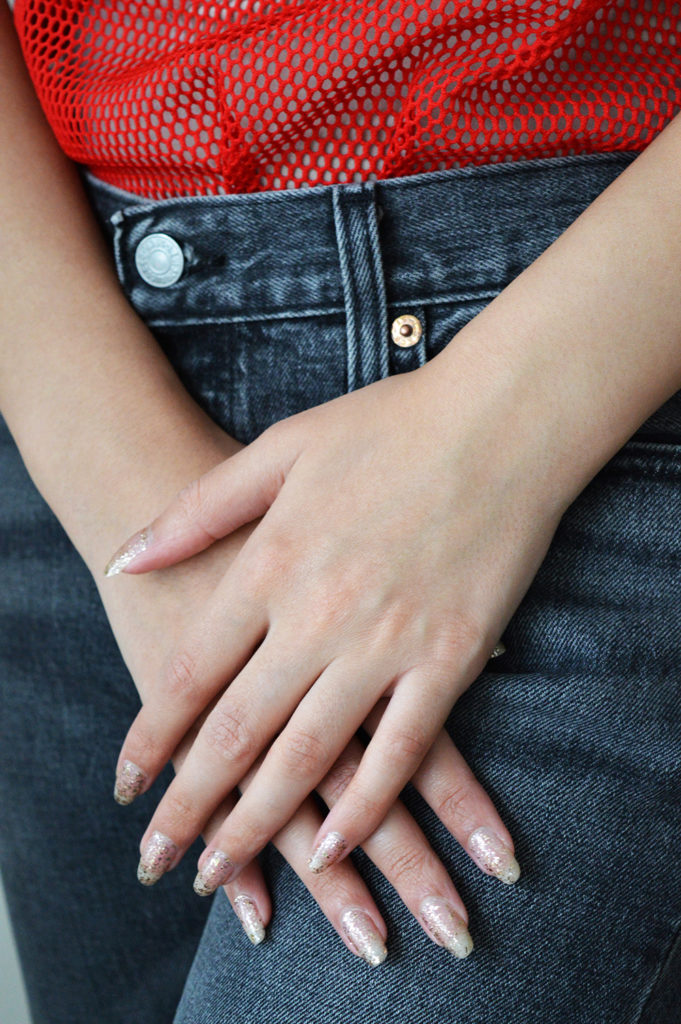 If there's one thing we should take away from the shimmering runway this season, it's knowing that you're never too old to sneak a little fun into your beauty routine.
Whether you're applying your favorite liquid lipstick or kicking it up a notch with a glittery lip, embrace your #RAD pout and show us on social media! Don't forget to tag @Cfashionista.