As the beautiful summer weather is quickly approaching, it is time to break out those shades and get ready to spend most of your days enjoying the warm sunshine. Before hitting the beach or walking around downtown, however, you need to protect yourself against blinding beams of the sun. Not only are sunglasses essential for that bright sunlight, they are a perfect staple piece for any outfit. This season's trend is colored lenses, matching every garment and spicing up your summer look with a pop of color. So why be boring with the same old black shades when you choose from any color in the rainbow?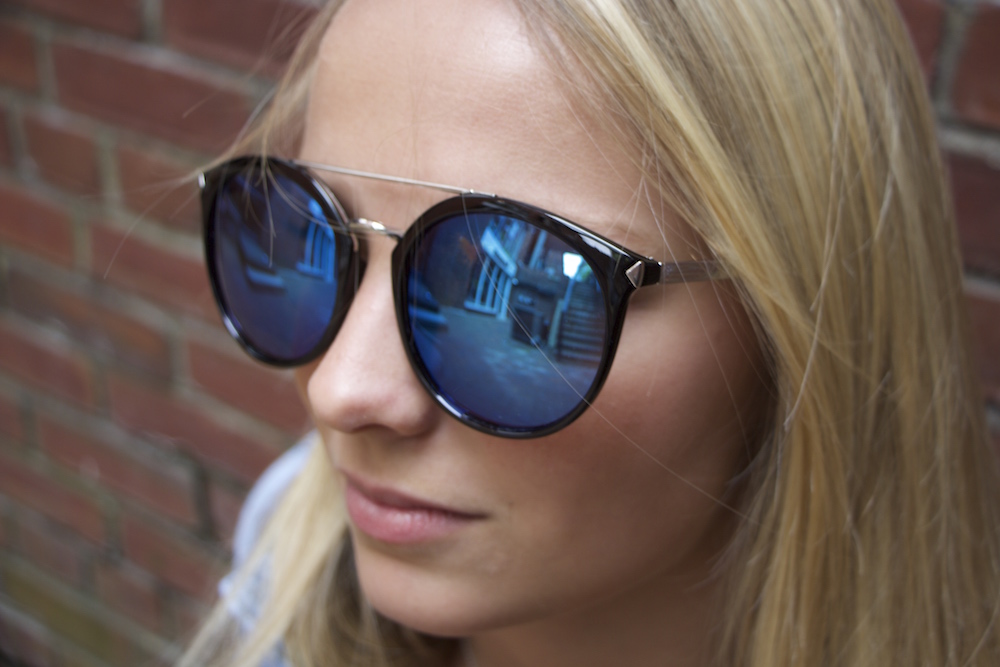 Colored lenses add a little fun to an accessory that mainly is used for survival against intense rays. When lenses now come in hot pink, baby blue, light purple and every other color in between, it is hard to choose exactly what shade would fit best in your wardrobe. Whichever one you choose, you know they'll be a head turner and have people stopping you on the streets asking "Where can I find a pair?"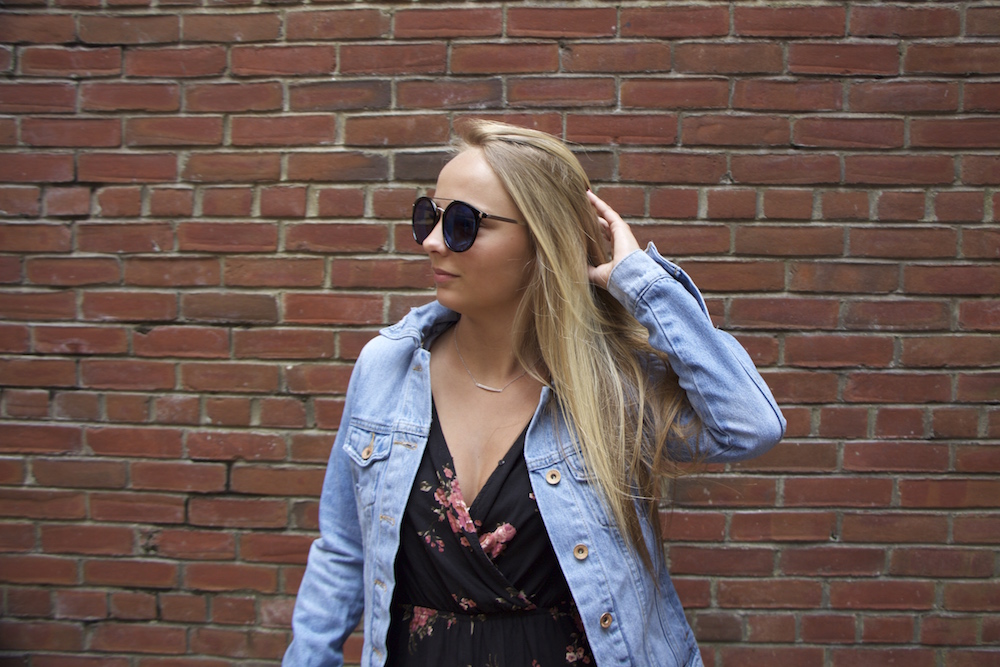 This Fashionista is rocking these colored shades like a boss. Starting with the star of the show, these bright blue tinted shades scream summer. This Fashionista can wear these sunglasses while walking around boutique shopping or while sunbathing at the beach on a hot summer day. The versatility and ease of these shades make them a true beauty investment (or at least that's what I like to think when buying them in every color available).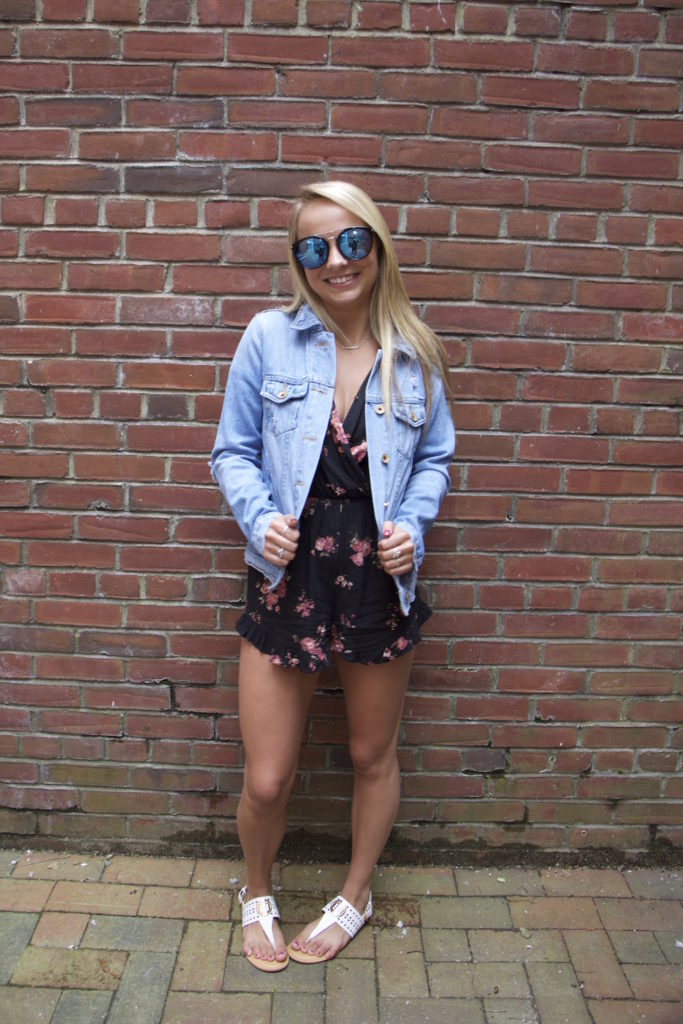 On this beautiful day, our Fashionista went with the ready-to-wear look to accompany her stylish shades. Since the sunglasses are the main "wow" piece, the rest of the outfit needs to compliment but not outshine the shades. She paired them with a fun floral romper and classic denim jacket, a must on a hot yet windy day. The pink rose print adds another level of color to this garment and the denim goes along perfectly with the blue summer theme. To complete the head to toe look, our Fashionista wore white -T-strap Tommy Hilfiger sandals that tied the outfit together perfectly. Not only is this Fashionista blocking out those harsh summer rays, she is doing it in style.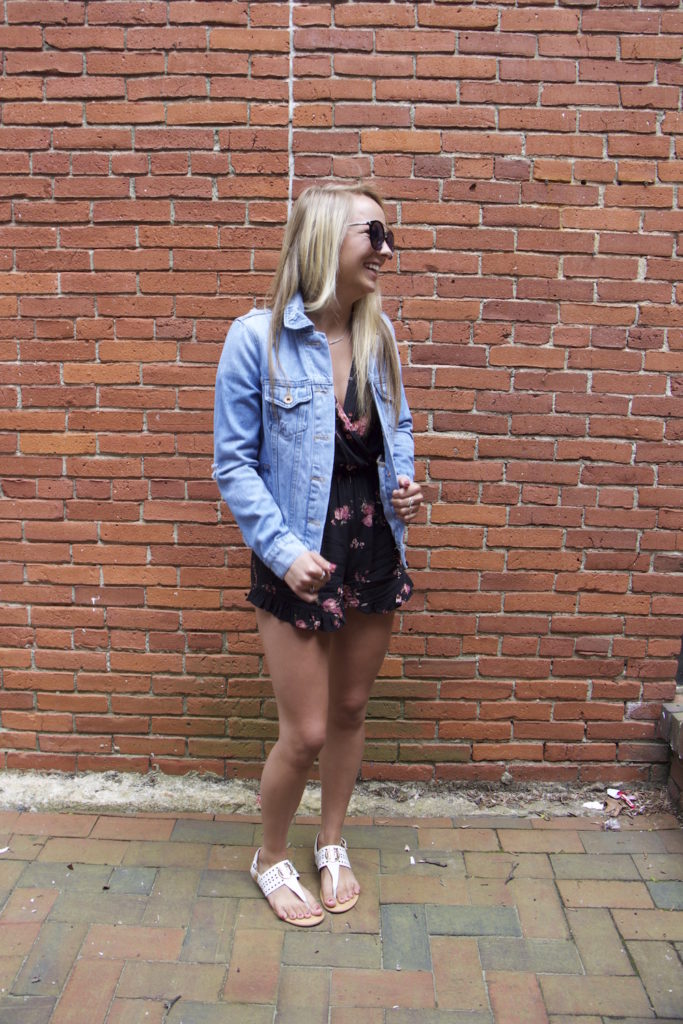 What are your favorite color lenses and how do you wear them? Show us on social media! Don't forget to tag @Cfashionista.