Finding the perfect patriotic outfit can be tough, especially when you're expected to be festive. Anyone who knows me knows that my style consists of mainly monotones. However, I like to spice things up with the accessories I wear, whether that be an all-black outfit with a bold lip color or a fun hair accessory. Personally, I believe a plain canvas to start with makes accessorizing that much more fun and interesting.
July is one of those months that everyone wears bright reds and blues, which normally isn't my style. That being said, for this look, I kept my outfit very simple and let my accessories to do all the talking.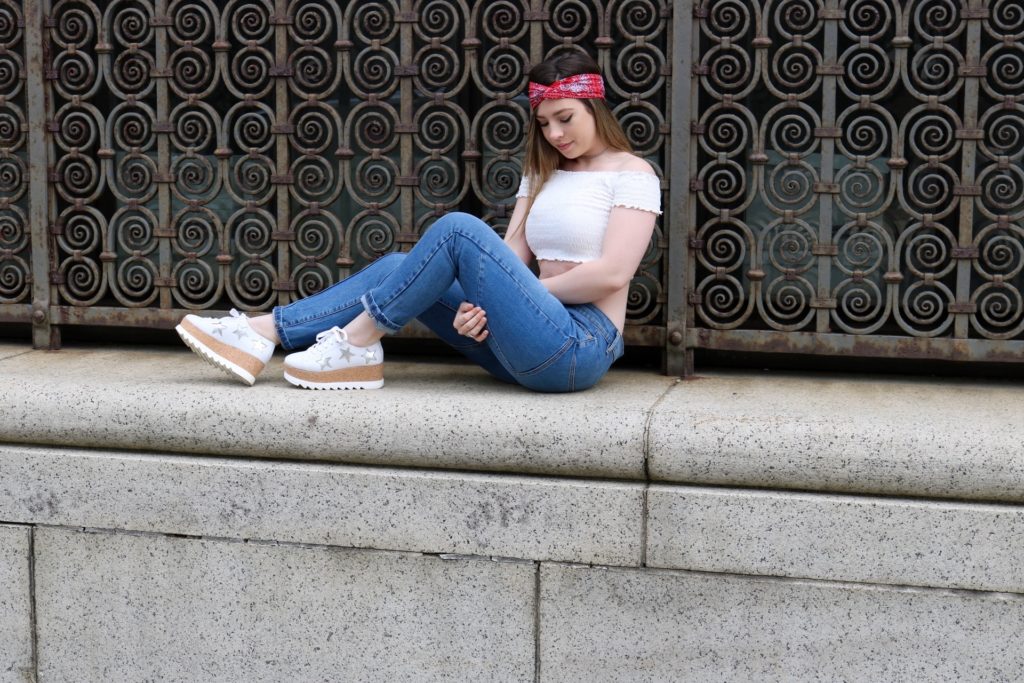 To start off this outfit, I kept it very simple with blue jeans and a white off-the-shoulder crop top. However, it's not as simple as it first appears to be, because the jeans I chose for the outfit have a star stitched onto the back of them. I felt these were very festive and added a little something to what would otherwise be just a plain pair of jeans. You can find these jeans made by the brand Revice Denim.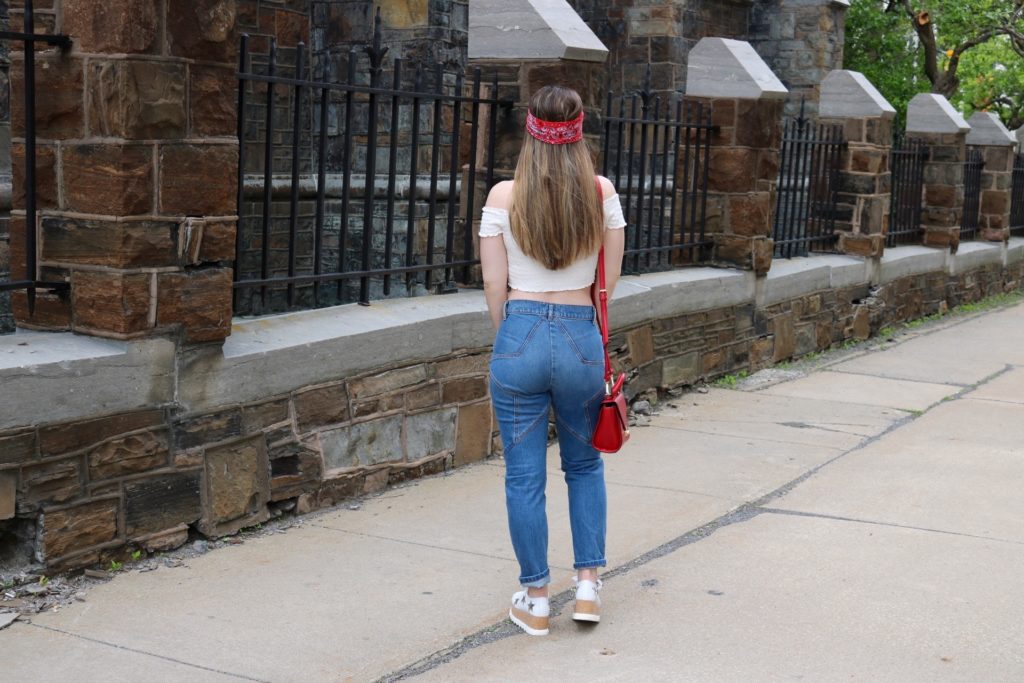 To continue the outfit, I went for a more casual vibe with a pair of platform sneakers. I thought these were perfect for the outfit, because they are white and also have stars on them.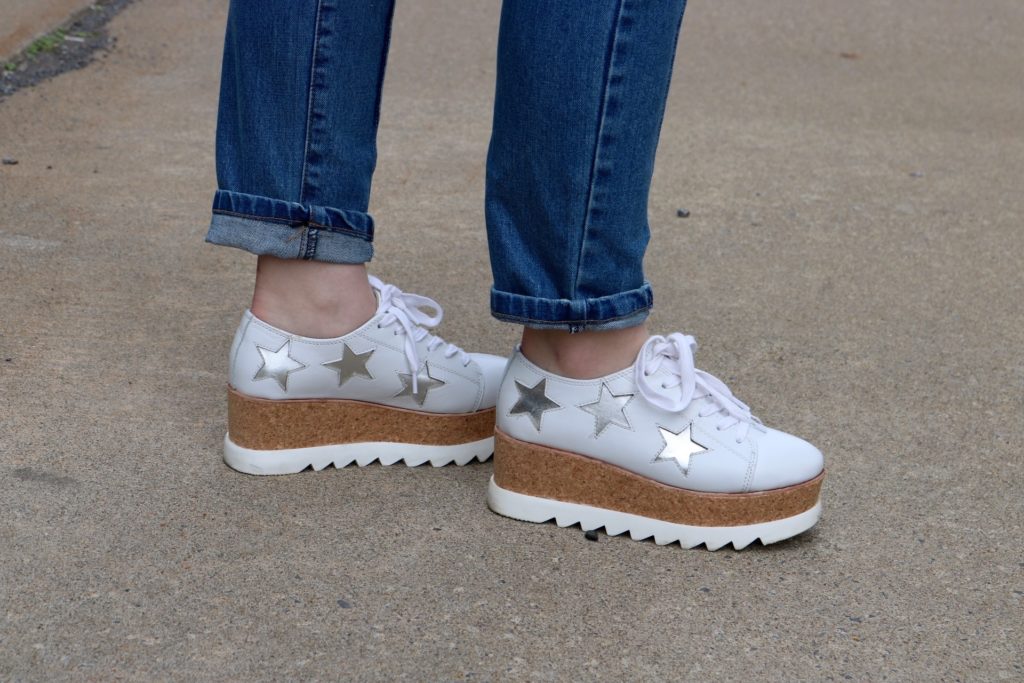 To add to the otherwise plain outfit, I incorporated some red accessories to give it some color and to really put me into the patriotic theme. I decided to carry a red purse as opposed to a black one that I would usually use, and then threw on a headpiece with a red bandanna effect. These were the perfect accessories to add a festive statement without going overboard.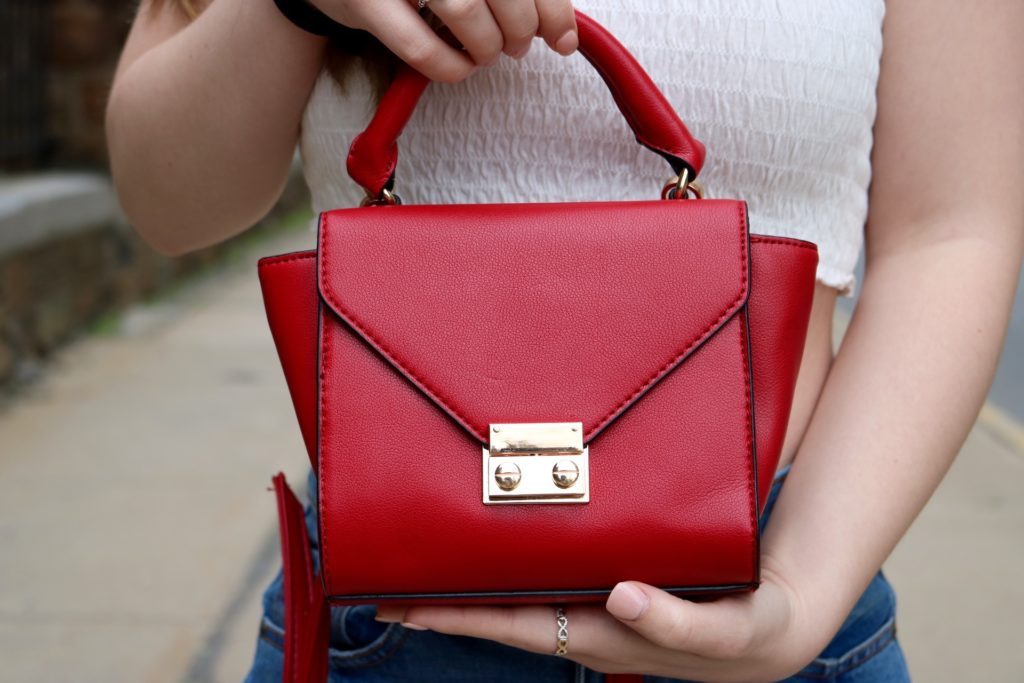 For me, this is the perfect patriotic outfit. It keeps me festive and fun without straying too far from my own style.
Are you more of a monotone dresser like me, or is color something you play into your everyday style? Let me know in the comments below!