Do you hear that? That's the sweet sound of summertime and beats from music festivals happening all over the world. From Tomorrow Land in Belgium to Burning Man in Nevada, people of all ages and backgrounds come to revel in the craziness that is music festivals. If you have never been to a music festival, the number one fashion rule I can tell you is that there are no rules! Music festivals are where we can express ourselves however we want by wearing whatever we want. These are a few looks to get you inspired to create some festival looks of your own.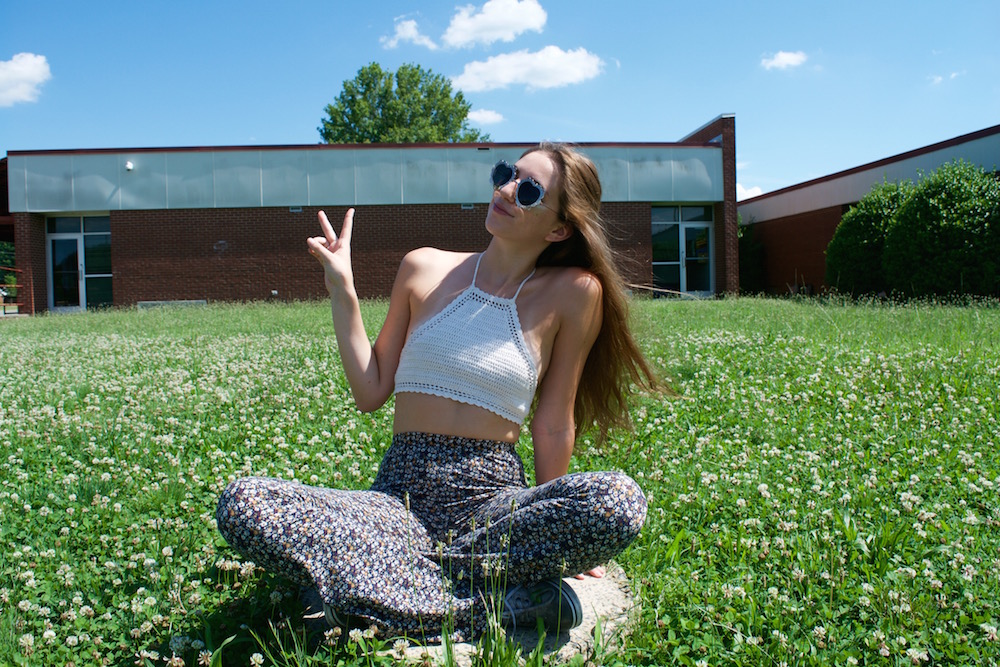 Look One: Groovy Chick
This look brings out my inner hippie and flower child. I can dance from day to night in these floral printed, boot cut pants. Pair with a crochet crop top and heart-shaped sunnies. Tip: No matter what you decide to wear, always be sure you are comfortable. You will be boppin' around all day and don't want anything killing your vibe, especially your outfit.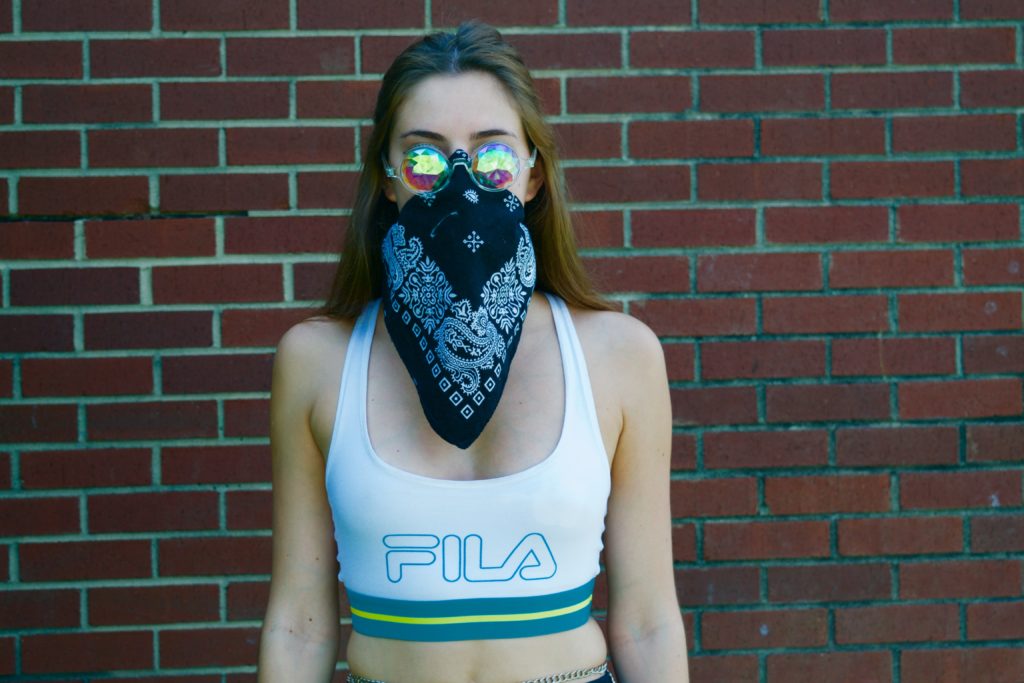 Look Two: Sporty
Going for a sporty look is not only cute but really practical! It's summer, it's hot, you will sweat. That's why this is one of my favorite looks. I am wearing a Fila sports bra and spandex shorts. To finish this look off I wore a fanny pack, a bandana, and a pair of kaleidoscope glasses. Another tip: Fanny packs are perfect for carrying your essentials all day at the festival.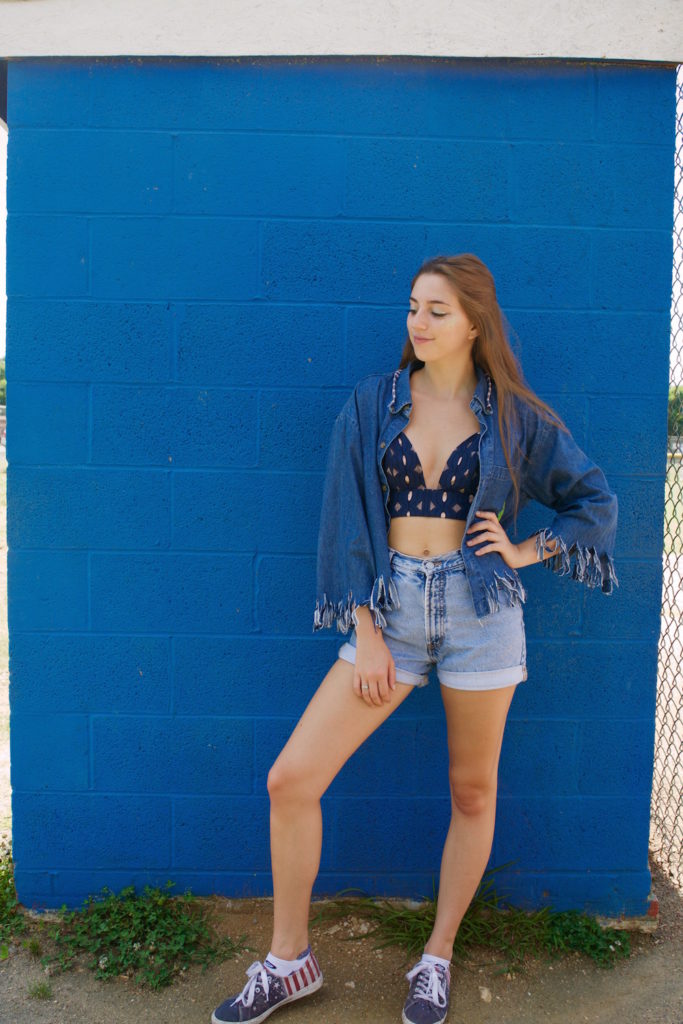 Look Three: Blue Jean Baby
Denim is one of my favorite things to work with, so this look incorporates a lot of denim and blue colors. I have on some vintage denim shorts and a blue crop top. I am also wearing an oversized denim button-up shirt that I thrifted and distressed. To finish the look off, I am wearing some American flag-printed sneakers.
I want to know what you guys are rocking this festival season! Share your outfits on Instagram and tag @CFashionista.