For those Fashionistas that must wait until after their summer Internship to fully reap the benefits of the summertime, it is of the utmost importance to incorporate your favorite summer pieces into your work wear. This month's Fashionista is a prime example of how to rock those chic, bohemian clothing items in an appropriate manner.
1—Wear a colorful off-the-shoulder bodysuit underneath a pair of dark wash jeans. Though denim cut-offs are a summer staple, they are definitely not appropriate for the workplace. Instead, throw on a pair of your favorite skinny jeans, preferably without any holes. The trendy off-the-shoulder bodysuit will fit seamlessly underneath while also adding a little spice to your look. If it is really a scorcher outside, or you just want to show off your cute footwear, give your jeans a small cuff at the bottom.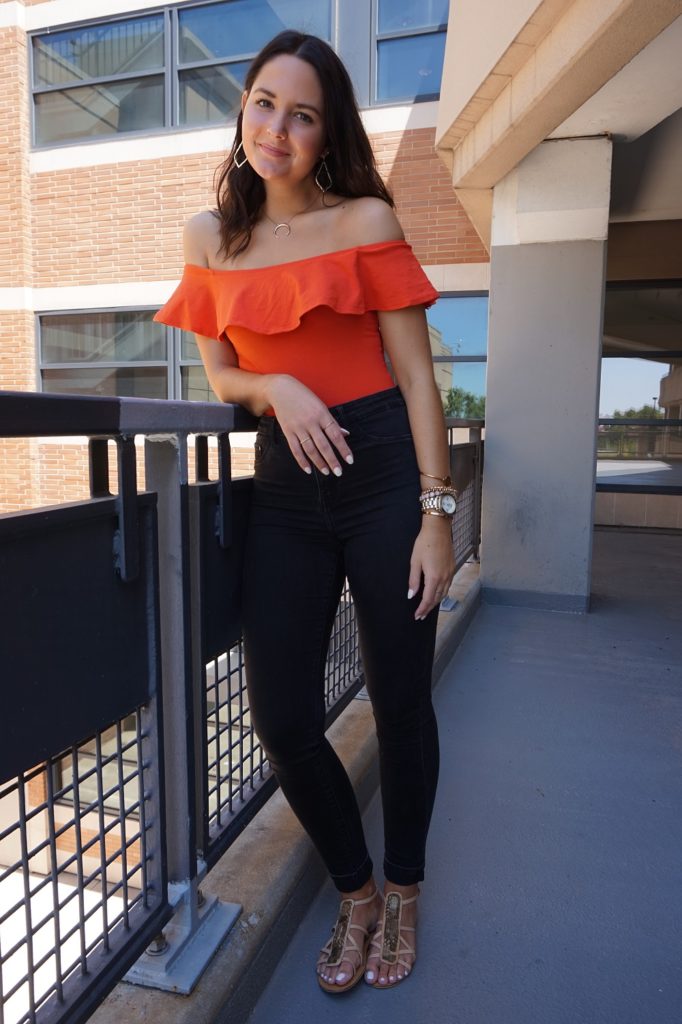 2—Bring out your favorite gold pieces to enhance that sun-kissed glow. You probably spend your few off days by the pool with friends, right? Why not show off that gorgeous tan! This Fashionista chose large gold accessories to bring out her golden skin. She is wearing 'Sophee' Kendra Scott earrings, a gold necklace, and an oversize gold watch surrounded by gold bracelets and rings.
3—Slip into a comfortable pair of beaded sandals. Now to the footwear. No matter what your summer job is, a nice pair of sandals is typically acceptable. To tie into the rest of the look, find a pair of comfy sandals that have neutral beaded detailing. Especially with the cuffed jeans, these sandals will really make a statement for themselves. Oh, I forget to mention you get bonus points if you have an awesome tattoo on your foot.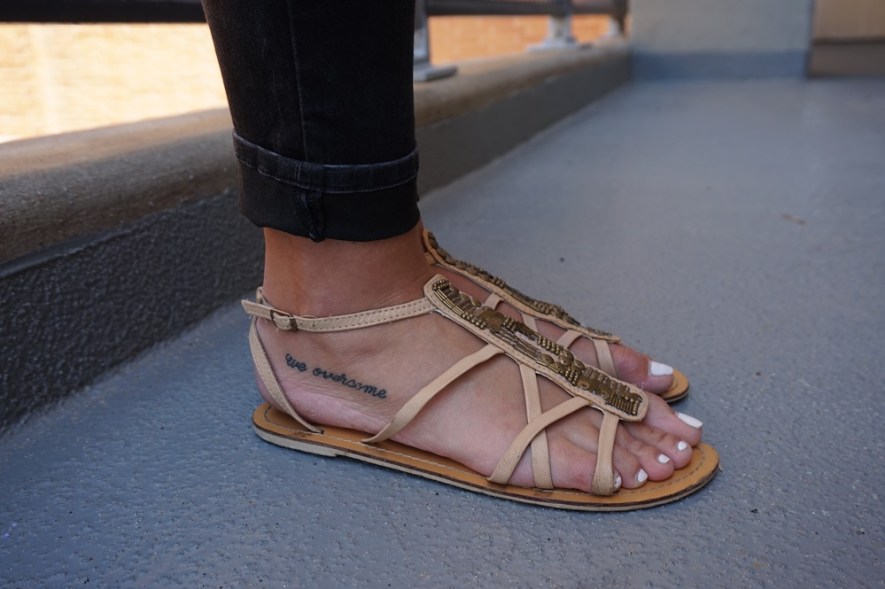 4—Complete the look with a beautiful smile. I know it is cheesy, but a smile really does pull the look together. Plus, everyone has a reason to smile during the summer.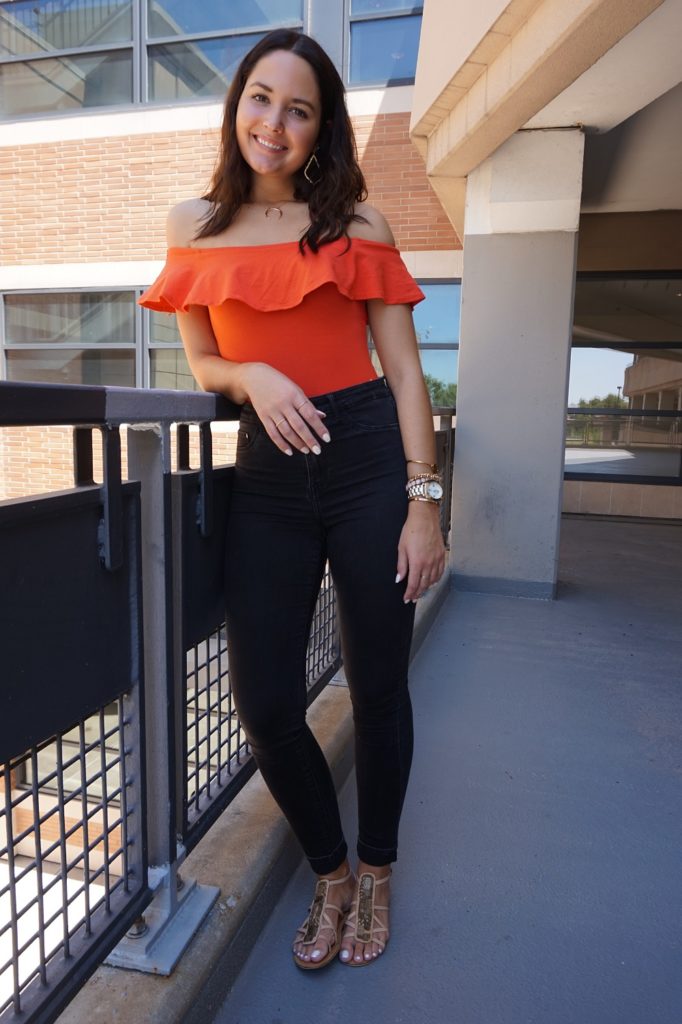 Have you brought the summer to your workplace? Show us on social media! Don't forget to tag @CFashionista.