After much anticipation, the moment I've been patiently waiting for is upon us — the season of pumpkin spice lattes, chunky sweaters, Hallmark movie marathons, and better yet, new and exciting fall beauty trends. Bright and playful times are ahead for fall 2021. From bold lips and electric eyes to '70s inspired hair, this year's fall beauty trends are all about having fun and making a statement. As the world continues to re-open and Covid-19 restrictions ease, glam is in full swing this season. Ahead are five of the hottest beauty trends to indulge in this fall.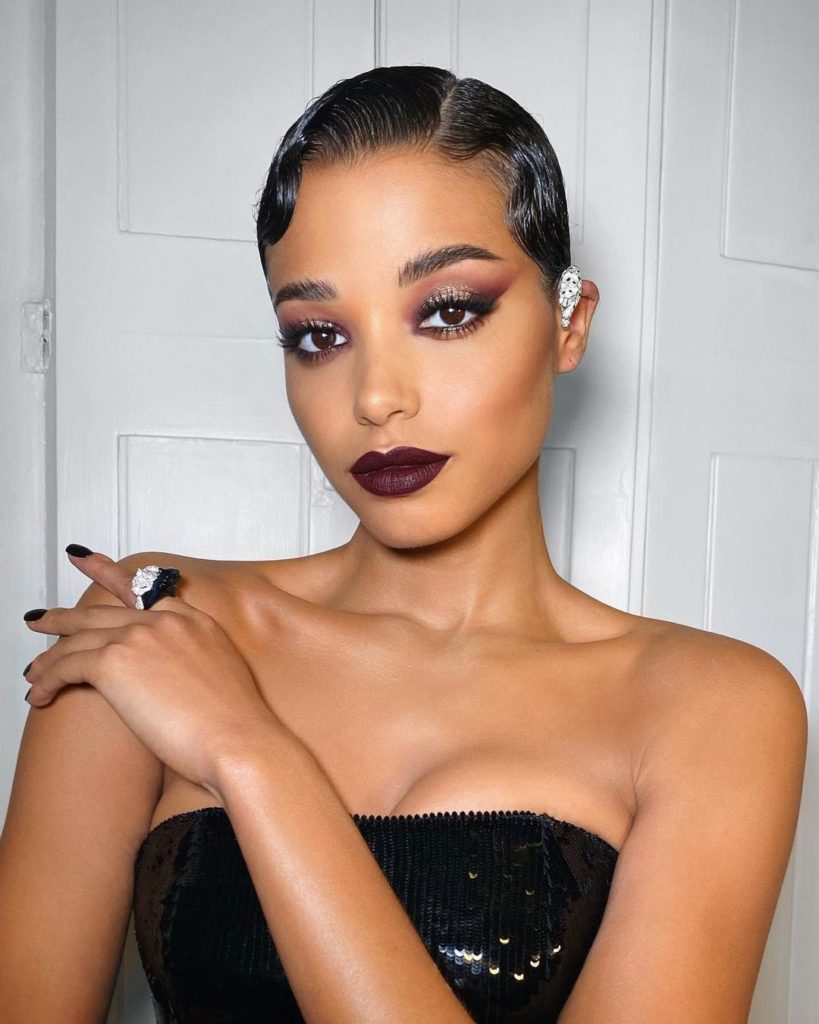 1. Bold Lips
As we slowly free away from masks, it's no surprise that statement lips are back in style. Claudia Soare, President of Anastasia Beverly Hills, notes "I think everyone will want to play up their lips with bolder color once we start going out again." Whether you opt for a vampy red or deep plum, you're bound to look unapologetically fierce.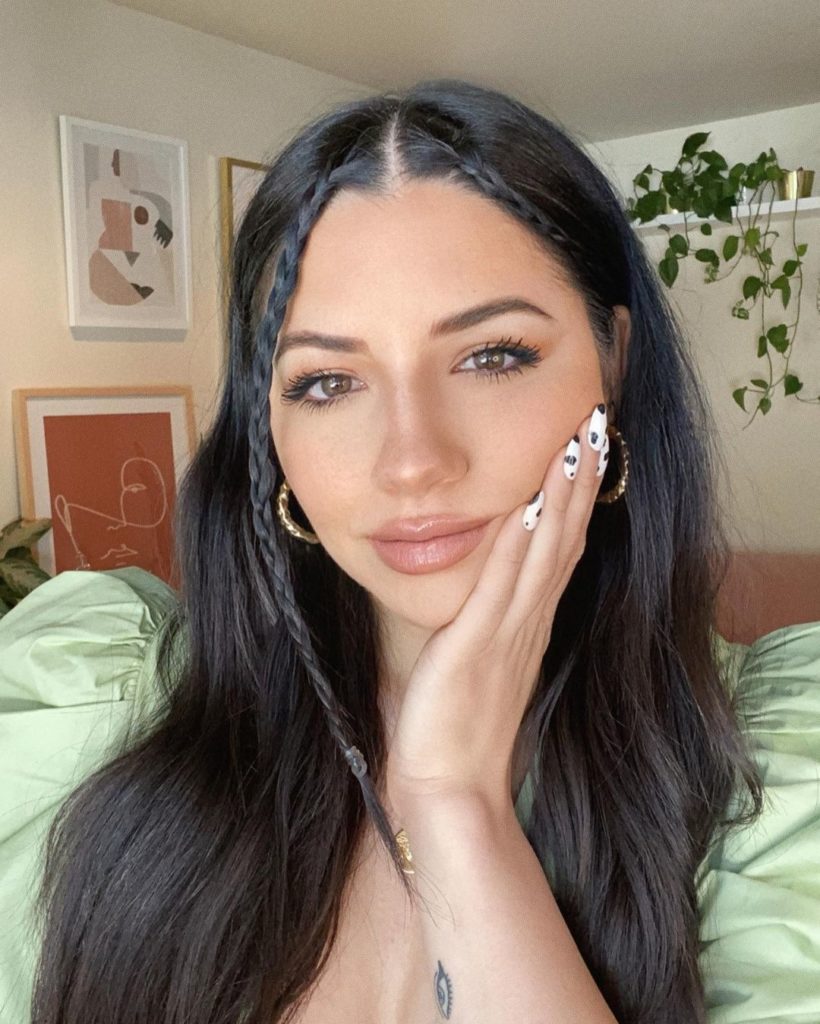 2. Accent Braids
Getting ready in a rush? Accent braids are a quick, easy, and fun hairstyle to rock this fall. Transform your look in just under a minute by braiding your money pieces. As seen on Hailey Bieber, Addison Rae, Margot Robbie, and Dove Cameron, money piece accent braids are a trendy fall go-to.
3. Sun-Kissed Complexion
Don't pack away your summer blush just yet, sun-kissed complexions are in this fall. Go beyond the traditional rosy cheeks and apply a healthy amount of blush to the high points of your face to achieve an ethereal glow. Look like you just got back from a luxurious tropical vacation with this slightly sun-burned effect blush trend.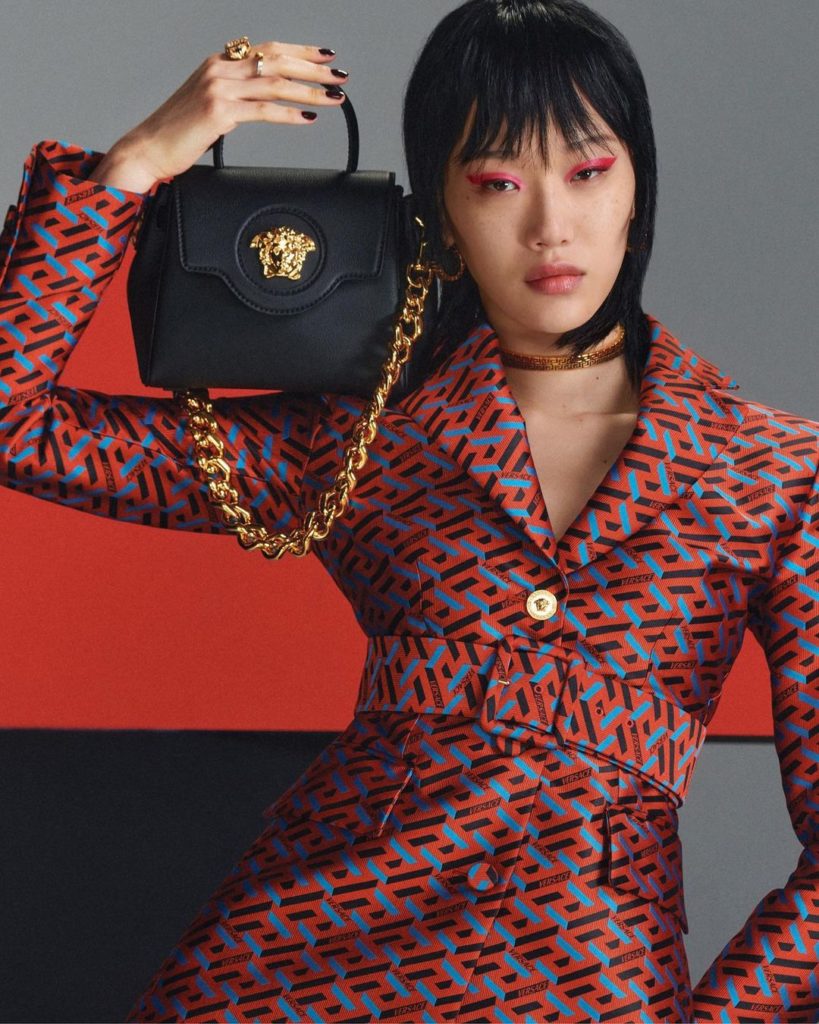 4. Electric Eyes
Welcome fall with striking electric lids, neon colors are here to stay! Add a splash of color to your fall wardrobe with a playful lid. Whether you choose to draw inspiration from Gigi Hadid's Met Gala look or the Versace runway, vibrant lids will spice up your look this season.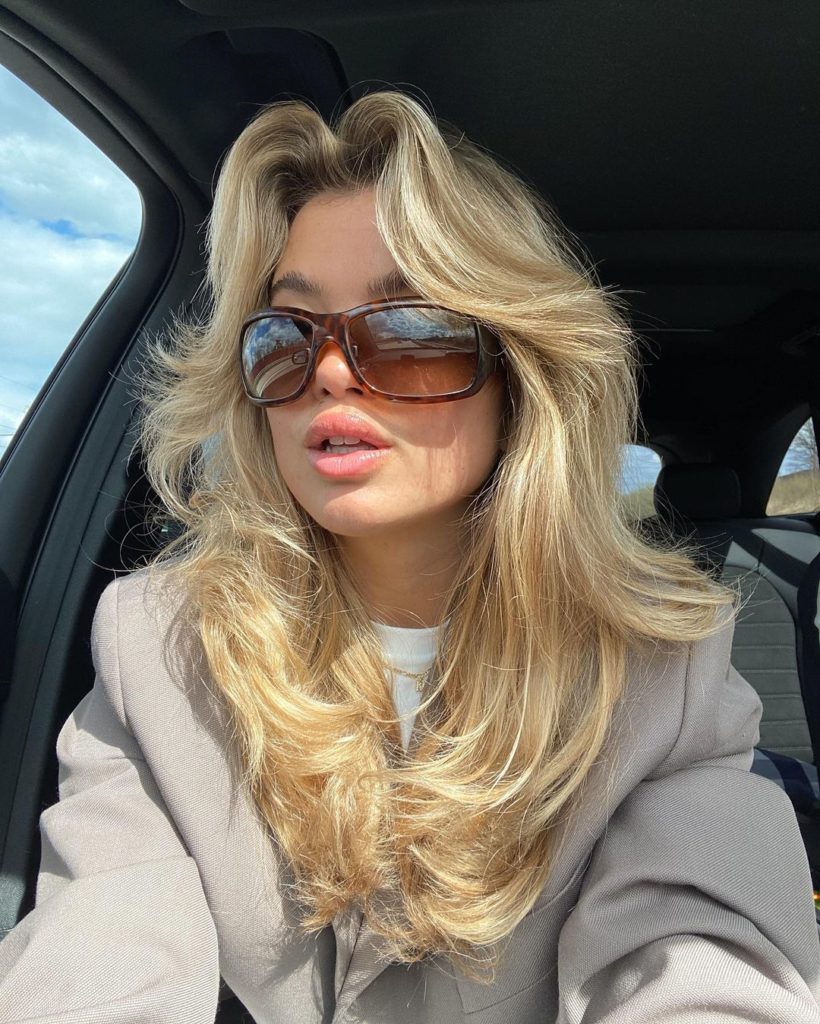 5. The Fawcett Flip
Farrah Fawcett's '70s flip hair — a trend so iconic that it's back in style decades later. The retro-style has dominated TikTok with users posting their tips and tricks for how to achieve a perfect flip and voluminous waves. A blast from the past, the Fawcett Flip is the epitome of a feel-good hairstyle.
Whether you're in search of new head-turning styles or a trip down memory lane, these fall beauty trends have you covered. Personally, after many nights-in sporting a natural look, I'm more than ready to kick off the fall with these bold beauty trends.
Have you tried any of these beauty trends? Let us know in the comments below.
Featured photo by @amyshamblen on Unsplash