Summer is always all about adding color pops to your look. But who said you can't take color beyond your wardrobe? Colorful walls have been popping up as the star of Instagram lately. From the perfect OOTD background to standalone shots, these pops of color are the perfect way to accent a look (and garner a like or two).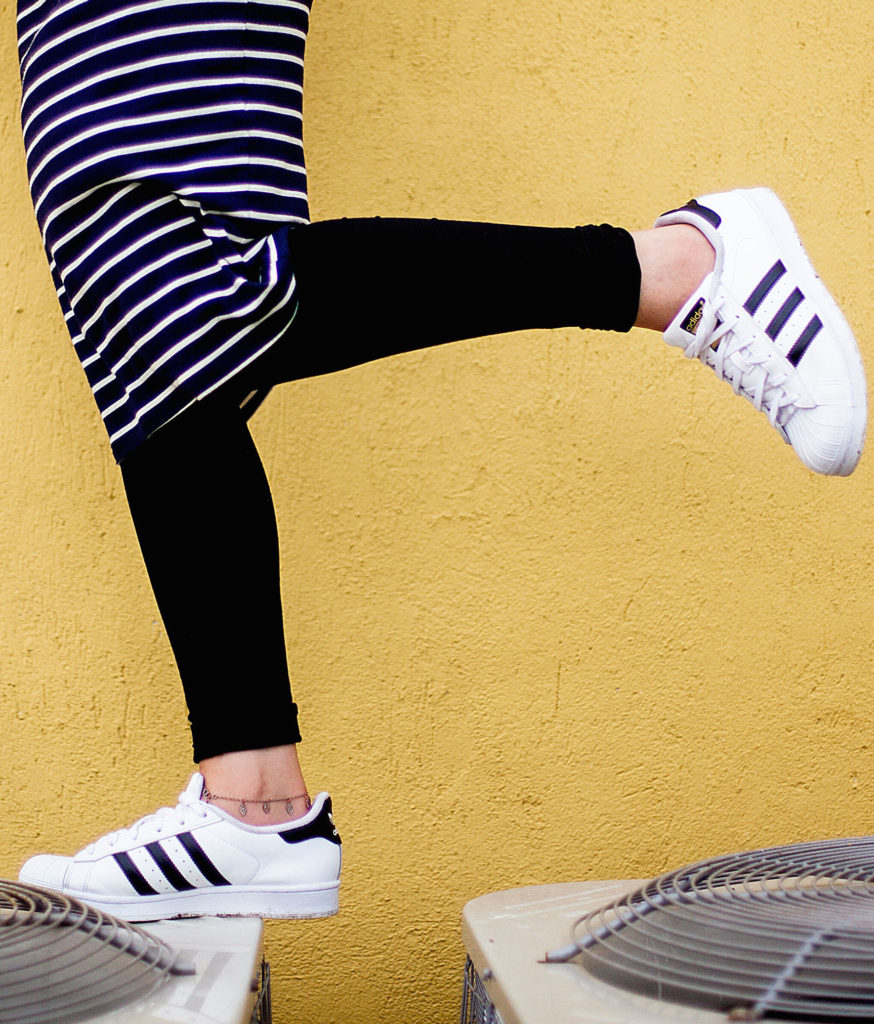 This is an example of an outfit I put together with stripes and soft solids with a pop of orange as the background. The stripes are really the center of attention, making the background also noticeably vibrant and fun without distracting us from the bigger focus. The outfit I put together is a beautifully striped dress with a silk beige scarf and a cut-off jean jacket. I like how fitted it was on my body so I decided to pair it off with some Adidas Superstar shoes to give the outfit some street style vibes.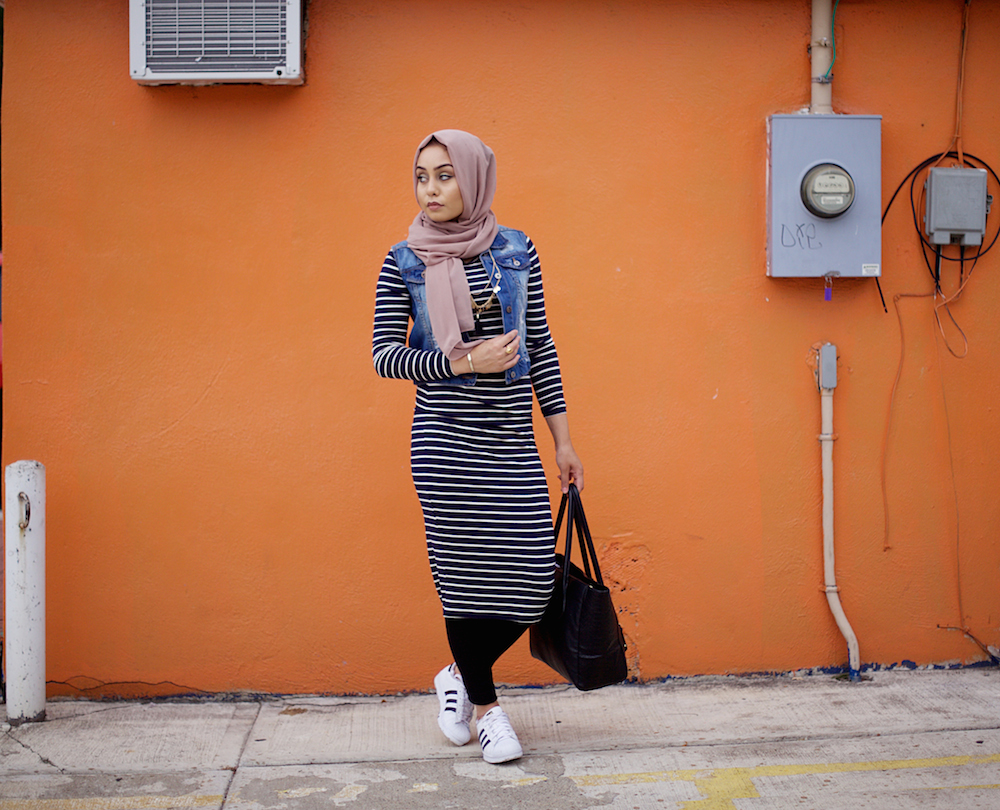 The background in your photos is just as important as the outfit you put together to express yourself. The scenery will set the mood and let your audience know exactly what you want them to take in from your post. This will also make a simple outfit seem more interesting rather than "plain and simple."
What do you think of these colorful walls that are trending on Instagram—do you think they can make or break your outfit? Show me your take on the trend, and don't forget to tag @CFashionista!