They say college is the time for exploring; the time in your life where you get to decide what your future will be. There are so many things to do, but so little time. We're only given four to five years to figure things out. It's daunting; how do you know that what you're doing now is good enough for what you're destined for? This is why for the past three years in college, I've frantically grasped any opportunity that came my way. Because of this, my style and outlook in life have changed. Gone was the girl who wore lace leggings in the middle of winter; she was replaced by a woman ready to tackle the day.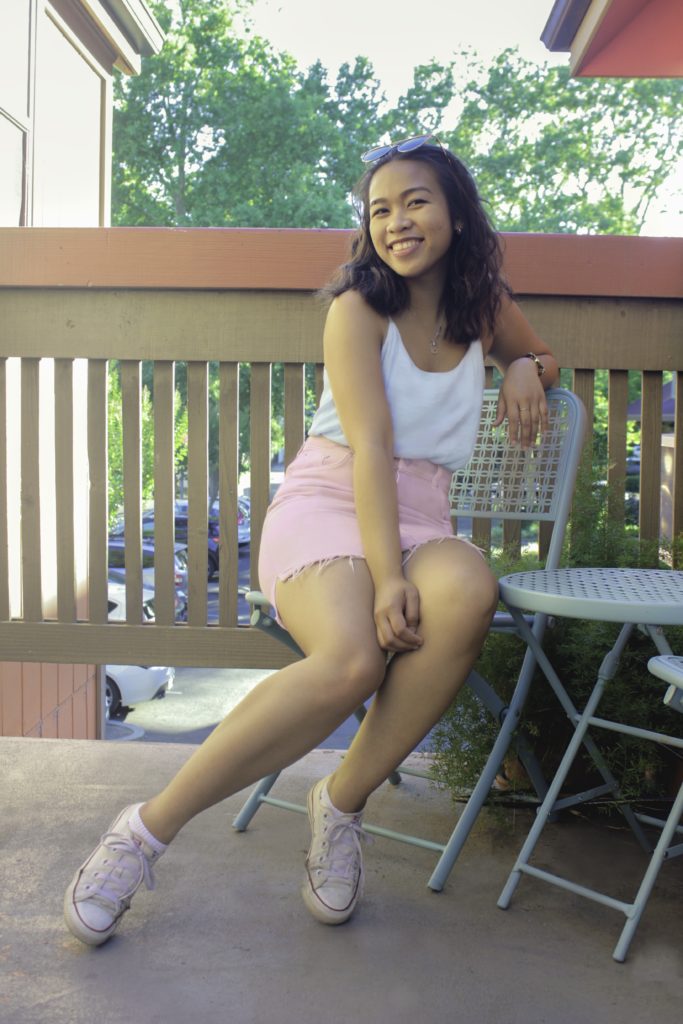 My schedule typically consists of work, school, and student organization obligations with allotted times for short naps every now and then. This means comfortable shoes are important (especially considering the size of University of California, Davis). I normally opt for my white Converse because they are versatile and comfortable. Whether I'm wearing jeans, a skirt, or even a dress, my white Converse shoes finish off my look. I'm a bit sentimental about them because I've worn them since high school in both my travels and momentous times in my life.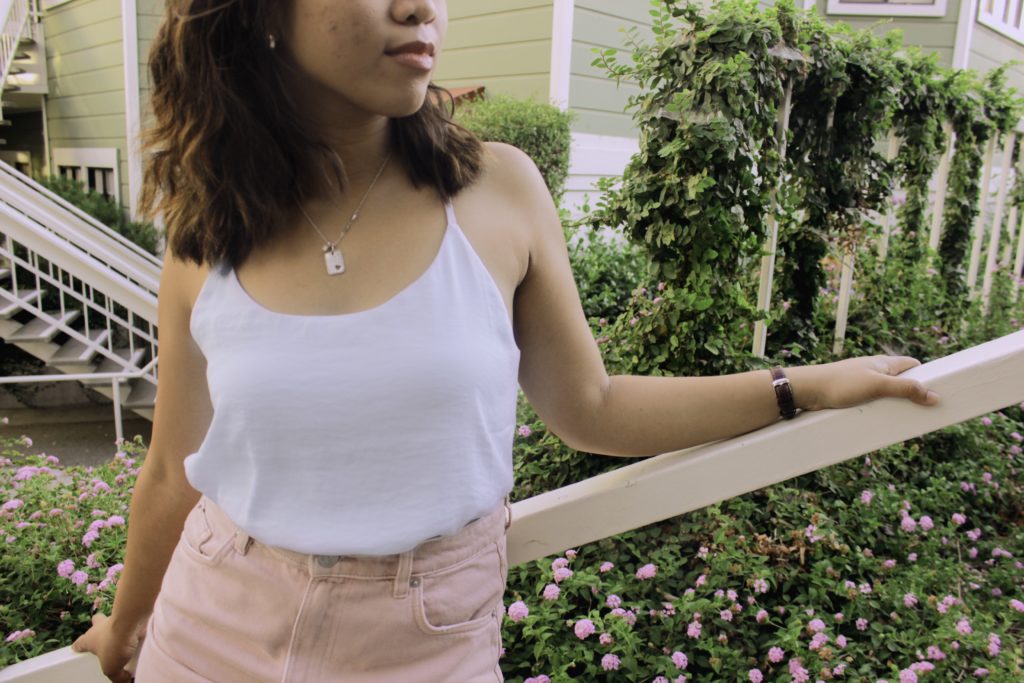 Having to constantly interact with colleagues and professors, there is also a need for professionalism in what I wear. This spaghetti-strap bodysuit is perfect for such events. It can be casual enough for class, but also presentable for meetings. Its lightweight material allows for breathability in the Davis heat. In addition, its bodysuit style keeps it secured without repeatedly needing to be tucked in.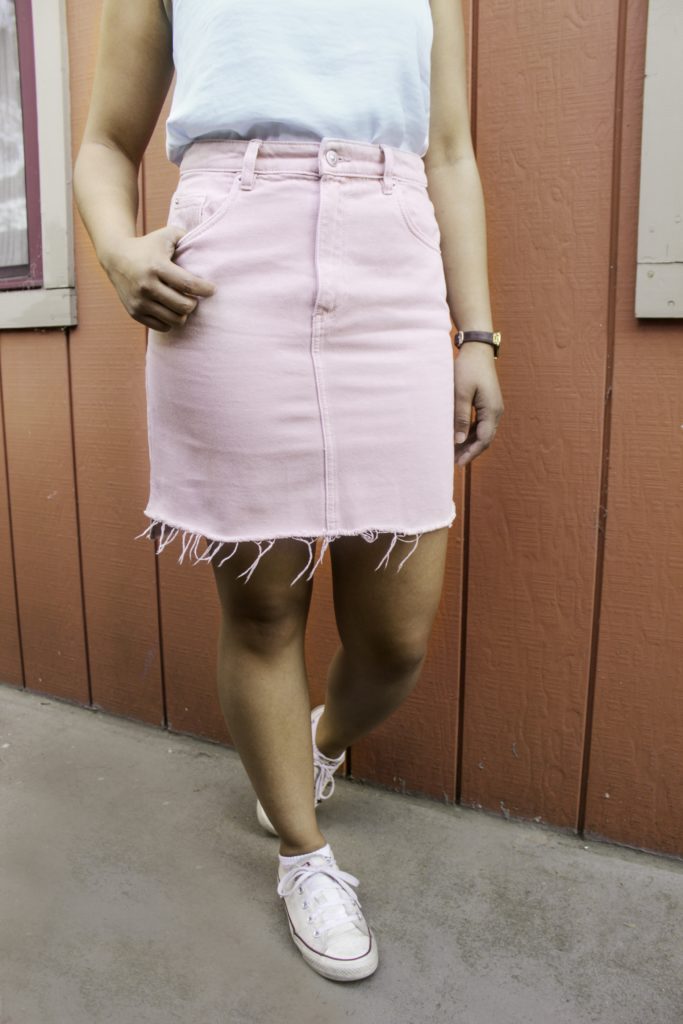 This pink denim skirt is my absolute favorite. Its shape gives me a professional look, while its denim material and high waist make it casual. Since biking is a big part of living in Davis, my bottoms need to allow me to move for an uninterrupted bike ride. This skirt doesn't give oncoming bikers a show, and I don't need to pull over every two minutes just to pull it down. In addition, the solid color makes it possible to pair with any colored top; black for a more professional look or blue for a casual outfit.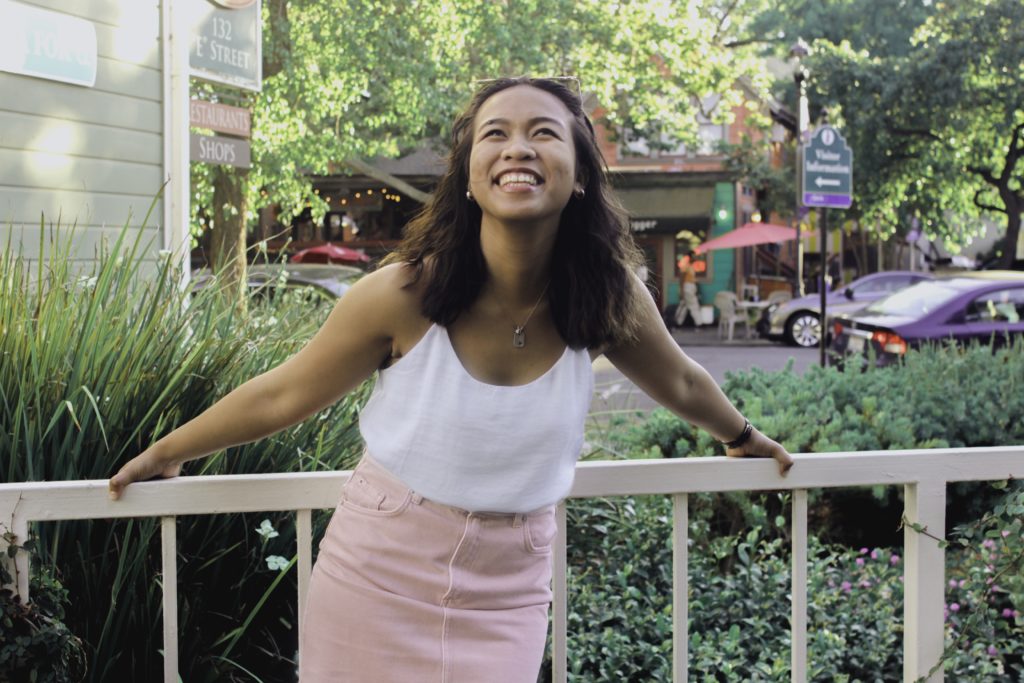 Although I've changed the way I dress based on my new lifestyle, I still try to add my personality to it. In this outfit, you can see it in the colors. The subtlety of the pastel reminds me of my initial shyness; its blue and pink hues shows my fun-loving personality. This combination is perfect—it's not overwhelming, but just enough to stand out and be remembered. As I'm approaching my final year, it will be interesting to see how my post-graduation life will again change my style. I guess I'll just have to wait and see.
How has your college lifestyle changed the way you dress? Comment below or share with us on social media. Don't forget to tag @CFashionista.