Being plagued with expensive taste in fabric and having little money to spend on things other than tuition can be extremely difficult to cope with. There is nothing more heart-wrenching than desperately wanting the new pair of Ray-Bans that everyone is talking about, but also needing to be able to feed yourself and pay your rent on time. After finishing up my freshman year at Indiana University, I have developed a foolproof list of tips and tricks to shop big on a budget.
Make T.J.Maxx, ASOS, Nordstrom Rack, and Amazon your best friends.
Having a minuscule budget for clothing while wanting to keep up with the latest trends is hard, but these stores make it easier to obtain top shelf brands for great prices. Look for stores that resell a wide variety of brands at a discounted price.
Find out what the markup percentage is.
After working in retail for two years, I learned a lot about how much it costs to purchase a piece at full price versus how much it is to actually make the piece. Most stores have to mark up clothing a substantial amount in order to make a profit on it. Figure out the markup percentage before purchasing something in order to avoid buying something for way more than it is made for.
Use the "Three Month Rule."
In order to avoid making hasty decisions in terms of clothing, I utilize the "Three Month Rule." If you find something that you feel you absolutely need to splurge on but do not want to spend the money, wait three months. If you still want it badly after three months, go ahead and treat yourself.
Compare prices from other stores.
When purchasing a piece, it is always important to look at the prices from other stores that carry similar products. Online stores such as Amazon often offer the same products for less, as well as two-day free shipping with an Amazon Prime account.
Utilize student discounts.
Many stores offer student discounts so that you can shop and save smart! Amazon, ASOS, J.Crew, Kate Spade, Levi's, Topshop, and Banana Republic are a few stores that offer student discounts with a valid student ID.
By using these simple tips and tricks, you can keep your wallet and your closet happy!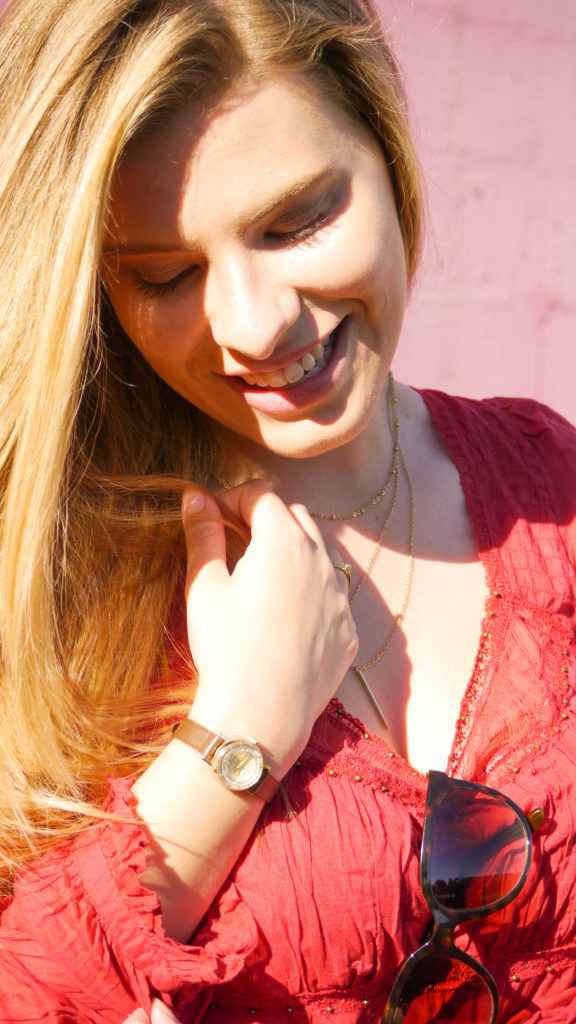 All of the clothing pictured above was purchased at a discounted price. Want to shop this look? Check out the links below.
Free People Mint Julep Ruffle Tee in Red
Free People Soft & Relaxed Cut-Off Shorts
Forever 21 Lace-Up Faux Suede Heels
Show us your discounted, trendy looks! Don't forget to tag @Cfashionista on social media.