This week we are focusing on our second favorite thing to fashion—food! Dig in as we highlight some of CollegeFashionista's favorite places to eat and the foodie-entrepreneurs behind the brands all week long! Get in the action by sharing your favorite treats, sweets and even meats using the hashtag #CFeats.
If I had to guess, most Political Science and Modern Jewish Studies graduates from Barnard College don't go off to have successful careers as professional mixologists. But then again, most people aren't Pamela Wiznitzer. Don't be mistaken—Pamela is not your average bartender. After studying under some of the best and even going back to school to further educate herself, Pamela's dedication and passion for the craft is evident—all leading to her current role as Creative Director of SeamstressNY.
We caught up with Pamela as she discussed her "road less traveled" career approach and how it has paid off.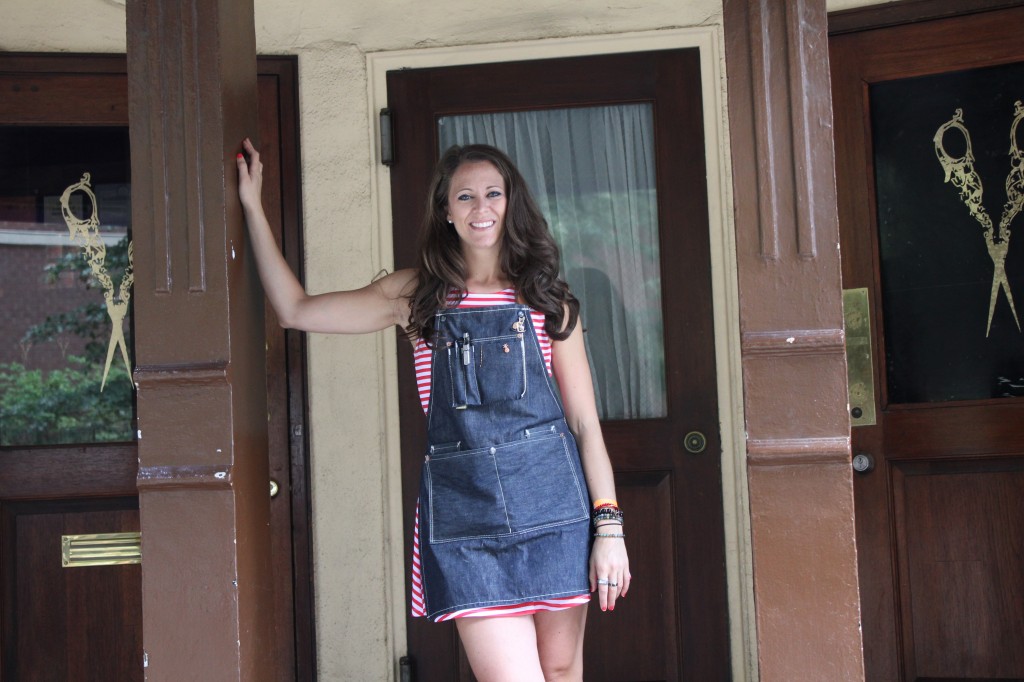 CollegeFashionista: Where did you go to school and what did you study?
Pamela Wiznitzer: I attended a joint degree program with Barnard College and the Jewish Theological Seminary. I received to bachelor degrees in Political Science and Modern Jewish Studies. I'm currently getting my Master's Degree at NYU in Food Studies. Twelve credits away……
CF: You took a less "traditional" career path and followed your passion. What inspired you to take that risk?
PW: My mom has always pointed out that I tend to take the road less traveled when it comes to major life decisions. I love a good challenge and early on I discovered that working hard and in unconventional ways is extremely rewarding.
During the recession of 2008/2009, I lost my marketing job when my company downsized. Stressing out to pay rent, I turned to a daytime bartending gig to bring in money while searching for a new career. A few months into my stint behind the bar I realized that my new career was (literally) at my fingertips. I loved the guest interaction, creativity of building new cocktails. the back of house work and that being a full-time, professional bartender was a relatively new concept on the job market. I quickly jumped on this opportunity, slaved away behind the bar, pouring over books, attending seminars and being an active part of the bartending community.
I have a few life mottos, but one of them is that if I am going to do something, I want to be the best at it. The sea philosophy applied to this new career and I continue to work everyday improving myself to be the best bartender possible.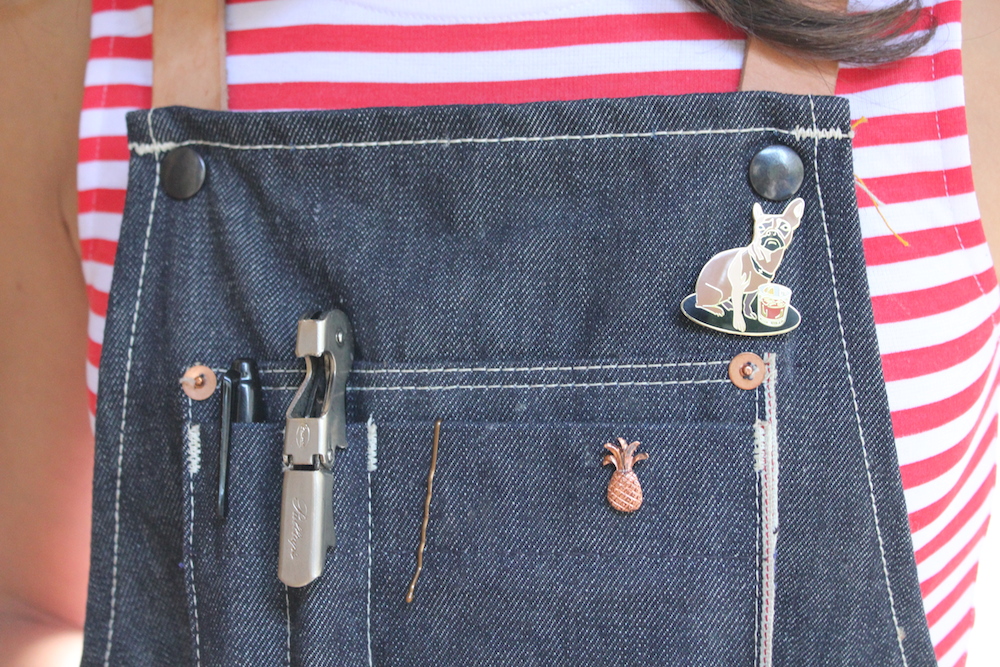 CF: How did you first become passionate about craft cocktails and mixology?
PW: I love a good challenge and I saw this career field as one that was new and also less dominated by women. I wanted to roll up my sleeves and put in the time behind the bar, in class, behind the scenes and studying at home to make myself a great bartender. But beyond the technical aspect, it was the element of community that really made me fall for this industry. Unlike other jobs from my past, the bartending family stretches global and is a group of people who are not just best friends, but also collaborative, supportive and fun. I have friends all over the country and around the world that I see throughout the year and can call for creative advice and for a work inquiry. 
CF: Tell us about SeamstressNY and what makes it so unique?
PW: Seamstress is a cocktail bar and restaurant on the Upper Eastside. Having been a resident of this neighborhood for eight years, I saw a need for more restaurants and/or bars with a downtown vibe in the area. Having worked at the Dead Rabbit for two years in the Financial District, I learned that cocktail culture can exist anywhere in the city as long as there is a solid program in place and a terrific staff. With that mentality, I paired up with Steve Laycock and Josh Mazza (Ducks Eatery and The Gilroy) to open Seamstress and give the Upper Eastside a place where they can order a great cocktail. It's a warm and inviting venue that feels like your candlelit living room with the energy of a downtown lounge. We serve incredible food from Chef Will Horowitz and we have a list of 24 cocktails that include shaken, stirred, low proof, eclectic and one where 100 percent of proceeds go to charity.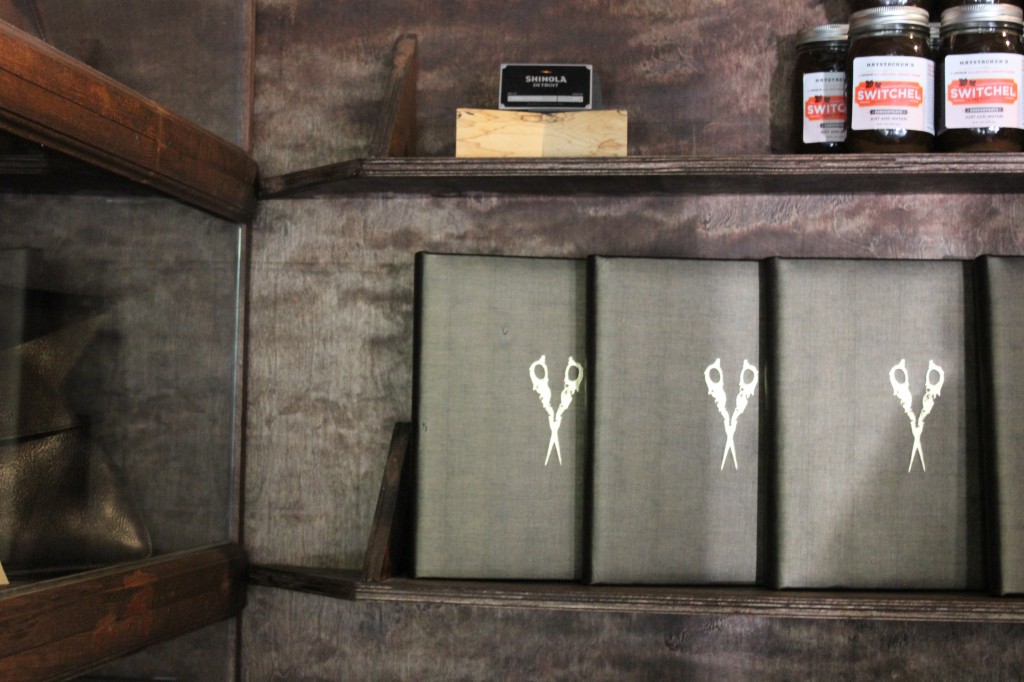 CF: What is your favorite part about what you do?
PW: My favorite aspect about what I do is that it never feels like a job. They say that if you love what you do, you'll never work a day in your life and I truly believe that this line of work (while exhausting) is precisely that. 
CF: What inspires your creations?
PW: I gain inspiration from the weirdest places and it all gets channeled into the cocktail glass. Cookbooks and The Flavor Bible serve as backbones for many of my drinks, however, I like to keep one wondering eye at all times to find glimpse of new ideas from everything that surrounds me. I have a membership to the MET and will often go wondering in galleries to seek out color and pattern arrangements. Song lyrics, stories from the bible, aromas and open markets are all sources of inspiration in their unique ways. As well, there are people in my life (and some who are no longer with us) who have become my muses. 
CF: What is your go-to cocktail?
PW: I'm a simple imbiber. I tend to drink a glass of mineral/acidic white wine or rosé, a pint of dry cider with a shot of cognac by its side, a 50/50 martini (half dry vermouth, half gin) or a negroni. My mood dictates what I drink, but I'm always open to new options.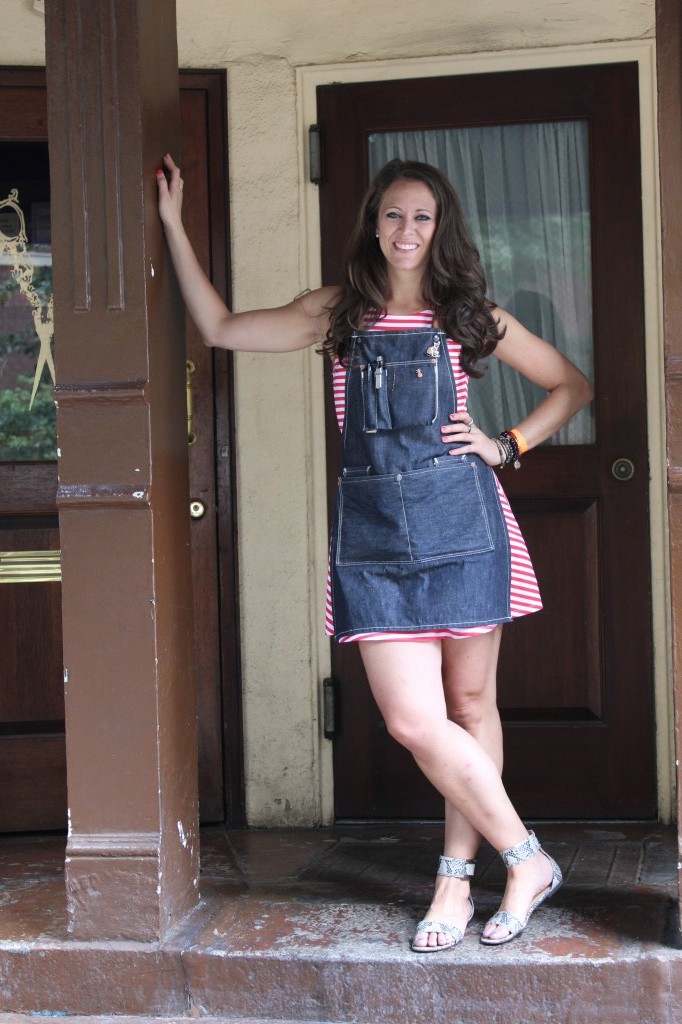 CF: What is one surprising fact about you?
PW: I can't snap or whistle. After 30 years of endlessly trying, I've pretty much come to the realization that its a skill set I will never master. But my loud voice makes up for those losses. 
CF: What advice do you have for college students who want to "take the road less traveled" when it comes to their careers?
PW: Stick with your decision through the thick and thin. There will be times when you want to give up because entrepreneurial endeavors are much more consuming on the individual. But, the end reward is much greater and satisfying knowing how hard you worked to get there. And at times when you become frustrated, remember to take a step back, breathe and then approach the situation with a clearer head. Taking moments for yourself is the only way you will be able to navigate the bumpy road.