If you have a busy schedule like I do, then you know that there is not always time to completely change your outfit from a daytime to a nighttime look. This should not stop you from accomplishing this change in your look by just adding or removing accessories and makeup. Below I will explain how I transitioned a daytime outfit into a glam outfit for a night out.
For the general outfit, I am wearing this adorable blue plaid off-the-shoulder sundress. Dresses are one of my favorite pieces of clothing to wear no matter the occasion. This dress is perfect because it is great dressed up or down. For the casual daytime version of the look, I decided to accessorize with brown sandals, thin bracelets, and a long pendant necklace. I like to use accessories to bring life to my style while keeping it simple. I then paired the outfit with natural makeup. This is an outfit I would wear going out to lunch with friends or walking around the art museum.
The second way that I styled this look was for a night out, such as going to a party with friends. Wearing the same dress, I decided to throw on a pair of taupe studded heels and a white fur vest which both add to the glam factor. The jewelry I have on is a beaded silver and gold necklace and chunky silver and gold bracelets to match. Lastly, I added some pop to my already-done makeup in a few different ways. To my eyes, I added a brown winged liner to the brown smokey eye that I was going for. I then applied a more blinding highlight to my cheekbones and inner corners of eyes and switched my nude lip to a shiny brown metallic liquid lipstick. I love using makeup to influence the feel of an outfit.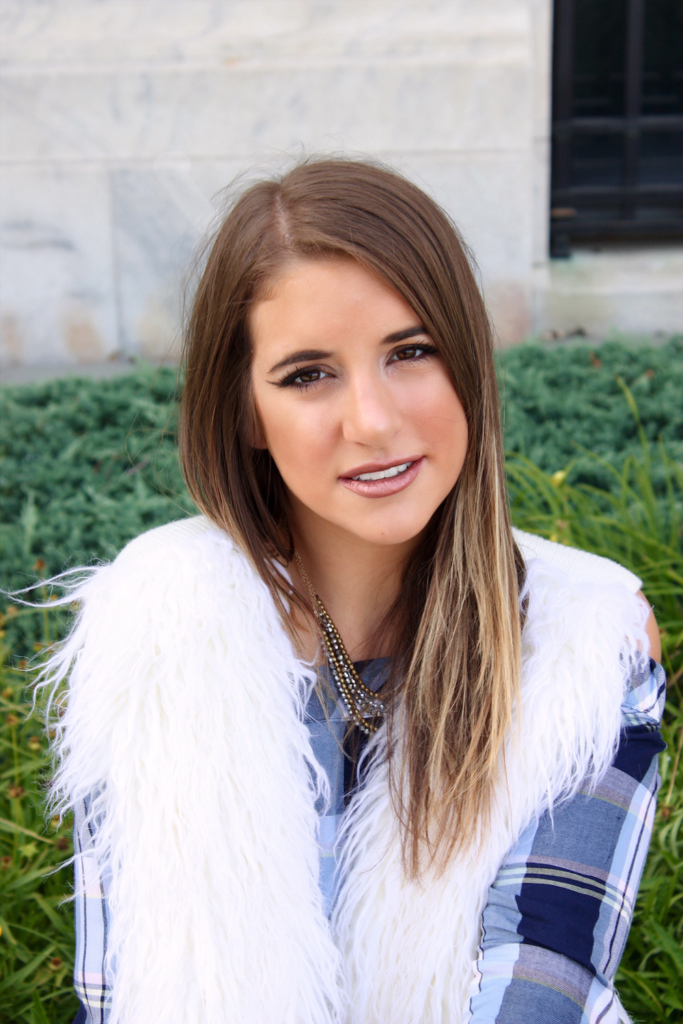 Trying new ways to style outfits is a fun way to express your creativity, how do you wear this trend? Let us know in the comments below!