Layering may sound like a term only used for the F/W season, but don't be fooled—summer fashion has layers, too! It's easy to feel stuck when putting together summer looks because it feels too hot to wear anything more than just a tank and shorts, but let's be real, that can get really boring really fast. I have five ways to add interest to your wardrobe this season using layers, texture, and accessories without making you melt in the summer heat.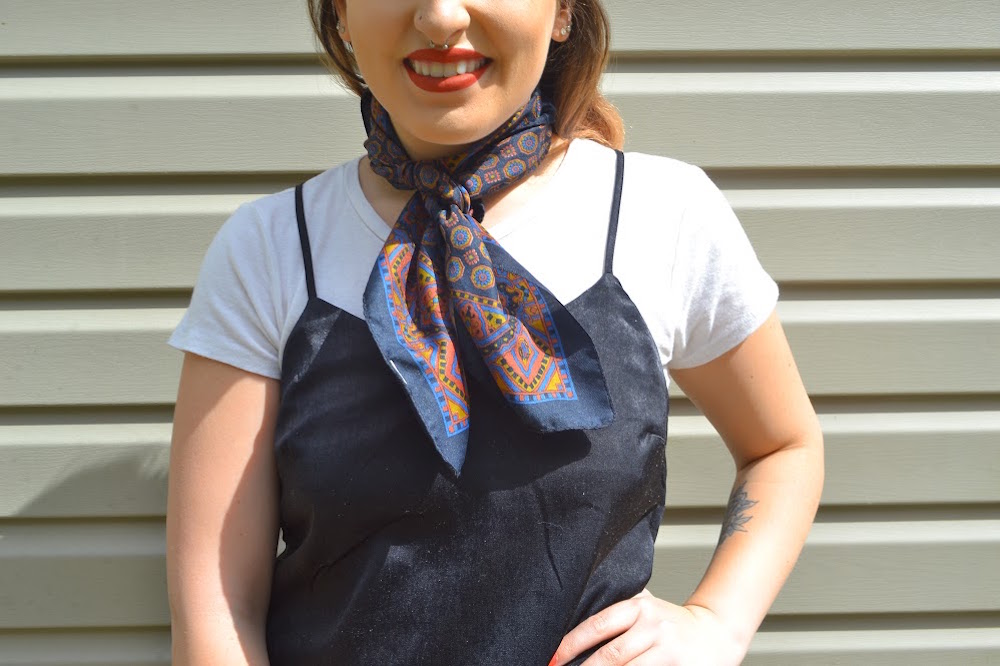 1—A light, slinky slip dress. This dress is perfect for the heat, but may not always feel appropriate or comfortable to wear on its own. To add a little something, throw a white, or even graphic, T-shirt underneath! Make sure it's not too tight but still fitted to avoid the need to pull it down all day. To add another layer and an extra pop of color to this look, I chose to add a little scarf as a neck tie.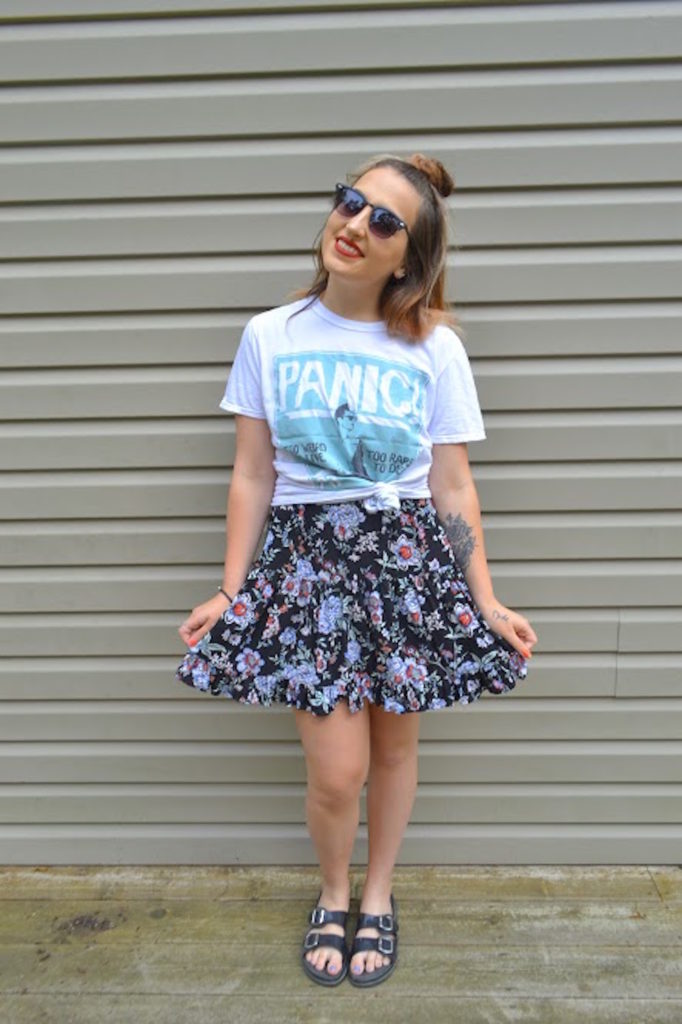 2—The graphic T-shirt. The T-shirt doesn't have to stay underneath the dress this summer. Mix up patterns and combine styles by wearing a graphic T-shirt on top of your favorite floral sundress. To play up the edgy side of this look, you could add a choker of your choice.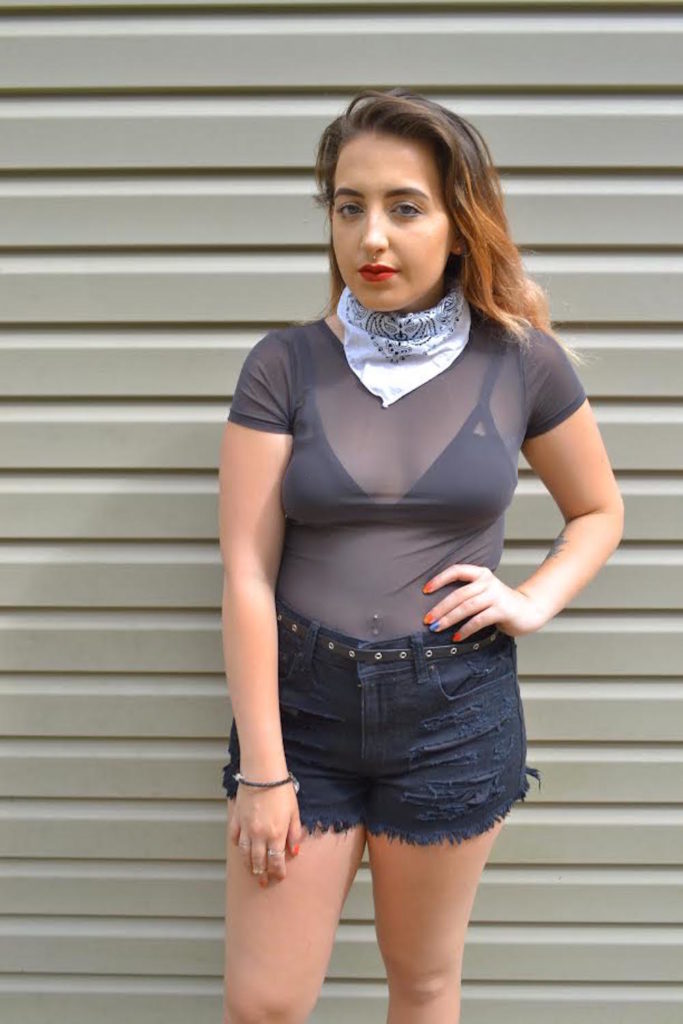 3—The bralette. Bralettes always add something cute to an outfit, but sometimes they don't get the attention they deserve. To really show off your bralette, put it underneath a completely sheer shirt. I accessorized my edgy take on this style with a thin studded belt and a bandana around my neck.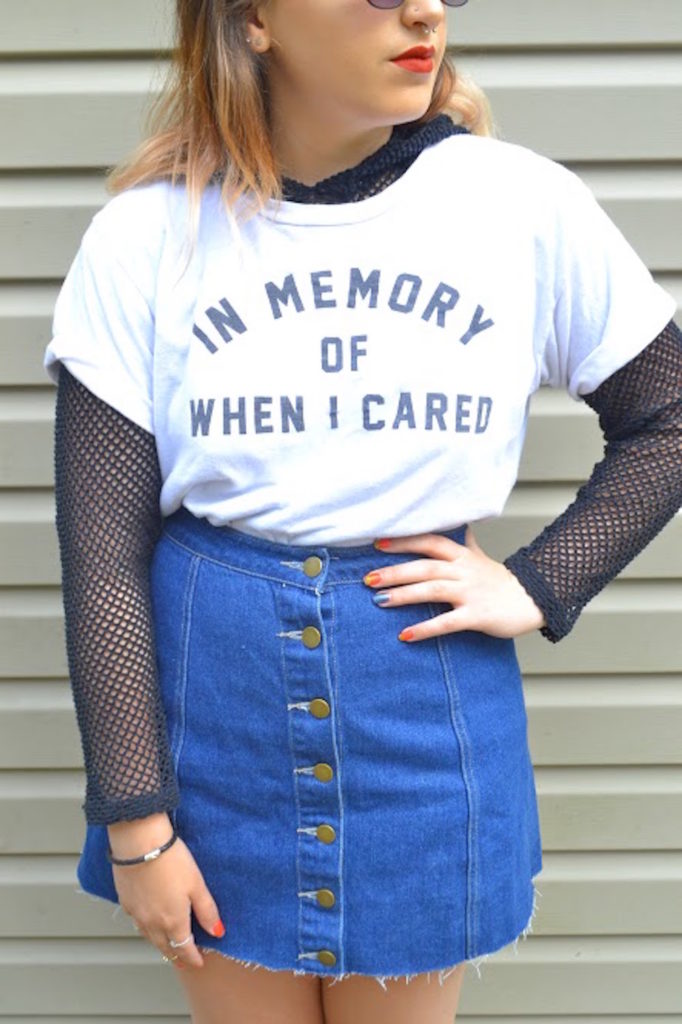 4—Mesh sleeves. Long sleeves may seem out of the question in the summer, but this style doesn't add too much material on the arms. A mesh long sleeve can go under any T-shirt to add texture and to bring your top from simple to bold.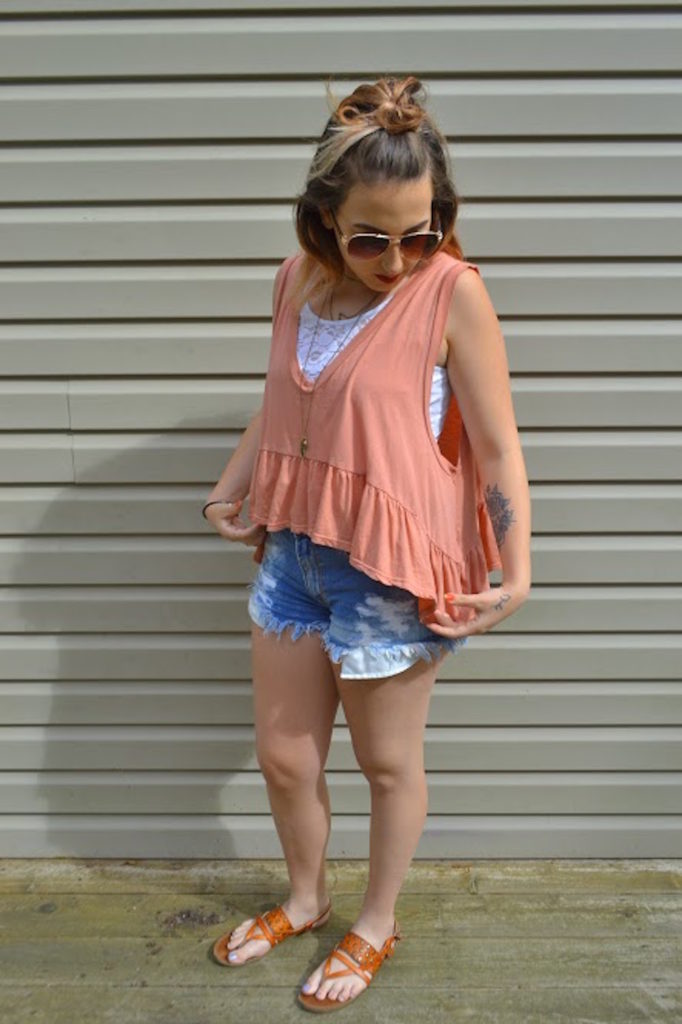 5—The bodysuit. Wearing a bralette under your low neck or sleeveless tops is so expected. Opt out of "the usual" by wearing a bodysuit underneath instead. Here, I chose to go boho with a white lace layer under my flowy tank. It peeks out over the low neckline and covers the deep armholes so that I never have to worry about what's showing when the tank inevitably shifts around. To add even more layers in the accessories, I went with my favorite layered necklace.
I paired most of these looks with my favorite black slides from Steve Madden that you see in look number two, but all five can go with anything from sandals to sneakers or even booties! On a chilly summer night, my go-to top layer is always a denim jacket which I would wear with any of these looks.
Show us how you're wearing your layers this summer on social media! Don't forget to tag @CFashionista.