Small details can make a huge difference in first impressions. They can take an outfit from basic to unique in less than a minute and won't cost you a fortune. For college students, this is one of the most important things. Whether you're heading to college for your first or last year, be sure to make the impression you want with a few key accessories.
The basic uniform—an outfit that can be worn on a daily basis with staple pieces as its key components—has become more trendy in the last few years. Although I don't rock the exact basic uniform every single day, I have curated a few key items over the past few seasons that show up in many of my outfits.
For this outfit, I chose my favorite white T-shirt, high-waisted black jeans, black slides, and an oversize jean jacket. Sounds pretty bland, right? However, this outfit can easily be taken from class one day to a coffee date the next. The trick is to change up the statement accessories. Try to choose trendier accessories like colorful scarves, statement necklaces and earrings, and fun purses to complement the basics in your wardrobe. Don't be afraid to incorporate some wild color into these pieces. If you're not a fan of color, choose accessories in neutral colors that will contrast the pieces they are closest to.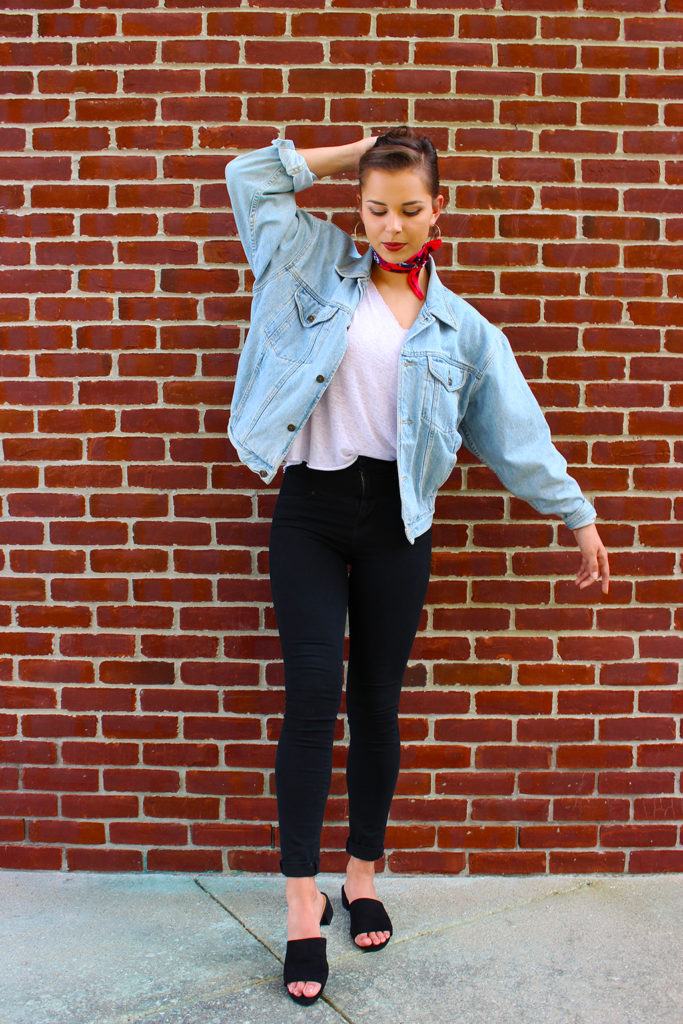 Don't forget that the placement of accessories can be extremely important. If you want to accentuate a specific part of your body, choose accessories that draw the eye to that area. Conversely, if you want to distract attention from any part that you are self-conscious of, choose accessories that draw the eye closer to the face. Certain accessories can also create illusions on your body. For my long neck, I chose a short scarf to break up the length between my neck and chest.
Finally, don't forget to include your favorite jewelry. This season, I have been loving large hoop earrings. To keep everything cohesive, I made sure to match my gold earrings to the gold hardware on the purse.
What are your favorite stand out accessories for this fall? I'd love to hear from you in the comments below. Be sure to keep us inspired for back to school by sharing your favorite looks with @CFashionista on social media.