What is black, white, and bold all over? The answer can be found in the newest trends to be popping up all over Instagram feeds and Pinterest boards. The color palette of black and white has been taking over Fashionistas' wardrobes since the beginning of time. Though recently the color duo has been making a resurgence in the younger age demographic of the fashion community. From black leather jackets to white crop tops, this color combination is very much in trend. This Fashionista that I found on the city streets added her own twists to the new trend with cool girl accessories and attitude.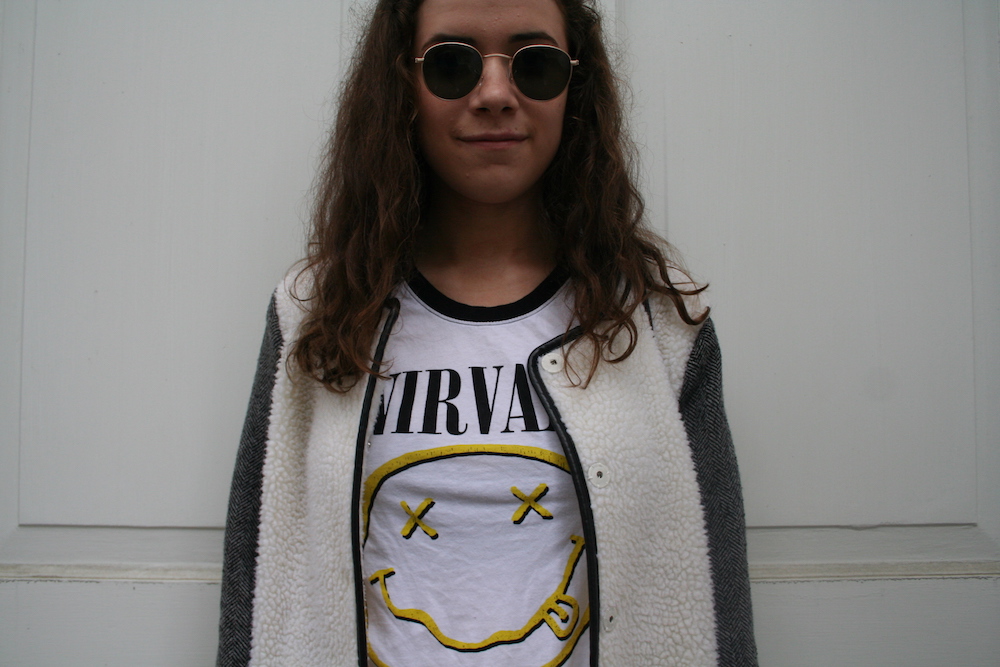 The dark and crisp tones of black and white, were showcased throughout the whole look. The outfit had simple, carefree pieces to balance out the more structured pieces in the look. These simple pieces were dark wash, denim skinny jeans paired with white Converse. The edge in her outfit was brought by a popular piece of clothing that is found currently in every store and closet of young adults and teens: the graphic band T-shirt. This Fashionista wore a vintage '90s Nirvana band T-shirt, with the emblem of the rock group. A contrast '90s is shown with the easiness of the foundation pieces of the outfit with her more formal accessories.
The standout accessory in her outfit was the black leather trimmed, marled faux fur coat. The detailing on the coat also consisted of tweed sleeves that added dimension and texture. The other accessories added edge to the look with her round, small, rocker inspired sunglasses and black leather saddle strap bag. The accessories turned her look from casual to put together in an instant.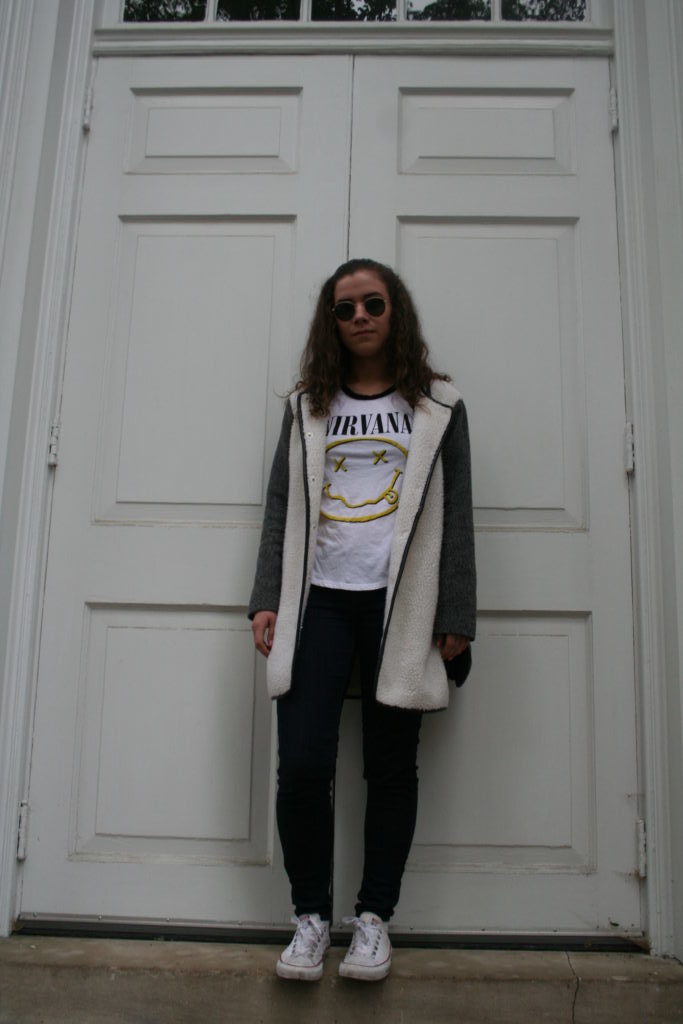 Black and white are a simple color combination that can add edge, sophistication, or both depending on the look. You can dress up the color palette with tea length dresses and flowing blouses. You can also keep the color palette relaxed as seen with this Fashionista's denim and band tee outfit. One thing is for certain, no matter how you style this color trend, you will end up looking effortless chic.
Are you just as obsessed as I am with this new color combination trend as I am? If so, let me know in the comments below!