Love it or hate it, regardless of how we feel, going to the gym seems dreadful somedays. Treadmill, crunches, elliptical, leg press, stair master, squats, repeat. A repetitive routine starts to get tiring and "The gym bores" can easily set in. Here are four alternatives ways that you and your friends can enjoy working out outside of the gym.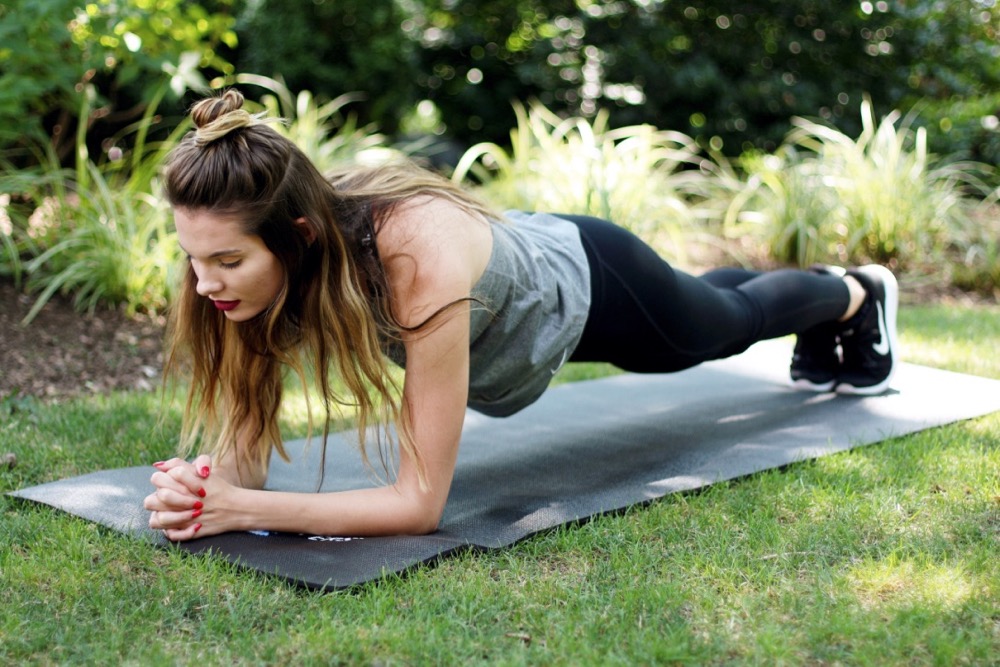 PHOTO: Kelly Rogowski
1—Cycling
Cycling may seem only beneficial to your major leg muscles, but there is actually plenty more that your body will thank you for. Cycling requires balance to stay on the bike, and balance stems from a strong core. It is important to maintain good posture and balance while moving from various positions of sitting, squatting, and standing while going at different speeds. The combinations on the bike vary during the hour long class and are equivalent to sprinting. Cycling is guaranteed to make you sweat a lot, so make sure to stay hydrated by bringing your own water bottle. Check to see if your school gym or home gym offers a cycling class or if there is a local studio near your campus. You can always take a bike ride outside and set your own pace.
2—Yoga
Aside from the obvious benefit that yoga is extremely relaxing, this skill requires a lot of balance that challenges your entire body. Yoga can improve your flexibility, which directly correlates to good posture and the elimination of body aches. The stretches incorporated in each exercise help to stretch your spine and result in positive long-term health results. Yoga improves arthritis pains, protects against herniated discs, and helps avoid osteoporosis. Yoga also increases blood flow throughout the body, which decreases your chances of heart attacks and strokes. Besides these amazing health benefits, yoga improves balance, focus, and overall happiness. Check this out for some yoga inspiration!
3—Rock climbing
Rock climbing is a fun alternative if your normal routine consists of building muscle. Don't worry if you're not a pro! There are a great deal of indoor rock climbing gyms that plenty of people go to for fun. Rock climbing focuses on all of your major muscle groups including core, upper body, and legs. As a result, it also encourages flexibility. Another great benefit is that climbing takes a lot of mental strength, improving your hand-eye coordination. Make sure to snag a cute pair of flexible pants before you head out.
4—Hiking
Get out into some fresh air with hiking! The benefits of hiking include stunning views, full lower body, and cardio challenges. You set the pace and determine the intensity of what trail to take. Ensure you have the proper shoes to hike in to avoid blisters. This is a great activity to do in a group or with one other person. Due to the many distractions along the way, hiking doesn't feel like you're working out which makes time fly by.
Do you have any creative ideas for an alternative work out? Show us on social media by tagging us at @Cfashionista!
Featured photo by Stella Fanega.