Pinky's up! High tea is not just another meal time, but a way of life here in London, England. It is a time for ladies and men to dress smart and chic and enjoy finger sandwiches, scones, pastries, and of course a hot pot of tea. Personally, this is my favorite aspect of British culture because it allows individuals to forget their problems for the day and indulge while looking fabulous of course. While attending a Bobbi Brown themed afternoon tea myself, I spotted this Fashionista and knew it was an ideal modern "tea" outfit.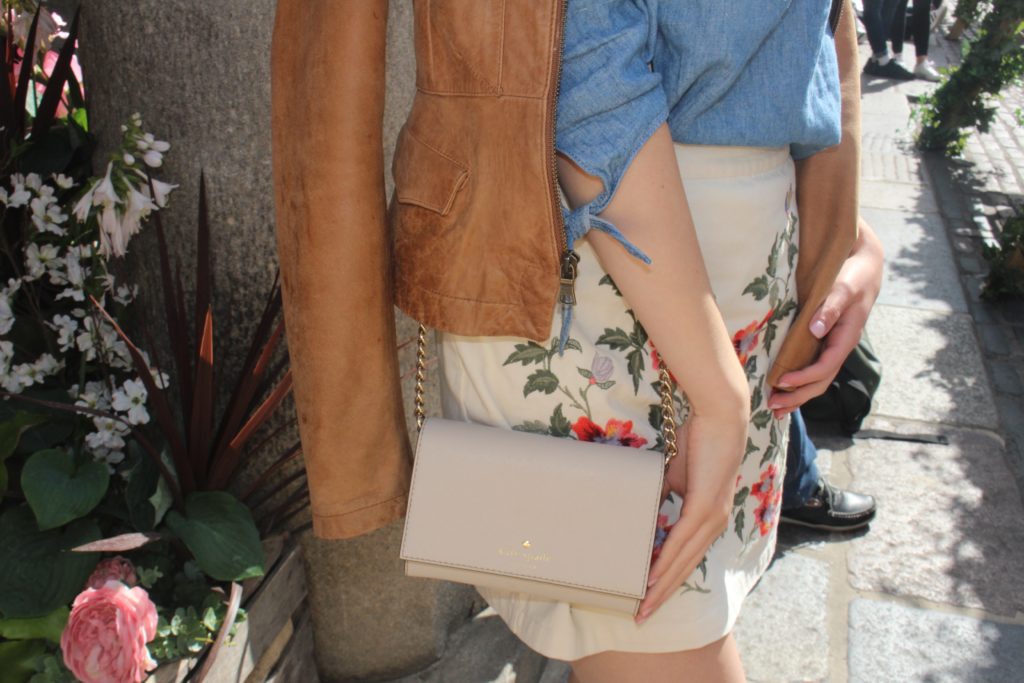 Afternoon high tea is the perfect time to bring out bright colors, fun skirts, and cute summer dresses. Originally, high tea would be a time where ladies would dress elegantly, and that is still the case, however in today's day, and age women go with a more modern twist with a pinch of elegance. A traditional outfit for men is dress pants or khakis with a polo shirt or button down. A smart-looking guy and an elegant girl, match for an ideal date for tea.
Spotted: A Fashionista enjoying the boujee London lifestyle. Here, she is wearing a high waisted flower printed skirt, with a unique denim blouse. She pairs this outfit with light brown wedge booties, a tan leather jacket, Ray-ban shades, and a pair of pearl earrings, adding a subtle touch. The fun top and printed skirt add a trendiness to the outfit because of the "in" styles and the earrings add a touch of elegance.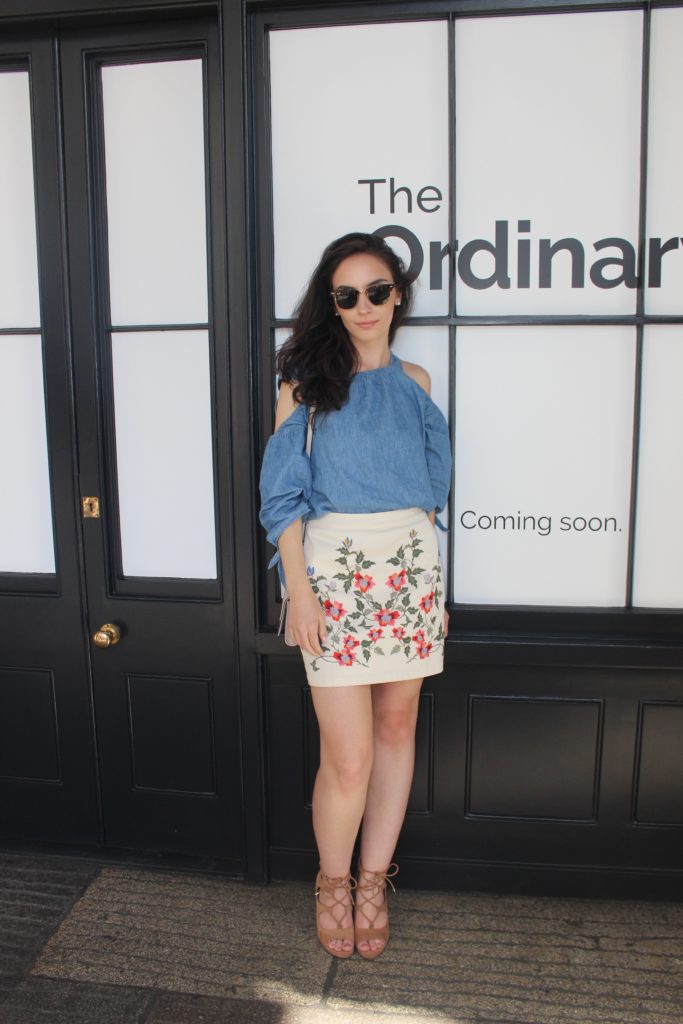 Afternoon high tea is an experience like no other because it allows people to dress up in a poised manner and eat an abundance of delicious food while at it. It is one of my all time favorite activities and while here in London, I have indulged in it often. I would highly recommend it, as it affects you in such a fabulous way. You do need the practice for when you have tea with the Queen one day!
What would you wear to attend an afternoon tea? Show us on social media! Don't forget to tag @Cfashionista.