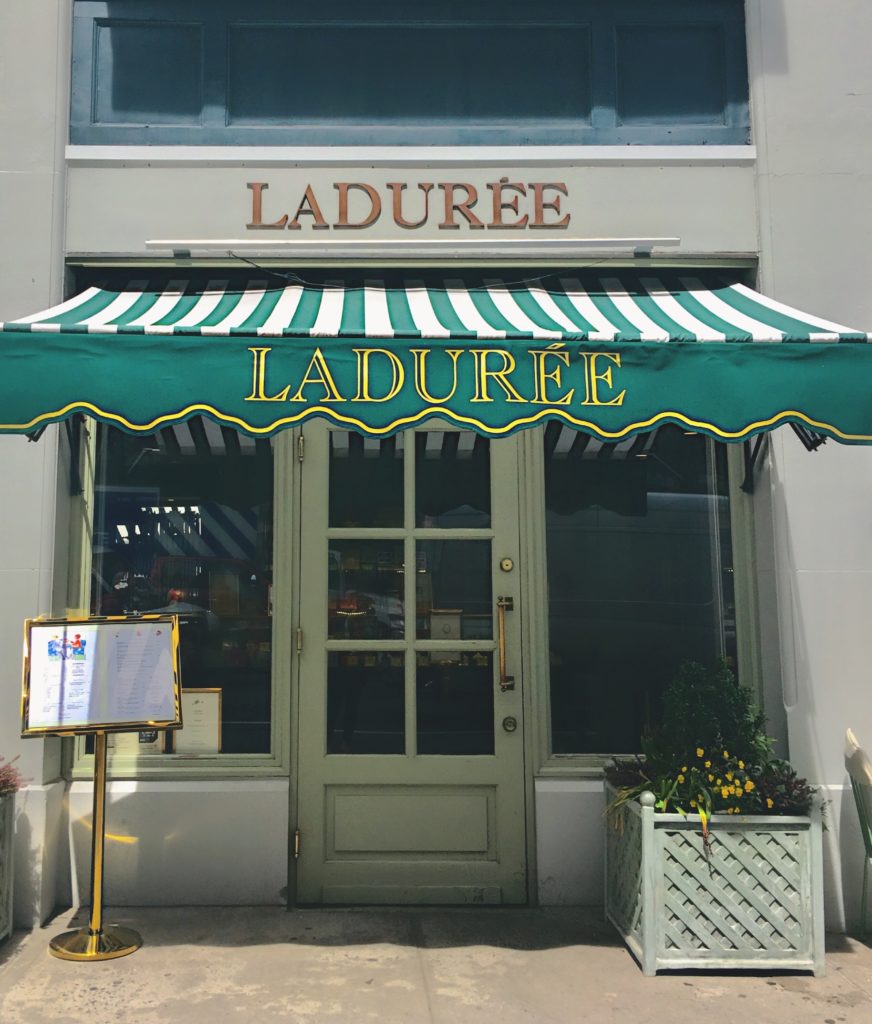 If you love all things Parisian, pastries and pastels then you need to visit Le Maison Ladurée. Whether its Rosé, macarons or high tea, this New York hot spot has got you covered. This French patisserie is adorned with green-striped valances, marble and gold tables, black and white tiled flooring and plush velvet tufted chairs. The decor alone, will make you feel as if you're in Paris. Although, Paris, France is Ladurée's main hub, I visited the one in the upper east side at 864 Madison Ave., New York. However, there is one more location in New York. Ladurée in SoHo at 398 West Broadway, New York is bigger than the one on Madison Avenue and offers a more restaurant sit-down service. I'll have to check out that location next time!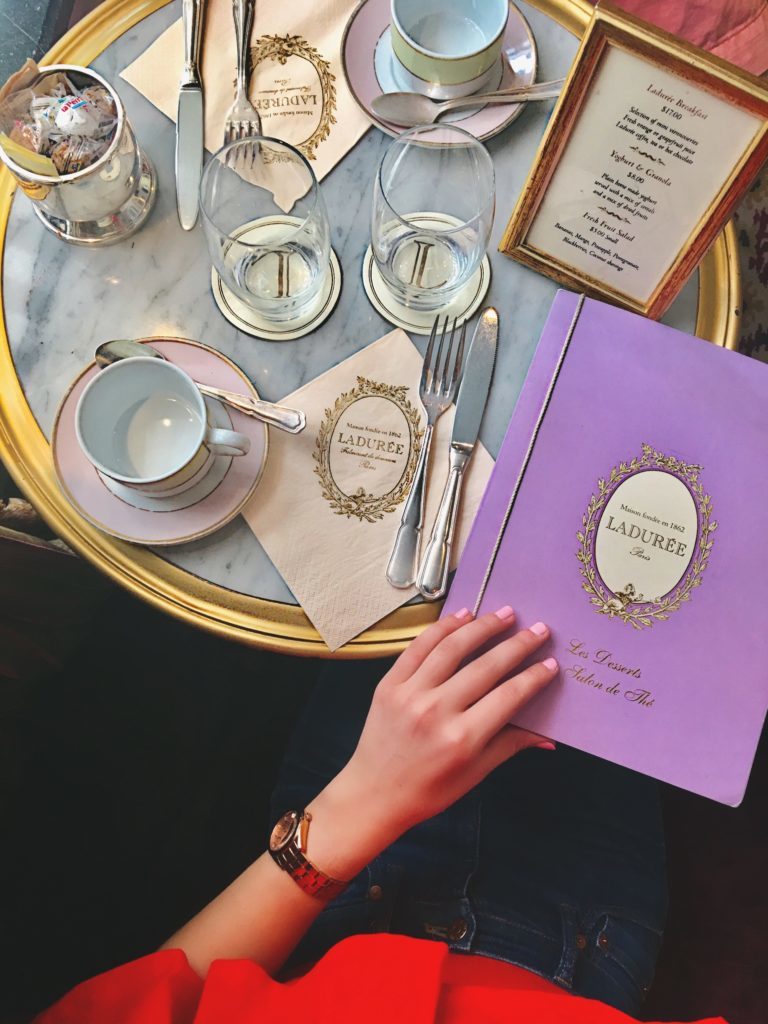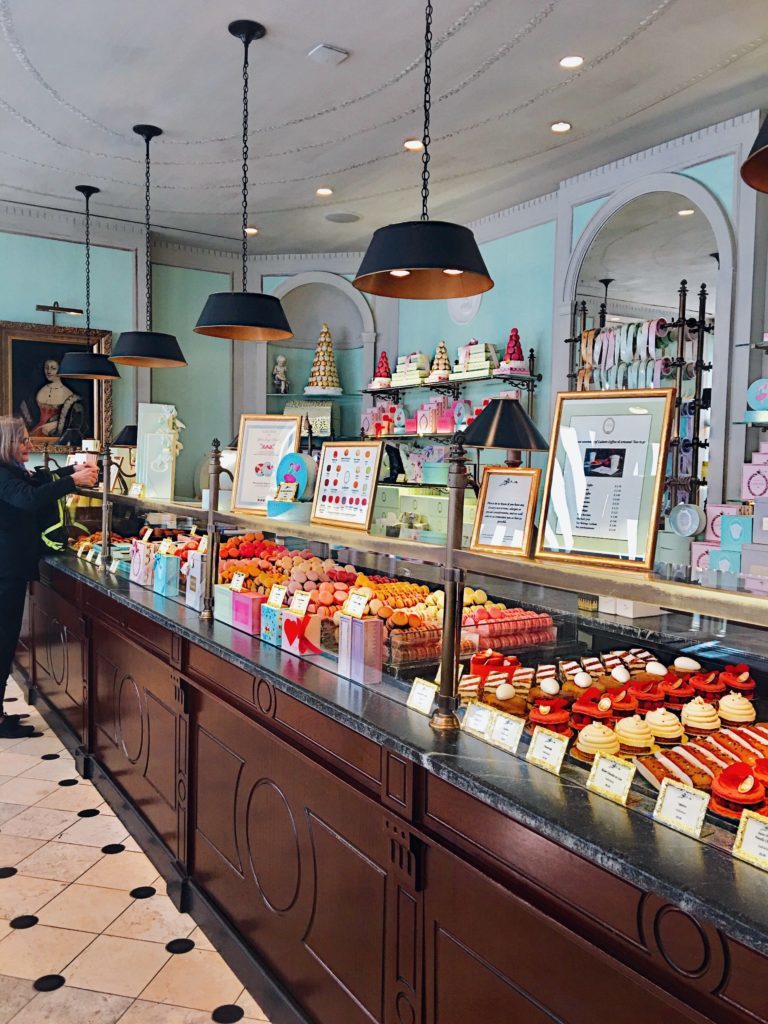 If you find yourself strolling along Madison Avenue looking through the PRADA windows (guilty!!) then stop by because this place is right around the corner and a lot closer than SoHo. Besides… macarons are always a good idea and this place specializes in them! Now that you have the perfect Parisian scene to take all your Insta and Snapchat pictures—a fitting wardrobe is necessary. For this place, on a cloudy New York morning, I went with a straight leg jeans, an off-the-shoulder red jumper, a black blazer and red ankle strap sandals—which by the way are extremely comfortable and cute to walk around the city in. I personally like to dress comfy and with layers, especially on cloudy cold days because you never know when it's going to warm up. Therefore, this outfit worked perfect because I was able to take my blazer off.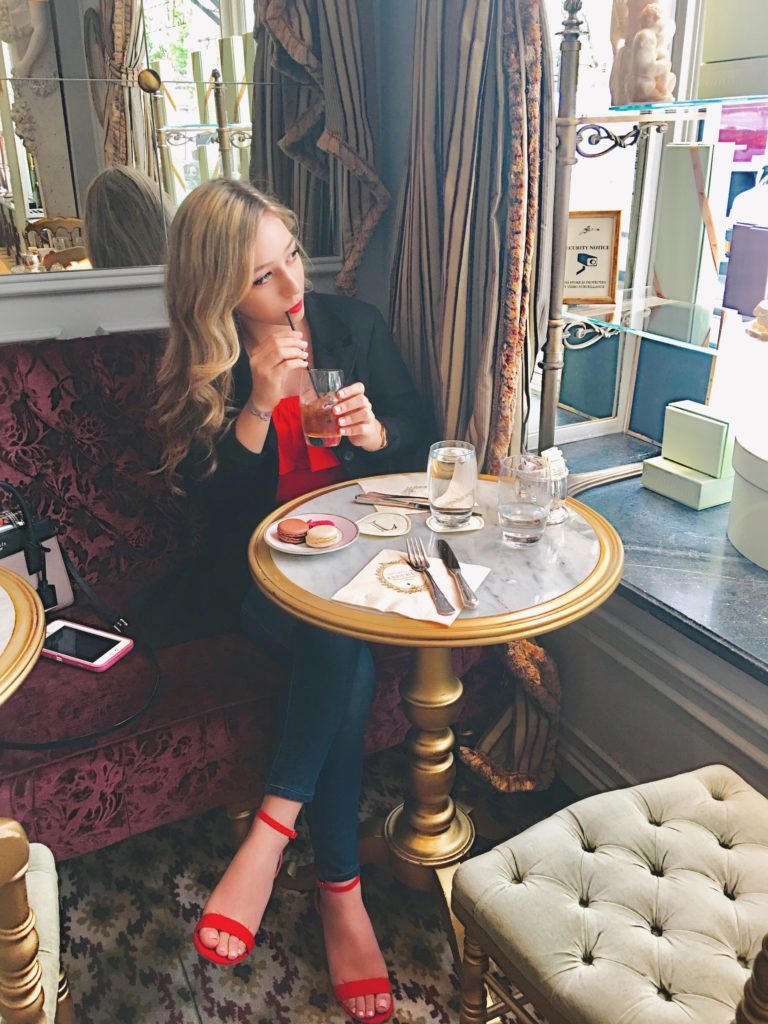 You can get the same look here:
Thanks for reading! What do you like most about Paris? Let us know in the comments!