Aside from getting a much-needed break from school, my favorite thing about the transition into summer is shopping. For me, summer style has always been about laid-back and comfortable looks. With warmer weather and a not-so-hectic schedule, I prefer to keep my wardrobe as relaxed as I plan on being for the next few months. Along with clothing, there are a few other essentials that I believe everyone should own this summer. Here are my must-have items for this season!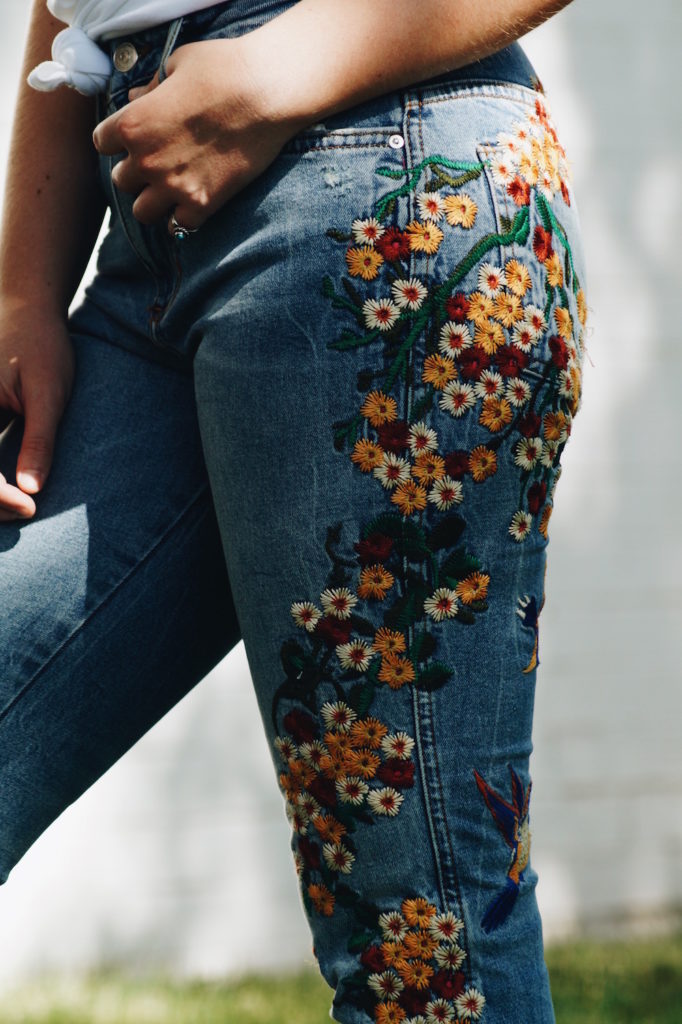 1—Embroidered Jeans. These embroidered Free People jeans have become my newest obsession! The floral embroidery puts off a very feminine and relaxed vibe that makes this pair of jeans perfect for summer. Because of the colorful detail, they are also so easy to style. Just throw on a simple T-shirt, and you have a stylish but effortless look for this season.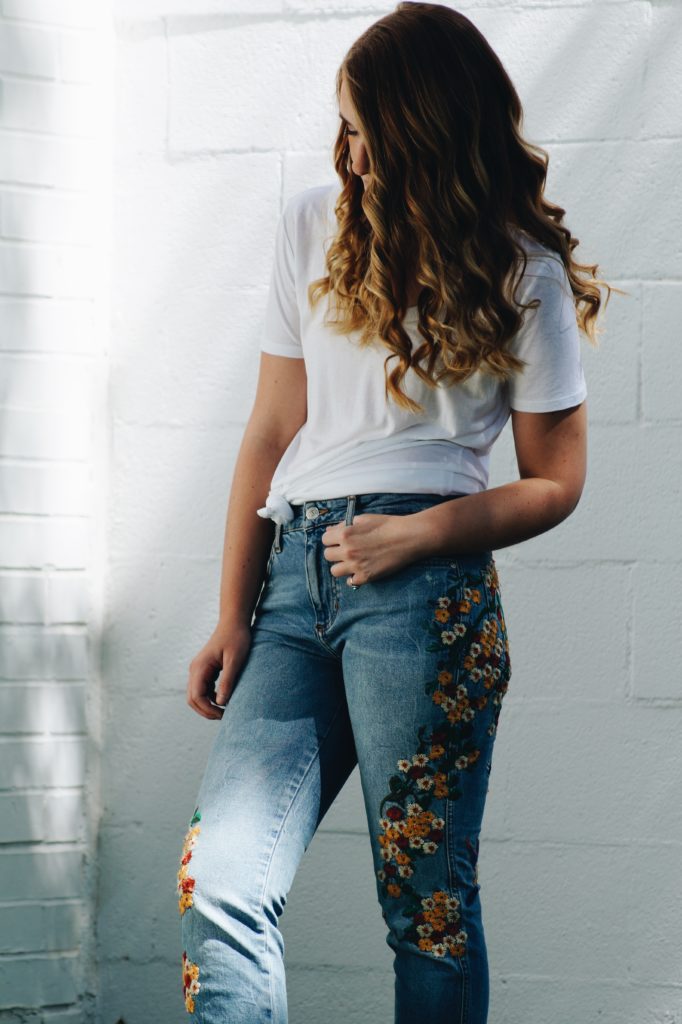 2—Texturizing Spray. During the summer, I curl my hair more often to get those Blake Lively-esque beach waves. Personally, I often have problems getting my hair to hold curls, so I use a texturizing spray to maintain the curls while creating a messier, tousled look. The product that I use to achieve this look is the Not Your Mother's Beach Babe Texturizing Sea Salt Spray. I love this spray because it allows me to avoid using heavy products in my hair while styling it.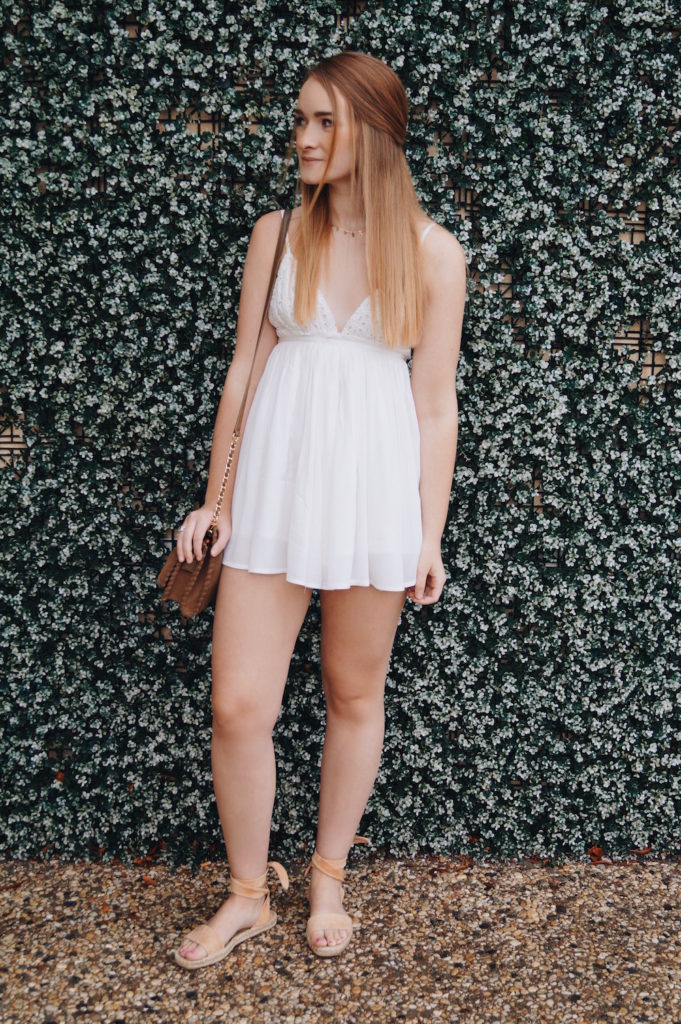 3—Romper. Let's be honest; I always love a good romper. Any opportunity that I get to avoid coordinating various pieces of clothing, I will take. Because rompers are basically a two-for-one outfit, they require very minimal effort. The romper I am wearing is my ideal summer romper because it is lightweight and breezy, meaning it will be comfortable for those extra hot days.
4—Espadrilles. Espadrilles have become my favorite summer staple item. They are lightweight, easy to style, and more stylish than your everyday pair of flip flops.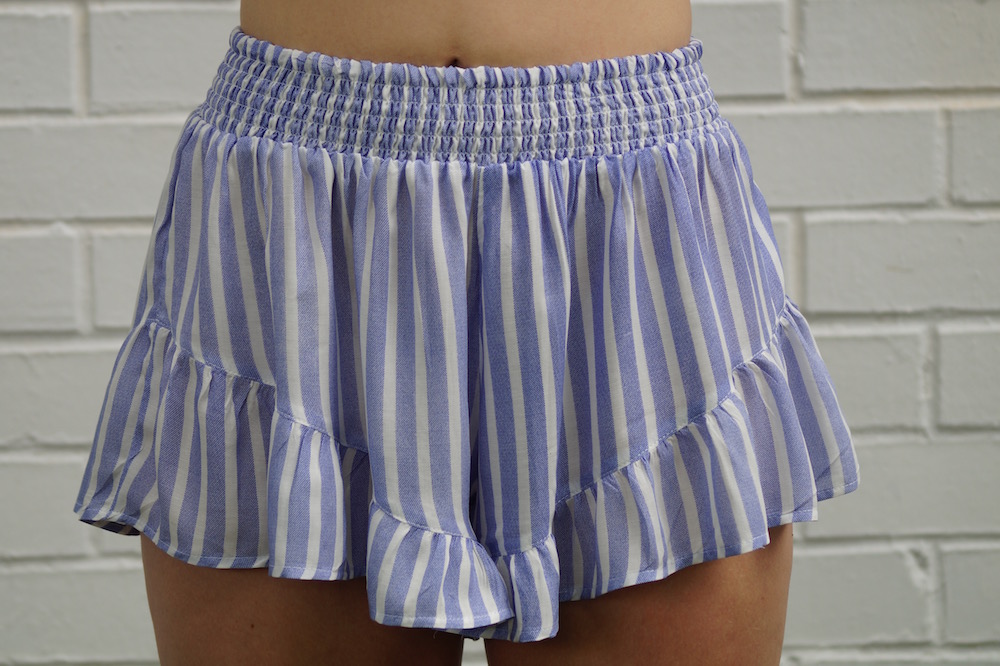 5—Soft Shorts. Soft, frilly shorts can trick people into thinking that you have dressed up. These shorts are the perfect trendy alternative to a pair of athletic shorts.
6—Beach Blanket. These blankets make days laying out by the pool or on the beach so much more fun! I adore the vibrant pops of color that can help contribute to a good summer mood.
7—Sunglasses. Sunglasses are always a great addition to sunny days by the pool. Because there are so many trends in sunglasses, from colorful lenses to oversized frames, there is a perfect pair out there for everyone. Oh, and they're functional, of course!
8—Poolside Book. While I'm laying out by the pool, I love having something to read to keep myself entertained. This summer, I've been reading Roxane Gay's Bad Feminist. Gay's book has a sassy tone that discusses feminism in a fresh and genuine way.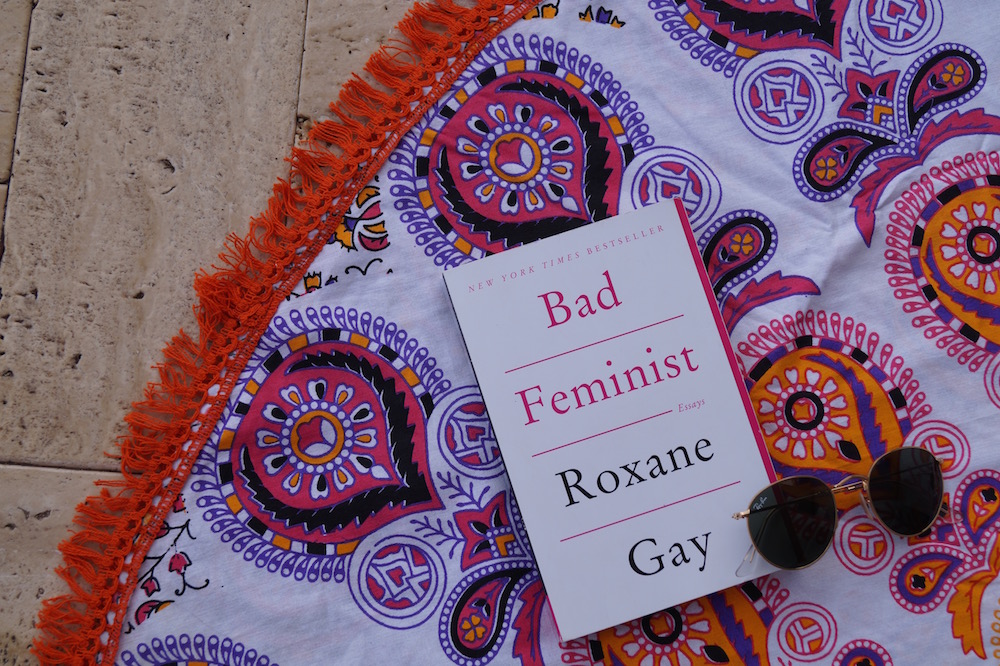 What are your summer essentials? Let us know in the comments below!