Cowboy Boots are no longer just southern attire, they have boomed into the latest fashion phenomenon. This trend has exploded across the world from Instagram to TikTok, and now into fashion lovers' everyday outfits. So go ahead and giddy up those cowboy boots from the back of your closet, and get ready to style them in these eight different ways!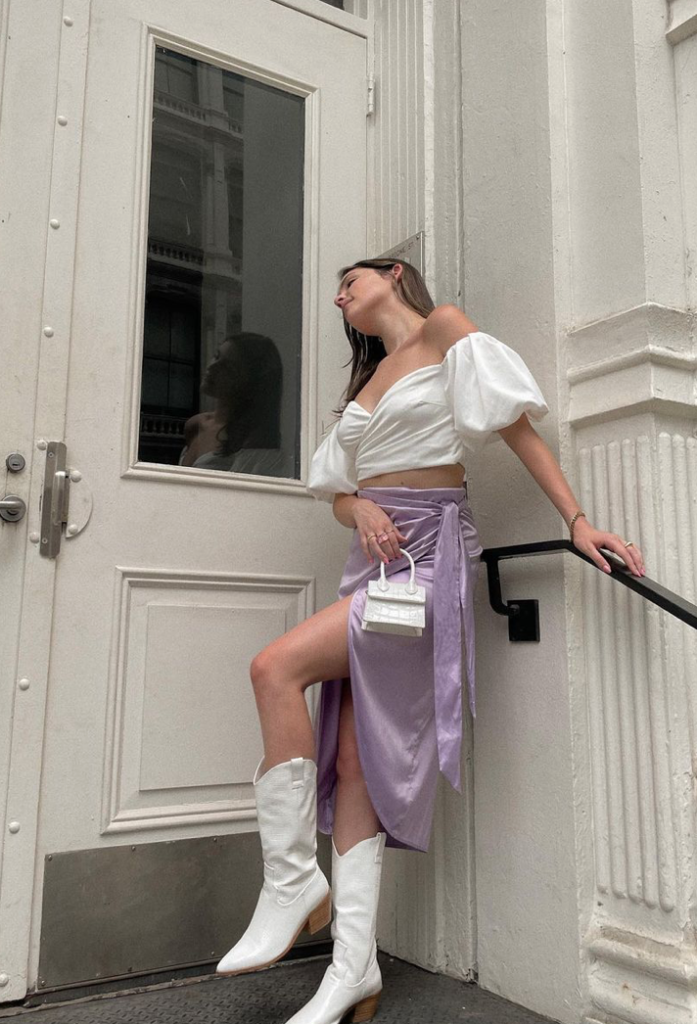 Maxi Skirt
These stunner white cowboy boots become the highlight of this maxi skirt outfit. CF community member, Ariana Baquerizo, is wearing a purple satin maxi skirt, which is a fantastic contrast against the leather texture of the cowboy boots. Pairing a maxi skirt with these boots can create the perfect outfit for either a casual streetwear look or a formal setting.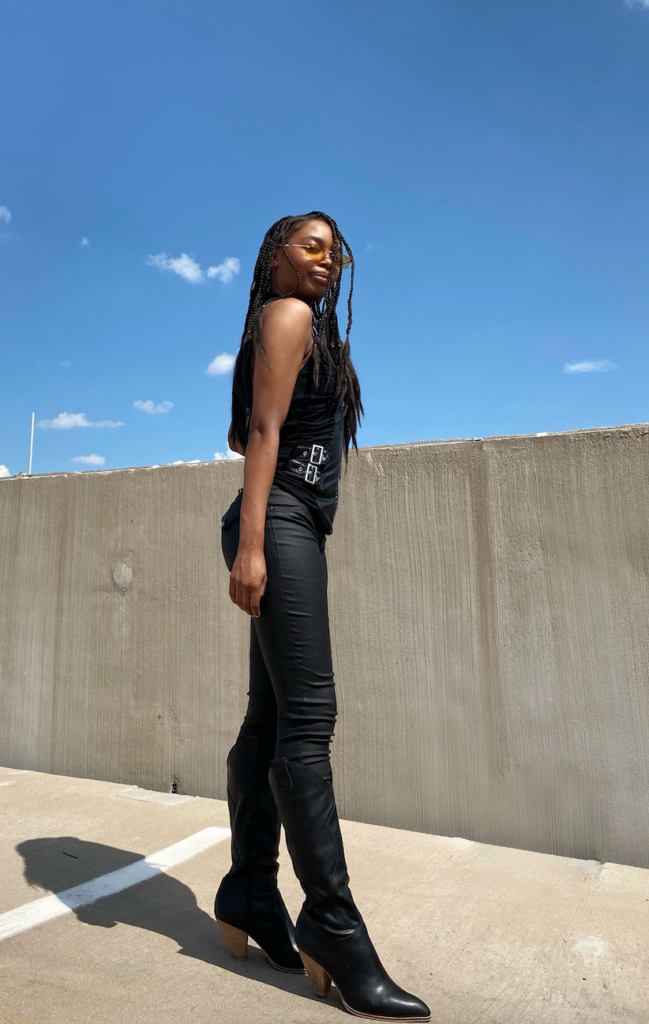 Leather Set
Ever seen Coyote Ugly? Wearing a trendy leather top with a pair of black leather cowboy boots is the way to go to get that Coyote Ugly, Y2K look. In this stylish look, a black leather halter top is paired with some low-rise pleather pants and cowboy boots.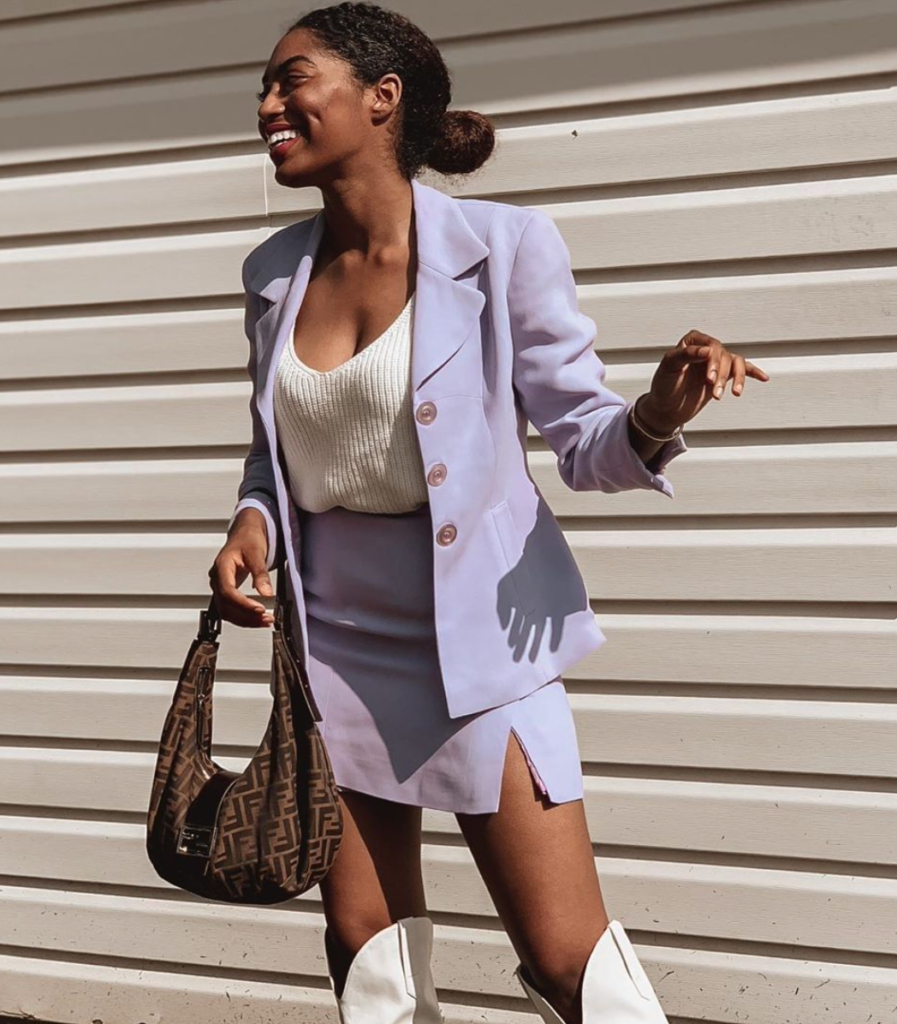 Business Casual Suit
Need a stylish outfit for a future job interview? These white knee-high cowboy boots are paired with a blazer and skirt suit, with a standard white tank underneath. CF community member, Allureiah Conover, chooses a vibrant lavender and white combo to show off her cowboy boots.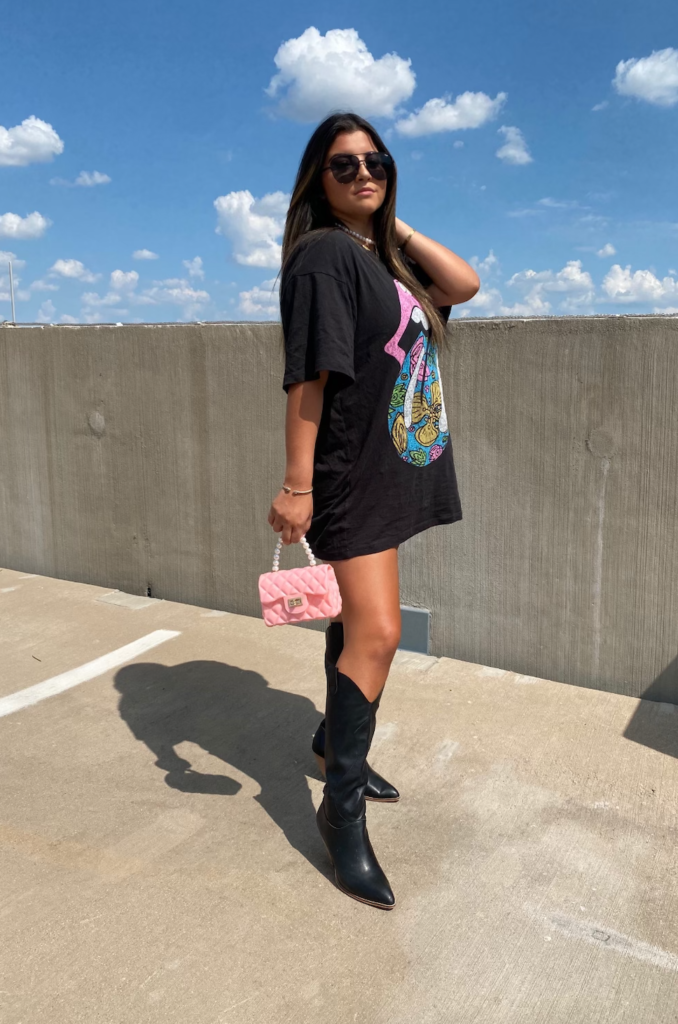 Oversized Tees
Everyone loves a good oversized tee, so why not pair cowboy boots with them. This oversized tee reaches mid-thigh, so that you can really show off those cowboy boots. This shirt is paired with the standard black cowboy boots to add a twist to a southern look. 
Monochromatic
CF community member, Iyomi Ho Ken, pairs her black cowboy boots in a monochromatic way. She chose to wear an all-black theme, with a sheer black top and a black leather skirt, that pairs well with her black leather cowboy boots. If you want a splash of color to this look, you can follow in Iyomi's footsteps and buy cowboy boots that have small colorful designs.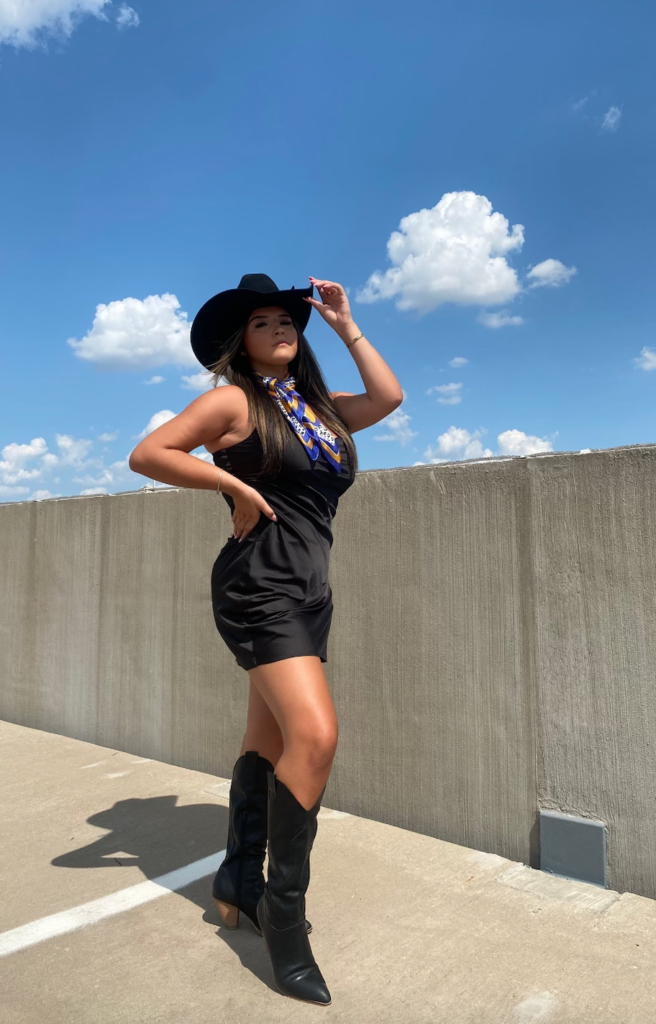 Classic Western
Of course, these boots must be worn in their classical origin. Style them in a "western" way, by pairing them with a little black dress and a stylish scarf tied in the front of the neck. And you can't forget to add that cowboy hat!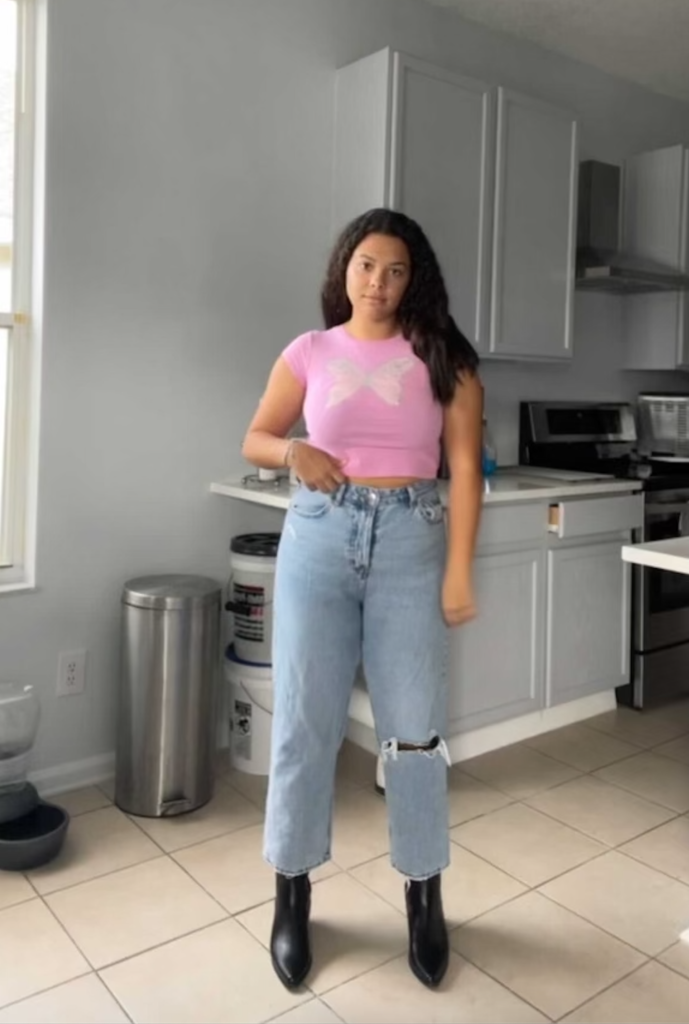 Baby Tee and Mom Jeans
Cowboy boots, a pair of Mom Jeans, and a baby tee are the perfect combo for a night out with friends. CF community member, Larissa Ramos, wears this combo — pairing her ripped mom jeans with a bright pink crop top and black cowboy boots underneath the jeans. This is a great look that could be worn in future Instagram posts!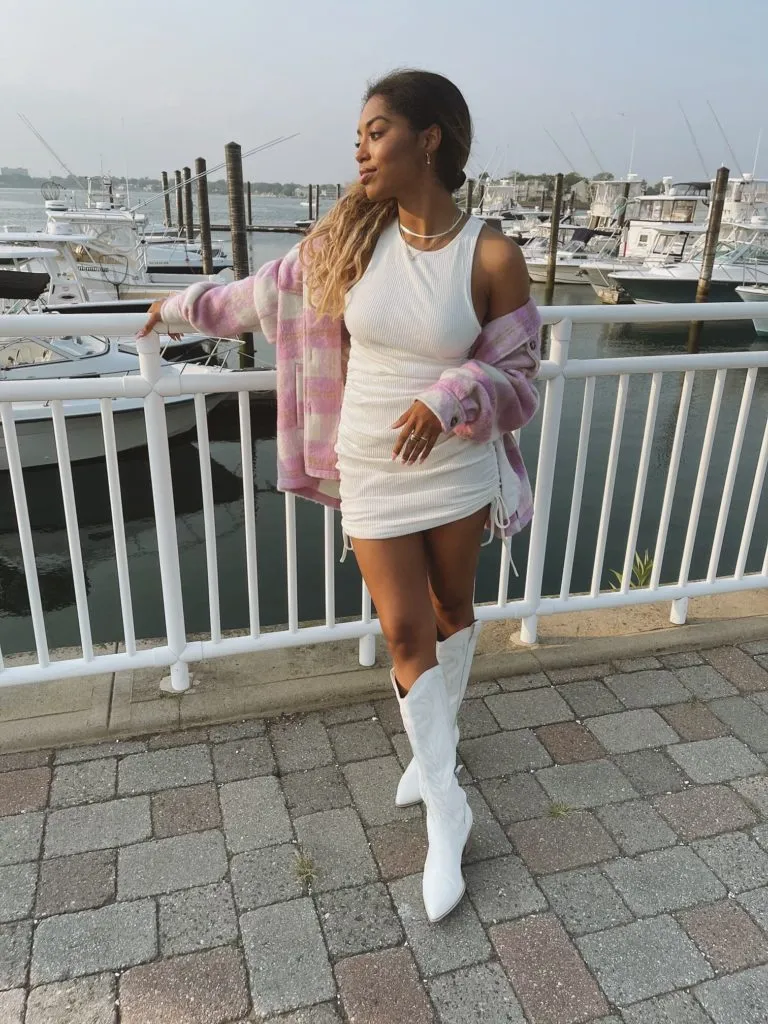 Casual Dress and Flannel 
Cowboy boots don't need a special occasion to be worn. CF community member, Allureriah Conover, created this quick casual look pairing her boots with a dress and flannel combo. Her white knee-high cowboy boots are worn in a subtle way to create the perfect casual look. 
Though cowboy boots are the latest internet fashion trend, I believe this one will stay for a long time. No matter what style or what outfit is worn, cowboy boots will always be the perfect shoes to jazz up your look. These boots need no event to make a strong fashion statement — the possibilities are truly endless!
Featured photo by @allureriah