Spring might be a few months away, but as any college student knows, time flies, and we'll be packing up our winter coats in the blink of an eye. That means it's never too early to start thinking about upcoming fashion trends and which ones you'll try in 2022.
Of course, no look is complete without a handbag; the right style can take any outfit to the next level (while keeping your phone, wallet, and other must-haves close by). So, what bags will be trending this spring? We've rounded up eight trends to expect, as well as a few of our favorite, affordable picks from Amazon.
1. Bucket Bags Are Back
Looking for a classic purse that feels modern? Add a bucket bag to your collection! These functional, stylish handbags have been in and out of the fashion spotlight over the years, and designers brought them back to the runway for spring 2022. You can find them in a wide range of colors and silhouettes, but expect to see small, structured styles everywhere in the new year.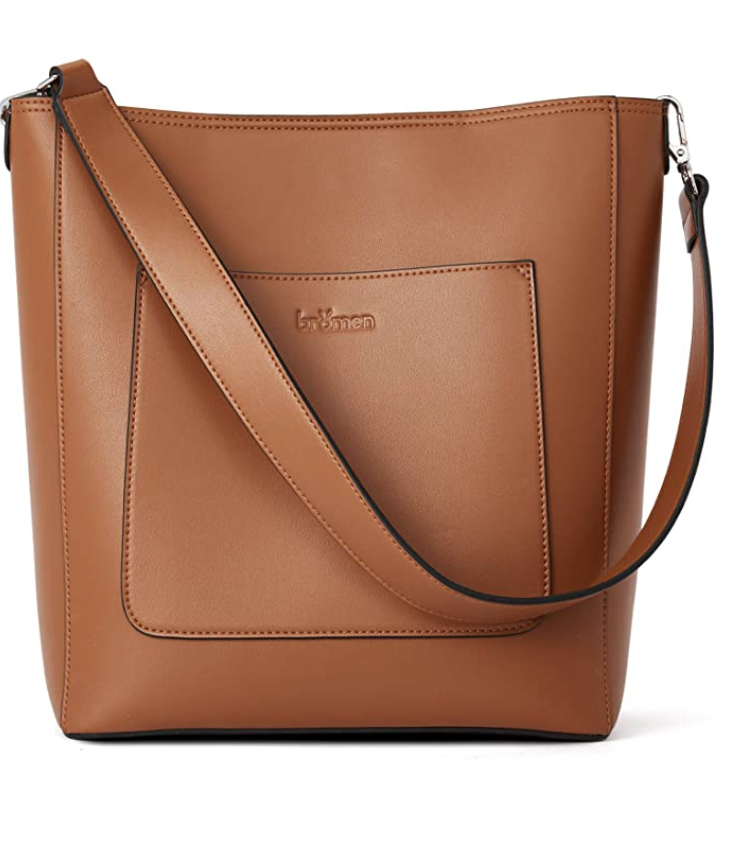 CF Pick: BROMEN Shoulder Bucket Crossbody Purse, $60
2. Workwear for Everywhere
Maybe it's because so many of us have been working and learning from home for the past two years, or maybe it's because the preppy aesthetic has been all over TikTok and Instagram. Either way, workwear-inspired bags will be back and trendier than ever in 2022. From modern briefcases to sleek laptop totes, this style is all about classic colors, structured silhouettes, and functional details, which we've seen in spring collections from major designers. The best part? These bags can go from your internship to your weekly BFF dinner with ease!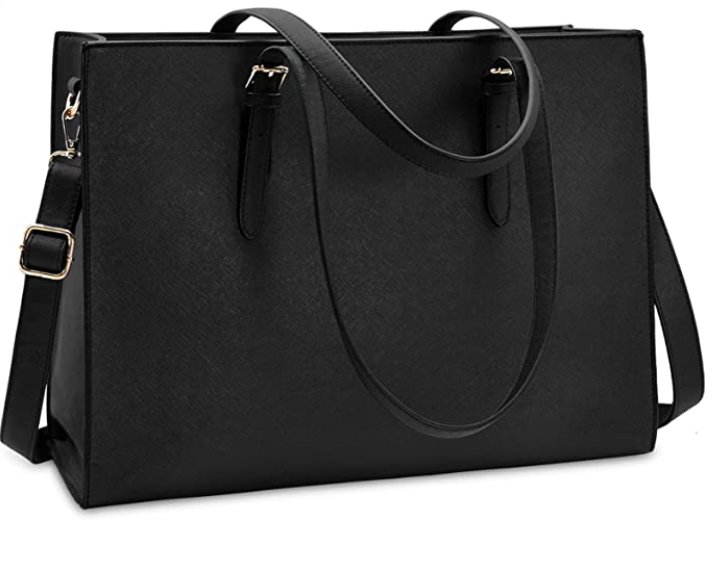 CF Pick: NUBILY Laptop Bag for Women, $40
3. Statement-Making Cylinders
Handbags will take on a new shape this spring, and we can't wait to get on board. Statement-making cylinder styles are expected to be the next "it" bags in 2022, with big-time labels incorporating the accessories into their spring collections. Snag your favorite cylinder bag now – you'll definitely want one in your closet when the new year rolls around!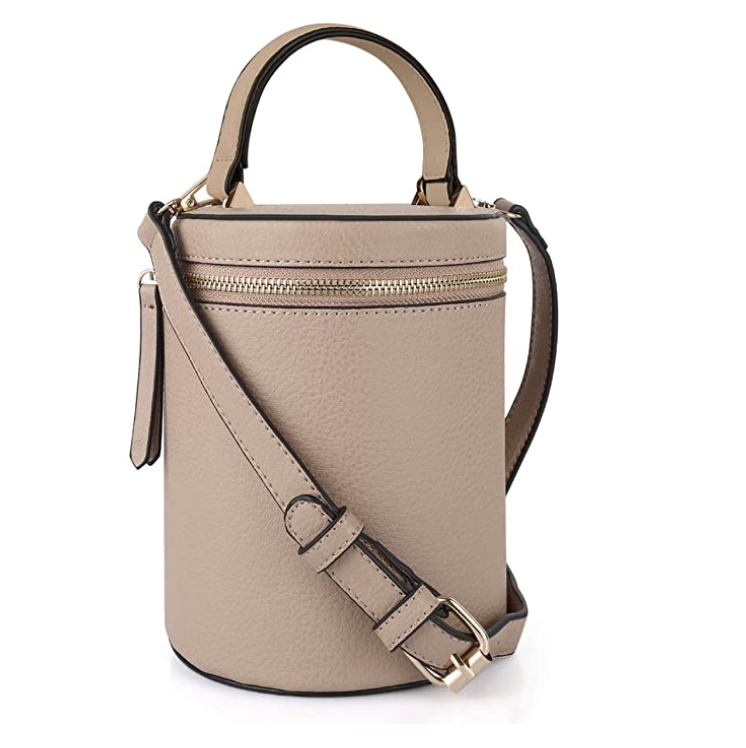 CF Pick: OLIVIABYKY Bucket Cylinder Bag, $26
4. Layered Looks
You've rocked layered sweaters, shirts, and outerwear, but have you ever tried layering your bags? Now's your chance to test this look, which was all over the runways for spring 2022. Start by choosing a large tote, then grab a smaller shoulder bag or clutch to bring along, too. You can go with coordinating shades or pair a bright, bold bag with a smaller, metallic companion.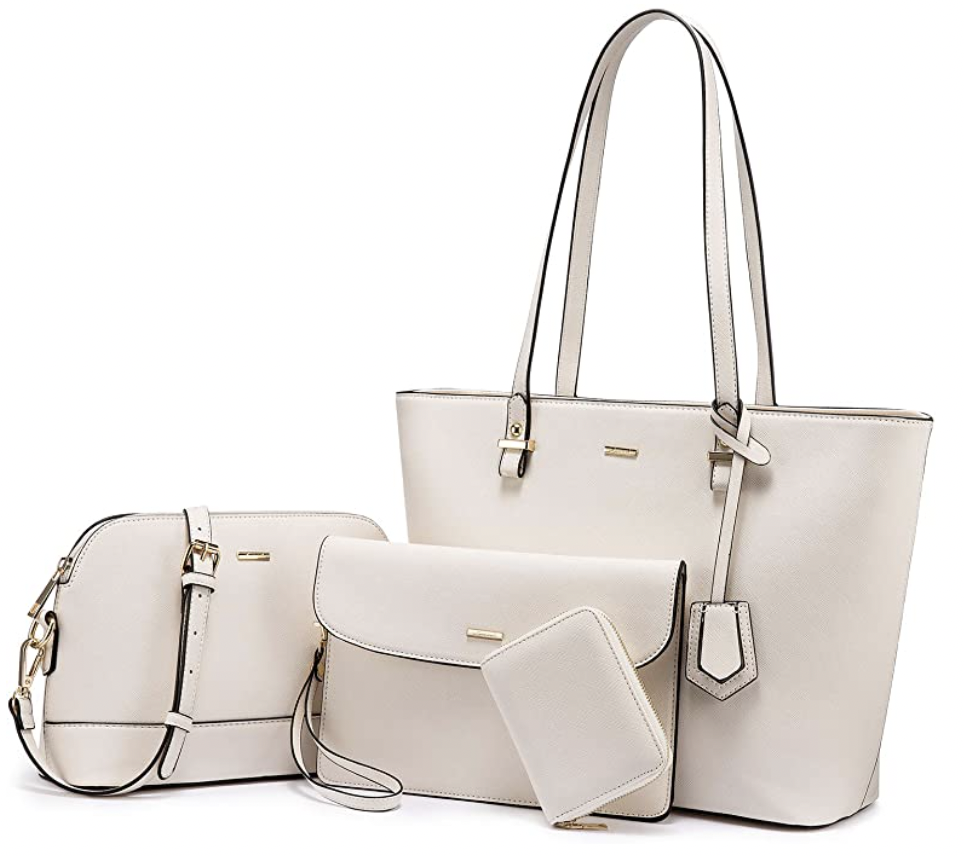 CF Pick: LOVEVOOK Three-Piece Purse Set, $36
5. Oversized Everything
Micro-bags have had their moment over the past few years, but in 2022, bigger is better. Oversized designs will be everywhere this season, with high-fashion designers each offering their own take on the trend. Whether you're commuting to your internship or sitting in class, a large tote or hobo bag is a great way to store all of your stuff while looking put together.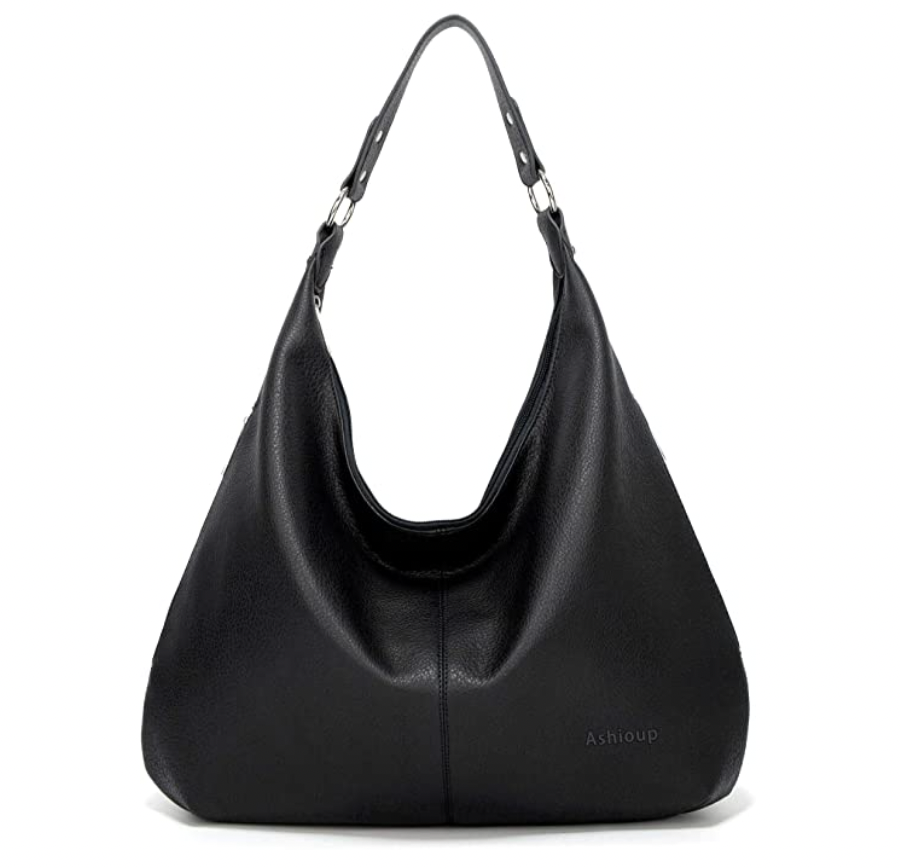 CF Pick: Ashioup Women's Tote Bag, $22
6. A New Take on the Classic Clutch
What do weddings, formals, and dinner dates all have in common? They're the perfect chance to style your favorite clutch! However, this spring, the fashion world is reimagining the classic clutch with a look that's larger and chunkier (while still fitting in your hand). Did someone say more room for on-the-go essentials? Yes, please.
CF Pick: ZLMBAGUS Women Vintage Flap Tote, $29
7. Shoulder Bags With Structure
You can never go wrong with a shoulder bag, but this season, you'll want to opt for something sleek and structured. "This style has been gaining a lot of popularity for the last few fashion seasons, and it's going to be one of the most popular bags going forward into 2022," says fashion TikTokker, Meytal (@stylehard).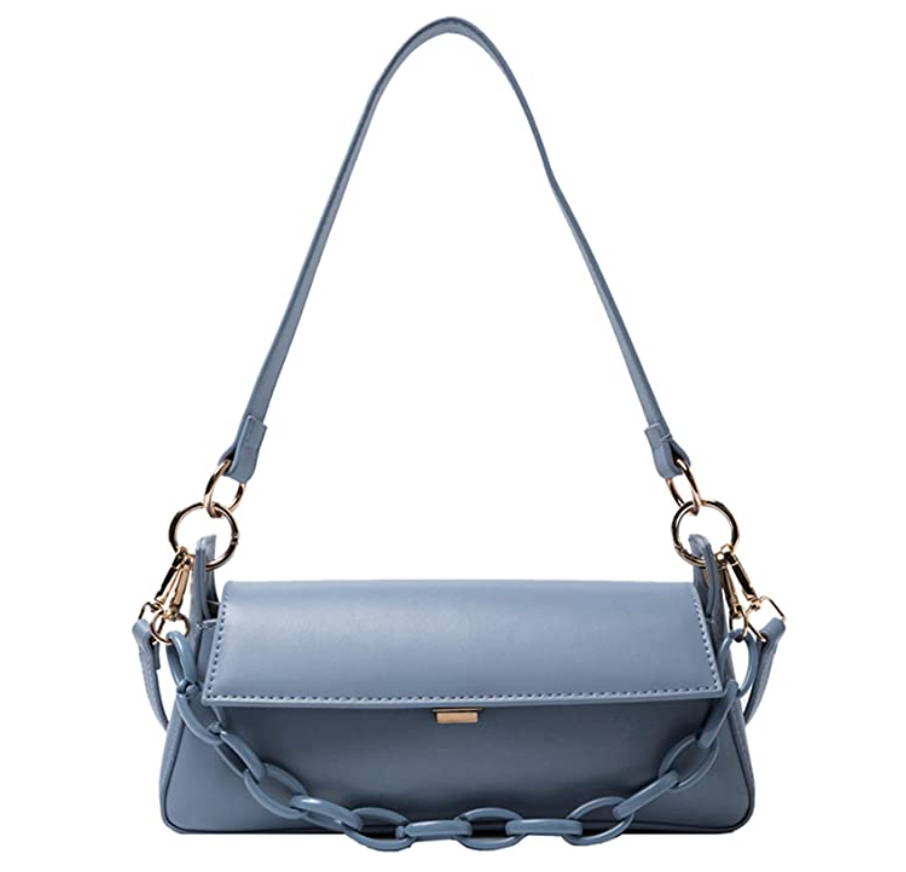 CF Pick: GRACE KARIN Shoulder Bag $20
8. Breezy, Beachy Textures
If you're anything like us, you probably start dreaming about warmer weather as soon as spring arrives. While beach days might not be possible until summer depending on where you live, you can still channel a coastal vibe with textured handbags. From macramé to crochet, these handbag styles are perfect for all of your springtime outfits – and you can rock them into the summer months, too!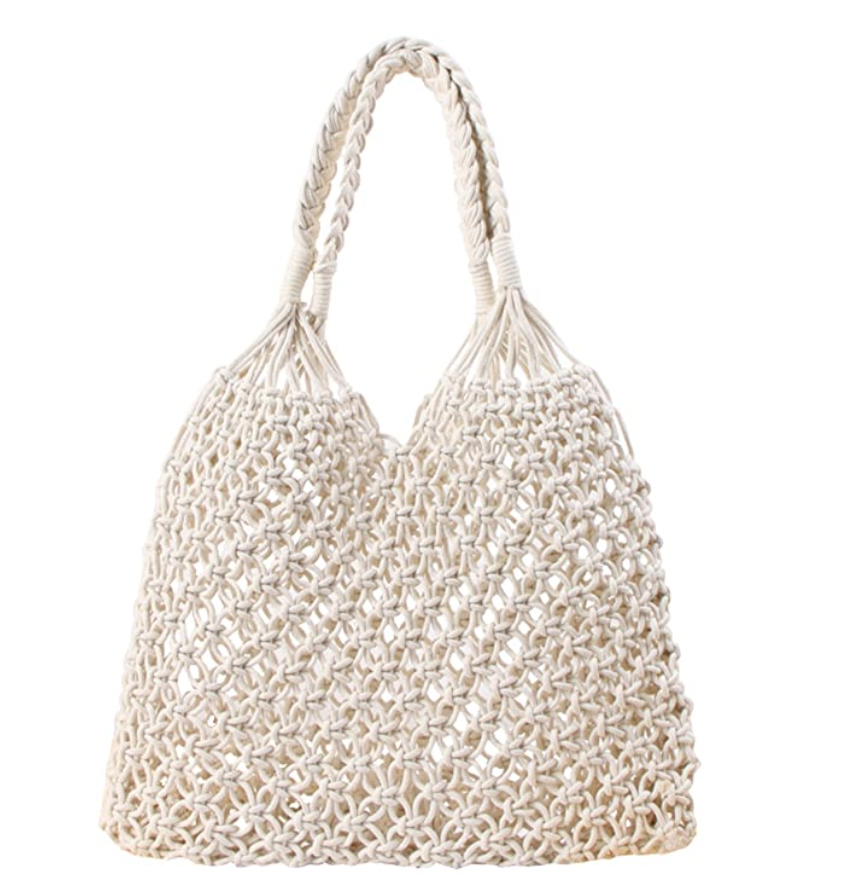 CF Pick: Sheliky Braided Handbag $17
We can't wait to see how you incorporate all of the upcoming trends into your personal style! Want to stay ahead of the curve? Get all of our spring handbag picks in just two days when you shop with Amazon Prime Student!
As an Amazon Associate, College Fashionista earns from qualifying purchases.