Have you ever spent hours the night before an interview searching for what to wear, only to settle on jeans, a white tee, and the same blazer you borrow from your roommate every time? This is such an easy way to discourage yourself from the opportunity to come and fill your mind with worries, when you should be rocking your introduction instead. Interview outfits can communicate who you are, what you wanna be, and how fit you are for the job. Though not to be taken lightly, professional outfits can be complete no brainers that allow you to focus on what really matters in an interview. These are my six favorite ways to spice up an interview outfit that you can use to bag that dream job!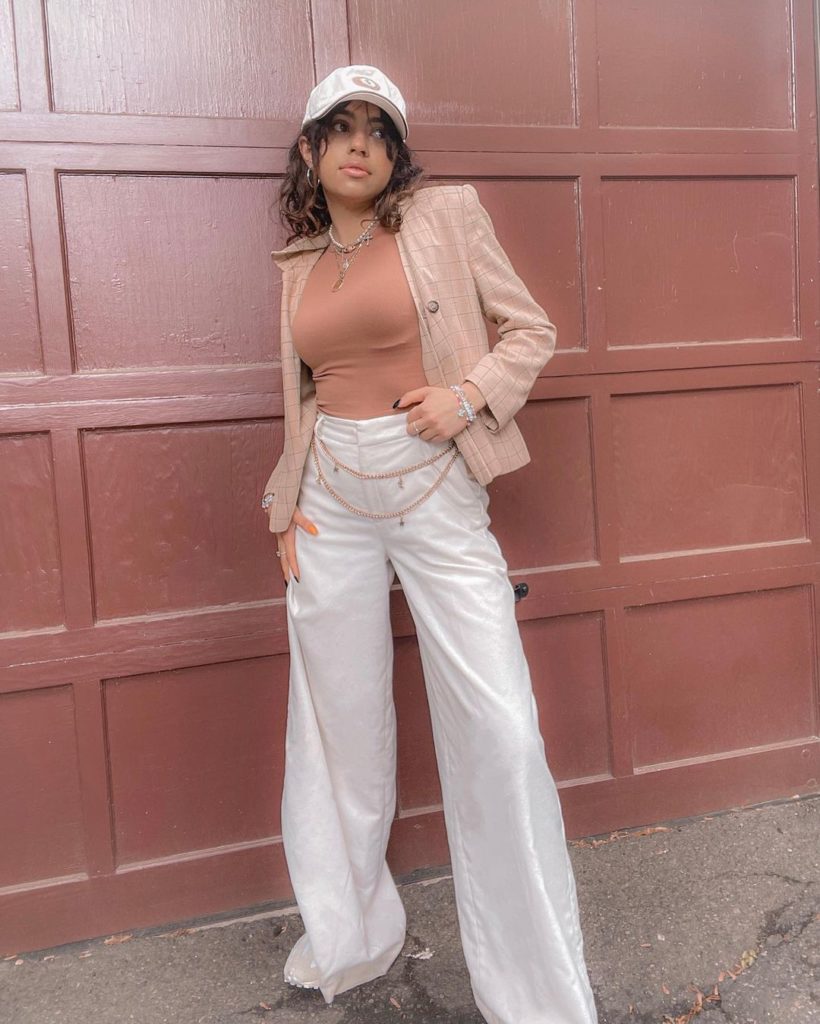 Swap out Your Skinny Jeans
I know dark, high-waisted skinny jeans are a staple in anyone's closet. I've worn them plenty of times to interview myself, so take it from me when I say there's options that'll make you feel much better. We're talking about upgrading our outfits right? Your skinnies will always be there, but are better suited for working days on the job. Swap them out for a more eye-catching piece that'll add visual interest to your silhouette. Think paper bag trousers, a structured maxi skirt, wide legged pants, or a printed flowy skirt. Chances are, the rest of your outfit can remain the same and this easy swap will be a testament to just how stylish you are.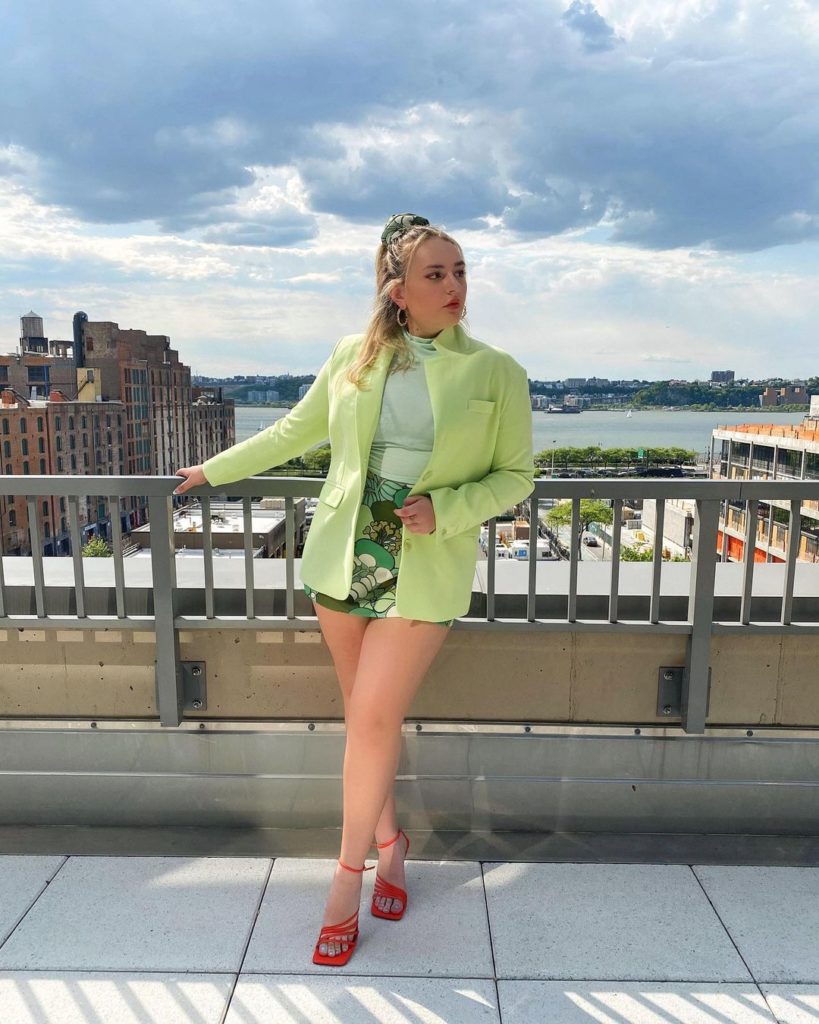 Find Your Interview Shoes
It's been said that the first thing a person notices about you are your shoes. In situations where first impressions are the only ones you have, you want to make sure you have a go-to interview shoe to base the rest of your outfit off of. I'm not talking about your typical black patent heels and don't you dare reach for those nude pumps from your high school prom, either! The ideal interview shoe is sleek, versatile, a little sexy, and most of all, comfortable. Ankle straps will be your most comfortable friend, and be sure to avoid cute but frustrating lace ups that may slip down throughout the day. Go for a solid color in the heel height you're most comfortable in with a detail you're in love with. Anything that makes you stand out is sure to rake in compliments and get your confidence soaring. And remember, whoever said that open-toed shoes aren't professional was seriously disturbed! Try pairing some kitten heeled sandals or peep toe heels with a cute skirt and live up to your fantasy Bradshaw look.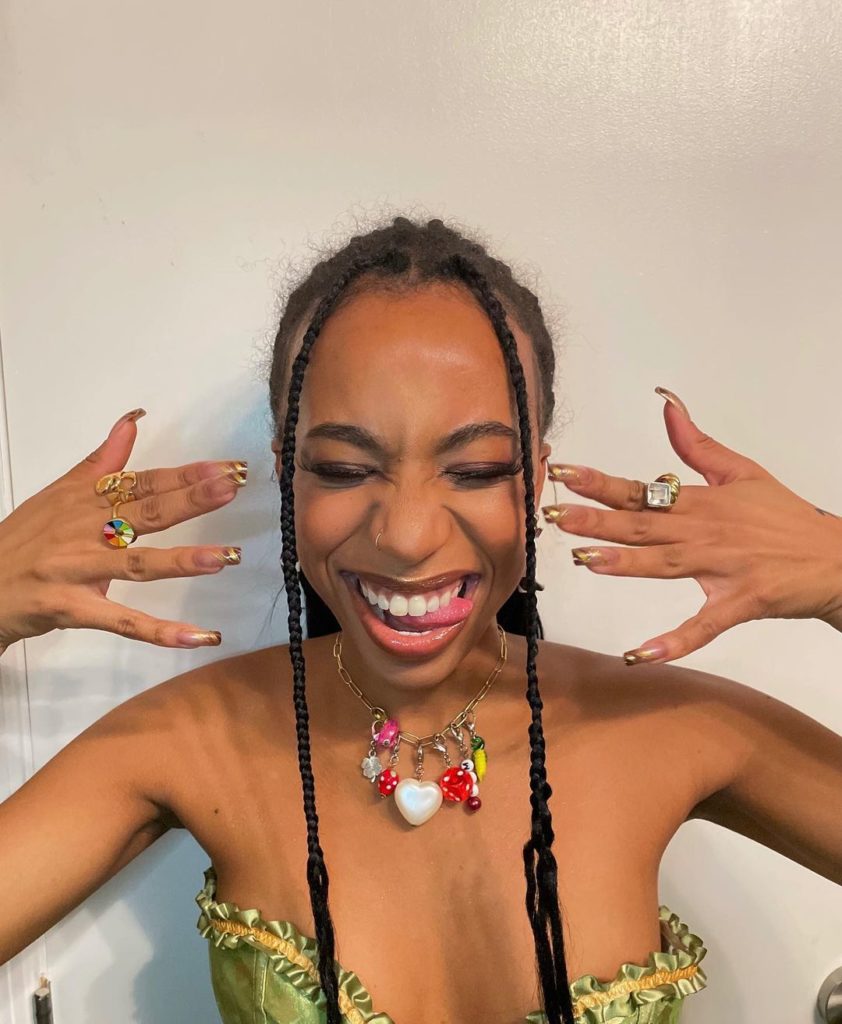 Express Yourself with Statement Jewelry
This has been one of my favorite tricks for zoom interviews and video calls, because when there's only so much of yourself to show, you want to make sure you do it in the best way. In most zoom calls your shoulders up is all you can see, so why not take advantage of the obvious opportunity to show how awesome your accessories are? A pair of big earrings, or an interesting necklace will frame your face, and keep your interviewers attention on you. My favorite picks are kitschy, oversized, glittery, and fruity pieces. You're guaranteed to put a smile on someone's face with a fun pair of earrings.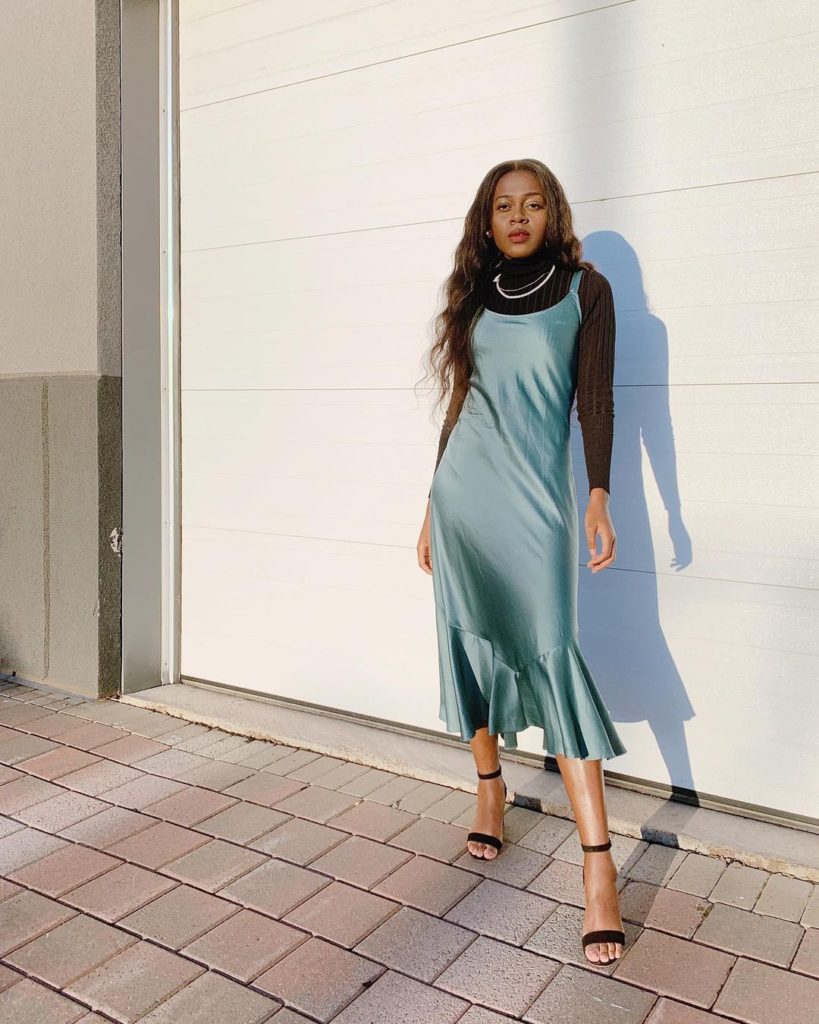 Wear Something that Makes You Feel Hot!
For this tip I want you to take inventory of what you reach for when you want to go out. Confidence and feeling sexy go hand in hand, and you can leverage that confidence in an interview when you really need it. This could be a dress that hugs all the right places, a full face of makeup, or a push-up bra that gives your look some more va-va-voom. These are commonly frowned-upon items in a professional world, but it's time to change that.
Add these items into your work wardrobe by pairing them with juxtaposing pieces. For example, if you want to wear that curve-clinging dress, pair it with an oversized blazer and sensible heels to make it more casual. You will appear well put together, and the immaculate fit of the dress will add a polished refinement to the combo. It's effortlessly chic. If you want to wear that lingerie with extreme push-up powers, try a silky button down that won't cinch at the buttons with the added volume.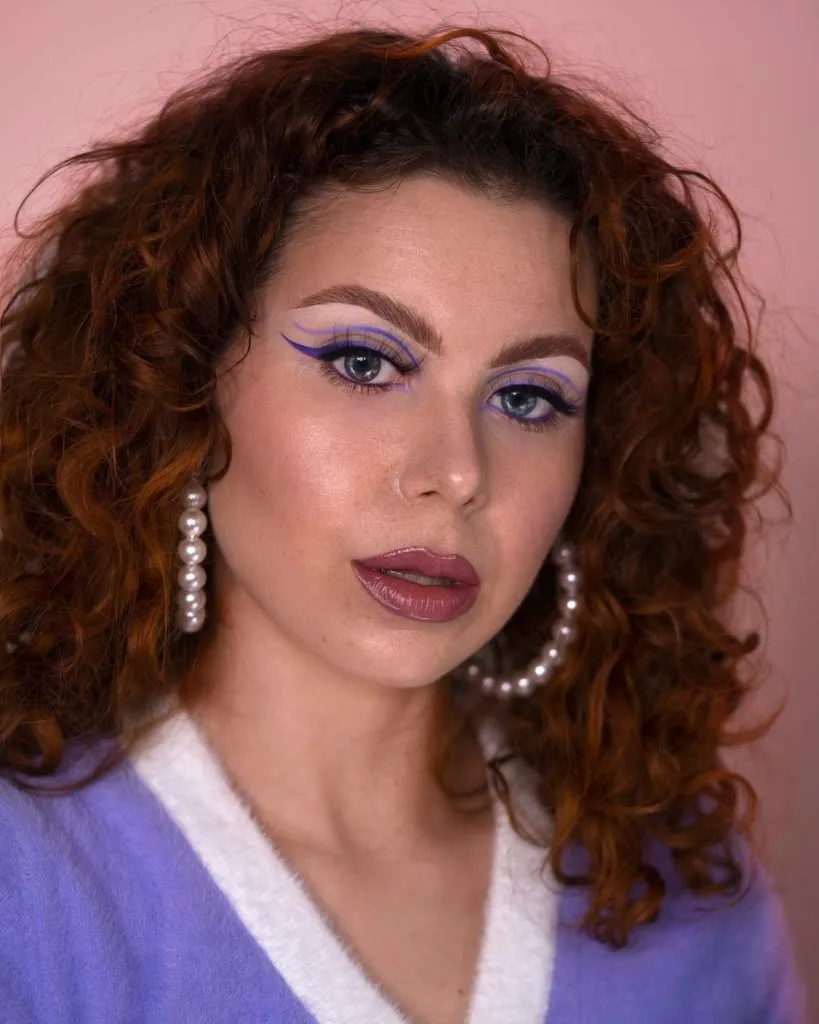 Go All Out with Makeup for Video Interviews
Long gone is the reign of  "the natural look" in workplace makeup, and fashionistas everywhere are making the switch to bright lids, lips, and dewy highlights. The work-from-home age is the perfect environment for you to give this trend a try for your next one-on-one. Grab some colored liners, blush, and lip glosses because we're going totally '80s in 2021. Have fun with your look and experiment with bright color combinations! Pair your look with an outfit of well-tailored basics. Your interviewer will immediately be drawn to your bright eyes and smile, making this an extra special touch for video interviews.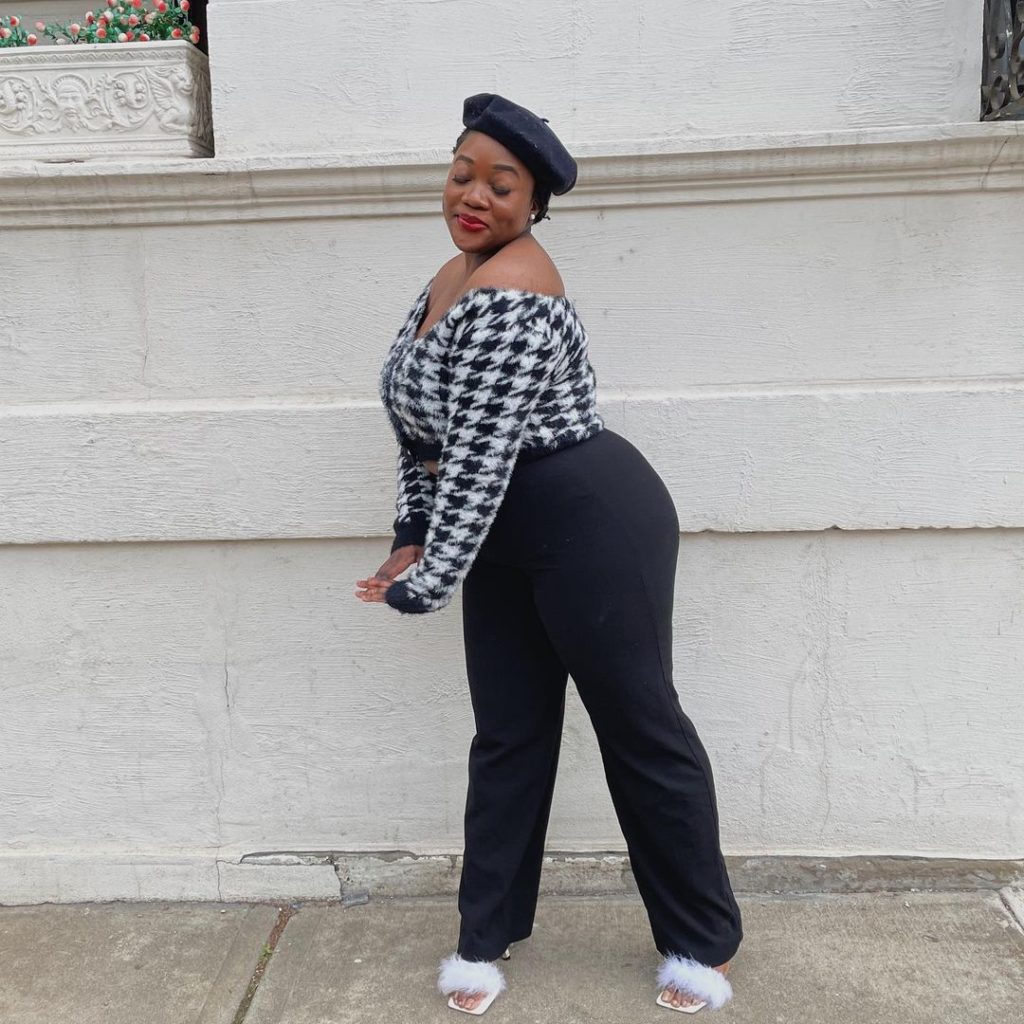 Master Monotone Looks
Nobody questions if the girl at the coffee shop in a full lilac outfit has her career together or not. You just know that she does. And honestly, monotone looks are totally easy once you get the hang of them. As long as the colors and textures mesh well, the shades and tones don't need to match. Start with simple colors like nude/brown, or go with your favorite color so you'll feel super happy wearing it. Experiment with styling duo-tone outfits like green and pink, orange and red, or black and white for even more options. Cute accessories make the outfit, and don't always have to be in the same shade to be perfect for the look.
 Who you are will shine through to your interviewer regardless of what you're wearing, so own who you are from the inside out, and wear the things you love. Think about it, when you wear what feels good, you're too caught up in how great you look to wonder about what someone else is thinking about you. That's the kind of confidence you deserve when you're heading into an interview.
Featured photo by @nayelizabethh