Getting involved on a new campus can be stressful. As students, there is already a lot on our plates from living alone to classes to working, but joining clubs doesn't have to be a challenge! Think about it as leisure rather than work, and join clubs that fulfill your personal interests.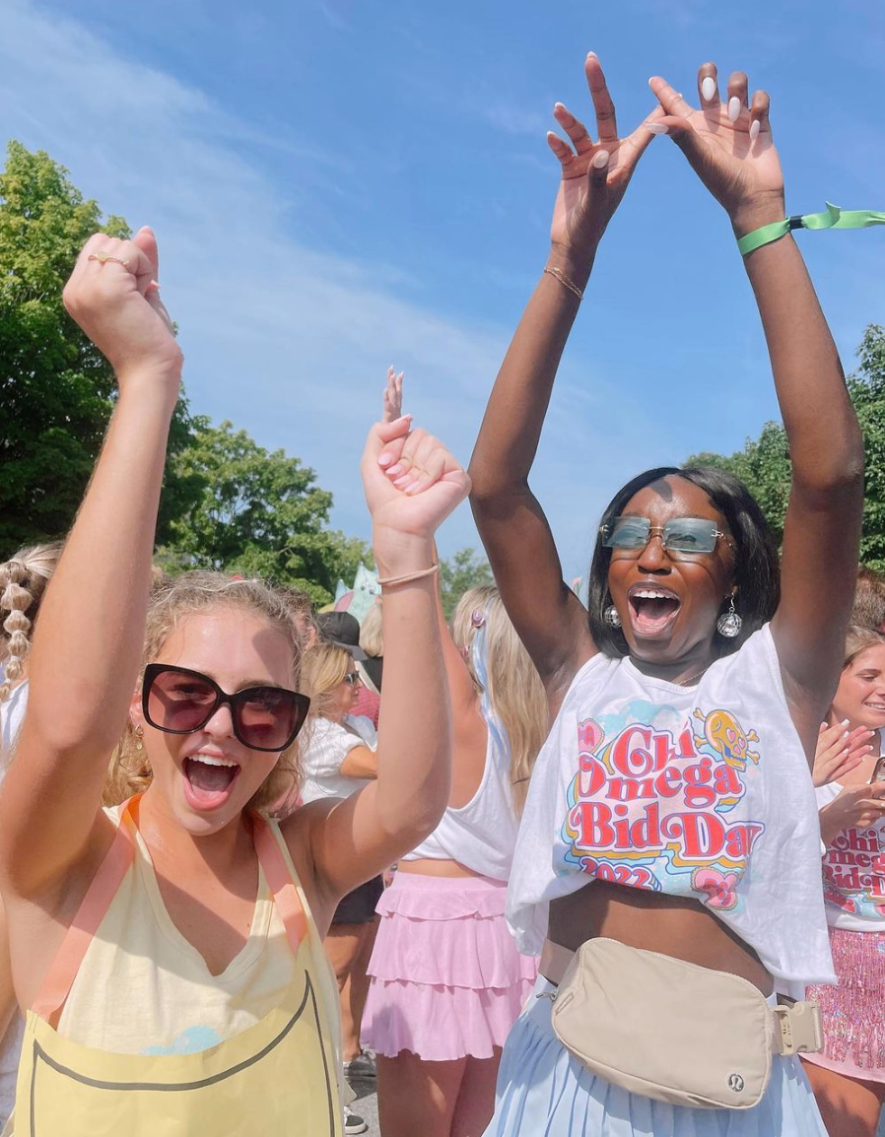 Where to Start
First of all, you should think about your interests. What are you passionate about? Is it fashion? Maybe writing? Sports and exercise? The environment? Whatever it is, there is most likely a club for that (and if there isn't you can always start one).
Student organizations connect you with other students, as well as potential opportunities or internships, so the biggest things to consider are what you want to gain from your time involved, as well as the opportunities it will give you.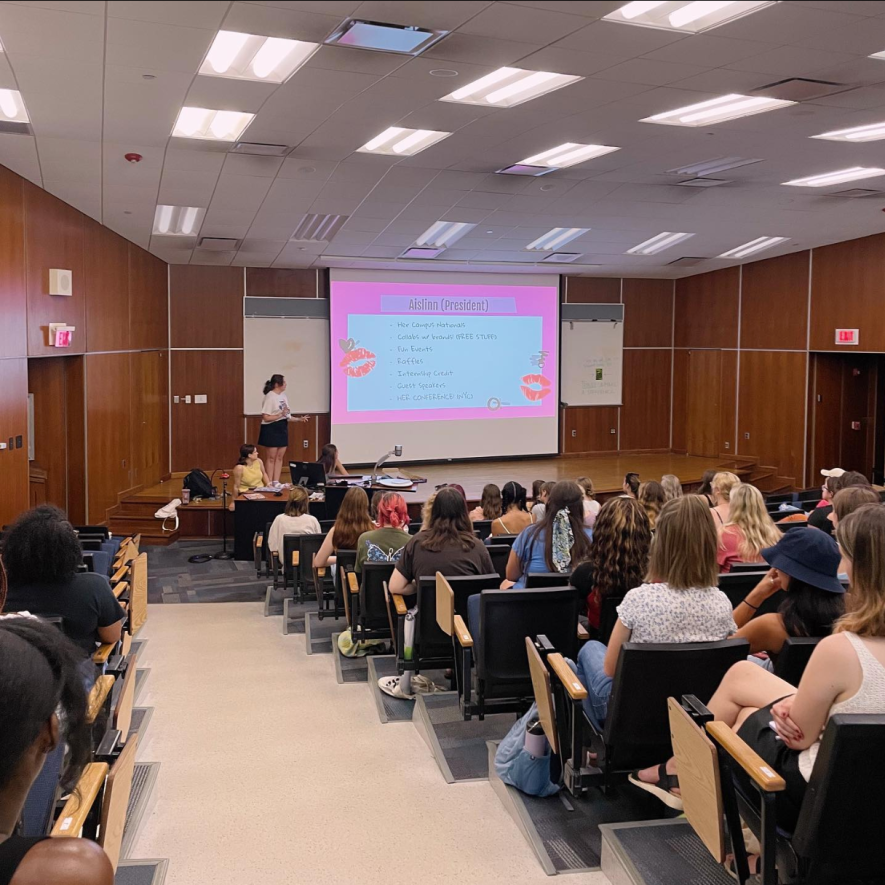 Activity Fairs
Most schools offer some version of a welcome week, and while it is aimed towards the new freshman, that doesn't mean you can't go as an upperclassman! Most of these first week activities include an event where organizations promote why you should join their group. Whether that be clubs unique to your school, fraternities/sororities, athletic teams or on campus jobs, everyone wants you on their team. Activity fairs are well promoted, both on social media and in person so you are bound to find information whether you seek it out or not.
Seeing all these groups may be overwhelming, especially if it's one after another, so make sure you take what they give you! It could be an outline of some events free of commitment, their mission statement etc. but make sure you have something to reference later for when you are thinking about all the paths you could take.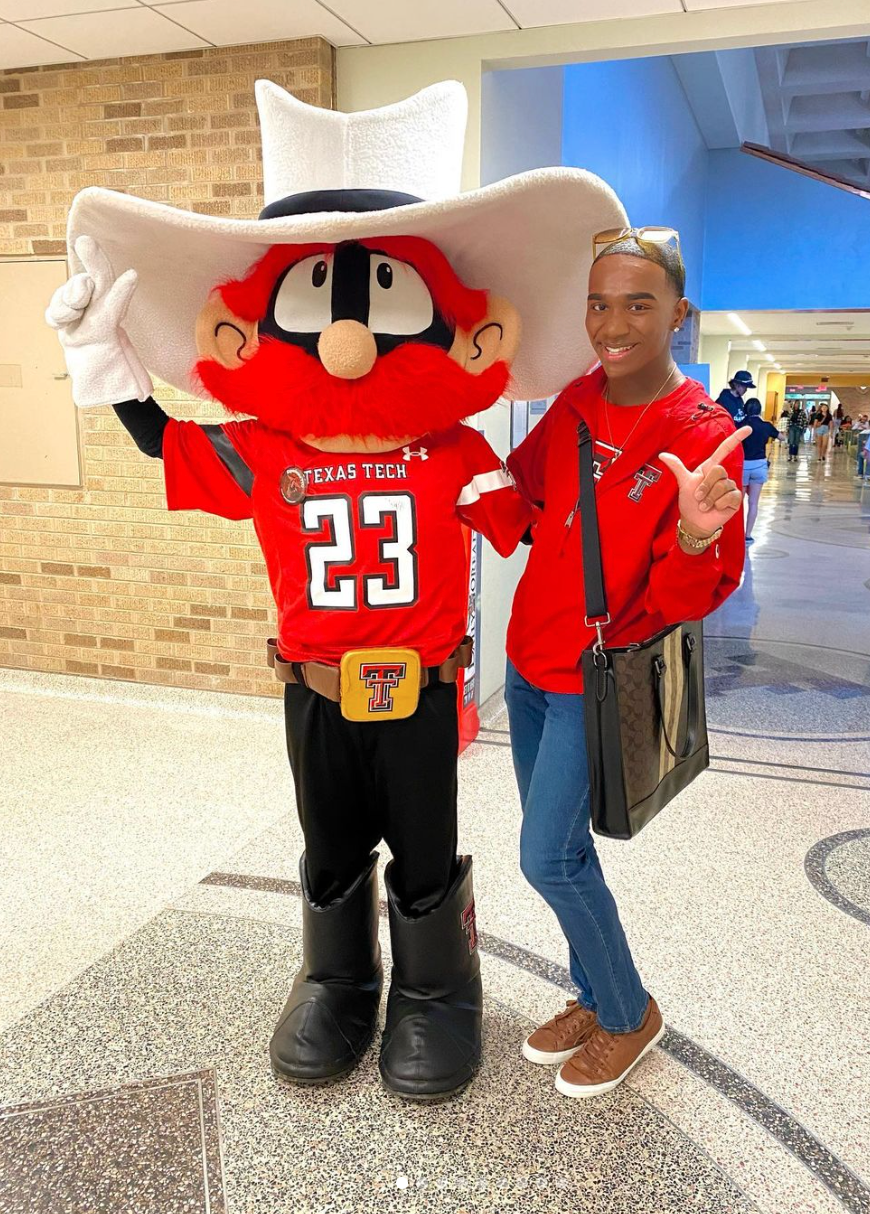 Later in the Semester
So it's the middle of the semester and you're now ready to join? That's also completely okay, lots of clubs don't have a hard start date, and even if you can't become an official member until the start of next semester, a lot of clubs welcome people to try them out before paying. Clubs still want you a month into the school year, so don't feel like you have to rush into things! Worst case scenario, you can always join next semester.
There are also typically promotional events for organizations all year long, whether they are held by your university or the club itself. Certain guest speakers or events may be more publicized, as they could draw in new members.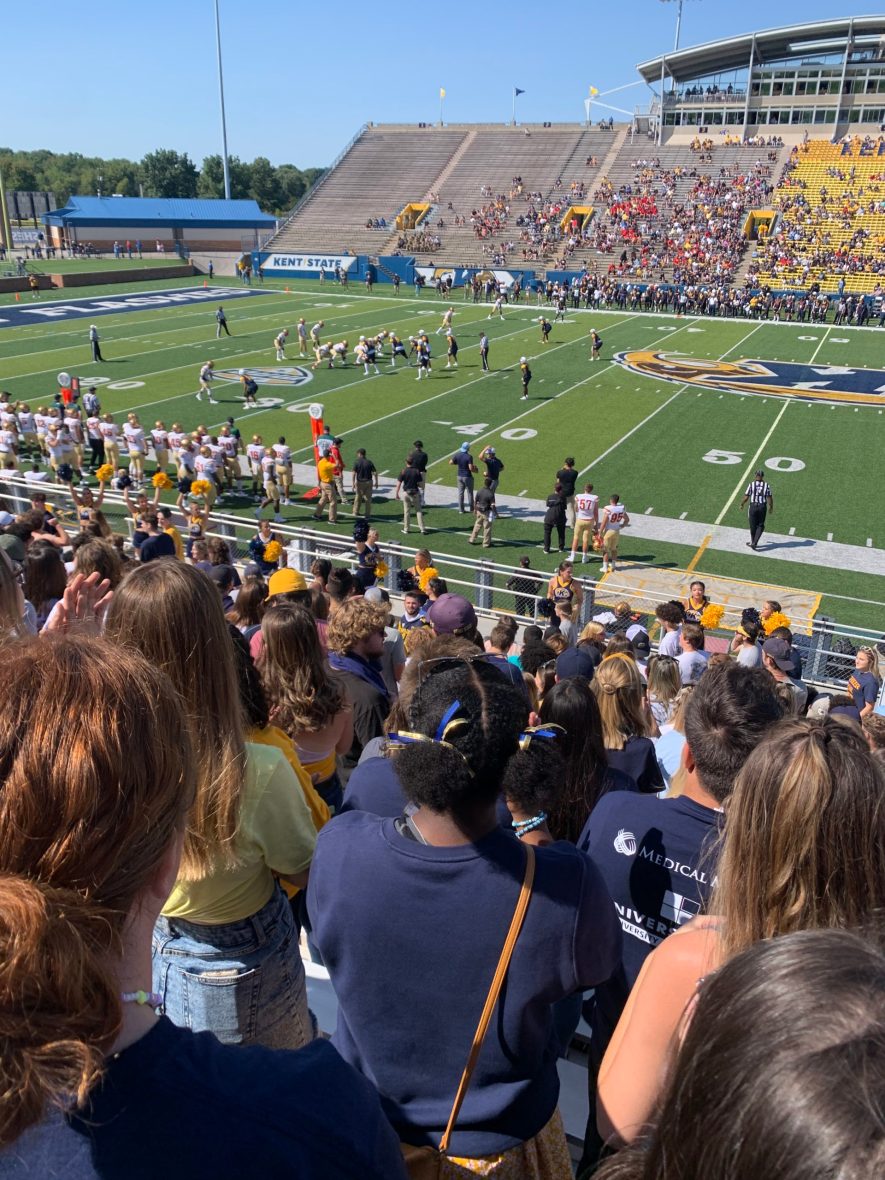 Sports Games
You've heard it before, but one of the easiest ways to meet people and find organizations you may be interested in is going to sporting events. If you go to a bigger university, there's bound to be a crowd, whether it be for football, hockey, basketball or baseball. They're a great way to meet new people, even if sports aren't necessarily your thing, some people are there for the atmosphere, some for the team and some are around for the band at halftime.
Football games are a great way to get into the spirit of things early on, especially around homecoming. Aside from the game itself, there are extra events going on around campus. One of the best parts of going to your home games is that it's free of charge, so why not give it a shot and meet some new faces!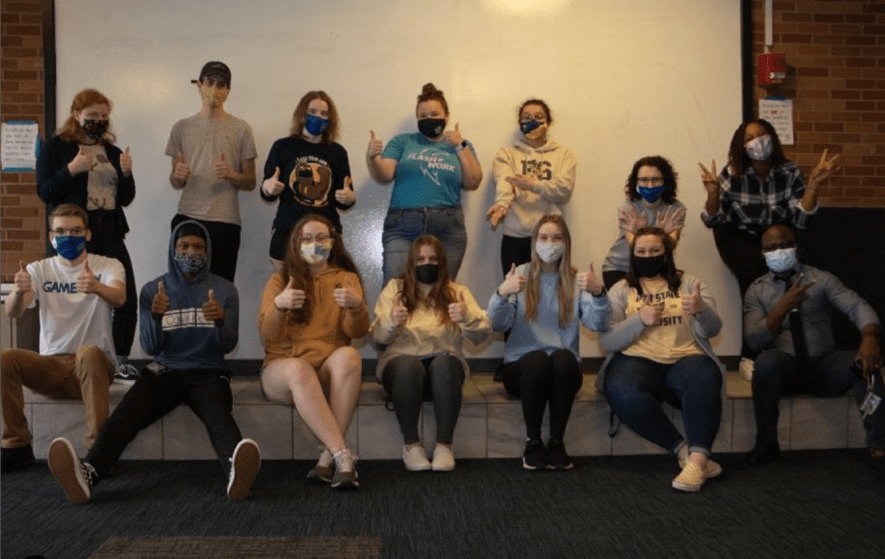 On Campus Work
An on campus job is a direction many students go, as they live nearby and need to make money. While this is a job and less of a leisure activity, it will expose you to the behind the scenes of certain departments within your university. That being said, because it is a job you will be getting paid for your work, rather than doing most club work free of charge.
Working on campus can be a desk job, resident assistant, the library, dining services, tour guide, etc. and it will allow you to connect with new students, both with common interests and differences. As a resident assistant and a student librarian, I met so many different majors and grade levels, many of which I never would have run into otherwise.
Finding Your Niche
Still trying to decide what direction you want to go in your free time? One of the things I had to figure out was whether I wanted to join a variety of groups or if I wanted to go more specific towards my major. In the beginning, I definitely stuck to my major and joined most of the fashion clubs on campus, but as I got more comfortable with my surroundings and learned more about the campus, I began to branch out more. You'll naturally fall into one of the paths, but that doesn't mean you're stuck.
College Fashionista has you covered with four types of organizations you could be involved with. Of course, these aren't your only options but rather a few directions to get you thinking.
Athletics
Playing sports doesn't have to end in high school, but you also don't have to play varsity in college, but that's why club sports exist! Club and intramural sports have far lower stakes, while also giving you more free time than
Not interested in being on an athletic team? Most colleges offer exercise classes, which are usually free of cost. Rather than have practice times and games scheduled by a coach or the whole team, you can choose when you want to work out, whether it be more than once a week or every couple weeks. You don't have to sign up every week to meet people or stay active, but if it is something that benefits your well being, go for it! You're bound to meet someone who shares your interest in working out.
Join a Sorority/Fraternity
Lots of college freshmen go Greek, and most schools have it. While some schools have a larger population than others, most have something. Rushing usually happens early in the semester and is in both the fall and spring. Something I realized recently is that you don't need to be a freshman to rush. So don't feel pressured to know right away, you can think about it for an extra semester! Sororities are both a great opportunity to meet new people from all classes and majors, as well as getting involved in your community. Along with that, there are elections for board positions yearly, allowing you to gain experience in a leadership position and potentially find your niche in the leadership world.
If regular Greek life isn't for you, there are also chapters that fulfill other interests. Whether that be business, science or honors college, there might be something for you! This makes the philanthropy events more specific to your future plans, allowing you to interact with leaders in the industry. Along with that, these organizations tend to be co-ed, which allows for a different experience than the typical gendered Greek life.
Campus Chapters and Representatives
Maybe rather than joining a fraternity/sorority, you would rather become a part of a different national chapter. There are a few out there, such as Her Campus and College Fashionista, but your school may offer more! These chapters are a great way to get involved in similar ways Greek life allows, but with less pressure. There is usually a cheaper fee that goes with it, and each chapter is dedicated to something specific.
Another route you can look into is being a campus representative. This would mean you work with a specific brand (or multiple brands) promoting their products on social media and on your campus. And this isn't only for fashion majors! Companies like Samsung are looking for representatives as well. For more ideas on brands you could work with, check out this article on College Fashionista.
School Magazines/Newspapers
If your university has a journalism program, there is almost certainly a form of media that goes along with it. Even if there isn't, most schools have some version of publication. Media can be anything, from print to digital to written to heard to artistic etc. You could get involved in any way, whether it be writing articles for the newspaper or having a weekly radio show with a couple friends.
And you don't have to be a writer! The first thing that comes to mind with written content is the writing itself, but there is always a team behind it. Editors work with the writers, designers create the layout and make everything look appealing, illustrators and photographers provide imagery, PR and marketing run business and get money for everything, and social media has to be managed by their own team! So if you have an interest in any of those things, you might want to look into your campus media organizations.
No matter what you hope to gain from your college experience, being involved in student activities can do everything from help you succeed academically, push a career forward or help you meet similar people. Joining an organization isn't a permanent commitment either, you don't have to go to every meeting, and you don't need to return every semester. Once you feel like you have gained what you were seeking out, it's okay to leave. If you fall in love with the group, that's awesome! But not every club will be that for every student.
College is for experiencing new things, learning about your passions and coming away from the experience with a different outlook on the future than when you first stepped foot on campus.
Featured image via @foluwadesu. Design by Her Campus Media.