This summer I don't have to work at a fast food place, I am earning money doing something I really enjoy! I work at a retail store as a sales associate styling guests that come in. The perfect job for a young Fashionista! I got the job I wanted and I love what I do. Here are five tips that will help you get the job you want.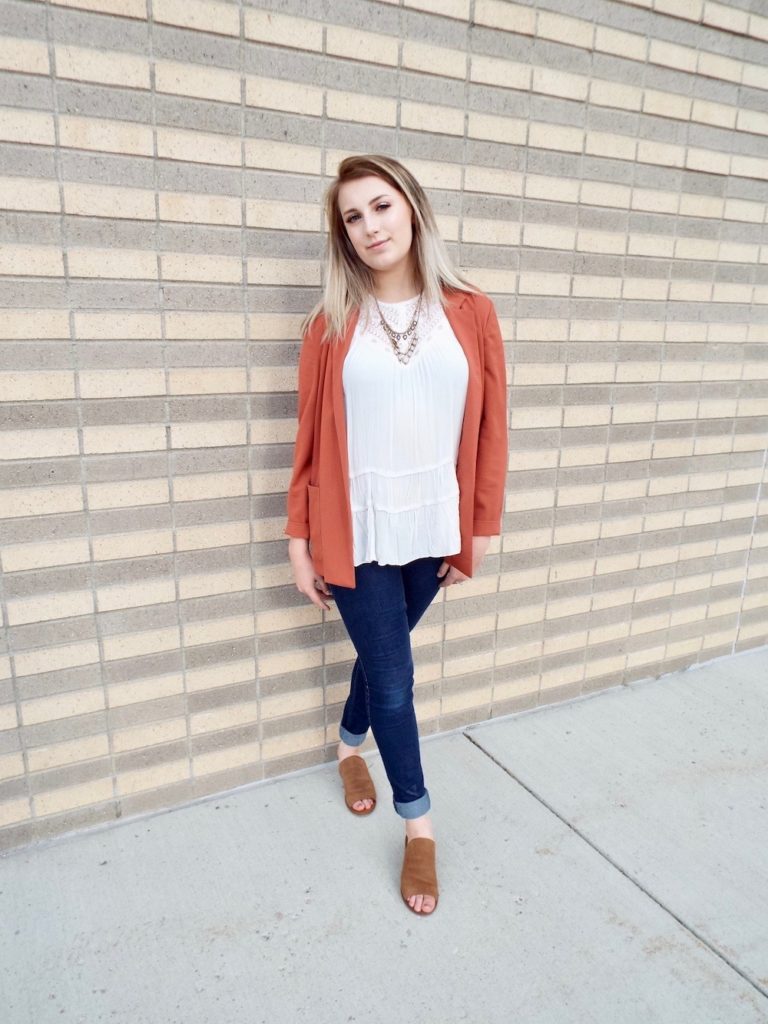 1—Go in.  When you want to apply, go in to the business rather than calling. Introduce yourself to the manager and remember to smile! Let them know you would like to apply, and if they give you an application, see if you can fill it out while you are there. If the application is online, now they know your name and face for when they receive your application. This is more personal and professional than calling and shows the employer you are serious about getting employed there. It also leaves a good impression so they will be more interested in reviewing your application.
2—Follow up. One week after applying, if you haven't been called, go back in to the business and ask to follow up on the progress of your application. Also, ask to schedule an interview. If they weren't considering you for the job before, they are now. This shows initiative and once again that you are serious and eager about being an employee there.
3—Prepare. Preparing yourself for the interview will help you tremendously so you do well. Think of what you will say about yourself and practice how you will reply to interview questions so you aren't at a loss for words in your interview, or stutter out an answer that you aren't proud of. Some common interview questions are: Why do you want to work here? What makes you the perfect candidate for the job? What are your strengths and weaknesses?
4—Be confident. If you don't believe that you would be the best person they could hire, then they won't believe it either. So show the employer you deserve the job by being confident. At the end of the interview, thank them for the opportunity and let them know you are looking forward to a call back about the job.
5— What to wear. If you are applying for a retail job at a clothing store like I did, dress professional but dress to the style and aesthetic of the store. If you have any pieces from the store try and incorporate those into your outfit! I wore a blazer, a high-neck top, a clean pair of jeans, and heeled mules.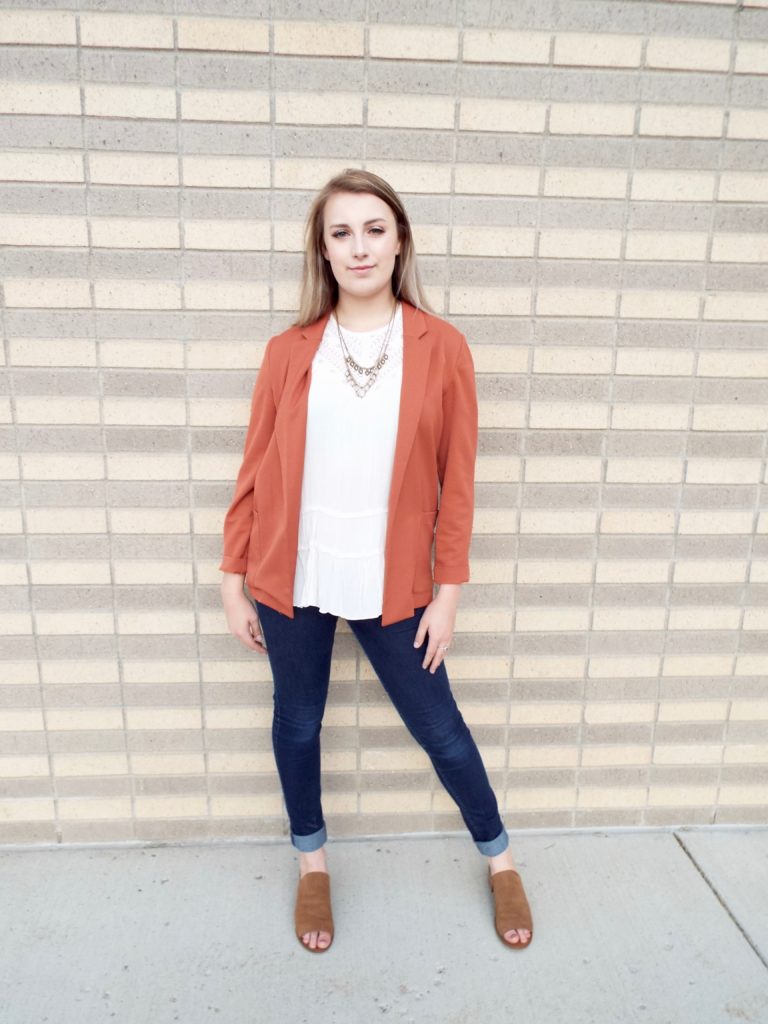 Another outfit that is professional and stylish for any job interview.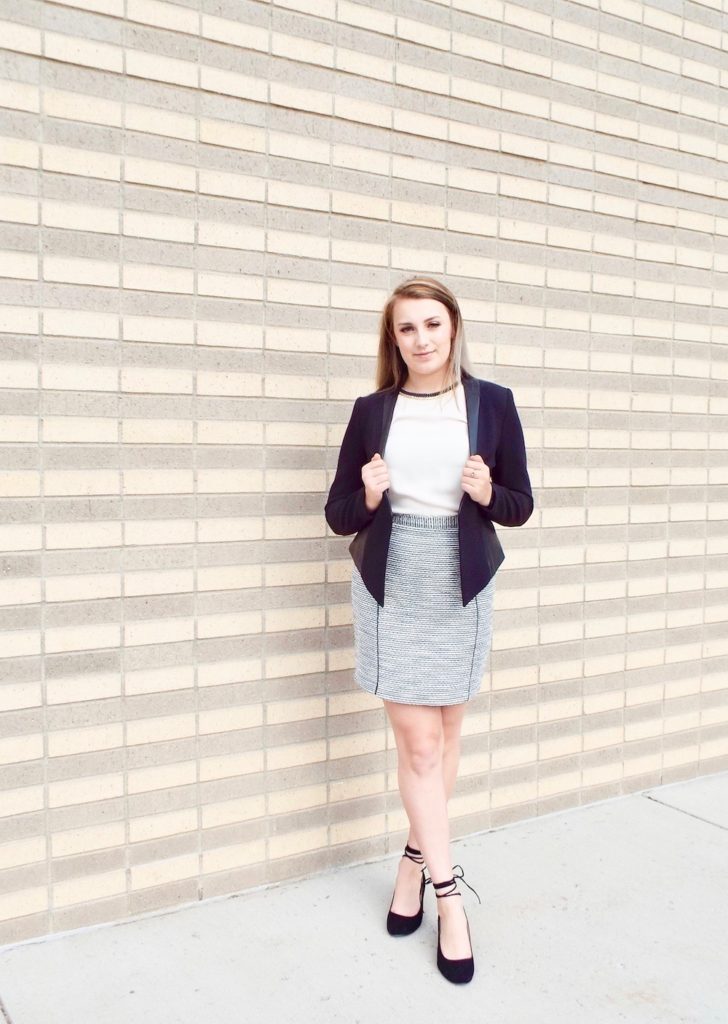 What are some tips that helped you get the job you wanted? Comment below!