If you're as Pinterest and Instagram-obsessed as I am, then you have probably noticed how ubiquitous the humble scarf has become. Scarves are no longer reserved for the likes of Fred and his Scooby Gang, or air stewardesses; they are everywhere, and I am completely in favor. Continue on for my four favorite ways to wear this retro-inspired look. Each iteration of the scarf has it's own specific vibe and voice as a fashion statement.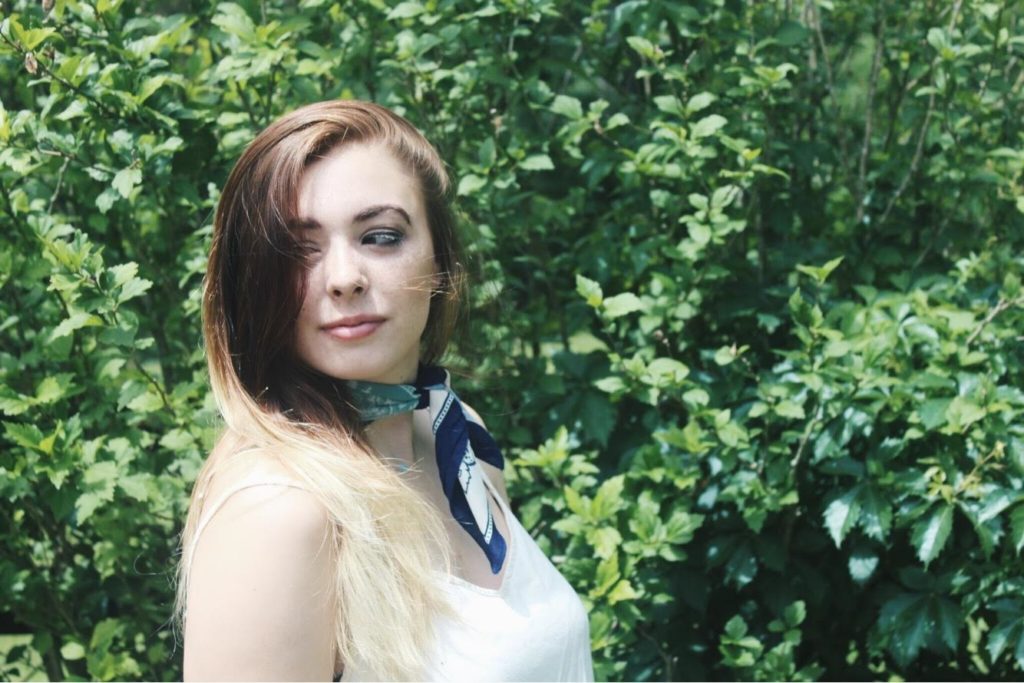 Around your neck (á la ascot) has been the primary look featured on many prominent fashion icon's necks, and a key catalyst in the miniature scarf's revival. Tying a square of fabric around my neck and calling it fashion felt daunting at first, but the longer I wore the paisley patterned piece the more I liked it. There are two different ways to sport this neck warmer: folding the scarf into a single long strip and tying to one side or another; or more neckerchief-style by folding it about half-way through the scarf, passing one end over the other in the back, and tying it in the front. I will warn, however, that the kerchief look requires a longer scarf, and this blue one wasn't long enough to execute that style.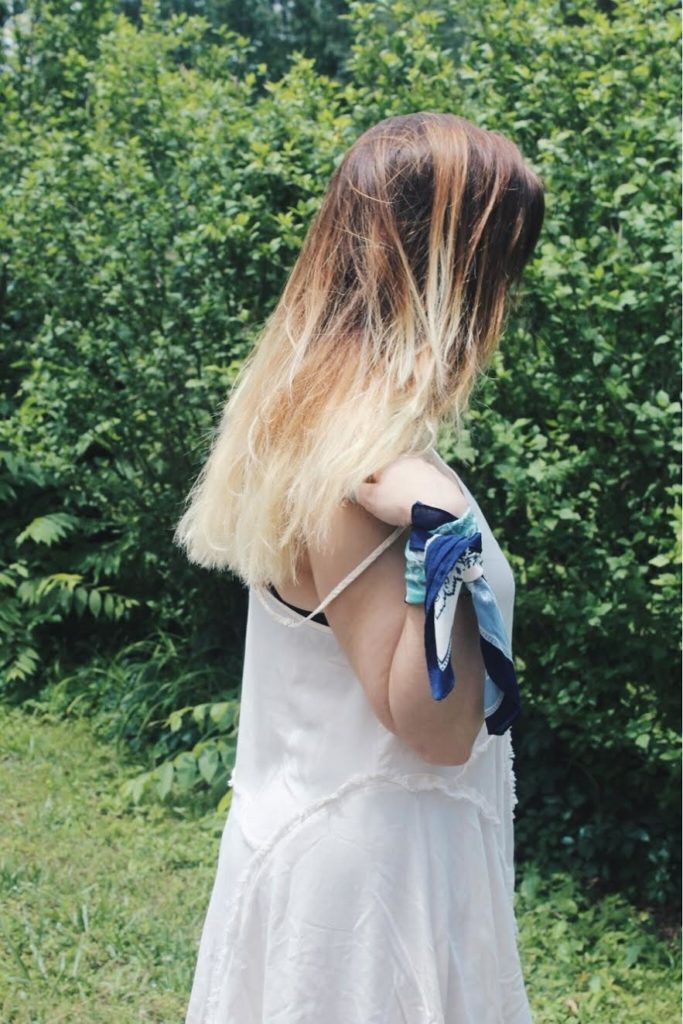 My next look is much more open to interpretation. How you choose to tie your scarf is entirely up to you. For this look, I chose to tie mine similarly to the kerchief style. You could easily change this up, however, and tie it plainly (folded into a triangle) around your upper arm, in a long strip around your wrist or upper arm, or even around your upper thigh. I think of this style as an alternative for a bracelet or anklet. So style it thusly and have fun with it!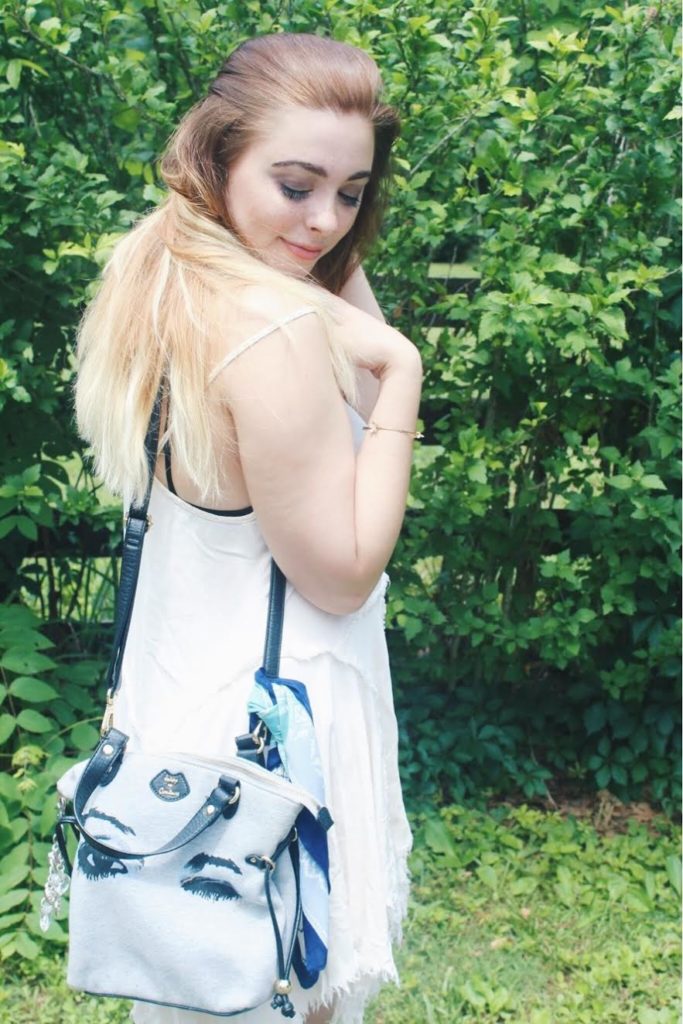 By far, the easiest of these looks is simply tying your chosen scarf around whatever bag you are carrying that day. Bonus points for coordinating with your outfit—although a pop of contrast color is always a good choice. Tying your scarf around the handle of your bag is the classic choice, but depending on the thickness. of your scarf, and the structure of your bag, the options are endless. You could replace the zipper pull, tie a nice bow on the hardware of your bag, or even DIY your own bag handles!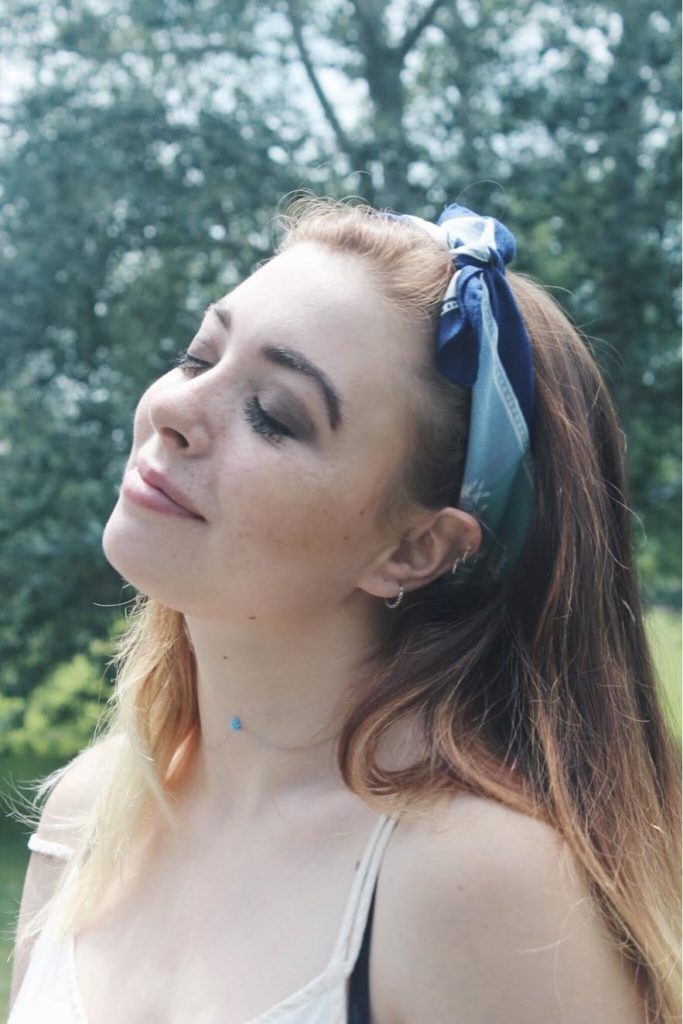 The last look idea I have for you all is the popular headband look. Scarves as headbands are so popular that they make fake ones that allow you to skip the actual knot tying. This look is extremely easy, so I only have a few tips for you. First of all, careful not to tie your hair into the knot! Also, off center is always a better look in my opinion; I tend to position my knot on the side with my part. This tends to balance out the hairstyle better.
I would love to see any looks inspired by this article, and I'm sure everyone else at CollegeFashionista would too! Show us on social media! Don't forget to tag @Cfashionista.