June happens to be my favorite time of the year for more reasons than I could possibly count. It is the start of sunny days filled with ice cream, and nights accompanied by friends around a bonfire. It also means we can say goodbye to the sweaters and boots we all wore too many times this winter. The summer months allow Fashionistas to have a fresh start. Summer provides the perfect opportunity to rid of past trends that have been rocked all year on campus. I have picked out a few of my favorite trends that I have been wearing all this month. I hope to give you all a little #OOTD inspiration for your next outing!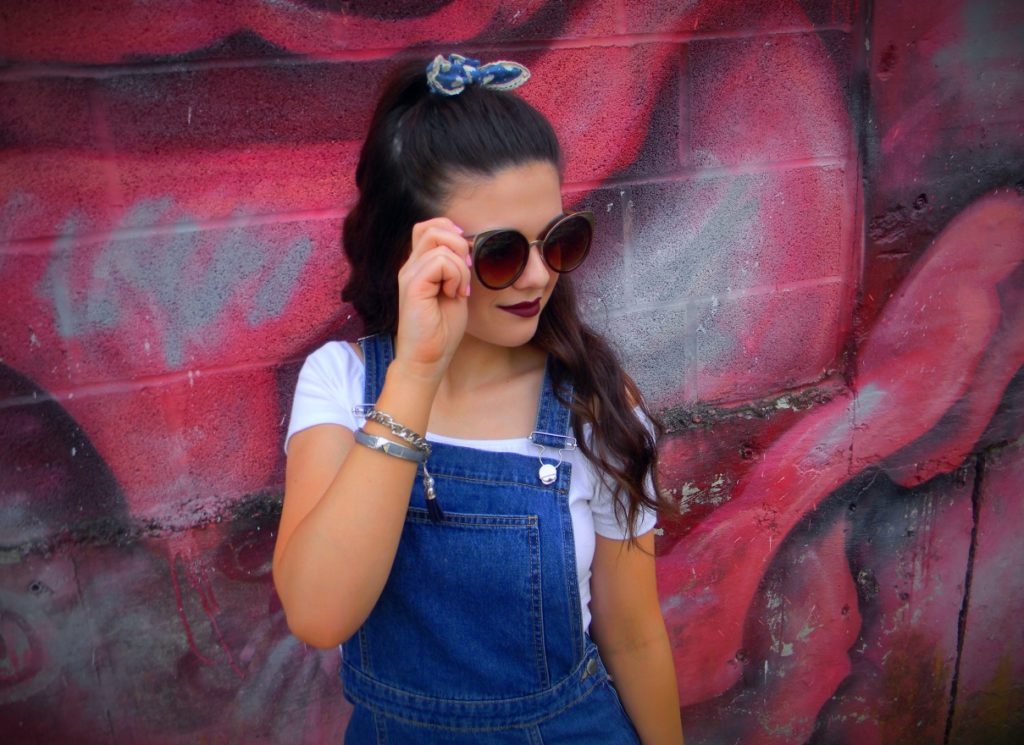 1—Denim. One thing I love about denim is that it never goes out of style and you can wear it different ways all year long. For this trend specifically, I decided to go with this cute denim overall dress that I found on the clearance racks of H&M (I couldn't say no). I really love this piece because it allows you to transform your outfit into something so unique. From a crop top to a button-up, or from converses to wedges, this statement denim piece can go from casual to classy in a few steps.
2—Lace-Up Sandals. A shoe trend that has been very popular recently has been anything that is lace-up. We finally got rid of the gladiator sandal and replaced it with a style that is more feminine. I love these sandals because I could go out in shorts and a T-shirt, and these shoes would automatically dress it up.
3—Cat-Eye Sunglasses From Fendi to Gucci, this style can be pretty pricey if you are looking in the wrong places. All of the hottest celebrities (Kourtney Kardashian, Selena Gomez, and Rihanna) have been wearing the cat-eye, which means this trend is not going anywhere soon. Of course, this meant that I needed a pair because they seriously complement any outfit you may wear.
4—Bold Lipsticks I absolutely love lipstick because I feel as though it pulls together your entire makeup look and outfit. The Kardashian-Jenner squad is definitely goals when it comes to fashion and beauty. It is no surprise that I am a huge Kylie Cosmetics fan. I personally love the Koko Kollection that Kylie and Khloe collaborated on creating. This is why I am wearing the shade "Gorg" in this article. Kylie's lip kits are very long lasting and provide the perfect color all day no matter what you are doing.
Your summer style is what you feel confident and comfortable wearing. I would love to hear about your favorite summer '17 trends. Leave a comment down below, and follow me and @cfashionista on social media to stay updated on the current trends!