Just as spring's flowers are replaced with summer's green leaves, my raincoats have been traded in for lightweight blouses and carefree maxi skirts. I adored the '70s inspired trends that made their way into the wardrobes of fashionable men and women. Now that summer is officially here, so are a few new trends. Here are my favorites so far!
1. Off-the-Shoulder Tops
Whether it's a lunch date or a night out with friends, I think the off-the-shoulder top trend is the perfect feminine touch for a hot summer day or evening outfit. Not only does it show off your great shoulders but it can be a great opportunity to play with accessories like layered chokers and other necklaces!
2+3. Ankle-Cut/Cuffed Jeans and Platform Sandals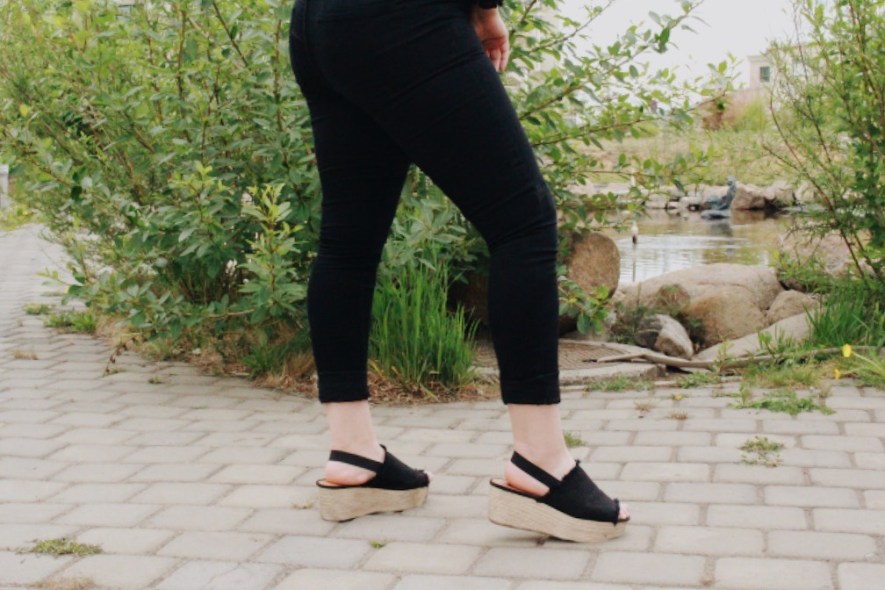 For short girls like me, these jeans are the perfect way to give off the illusion of height. The small bit of skin showing makes your legs look longer as well as emphasizes the cute shoes you're wearing!
Another good item, if you're a bit on the short side, is a gorgeous pair of platform sandals. Like the ankle-cut jeans, it adds length to your legs as well as makes them look leaner. If you're not too keen about heels, then definitely try these out. The evenly distributed weight of the platforms make these shoes super comfortable. I wore mine all day and didn't have any trouble!
4. Graphic T-shirts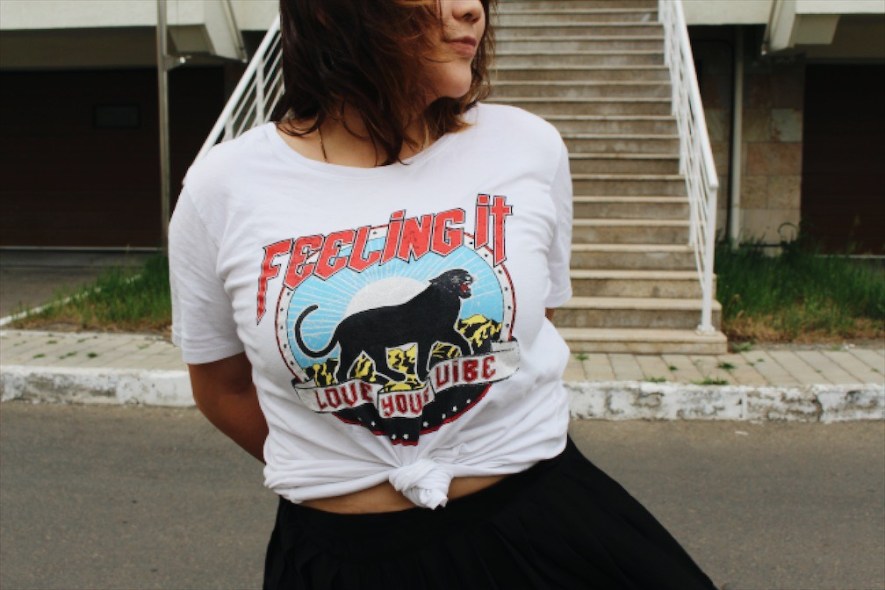 Is it appropriate to call this a "timeless" piece? Graphic T-shirts have made a serious comeback thanks to the rebirth of the '90s grunge era in the fashion world and I think it's safe to say that this is a trend that'll stick for a while. Or, at least for the summer. My favorite graphic tees are the ones with cute sayings like the shirt above which I got for $5 at H&M, talk about a good find!
Thank you for reading! Are you loving some of these trends too? Leave a comment below about what you're favorites are!
If you're loving these or want to share your own fashion faves of the summer, share them on social media and tag us at @Cfashionista!