In case you haven't noticed, we hit the refresh button on our site this week. Yes—you are looking at the new and improved CF—a project we've put our heart and soul into for the past few months. We've changed a lot at college fashionista over the years—our team, our opportunities, and our community have all grown so much—and we are so excited for our new website to reflect those changes.
We know college students are no strangers to change. Remember that day you pulled up to the dorms with your parents, armed with tons of unnecessary supplies and a fierce sense of determination? It was scary, but you pushed through your worries, worked hard, and made amazing friends. Through it all, you changed—and it's probably not wrong to assume your style changed right along with you.
A lot of things are changing at college fashionista, but we are still as fashion-obsessed as we were the day it started. So in the spirit of a refresh—with a throwback to our roots—we asked four members of our community how their style has changed over the years as they've gone through different stages of college. Their responses couldn't resonate with us more.
Iona Bielby

"In the past two years, I've graduated high school, embarked on a gap year, and started school at one of the world's top universities. In the past two years, I've had ups, I've had downs, and a style renaissance to account for it all. In high school, I more or less dressed to fit in. As someone coming from a small private middle school into the depths of a larger (read: scarier) high school, I conformed to what others thought was 'cool.' Luckily, by the end of those four years, I had a new group of incredible friends, a new set of interests, and a sense of style that was curated by me and
 only
 me. I disregarded what people thought and disregarded often.
Dressing for myself only escalated throughout my gap year where I lived between Paris, New York, and my native London. From my travels in and around these cities, I discovered a whole new look—a look inspired by the people I met, the places I explored, and ultimately, a look inspired by a new and improved me. Because although my style might be completely different as to what it was this time last year, I'm ultimately still the same person—just in different clothes. But it's these clothes that I am able to share my evolution with the rest of the world, and I can only hope that I—and my wardrobe—keep evolving. Because if there's anything I've learned from my journey of style, it is that finding a style is like finding yourself. It grows, it shifts, and it morphs into something you will one day grow to love." – Iona Bielby, freshman at University of Saint Andrews
Samu Sibiya 
"I can definitely say that now that I'm in my second year of college, what I decide to wear has become one of the last things I to worry about. My second year has kept me occupied and I've found that this has had an influence on many things, my personal style being one of them.Starting off in college, I always paid attention to what I wore (you know how it goes, new school, gotta make good impressions); however, now it's become so much less than that. I won't say that my style has drastically changed, but there have been a few tweaks here and there. I realized that I now base my everyday outfits on practicality and always being on the move. When attending classes, I always want to make sure I feel comfortable in the clothing I'm in. I noticed that I stocked up more on simple classic pieces such as oversize T-shirts, leggings, cute jewelry and simple shoes—to me, these are simple items that you can throw on and go. They are easy to style and comfortable to be in, especially for long days on campus. What I love about these simple pieces is that you can always style them up with layering other clothing pieces to create a whole new look, if ever you feel like dressing up a bit." – Samu Sibiya, sophomore at LISOF Design and Retail Academy
Emma Marlow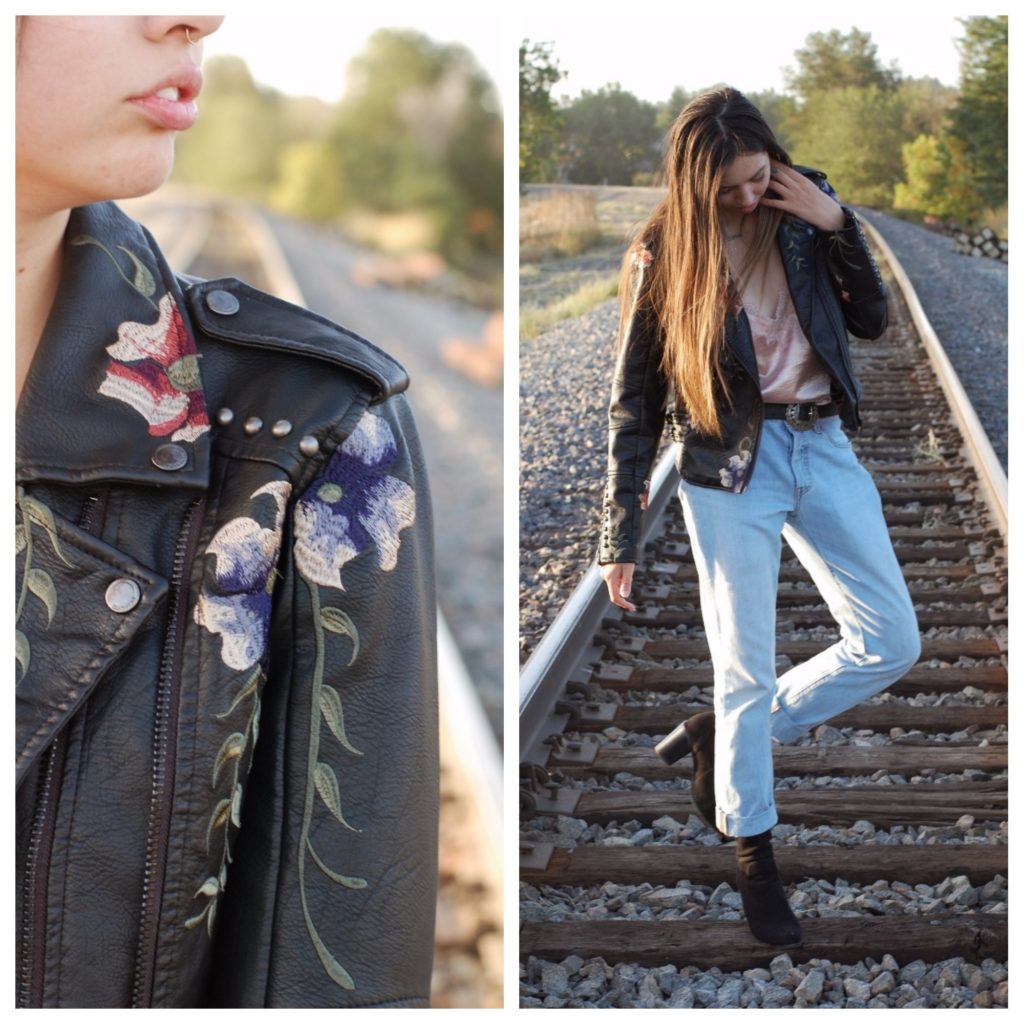 "As a freshman, I dressed with more layers and statement jewelry galore, but now I wear more neutral colors and put emphasis on timeless pieces. My style now is more of a minimalist feel because I want to be able to invest in quality pieces that will stand the test of time. I'm the type of person that is obsessed with leather jackets, wide brim hats, muted colors, and dainty jewelry. I want to shine light on the fact that if you have simple pieces, you can style it with extraordinary statement pieces like embroidered jackets and booties that will last. The reason that my style changed was because I recognized that I want to be able to spend my money in between big purchases on other things, like my coffee addiction and boring textbooks!" – Emma Marlow, Junior at Metropolitan State University of Denver
Florencia Luna 

"My wardrobe has always been such a wild mixture, from shiny stuff that was not used regularly to Adidas Superstars that were almost used every day. Despite the fact that I grew up in Peru where most people keep their outfits in "the comfort zone", I've always tried experimenting new things. However, as I usually spend most of the day at home, feeling comfortable is my main concern. Therefore, backpacks instead of purses and sneakers instead of shoes will always be my musts. It was kind of hard to find pieces that were comfortable but represented my style, that's why I decided to launch my own brand to make clothing that makes you feel cool in both ways. Now that I've moved to NYC I feel like I'm in the perfect place for experimenting more with new trends and styles. I'll graduate soon as an Art Director and I'm glad that this field does not require a formal attire. I like the 'office look" and seeing girls in the subway wearing fancy heels but that's not for me. I'm more than happy with my Superstars and I think there are a lot of adventures coming that we will live together." – Florencia Luna, senior at Miami Ad School
How is college changing your style? Let us know in the comments below!