It seems like everywhere you look this summer, one-piece swimsuits are taking over. But, who can blame them? Cut-outs, loud patterns, and simple designs make these swimsuits flattering for every shape and size. There was a time where I refused to be caught dead in something other than a strappy, ill-fitting bikini. Now, this hot "old" trend has every college girl hurting their bank account just to have one or two. Plus, it is a nice break from having to be "bikini body ready" by the time summer rolls around. Here are four reasons why one-piece swimsuits are simply the best thing ever!
1—Simple yet stylish. This one-piece black swimsuit is so simple it almost does not even look something you could possibly swim in! It is simple in the mesh material design but the black top underneath it makes very fashion-forward. This mesh material look is also another trend that has been seen everywhere this year.
2—Body flattering. Rather you are size 10 or size 00, one-pieces are made to look flattering for every shape and size. They can accentuate the parts of your body that you love, (i.e cut-outs) or hide parts that you are not overly confident with, especially with a bold pattern to show off your personality!
3—Swimsuit or bodysuit? Going back to the first reason why these swimsuits are the best. Brands are very good at making these suits so nicely made and very on-trend that it looks like your average college girl bodysuit. These light wash jean shorts really bring this look from lakeside to dinner time in no time at all.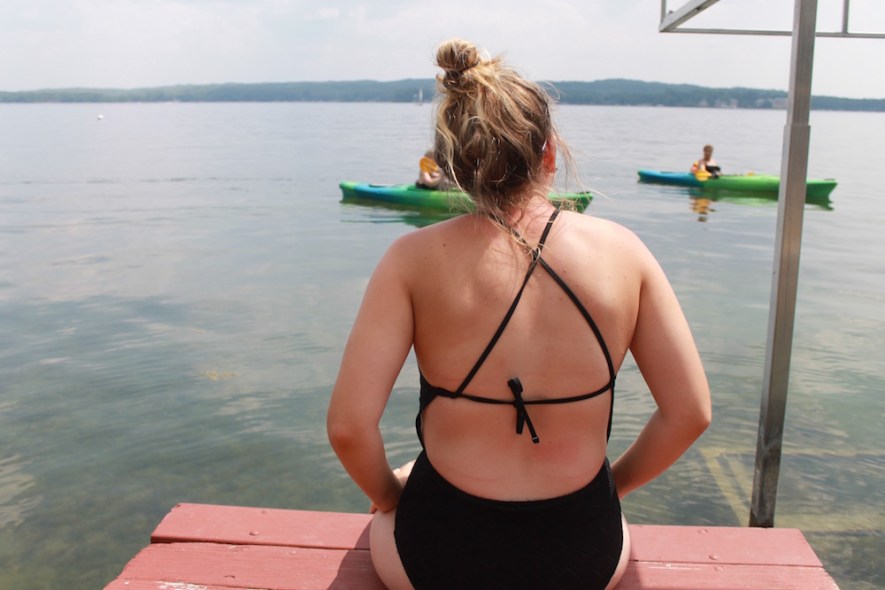 4—They actually never left. Yes, the one-piece suit is definitely high up on the list of latest trends this summer. However, they have been around longer than when we know. Of course, the different modifications from the 1800s until now are prominent, we can conclude that this trend is something that will never go out of fashion!
Never feel like you have to show some skin to look and feel your best, that is why the one-piece swimsuit is here for you!
Are you team one piece or team bikini? Let us know in the comments below! Don't forget to tag us living it up in your swimsuits this summer @Cfashionista.