Karl Lagerfield once said "One is never over-dressed or under-dressed with a little black dress." This is one of many statements which praised the famous little black dress. It has remained a staple  in women's closets throughout decades because  it goes with almost anything! The options are limitless which can make it overwhelming sometimes. This month I am breaking down three ways to style your LBD for day or night.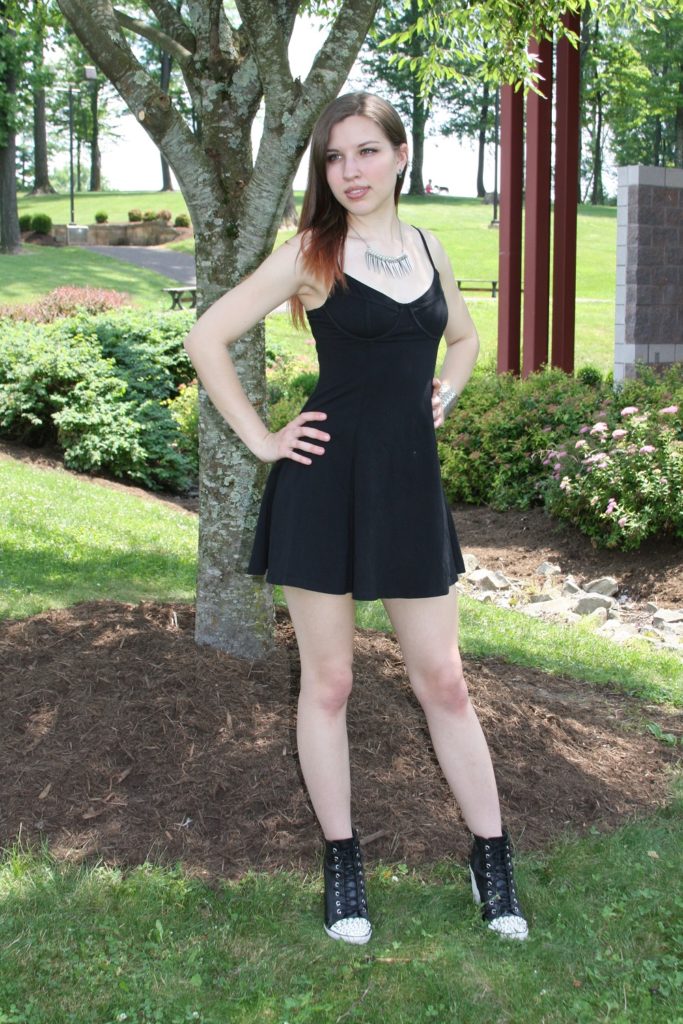 1—Make a Statement
One of the cheapest and easiest ways to style a little black dress is to accessorize. The dress is a base for you to build upon. Since it is a basic piece, you can do bold accessories. A chunky necklace like the one pictured is a perfect example. Also consider belts and other bold jewelry to play up the look.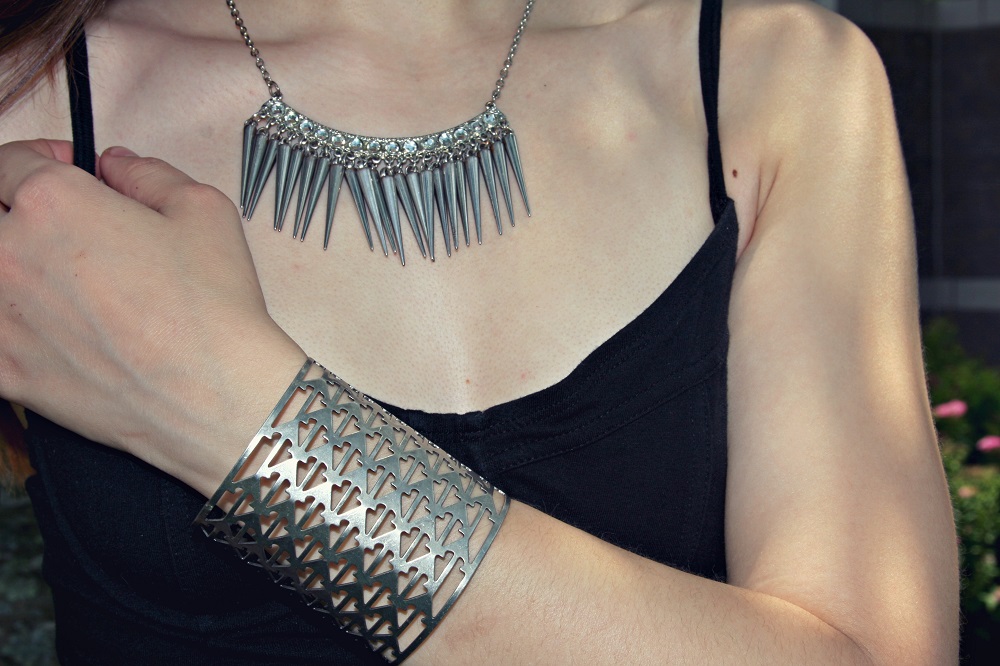 2—Pop of Color
Another way to style a LBD is to add an unexpected pop of color. Yes, black on black is still cool but color is perfect when you want to switch it up. The great thing about a black dress is that you can wear virtually any color with it.  I opted for a red bag heels to spice up this dress.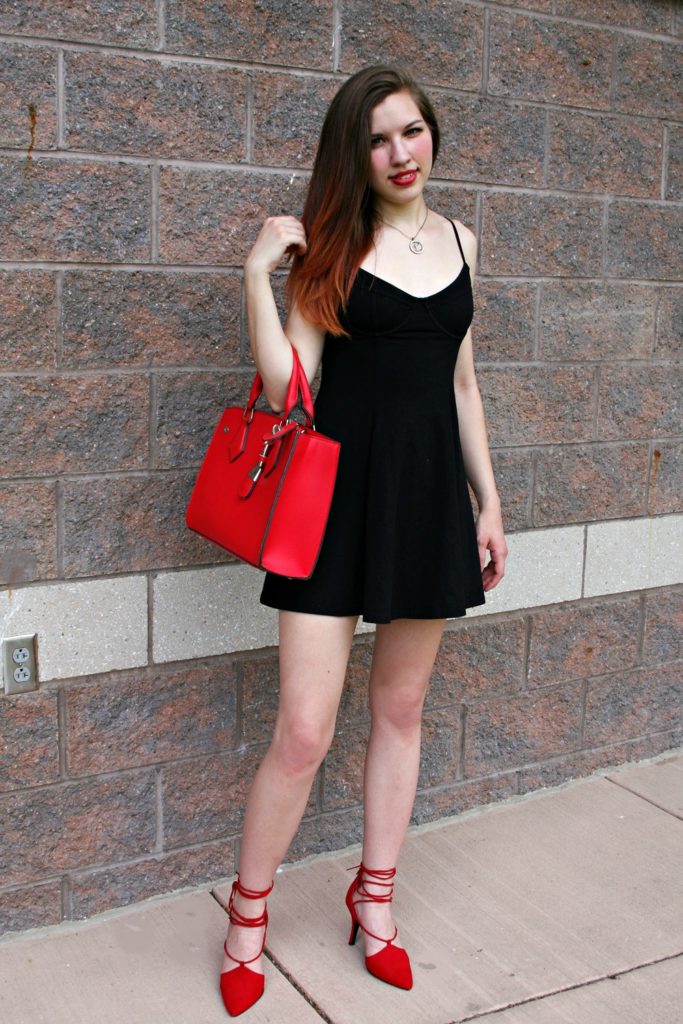 3—Layer
Adding layers is a simple way to polish your look. For a business outfit you could consider a blazer and tights. I chose a casual look with a jean jacket, scarf, and sneakers. Another great thing about layers: they transition your dress from season to season!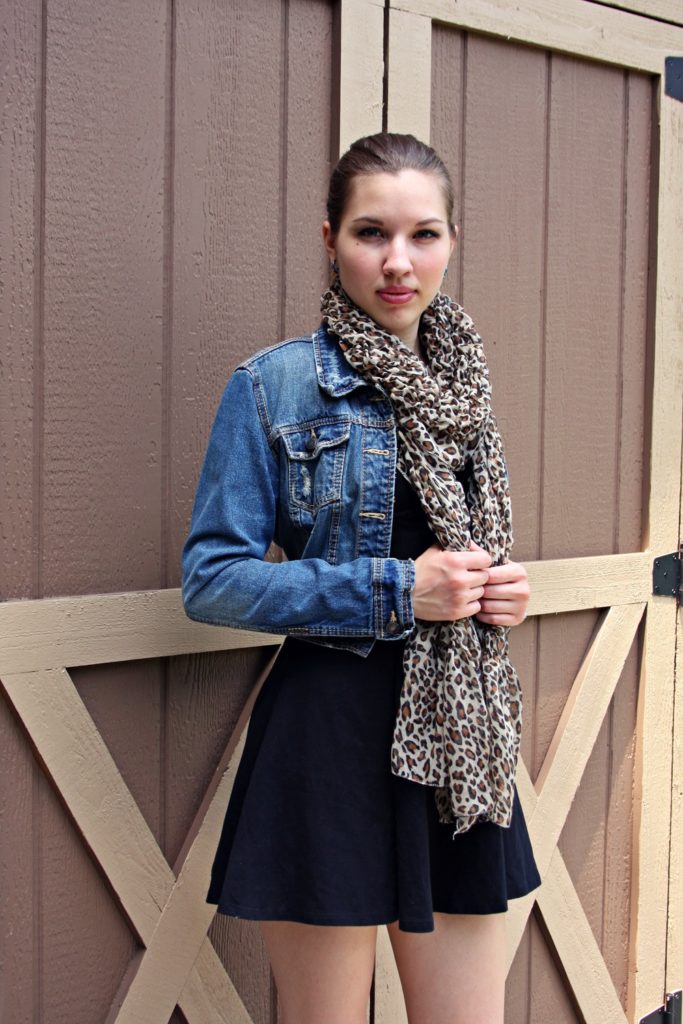 What is your favorite way to style a LBD? Comment below!