As a college student, it hasn't always been easy finding time in my busy schedule to focus on staying fit. Going into my sophomore year I decided to really focus on my health and make it a priority. It wasn't always easy making time out of my hectic days for the gym, so these fitness apps really came in handy. I could now use any spare time to get in a workout without it being time-consuming like a trip to the gym can be.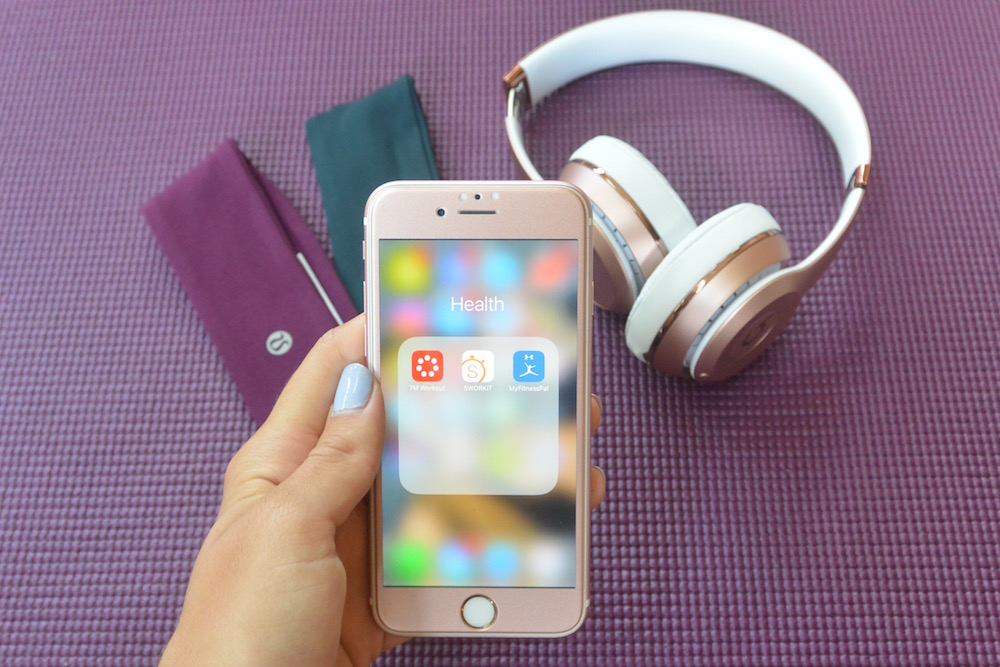 1—MyFitnessPal. This is the first fitness app I downloaded, and it's still my favorite. This is an app where you can set a goal weight for yourself depending on your needs, whether it's to gain, lose, or maintain your current weight. Then, it tells you how many calories and nutrients you should be consuming daily to reach your goal. It's super simple to track the foods you eat by scanning them in through the barcode scanner, and it will show you all the nutritional facts you need to know! This app really helps make you aware of not only how many calories you're consuming, but how much fat, sugar, and sodium is in the food you're eating. This app has overall helped me to make healthier food choices and to understand what I am putting into my body.
2—The Johnson & Johnson 7 Minute Workout. I particularly love this app because you can get a quick workout done in just seven minutes. If you have more time to spare, then you can choose longer workouts up to 32 minutes with varying levels of difficulty, or customize your own! This app is one of my favorites because I think it is the perfect study break. Instead of sitting on social media for seven minutes, you can spend your study break getting some quick exercise in to clear your mind. The different workouts are super easy to follow and don't require anything but at least seven minutes of your spare time!
3—Sworkit. I love the variety this app has to offer. To start a workout you can choose from strength, cardio, yoga, or stretching, then it goes into even more variety such as choosing upper body or core strength. You are able to choose specific workouts that will cater to your individual goals, and you can customize any of the workouts to only do the exercises you like to do. Every time you start a new workout the exercises are always different, adding variety to your workout! You're also in control of the duration of your workout, and once finished it will tell you how many calories you burned.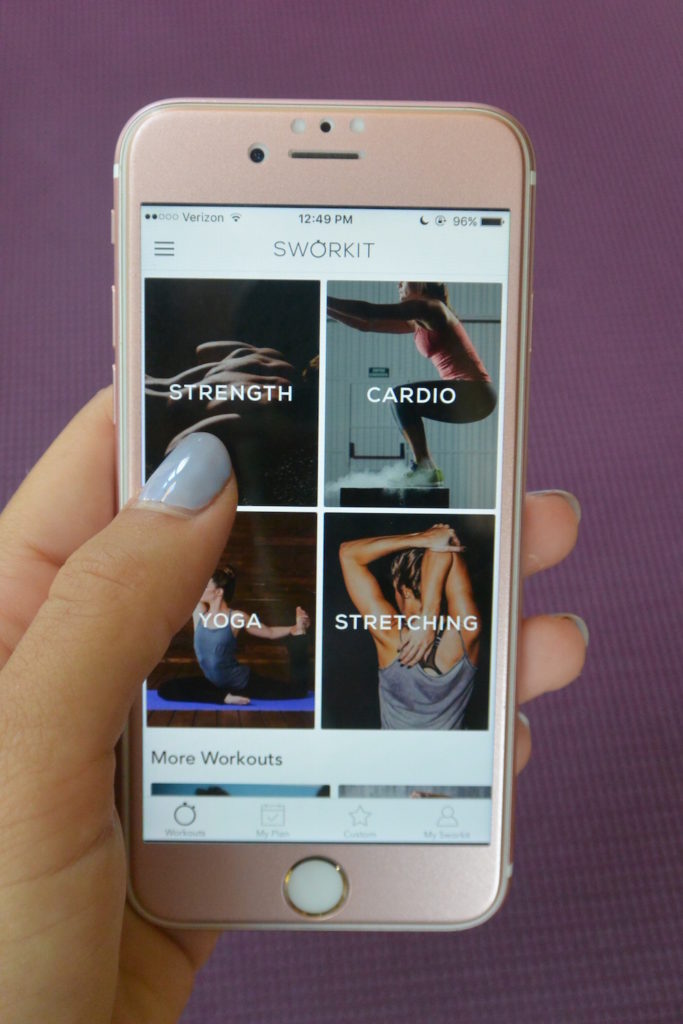 If you have ever had a hard time finding time for fitness in your life, I promise these apps will make it possible! These apps not only make it easier, but they make it more fun to work out and prioritize being healthy.
What are your favorite fitness apps? Let me know in the comments below.