There are fads in fashion and there are pieces that will always be style staples. For example, bell bottom jeans, choker necklaces, and graphic T-shirts could all be considered fads. No one wants to spend an arm and a leg on something that will no longer be the trend in a year. That's why I try to buy those fad articles of clothing at a thriftier price. Saving a little money there will help you to put more money into more timeless pieces.
We tend to pull our wallets out so quick for a cheap pair of jeans or shoes, but if the price tag is high the urge to spend is a little less. As we all know, quality usually shows itself in the cost of the item. Hence, there are some pieces you should spend a little extra on.
1—Jeans. Not just any pair of jeans. Find jeans that fit the way you want, in a basic wash. I had a pair of acid wash jeans when I was 13 that I thought were so cool that I wanted to keep them forever. Now they are definitely not my style. On the other hand, I have a pair of quality jeans from when I was 13 that I still wear and love.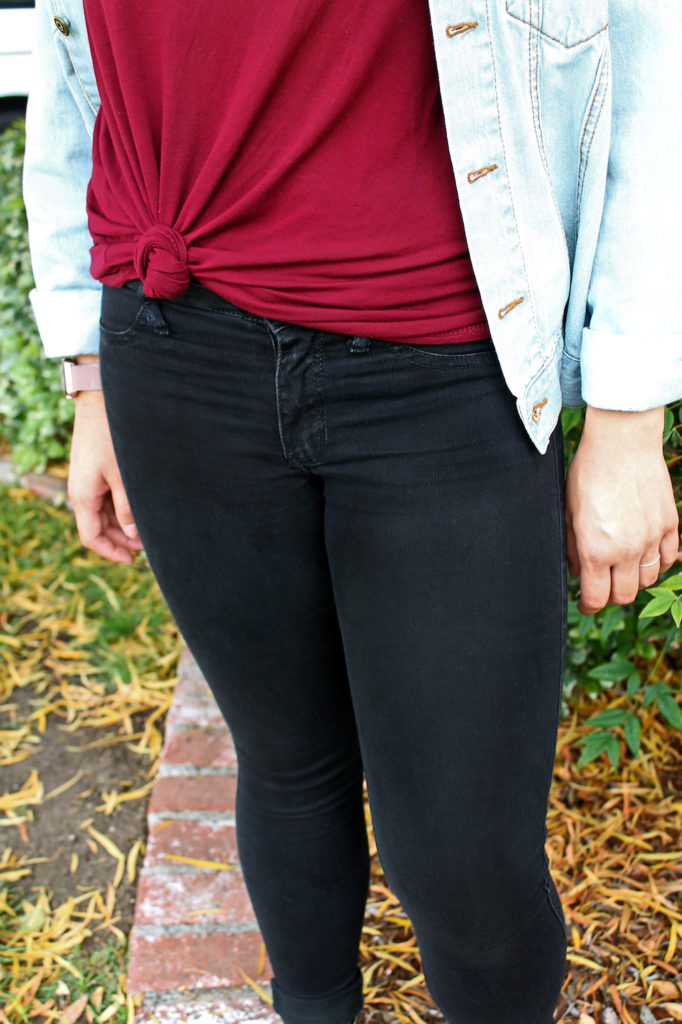 2—Sneakers. The best sneakers are the ones that look even better when well loved. They go with almost every outfit and you know you can rely on them. Investing that little bit more in a quality sneaker ensures that it won't fall apart when you need them most.
3—Denim Jacket. Denim jackets seem to have been worn by every generation since the beginning of time. My grandma had one, my mom had one, and even I have more than one. They are a classic piece in fashion. The better quality the denim, the more likely it is to shape to you.
What is your favorite piece of clothing you've invested in?