Quite frankly, I have been looking forward to writing my first post for CollegeFashionista and becoming a Style Guru for summer 2017. Just to tell you a snippet of myself, I am majoring in fashion at Ryerson University in Toronto, where I study art direction, typography, graphic design, illustration, and so on. I couldn't be more excited about getting inspired and taking pictures of my friends who share the common love for fashion. Christie, a Fashionista with beautiful ombre hair and bold red lips, had pulled together a contemporary grunge look here—she was spot on with two major summer revivals: the fishnet and the choker.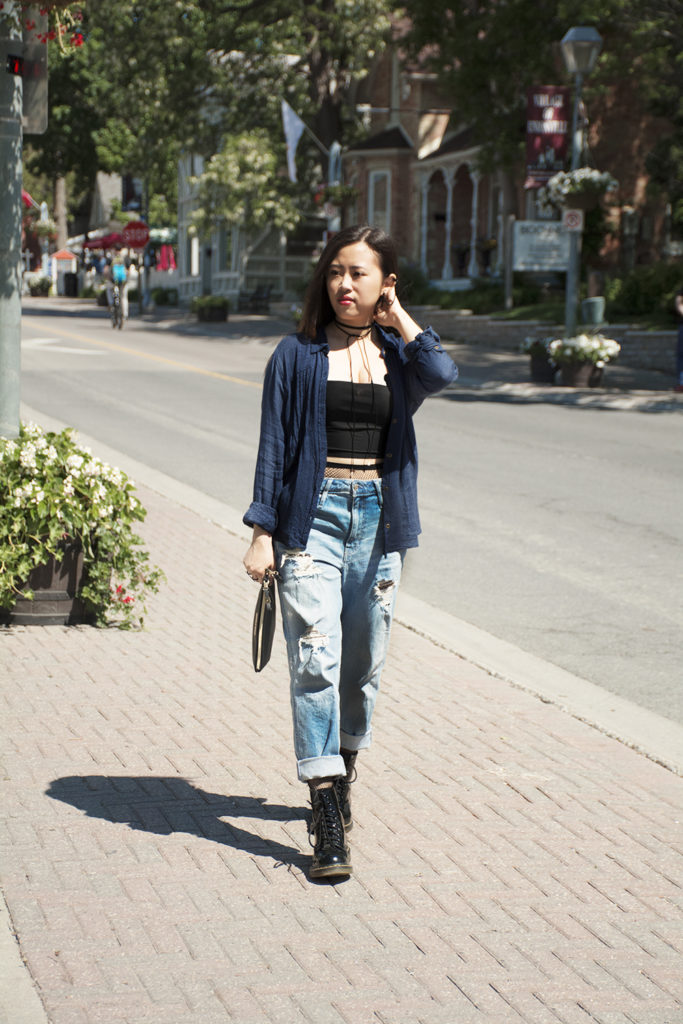 Fishnets were made popular by the flappers in the 1920s, who were looking for stockings that allowed a wider range of motion so they could dance more freely. Today, the fishnet stockings don't have to be shown in its entirety, and Christie seems to know their game. She was playing with the peek-a-boo effect by pairing her fishnets with a pair of stonewashed, ripped boyfriend jeans, so you could see the fishnets showing through the ripped holes and her waist, but were still present enough to make a statement and add a feminine twist. Style is all in the details.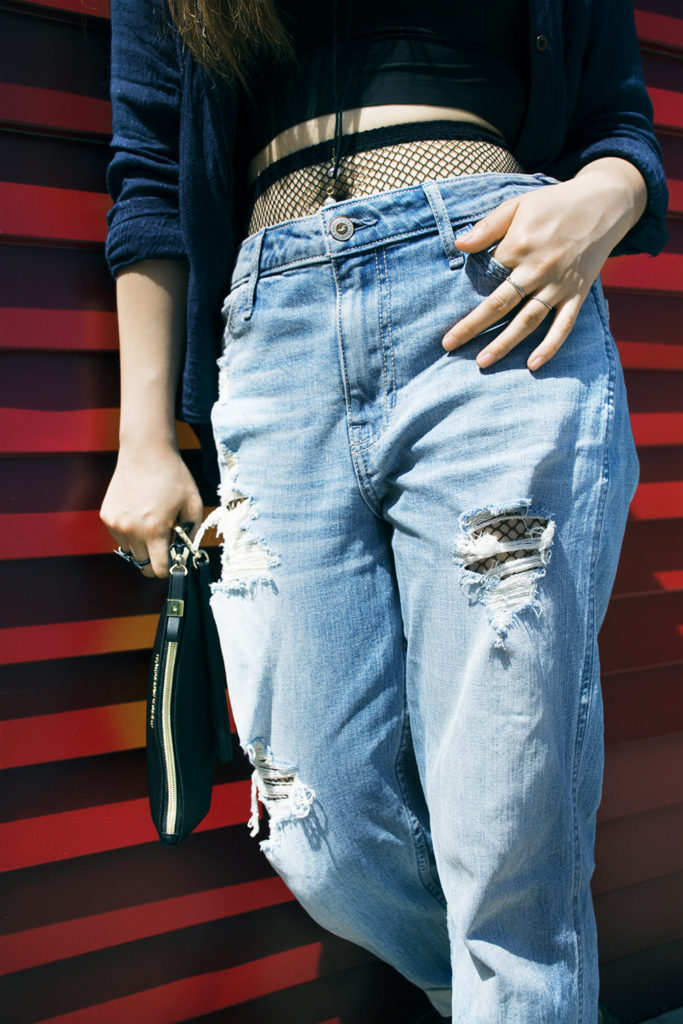 Another piece that brings the grunge look together is the self-tie choker. The two tiny white pearls on the dangles add another layer of polish to her outfit. She pulled off a black crop top underneath the choker—black on black is the soul of grunge. She also accessorized herself with a set of black cuff earrings and rings and a metal-trimmed clutch. The look was finished off with a pair of black patent Dr. Martens boots that gleamed under the summer sunlight.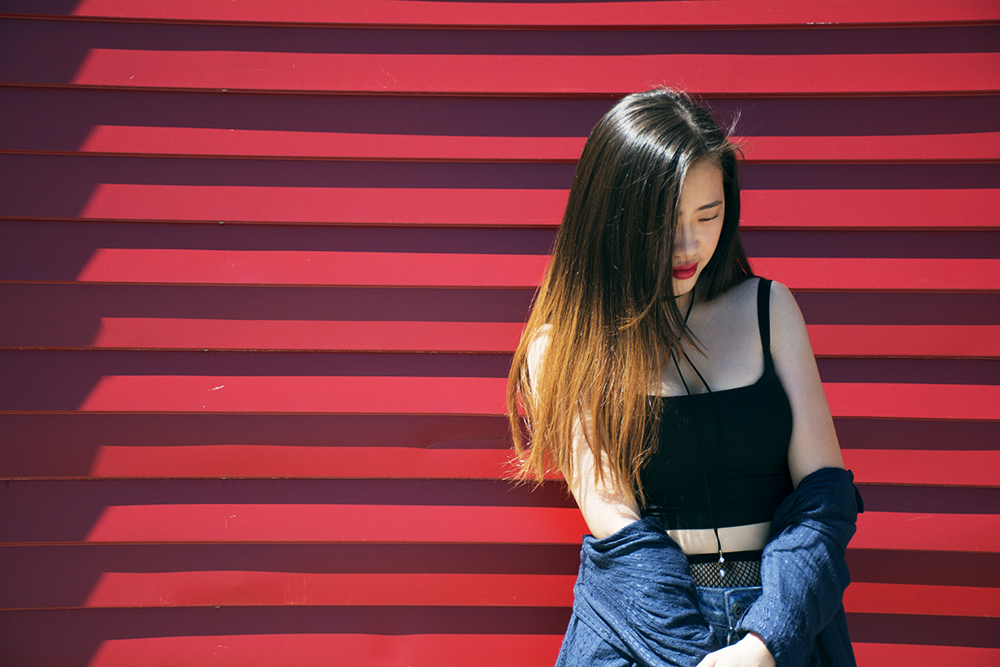 Mornings and evenings were still a bit chilly in the past few weeks in Toronto, so it was always a safe bet to bring a light jacket with you. Christie wore a dark blue crimped shirt that was a perfect fit to her color palette. Once buttoned up, she was ready to go on a late afternoon date. Versatility is your friend.
Got some exciting grunge look ideas for the summer? Let me know in the comments below or post a photo on social media. Don't forget to tag @Cfashionista in your photos!