There's no denying that in the past few years, classic, white high top Converse and iconic Adidas Superstar Sneakers have been majorly trending shoes. These are two examples of shoe styles that are not only super cut, but also versatile, ones that have been sensationally popular for college students. However, these staples may have to make way for a new functional yet fashionable shoe that could soon take over closets everywhere. The funny thing is that this shoe brand, Tretorn, isn't exactly new. They've been around the block way more times than either Converse or Adidas.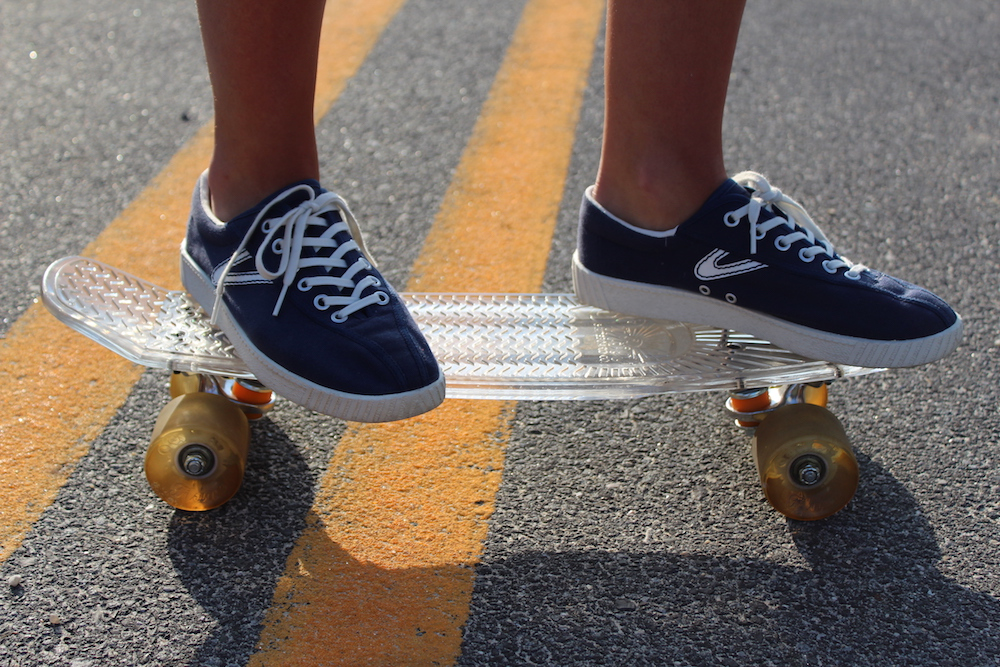 Tretorn is a Swedish company established in 1891, the year it started making rubber galoshes. The quality company had long, enduring success making different types of shoes. However, the 1980 bestseller fashion book, The Preppy Handbook, cemented Tretorn's place in the fashion world with the inclusion of the company's classic style, the Nylite. The Nylite became a staple for all 1980s Fashionistas and hardcore tennis players alike.
So, where can you get them? Although I got lucky with my Tretorn inheritance (my stylish mom kept her original 1980s pairs in pristine condition for me to steal from her), you can purchase the shoes directly from Tretorn. Also, über stylish brands carry Tretorn shoes, including J.Crew and Anthropologie. The sneakers are super comfortable and versatile. They are perfect to throw on with some denim shorts or dress down an embellished off-the-shoulder top and white jeans. And the best part is… no socks necessary! Tretorn shoes can be worn all day long with zero socks and zero blisters—definitely a win!
Although Tretorn was made famous for its preppy flair, if you're not the preppy type, don't fret! Tretorn has expanded its portfolio today to include funky metallic straps, silky satin sneakers, and perforated platforms. The brand is also celebrating 50 years of the iconic Nylite style. To include followers in this celebration, Tretorn has invited Instagram users to personalize their crisp, white Nylites and tag them using the hashtag #Nylite50. So if you're the artistic type, grab your paintbrush and a fresh pair of Nylites, and get creating!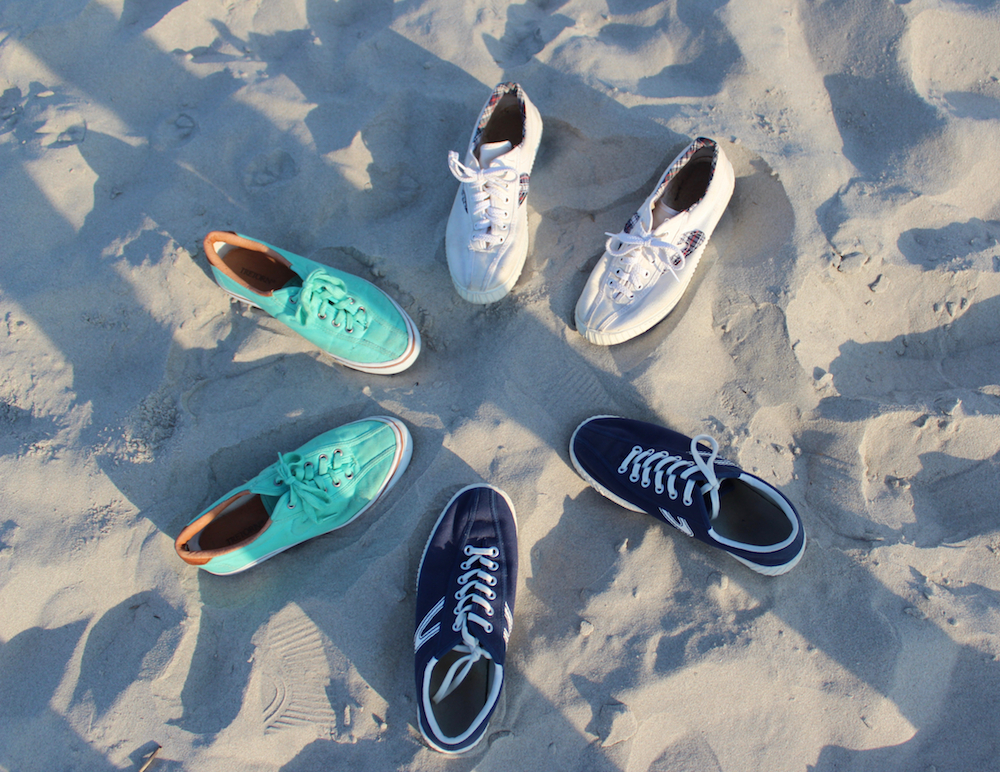 You're probably wondering, "If Tretorn shoes were so popular in the 1980s, why have I never heard of them?" Perhaps the grunge phase in the '90s booted out the popular shoe for that decade. However, they are much more than just a preppy tennis staple. Today, the stylish shoes are back and better than ever.
How do you style your Tretorn shoes? Show us on social media! Don't forget to tag @CFashionista.