If back-to-school shopping stresses you out, we feel you. It's not that we don't like looking for new clothes per se—it's just that between moving, new professors, and back-to-school activities, it's hard to wrap our minds around all the new fall trends we're supposed to be wearing. But with the first few days of classes comes a whole new set of people to impress, which means the pressure is on. Enter: PINK's casual-cool line of fresh, easy pieces.
While some would argue that you should hold on wearing your athleisure looks to class until school is officially in swing (i.e., until you're too busy to wear anything else), our community members are making the case for pieces like PINK's leggings and Perfect Full-Zip securing a spot in your wardrobe all year long. Not sure how to pull off these items without looking like you're heading to the gym? Keep reading to see the pieces these students are loving and how they'll be styling them this syllabus week.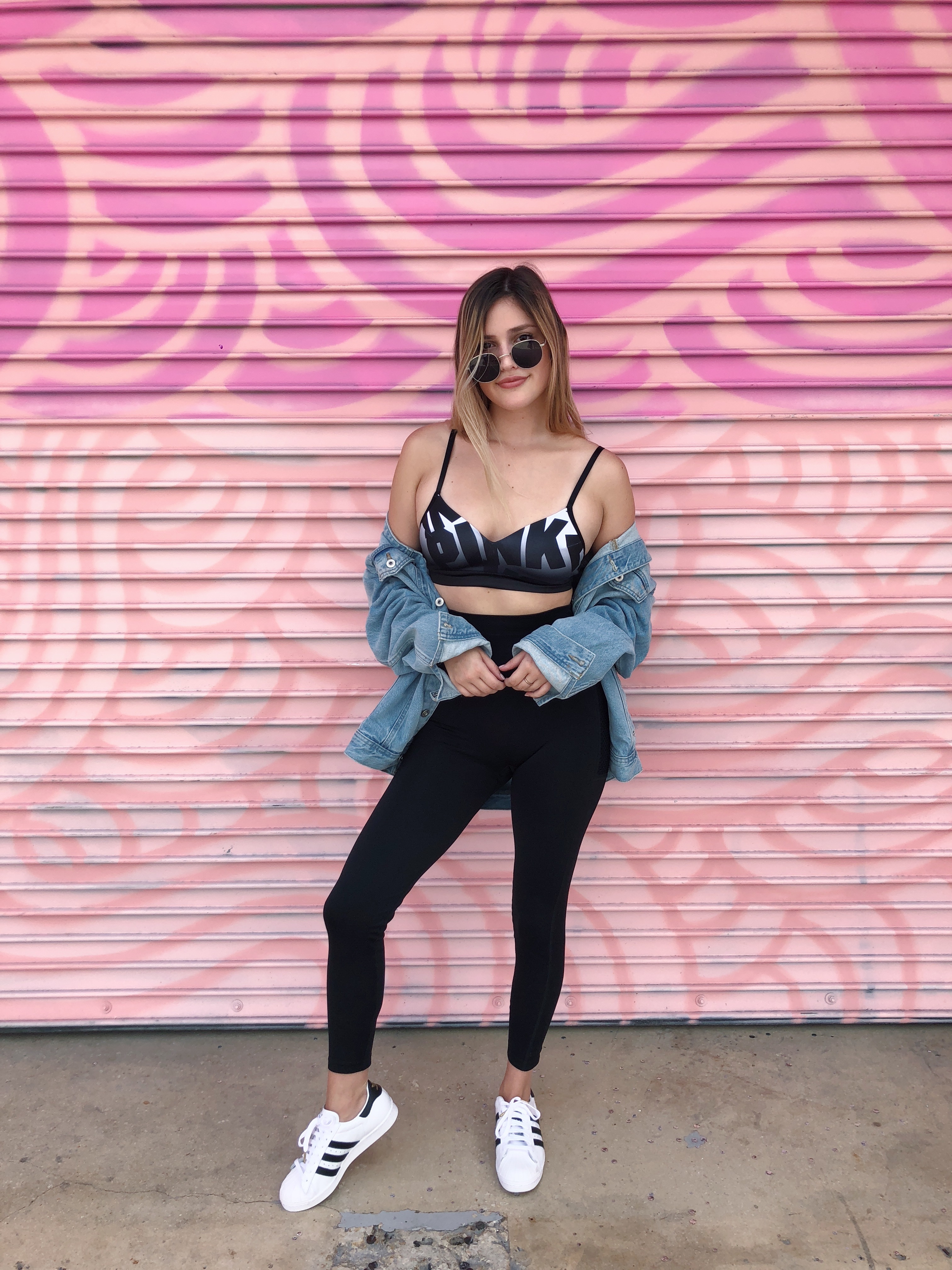 "I'd describe my style as trendy, casual, and fun! I'm always trying to keep up with the latest trends. … When heading back to school, I love to stock up on staples like graphic tees, trendy sneakers, simple leggings, and cute sweaters. One piece I've really fallen in love with is PINK leggings. I'm obsessed with them thanks to their high waist and their secret pocket on the side (a total game changer, in my opinion). I'll be pairing them with a denim jacket, cool shades, and trendy sneakers because I love to be comfortable without sacrificing style." — Arianna Baquerizo, University of Florida class of 2020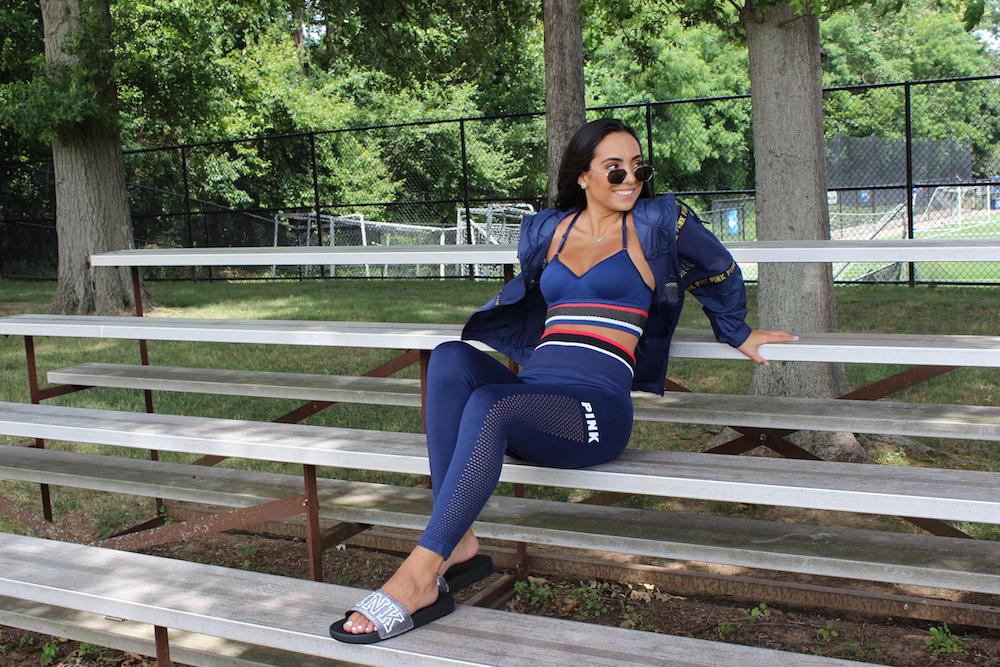 "My style is definitely unique—I'm always trying the latest trends and wearing them in my own way. I love comfy, casual clothing for back to school, but I'm definitely always looking for ways to add new styles into my outfits as well. This fall, I'm really loving my new PINK jacket. It's so breathable and easy to throw over my gym tank for those chilly classrooms. I also styled this outfit with my favorite pair of sunnies because I think they add a little flair to the look. I feel so comfortable in this outfit—everything about it matches my laid-back style." — Marisa Guerriero, University of Delaware class of 2019
"I'm all for a simple outfit paired with an over-the-top embellishment. I look for stylish yet comfortable clothing I can slip on as I'm heading to class that doesn't look like I tried too hard. My favorite piece for fall? Definitely PINK Single Strap Slides. They're so versatile—I can wear them with anything in my closet." — Chase Wise, University of Florida class of 2021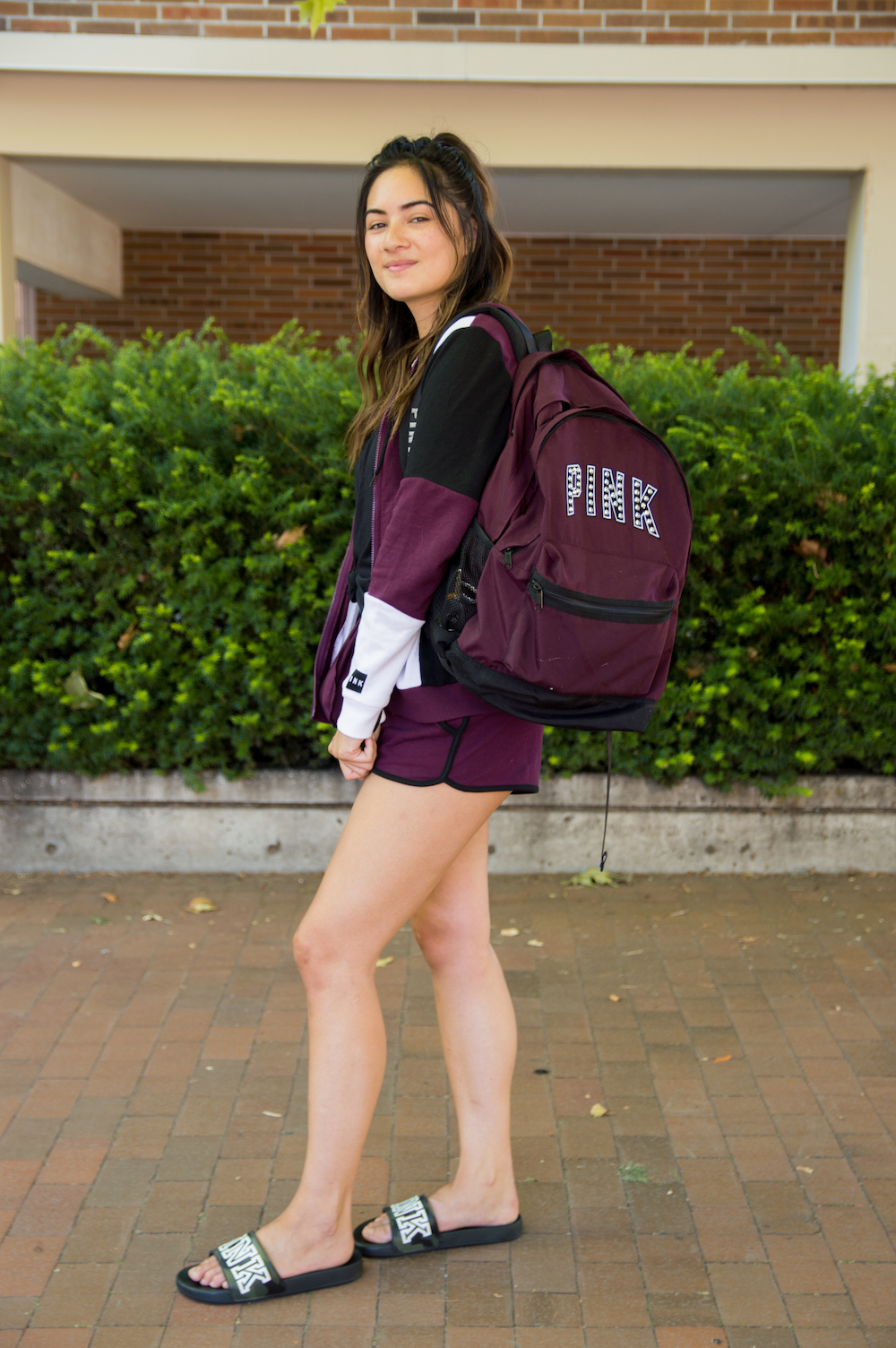 "Personally, I always gravitate toward pieces that are trendy but casual. Being able to sit comfortably in class and move with ease are my two priorities when shopping, which is why this PINK Perfect Full-Zip is so perfect. For warmer fall days, it's just asking to be paired with a comfy tank underneath and the matching PINK Varsity Shorts. And since it's not super thick, it's the perfect layer underneath a denim jacket for late-night campus activities and club meetings." — Constance Brown, Western Washington University, class of 2019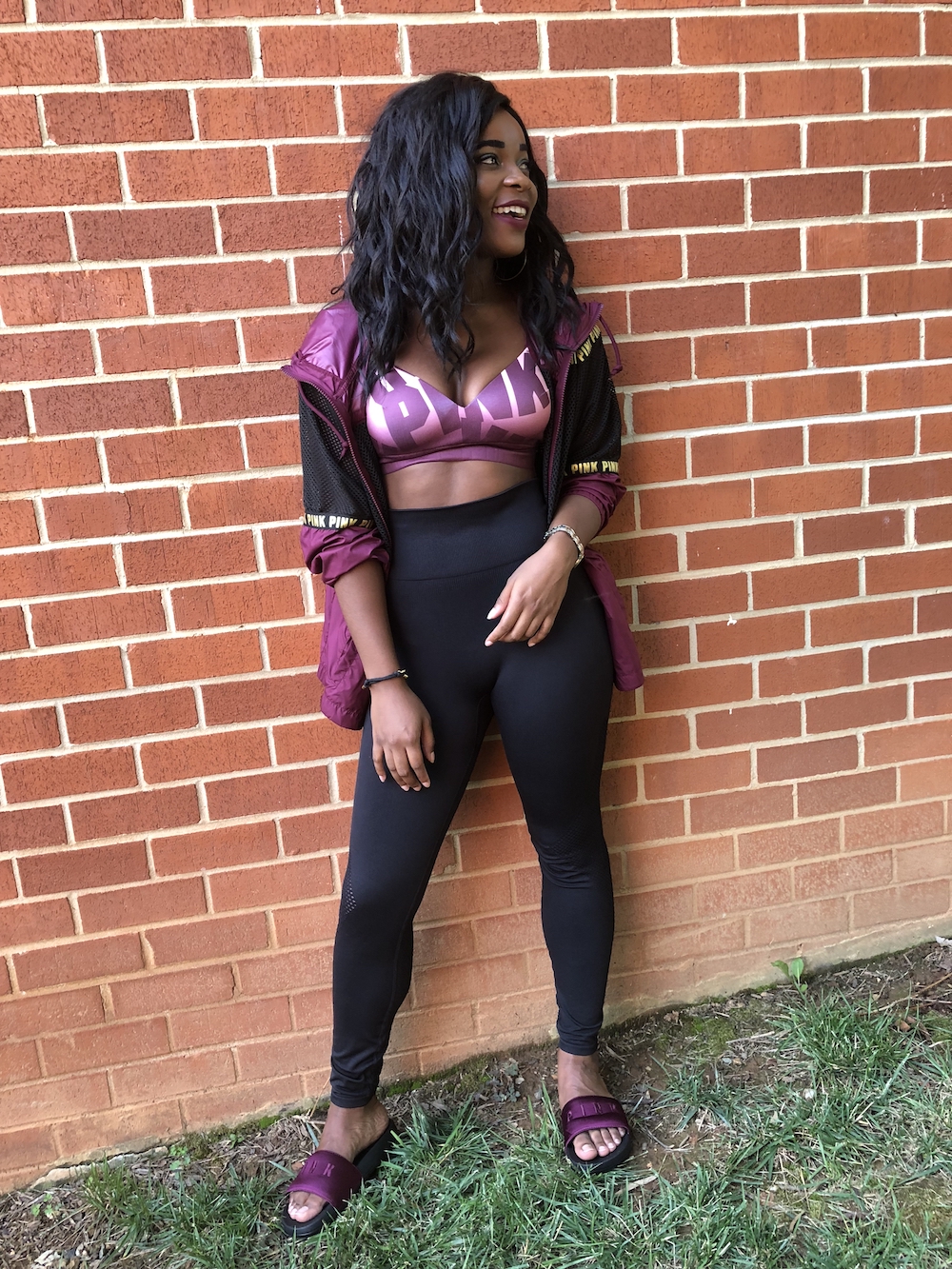 "My style consists of what makes me feel most happy and comfortable in my own skin. I love simple clothing that can be worn to class, a club meeting, or lunch at my favorite local coffee shop. My personal favorite piece from PINK is the Cool & Comfy Wireless Lightly Lined Bra because it pairs perfectly with my favorite T-shirt and leggings. I love this outfit for day-to-day activities; it proves that your look can be both comfy and fun for those super-hot first days back on campus." — Nikki Paige, North Carolina State University class of 2019
Created with PINK.