We made it! Somehow, some way we have managed to *almost* successfully survive through the craziest year of our lives. We still have one last battle, and that is the holiday gift shopping season. The craziness of this year makes one thing clearer than ever: fthe presents you do buy, make them count. Nowadays, meaningful presents go a long way and an easy way to satisfy that is by making it sustainable. It is our generation, in particular, that has been an active fighter for more sustainable products and ethical practices when it came to consumerism. I have taken the stress and digging out of searching for the best, trendiest, and sustainable brands that your gifts will shine this year no matter what. So let's get started.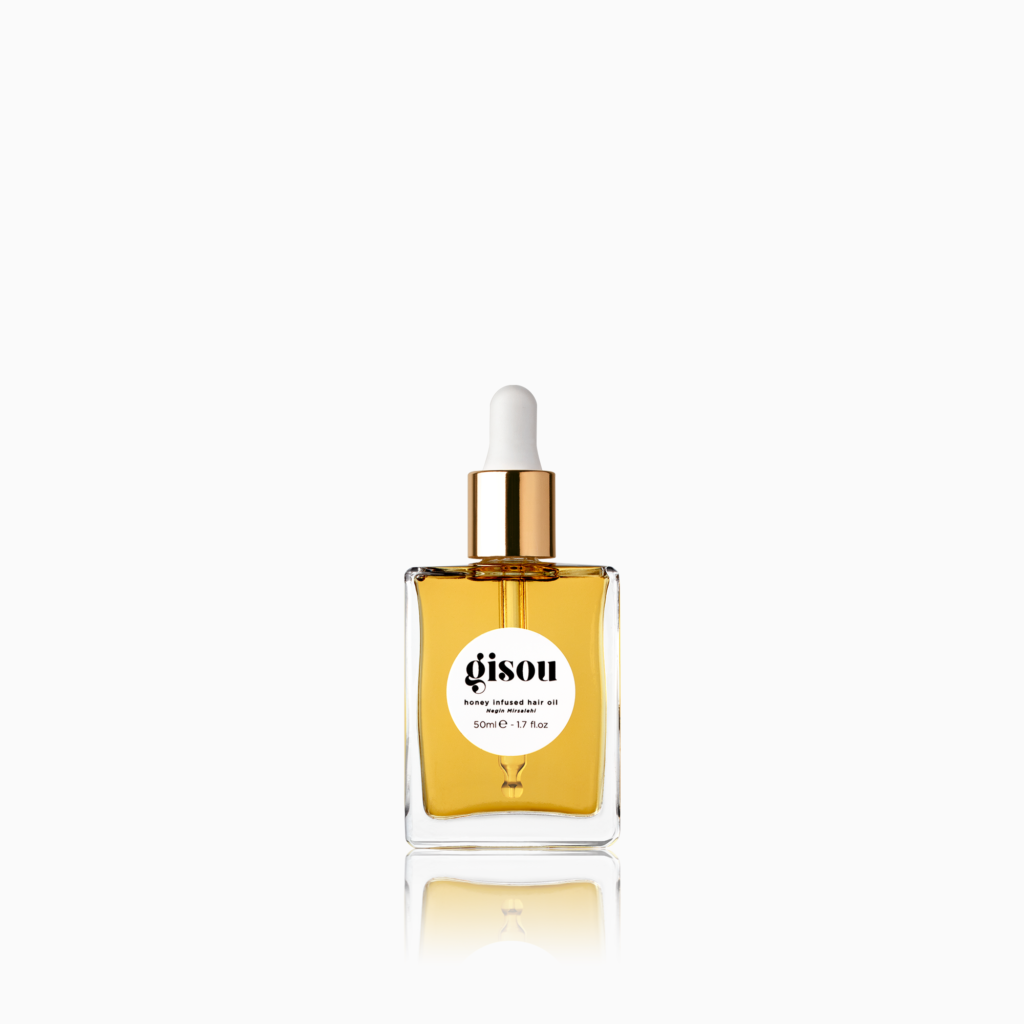 1. Gisou Hair Products
You probably have seen this little honey infused glass bottle. Not only is it aesthetically cute for your flat lay photos but it actually holds a punch to voluminous, shiny hair. Give the gift of perfect hair everyday and make it cruelty-free, sulfate-free, paraben-free, and phthalate-free. In other words, there is literally nothing easier to buy for your hair obsessed friend and it helps our planet.
Hair Oil, Gisou.com, $46, Shop now
2. KNC Beauty
Earlier this year, when the Black Lives Matter Movement first emerged we were all educated on some amazing black-owned beauty brands that deserve recognition. KNC beauty products are wonderful and I'm truly obsessed with the eye gels. They have a fun star design and fab swoop shape. While having incredibly cute skin care products and packaging they actually focus their sustainability towards vegan, cruelty-free, and biodegradable products. And we love to see it.
3. KoreesKare Skin Care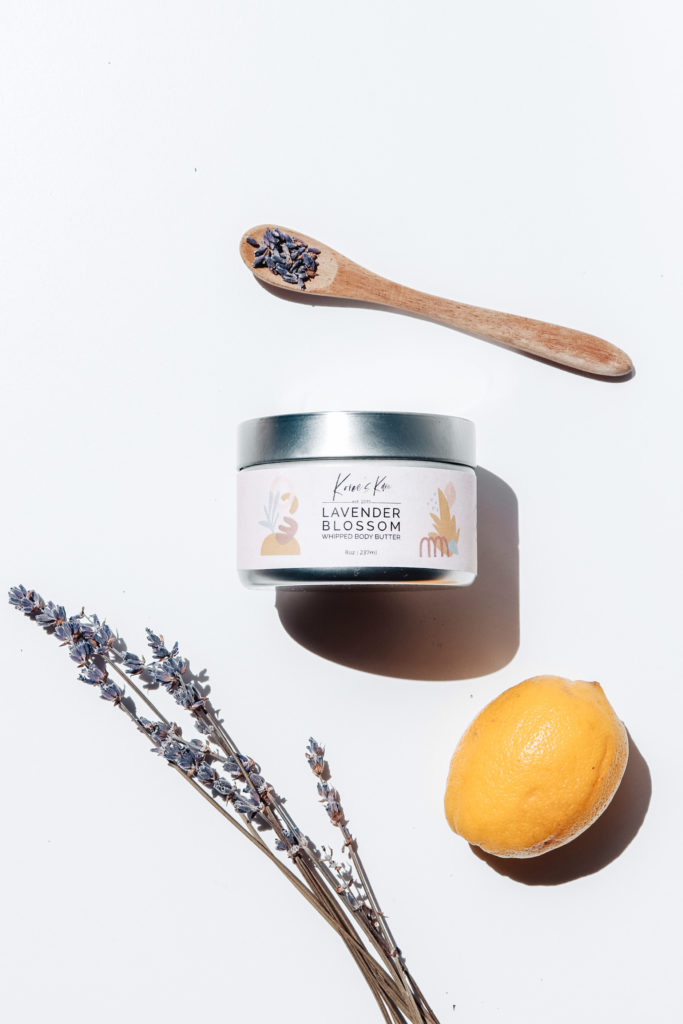 This skin care brand has the best lavender body butter out. If your loved one is a lover of the scent of lavender or just about anything lavender then this is 100% for them. Not only will they be smelling their favorite scent you are also supporting a black-owned, small business run by a freshman in college. If this is a present to a boss babe then gift from a boss babe to another because their products are all made by hand, all vegan, zero waste, and helping to diversify the skin care industry. Shop small, and support small businesses this holiday season!
Body Butter, koreeskare.com, $20, shop now
4. JW Pei Mini Handbag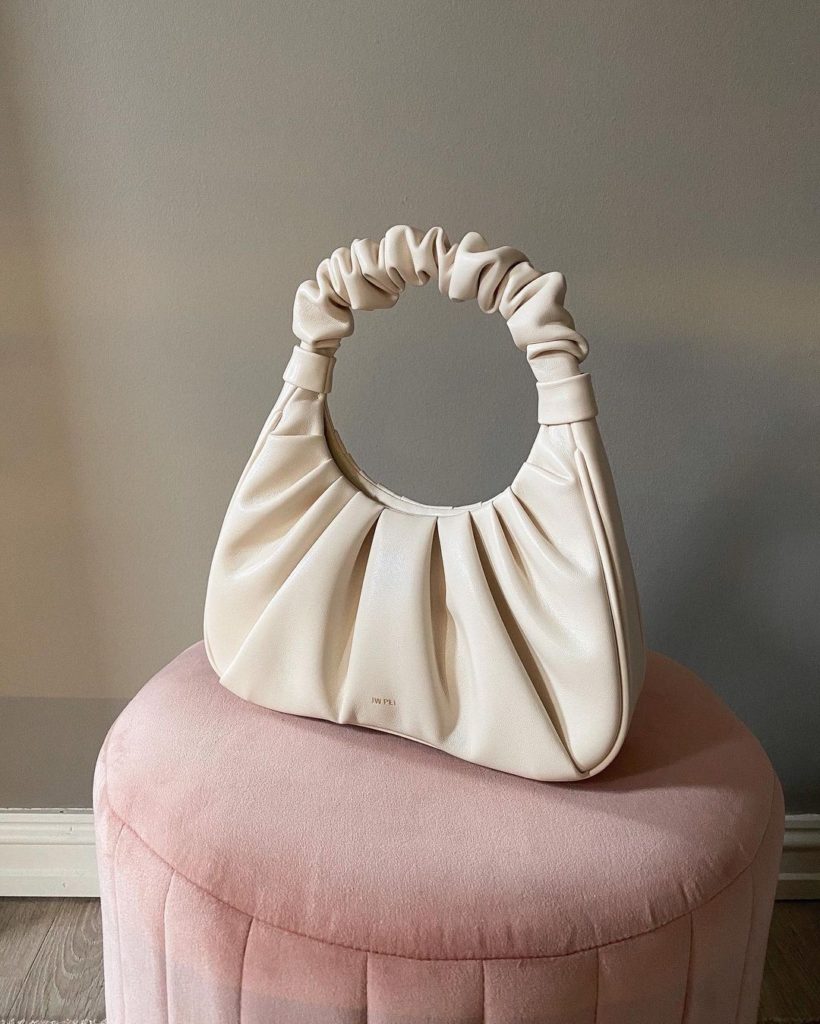 JW Pei has made it affordable and accessible for everyone to hop on the little purse trend and all the stylish designs major labels have produced over the seasons. These purses not only add a chic touch to every outfit you put together but also have a great story. This brand was developed from a married couple that are on a mission to only produce purses from recycled plastics and vegan leather. Fashion has always been a large culprit behind climate change and unsustainable practices, so to turn the narrative this is a handbag brand worth scrolling through.
Handbag, jwpei.com, $40, shop now
5. Stasher Reusable Bags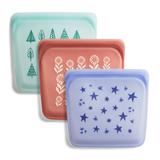 If you are still on the hunt for what to give your mom or grandparents, look no further because this one is going to make them flip. Stasher bags are high quality, reusable bags that your family will love for next time they are packing snacks or on the go. Their mission is to rid the oceans and landfill of plastic bag pile ups through their bright colored bags and amazing bundle packets.
Reusable Bags, stasherbag.com, $34, shop now
6. UO Reusable Straw Set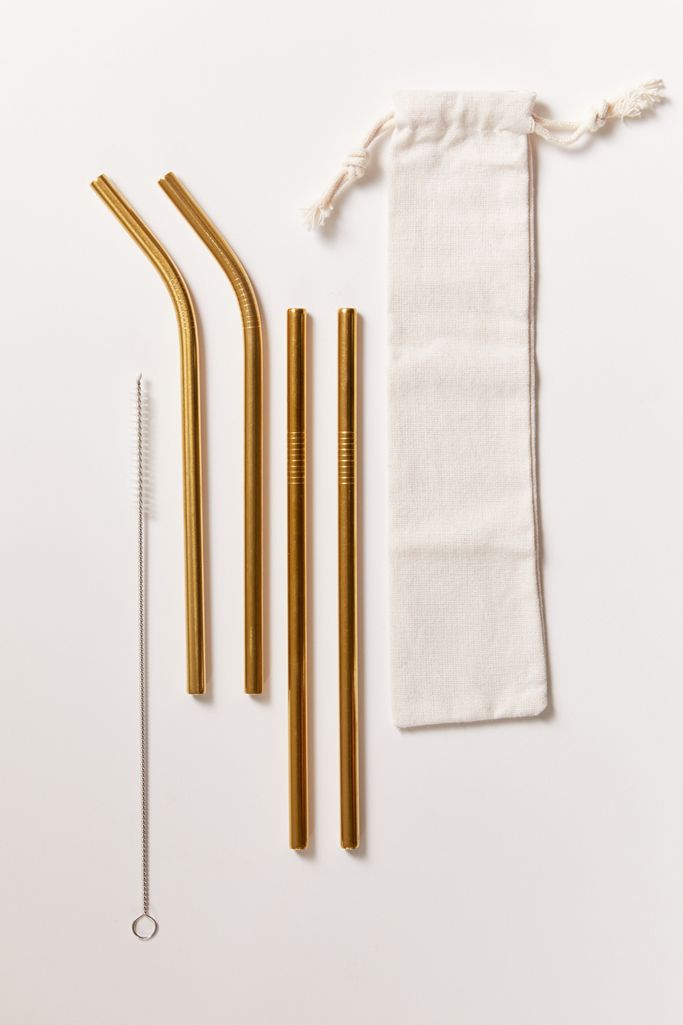 This is the gift to the avid coffee drinker that has no regrets going to their local coffee shop every day of the week. Coffee and buying local is great to keep money within the community but the amount of plastic that comes from drinking out is horrific. To reduce their impact next time, give them the gift of reusable straws and make it a set. I love this set because they have different sizes to choose from, a cleaner, and pouch to place them in when you are done chugging that latte down. This is such an easy way to be sustainable and a present they will use for months to come.
Reusable Straws, urbanoutfitters.com, $12, shop now
7. Hydro Flask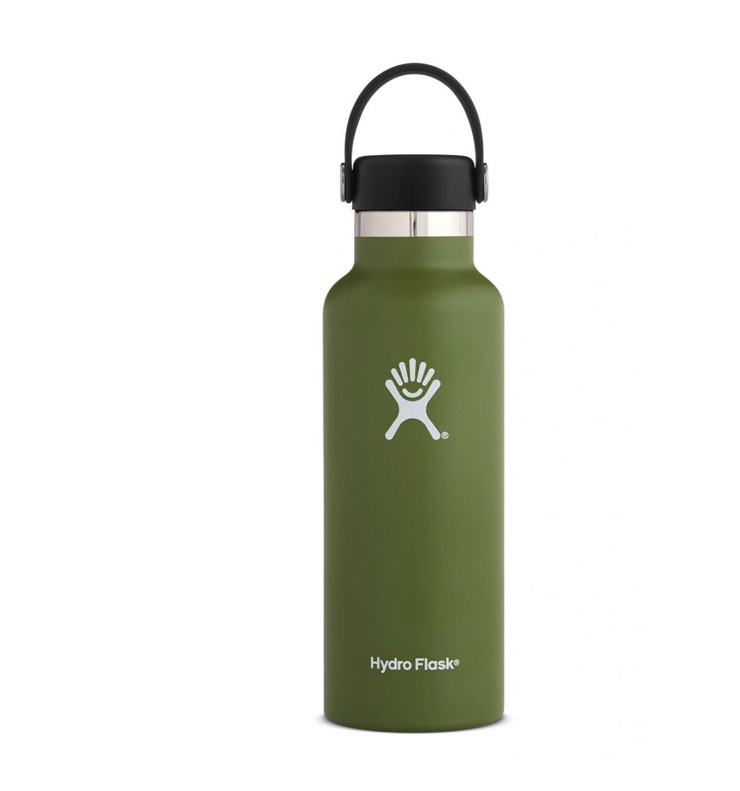 If you are a student then you probably have heard the ice jingling in someone's hydro as they take a sip on Zoom. Hydro Flasks have become the culture of student's lives and also been an easy outlet to express your personality through sticker decorations. Not only will your ice not melt for the entire day but you're also feeding into this company's mission to end plastic water bottles. While also adding funding to their Green Spaces Projects that have already been donating to +92 non-profits and $1.5 million in donations.
Reusable Bottle, hydroflask.com, $30, shop now
8. Emma Chamberlain Coffee + Tote Bag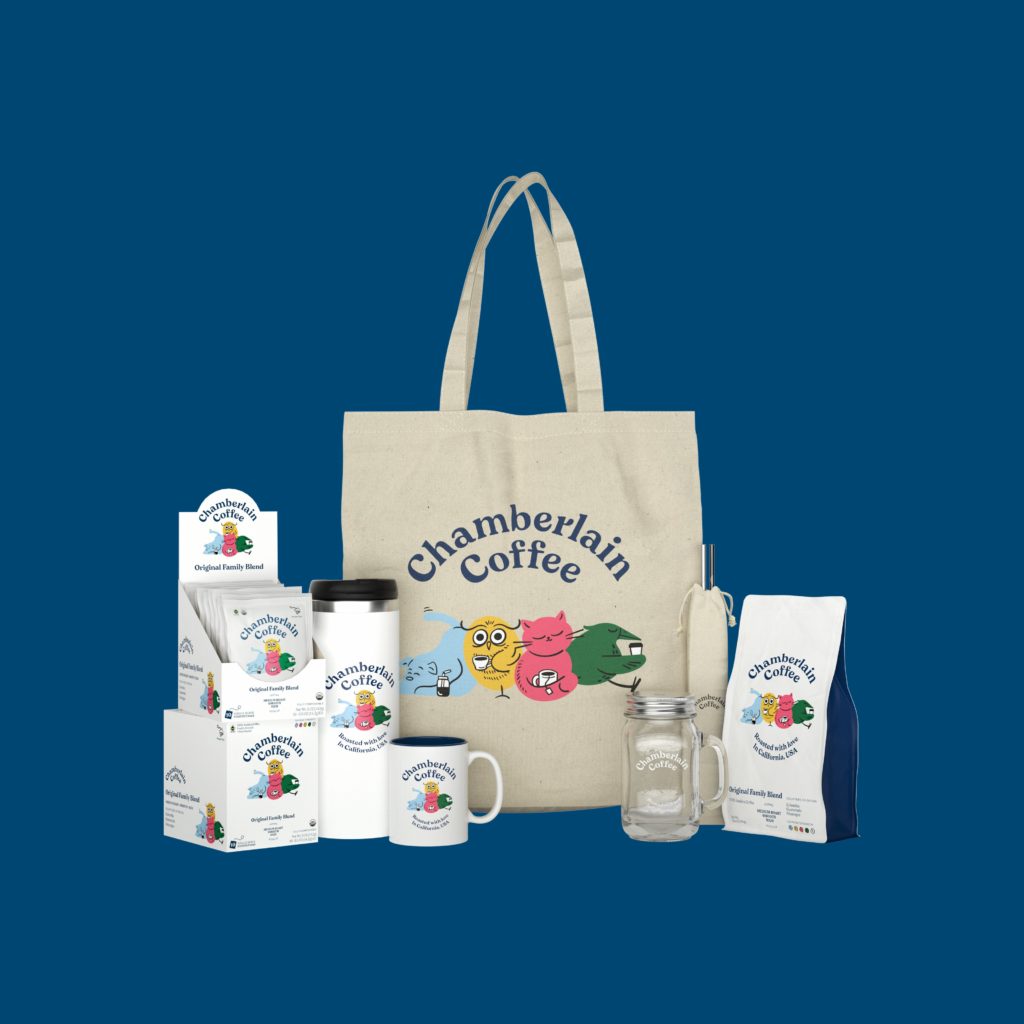 The name Emma Chamberlain might ring a bell to some of you. She is probably one of the trendiest influencers on Instagram and might have solely brought back yoga pants to the market. Not only can you use her for styling inspo but she has made a sustainable, online coffee brand. All of their packaging has been made with eco-friendly materials and their coffee is USDA certified organic + fair trade. Oh and did I mention they sell reusable tote bags too? Win-win.
Coffee Packs + Reusable Tote, chamberlaincoffee.com, $79, shop now
9. Versed – The Big Chill Gift Set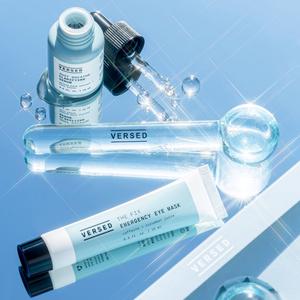 This is the gift you give to your friend that is in desperate need of a break this holiday season. Give the gift of Versed. This set comes with a combo pack that reduces the large eye bags, stress breakouts from this past finals, and cooling globe to de-puff that face. If this sounds like the perfect self-care pack it just got 10x better. Versed is also committed to recycling these packages after purchase and 86% of them is recyclable through curbside programs. While also being 100% vegan, reduces water usage and operates with Good Manufacturing practices. If this was not already a given as a must-have gift give, then this is your sign.
Skin Care Kit, versed.com, $17, shop now
10. Parade Underwear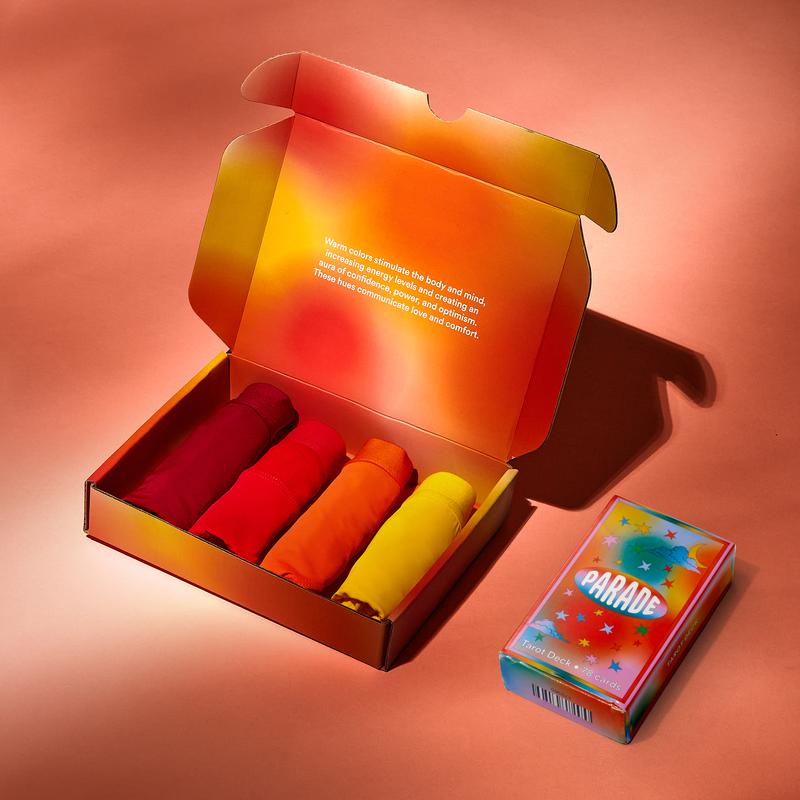 It is time to reinvent the classic underwear Christmas present. Now there is such a thing as Instagrammable underwear and I'm here for it. This brand has brought back feeling confident and sexy when putting on your cozy underwear. Their packaging is so on brand that you instantly want to share with the world that you got the trendiest undies out. Not only are they easy on the eyes but are all made with sustainable premium fabrics. Trust me, people will never judge you again for gifting undies if it is from Parade.
Underwear Pack, yourparade.com, $36, shop now
11. Girlfriend Collective Sets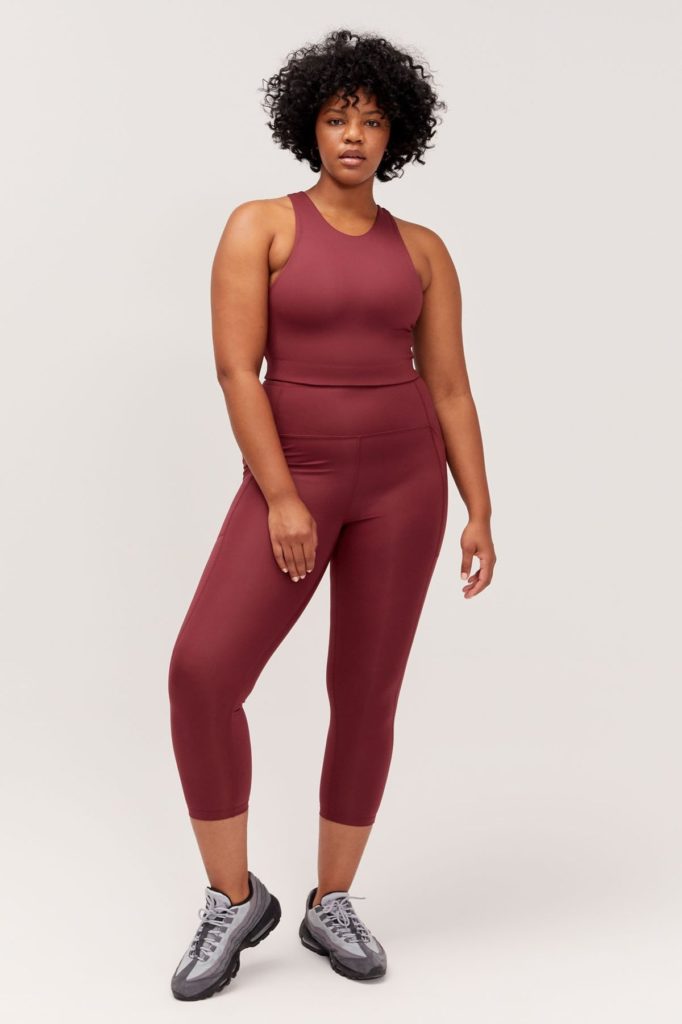 One sentence: these workout sets are made from plastic bottles. When I first read that I was shocked too, don't worry. Girlfriend has been a radical, activist athleisure brand that all girls have been eagerly searching to get their hands on before they sell out as per usual. Their monochromatic shorts and leggings sets are so soft, flexible, and flattering to all body types. These sets make going for groceries the new fashionable cardio. So for your fitness loved ones give them Girlfriend and without them even having to try they will be rocking recycled plastic bottles and showing activism to 100% recycled and recyclable packaging.
Leggings + Sports Tank Set, girlfriend.com, $116, shop now
12. My Topicals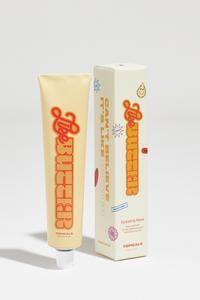 My Topicals has embarked on the mission of redefining beauty standards through vegan, cruelty-free skin care products. Their tube products are something you want to discreetly add into your aesthetic shot for the feed because of the unique designs and killer results. Their latest sustainable skin care product are their face masks. They are unlike anything I have seen in the drugstores because it is reusable and rids the idea of buying multiple sheet masks. These make the perfect stocking stuffers.
Face mask, mytopicals.com, $32, Shop now
Your family and friends will love you for your commitment to being an activist to the planet for them and bring smiles and cheer back into this crazy yea. Happy shopping!