Our Style Gurus are go-go-go—especially during the summer. Between morning workouts, long days interning and catching up with friends over dinner, a properly stocked handbag is pretty much a life line.
But how do you pack your purse with essentials without 1. throwing in the entire contents of your apartment and 2. physically breaking your back? Seven of our most #RAD Style Gurus are spilling their secrets and sharing their must-haves every girl should have in her handbag.
Check out their swear-by essentials (and super cool flat lays) below!
Jaida Brinkley:
1. Extra SD card: as a photographer and videographer, I like to keep an extra SD card with me just in case I run out of space.
2. My phone + phone charger + portable charger
3. A card holder
4. My three favorite, everyday lip products: "Taupe" by MAC, "Covet" by Miliani and "Nirvana" by Sonia Kahuk
5. Moleskine Journal: Whether it is taking notes from an interview with a Fashionista/o or random sparks of ambition, I find that writing things down help me remember them better than typing it into my phone.
Mandisa Shields:
1. Smarties
2. Urban Decay setting spray
3. Maybelline Mega Plush Volume Mascara
4. Portable charger
5. iPod shuffle
6. Blistex lip balm
7. Eucerin hand lotion
8. Mirror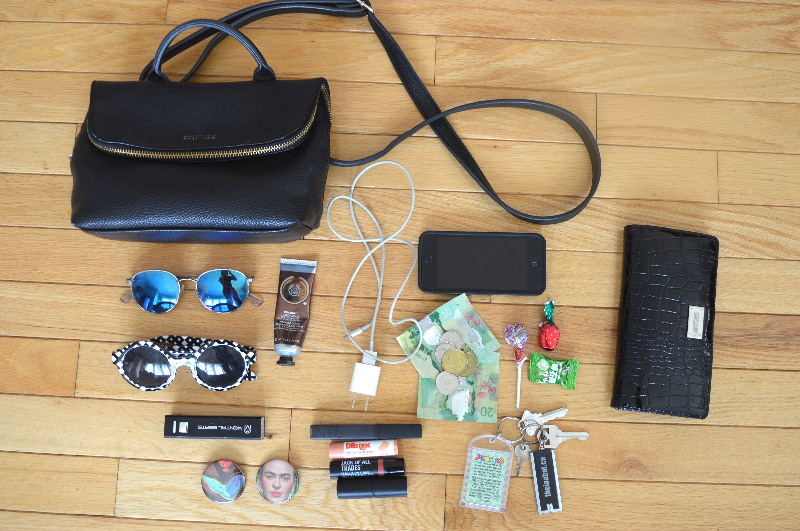 1. Phone
2. Charger and back up charger!
3. Wallet
4. Keys
5. Lip glosses and lipsticks
6. Candies
7. Sunglasses
8. Hand cream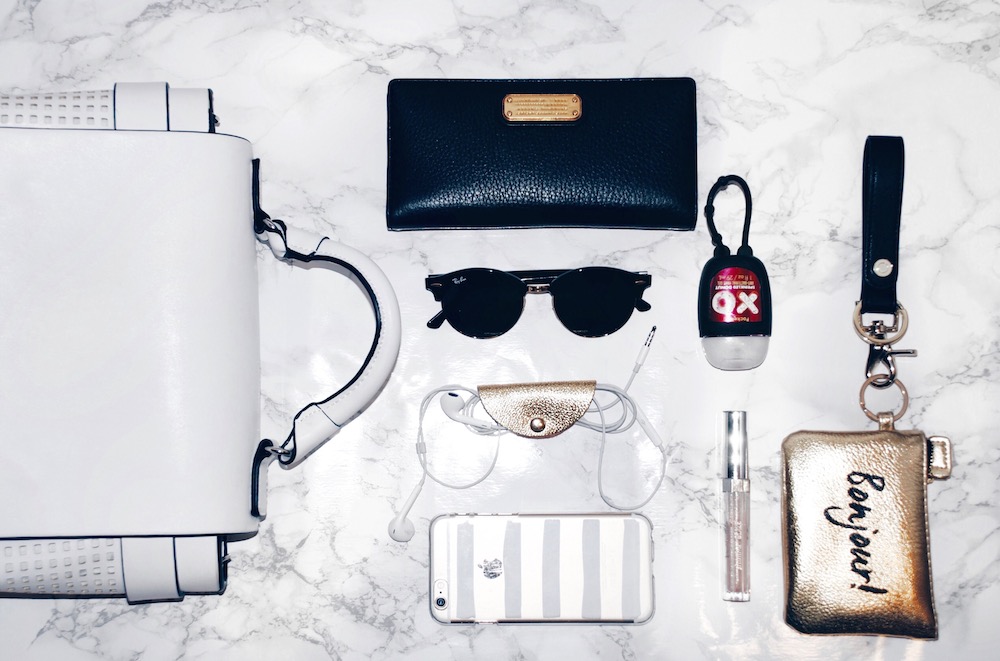 1. Marc by Marc Jacobs New Q Kara Wallet
2. Ray-Ban Round Clubmaster
3. Apple EarPods
4. Apple iPhone 6
5. BareMinerals shimmer glaze lip gloss
6. Gold wristlet – Local Boutique
7. Bath & Body Works Sprinkled Donut PocketBac
Lauren Hundt:
1. Leather notebook
2. Kate Spade wallet
3. Coconut water
4. Mario Badescu rosewater facial spray
5. NARS pressed powder compact
6. L'Occitane Rose hand cream
7. A perfume rollerball
8. TWo lipsticks (Marc Jacob's "Kiss Kiss Bang Bang" for daytime and MAC's Ruby Woo for night)
9. My Instax mini Polaroid camera (with snaps of my favorite people)
10. Quay Australia marble sunnies
Eliza Huber: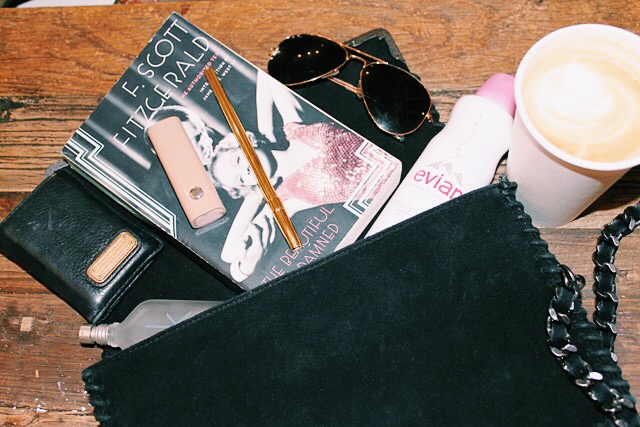 1. Evian Brumisateur Facial Spray
2. The Beautiful & The Damned by F. Scott Fitzgerald
3. Marc by Marc Jacobs mini wallet
4. CK One unisex perfume
5. Ray-Ban Aviators
6. Kate Spade gold pens
7. Marc by Marc Jacobs pink lipstick in 'Strange Magic'
Kelsey Baska: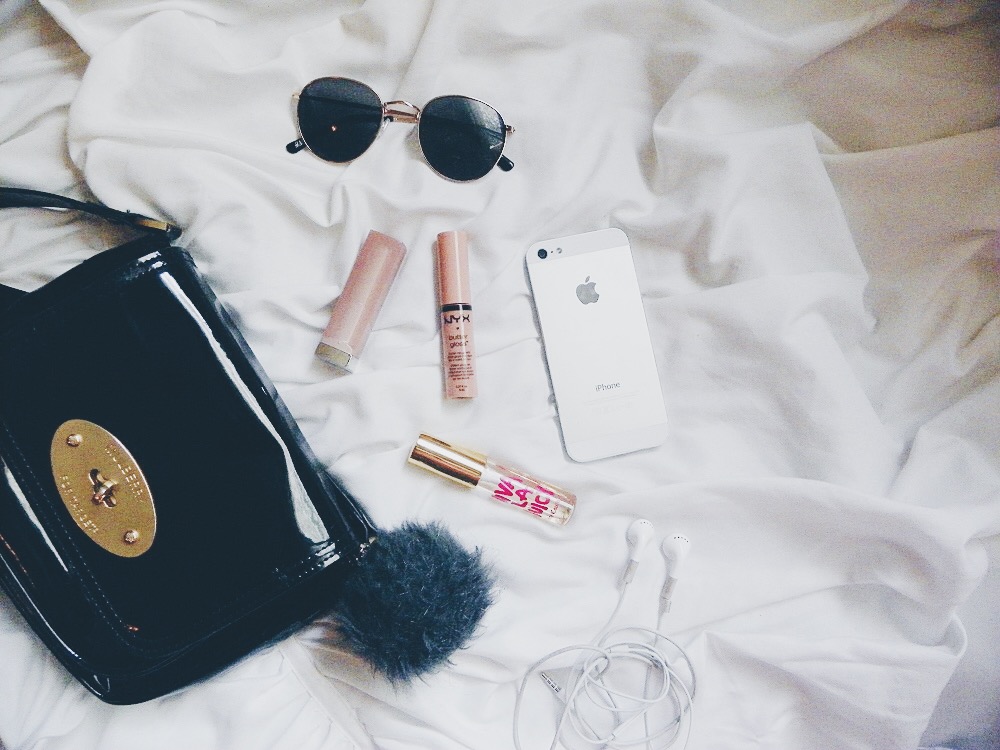 1. My favorite nude lip combination
2. Earbuds because I listen to music wherever I go
3. My current perfume
4. Cool sunglasses