It's finally summertime in NYC and I couldn't be more thrilled! Summer is the perfect time to bring out those rompers that have been sitting in your closet since September. The main reason why I love the romper so much is that it is easy to throw on. Whether you're at the beach or brunchin', the romper is the absolute go-to piece in your summer wardrobe. Slip in your romper on and bam, you are good to go!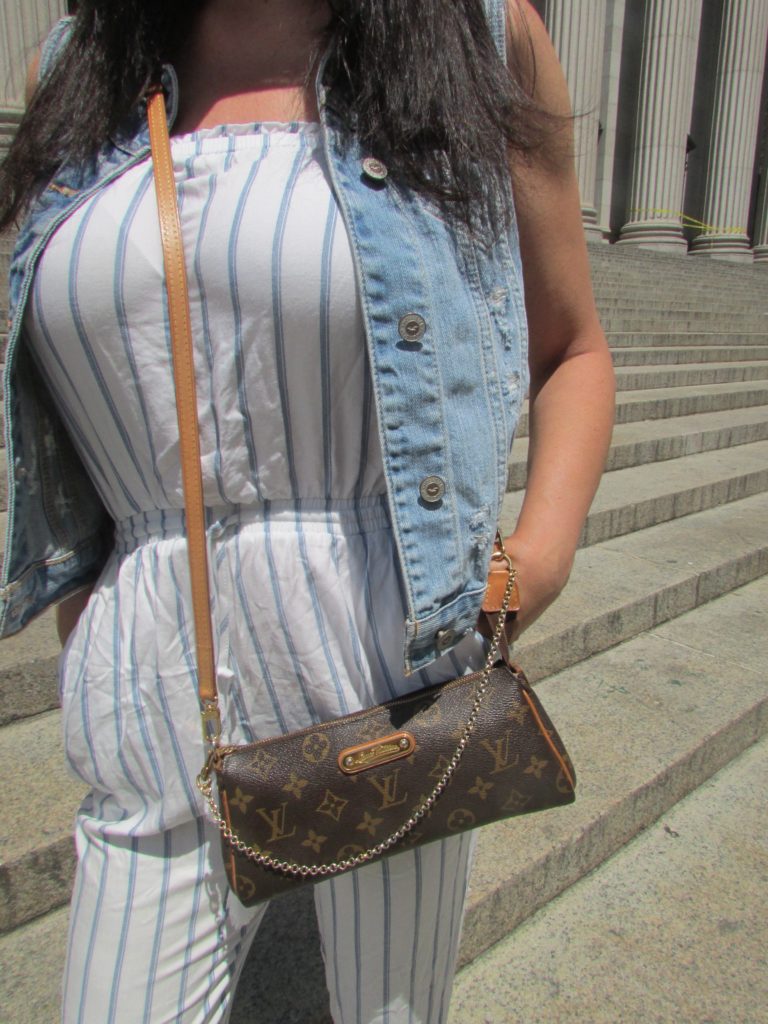 The romper shown is one of my all time favorites. I love this romper so much due to its sleek pattern and flattering fit. This romper will look great on every single body type. Having a pant leg romper makes the look more conservative. This romper can be found at Forever 21. I paired the romper with a cut-off denim jacket from Hollister to add a little something-something. Denim and white are like mixing chocolate and peanut butter, it just blends perfectly. You could also add a long sleeve denim jacket for those cooler summer nights at the beach or bonfire.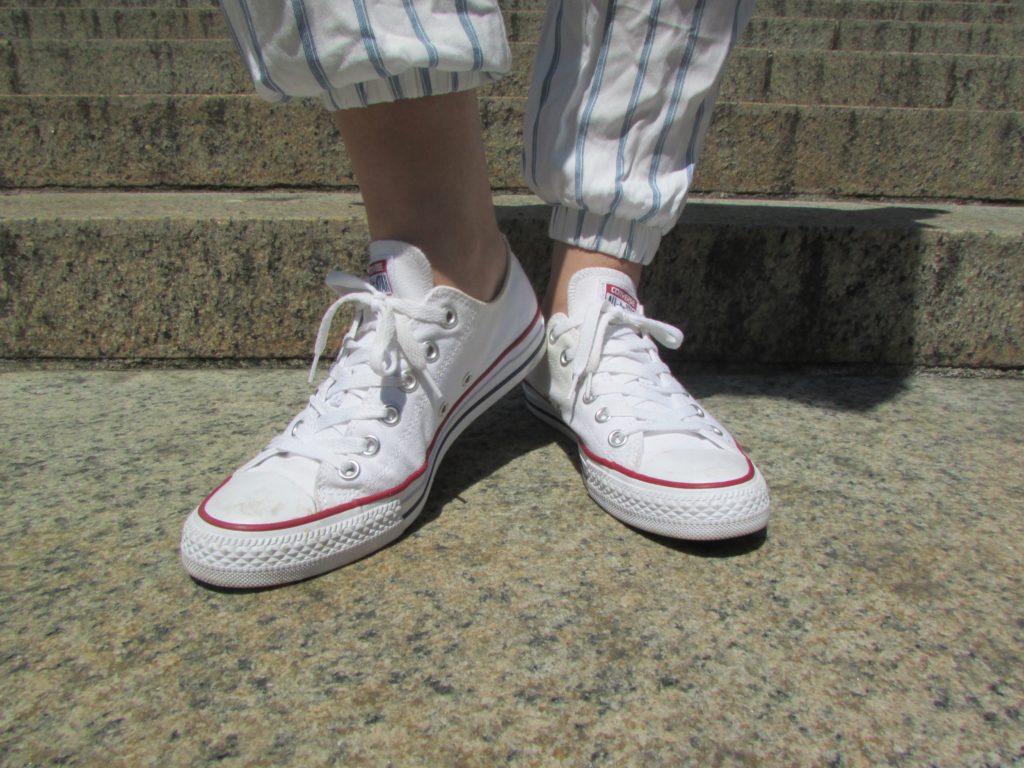 For footwear, I added the classic white Converse shoes. Walking around New York City can definitely get tiresome, so there is no reason to make your feet suffer throughout the entire day. Everyone needs at least one pair of comfortable basic white shoes. This is because white goes with everything. It is an absolute necessity in everyone's closet.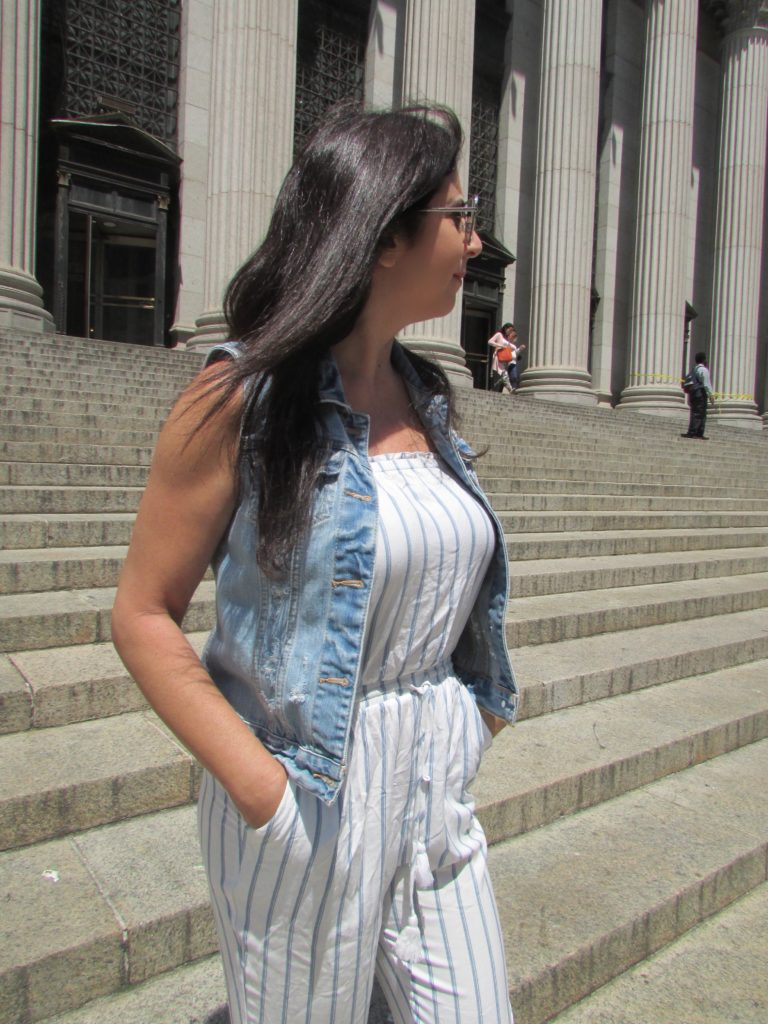 Finally, I decided this outfit needed some accessorizing to make this daytime look more put together and glam. I added a gold reflected oversize pair of sunglasses from Quay Australia. Why I adore a pair of reflective sunglasses is because I can people watch without being creepy (who doesn't?). Oversize sunglasses should definitely be added to the list of summer necessities. Additionally, I added a crossbody bag so that you can hold your Metro Card, Starbucks gift card, and ID. Using a crossbody bag rather than a larger shoulder bag is more practical for running up and down the streets of Manhattan.
Hope to see all you babes romping around your town this summer! Show us on social media! Don't forget to tag @Cfashionista!